How to make handmade tags from paper pulp using shape cutters
How to make handmade tags from paper pulp using shape cutters
Learn how to make tags from paper pulp using shape cutters. A piece of twine is attached to the tags.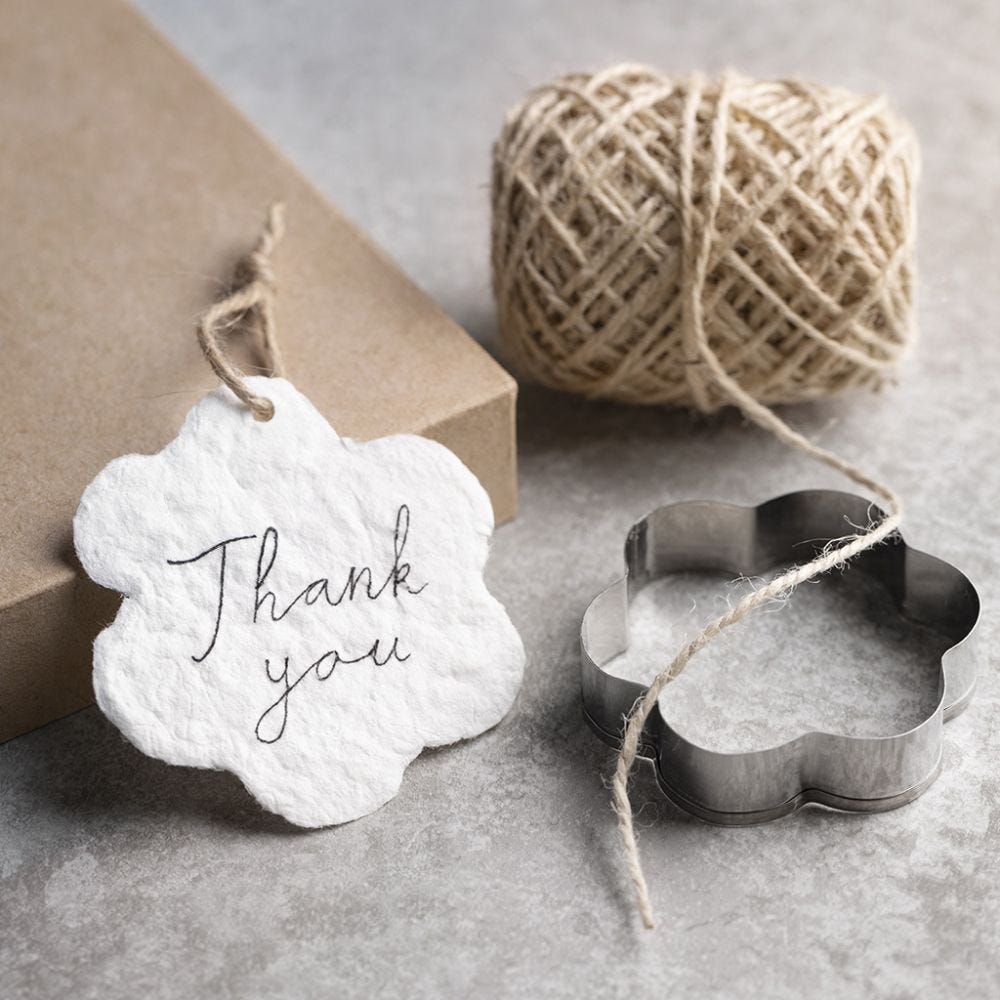 How to do it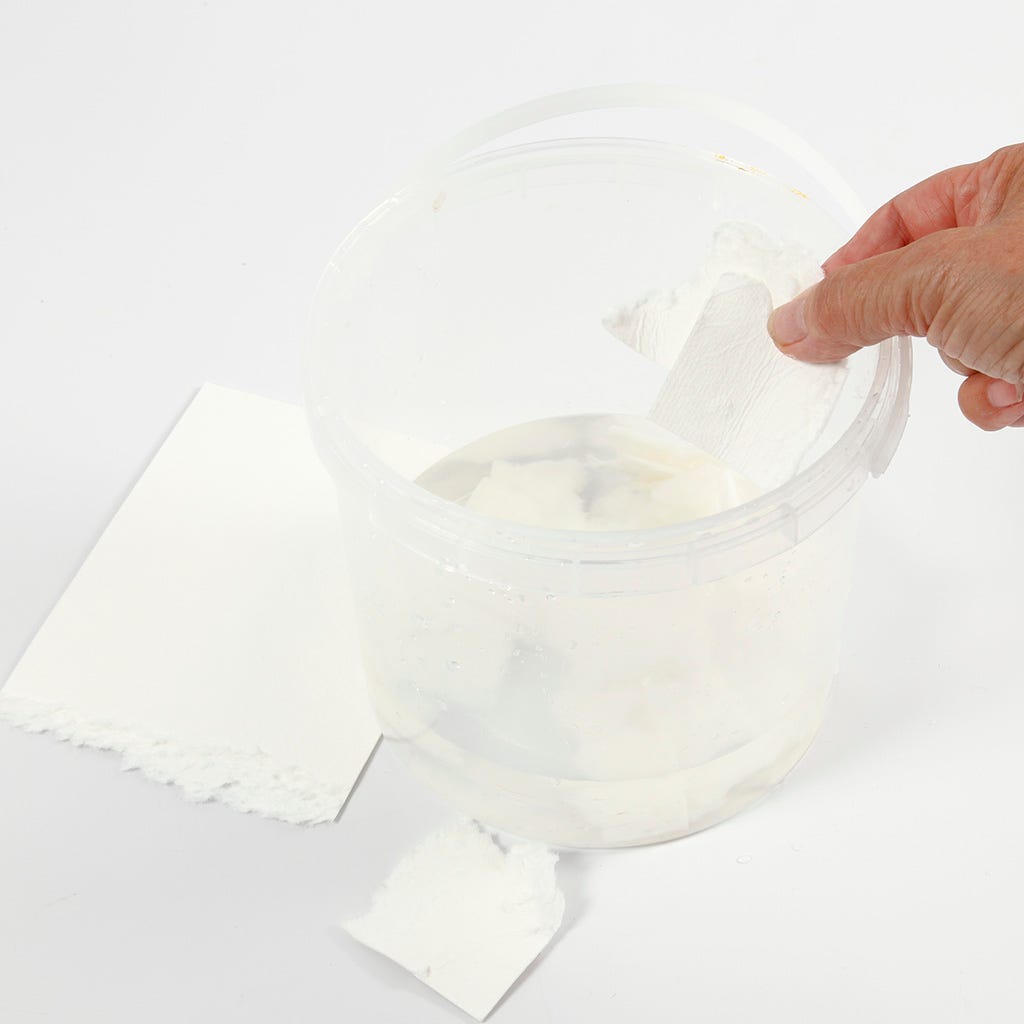 1
Moisten the paper pulp and tear it into small pieces. Leave it to soak completely.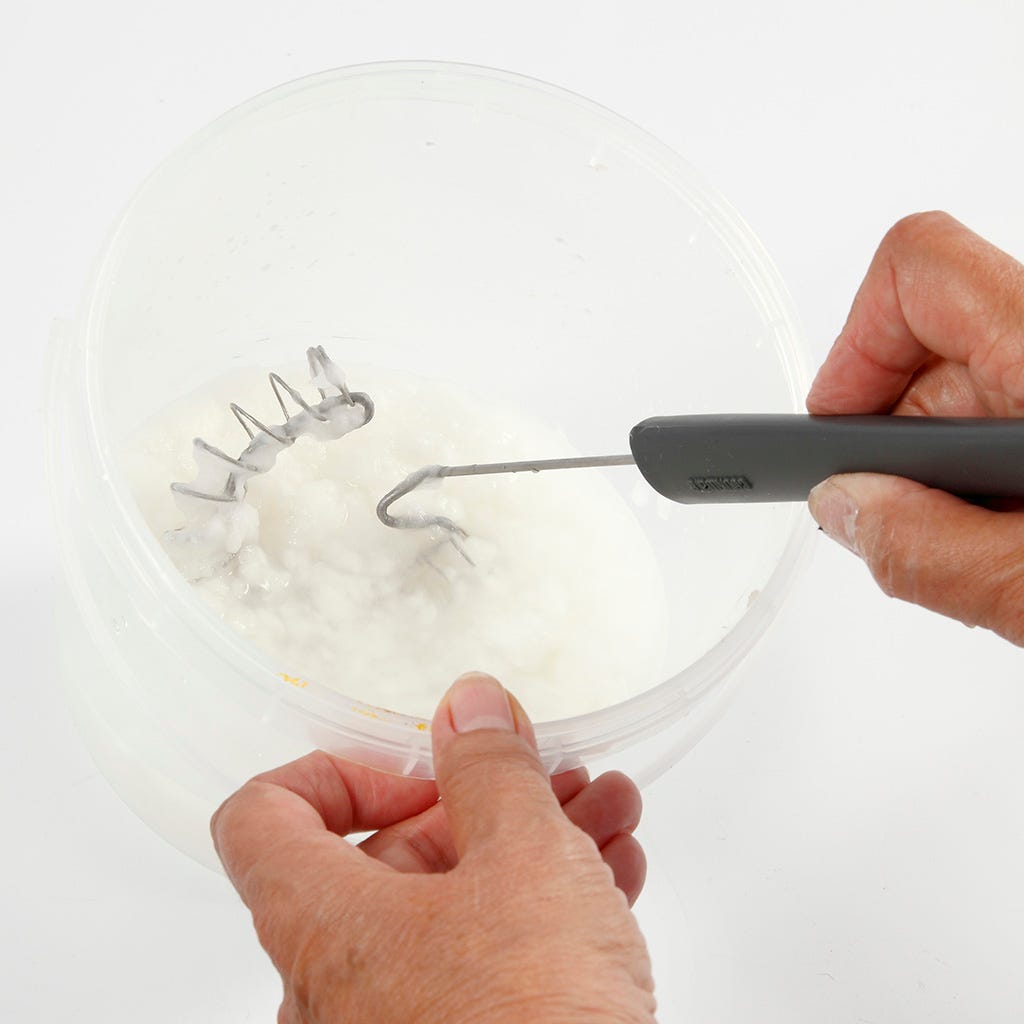 2
Whisk the paper pulp to a uniform consistency either with a hand whisk or an electrical hand mixer.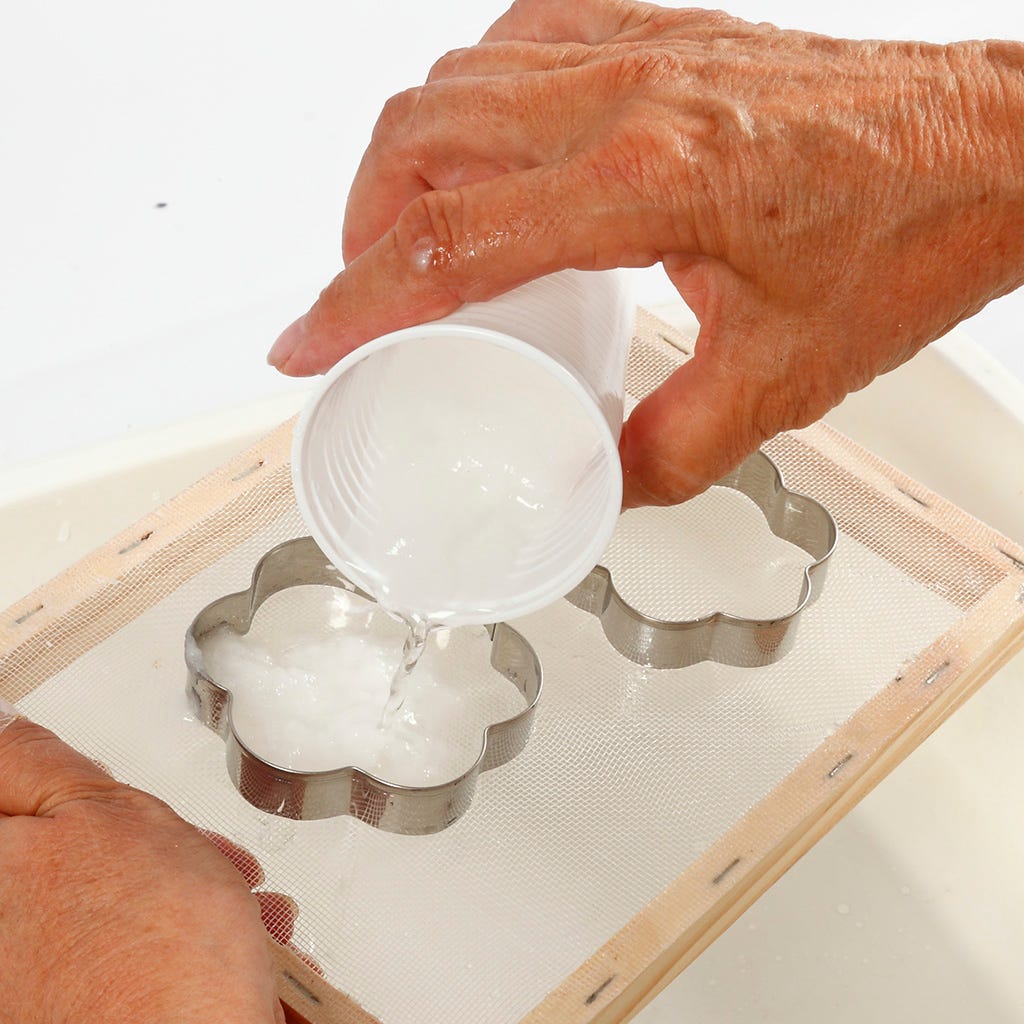 3
Pour a thin mixture of the pulp into a cup. Place the shape cutters on the paper making frame mould and pour the mixture inside the shape cutter. Fill in the entire shape cutter.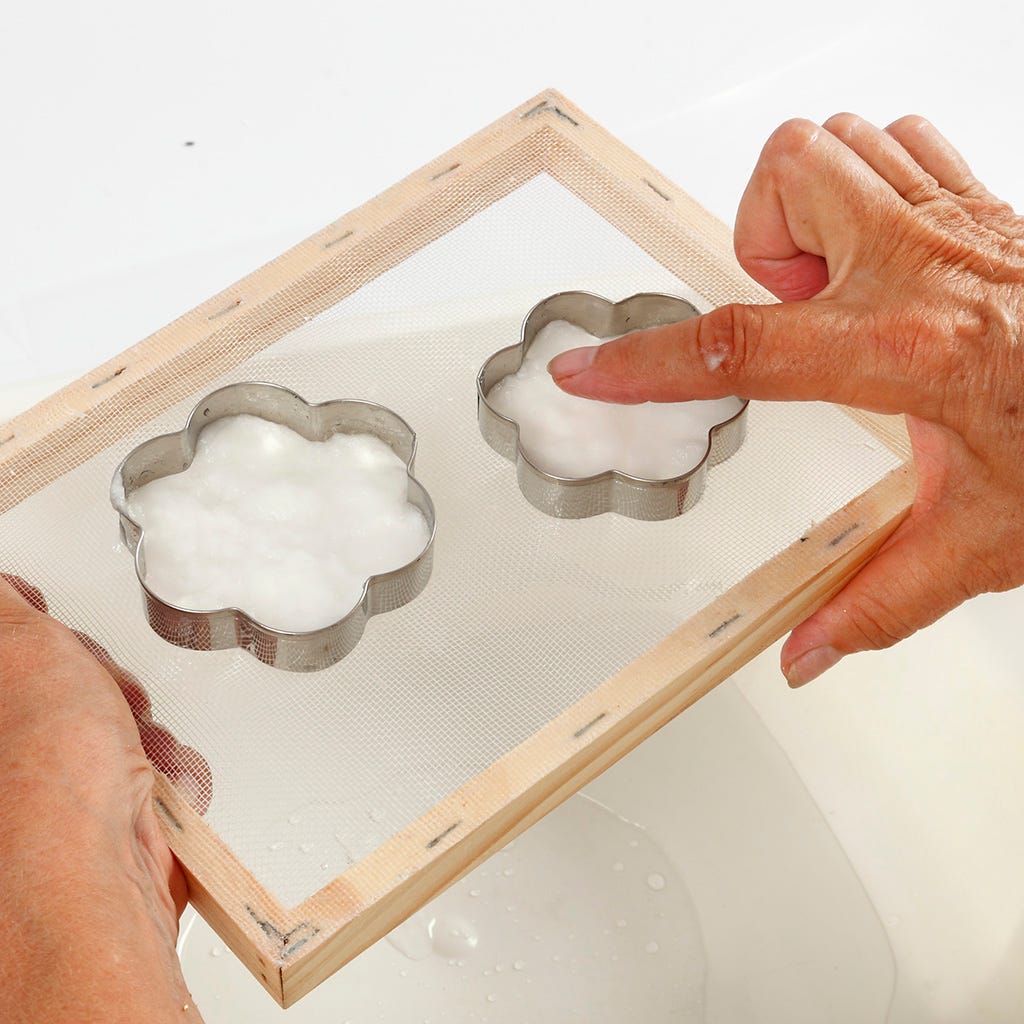 4
Gently push the pulp mixture inside the shape cutter.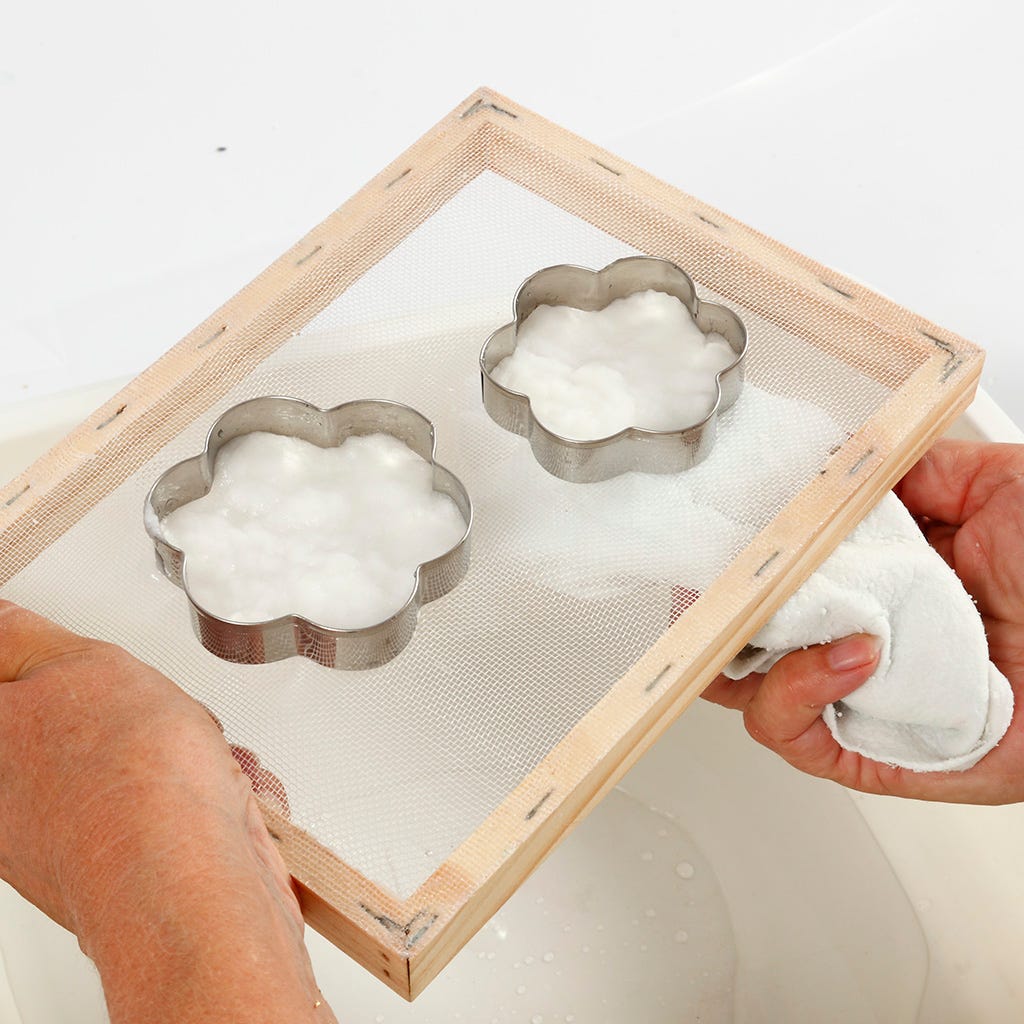 5
Fold a piece of felt and run it across the underneath of the frame to soak up the water. Squeeze out the water and continue like this until most of the water is absorbed.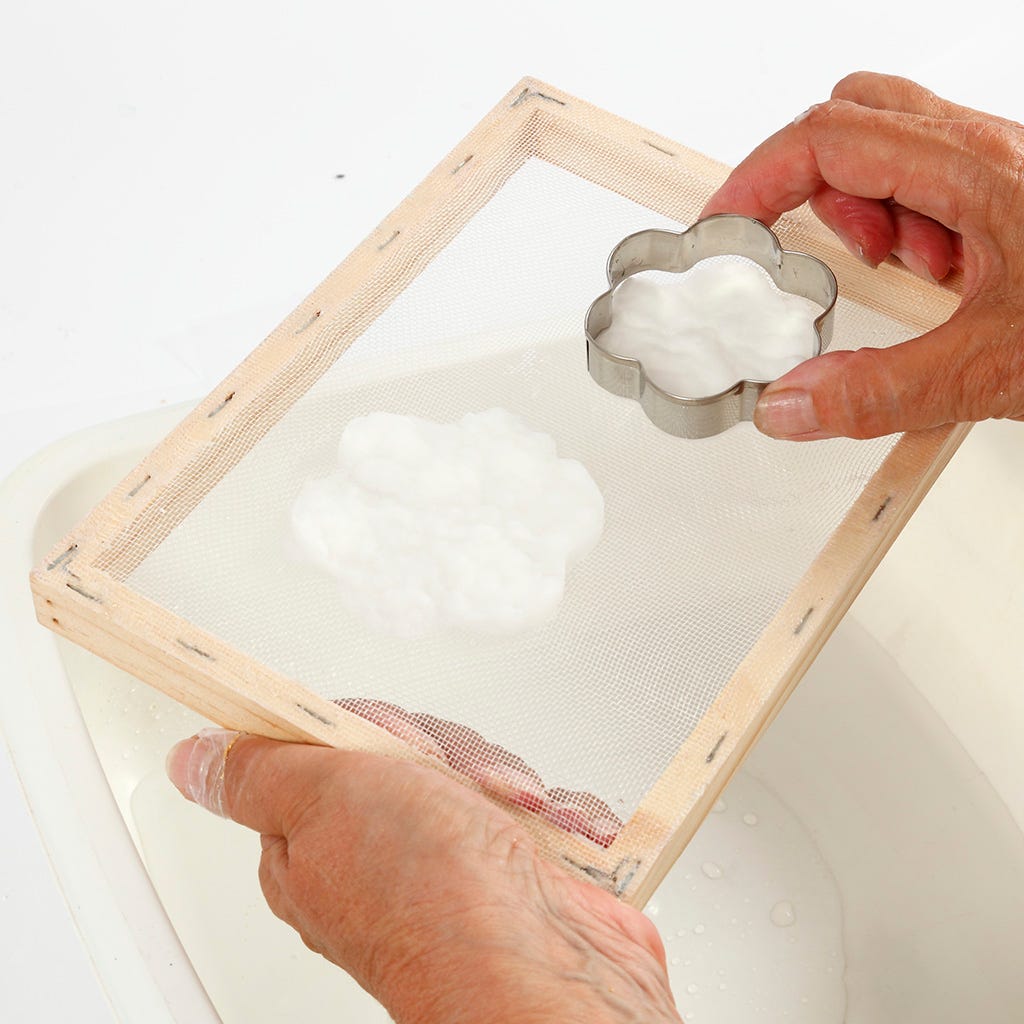 6
Remove the shape cutters.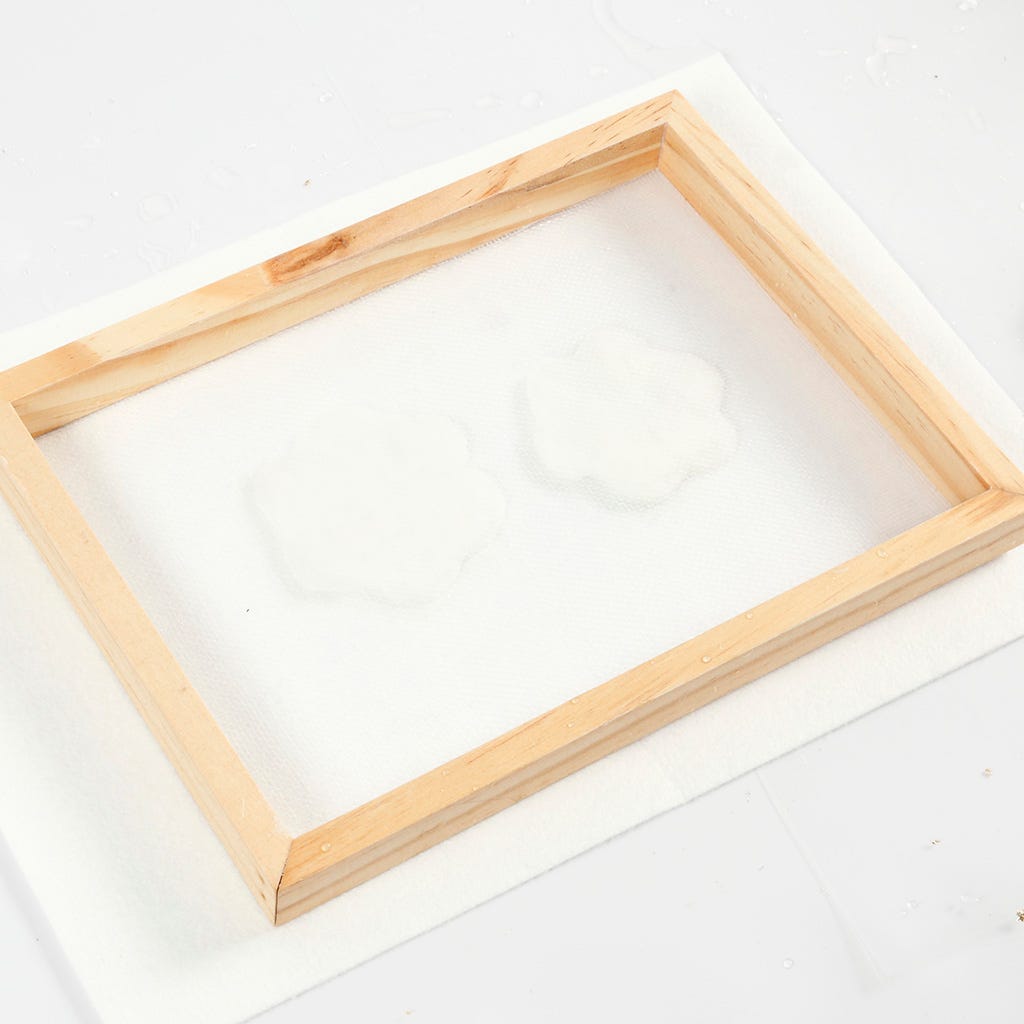 7
Turn over the frame and place it with the pulp face down onto a piece of felt.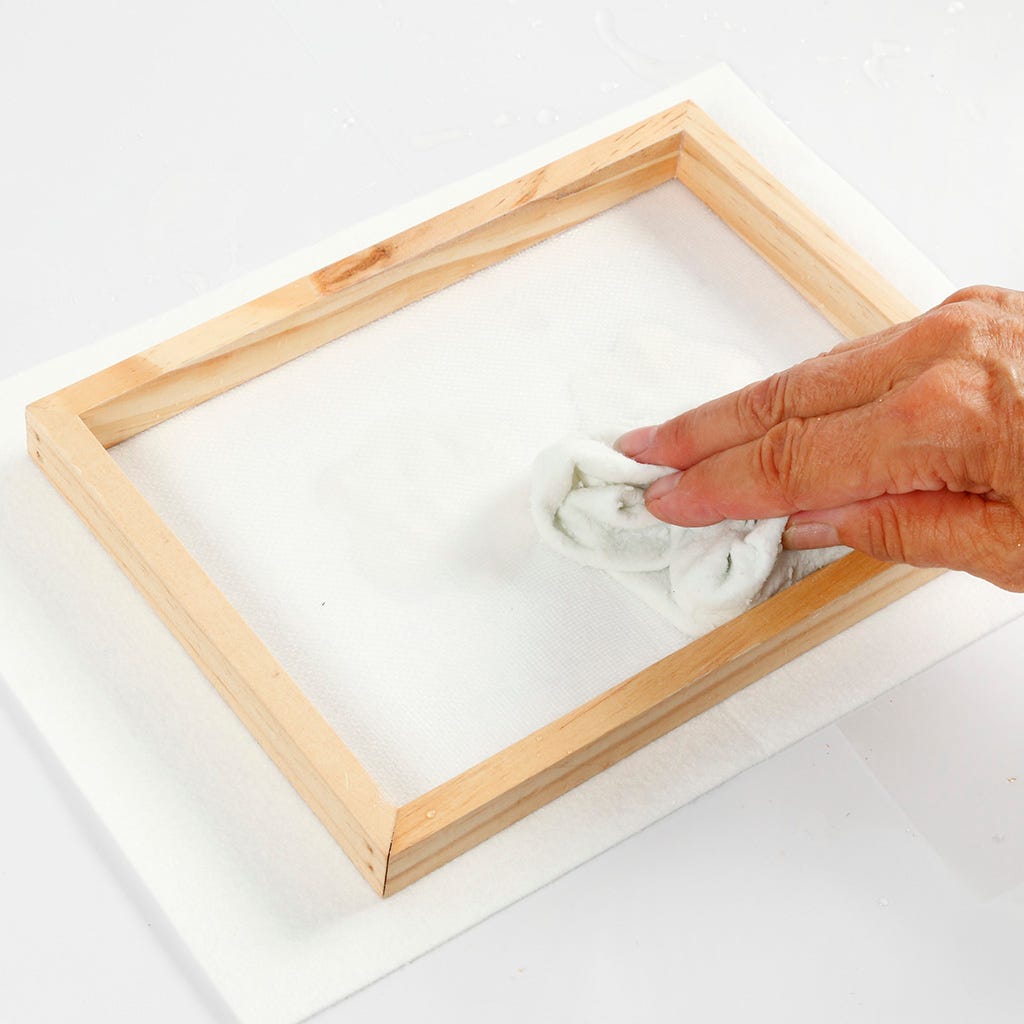 8
Soak up more water but only press lightly.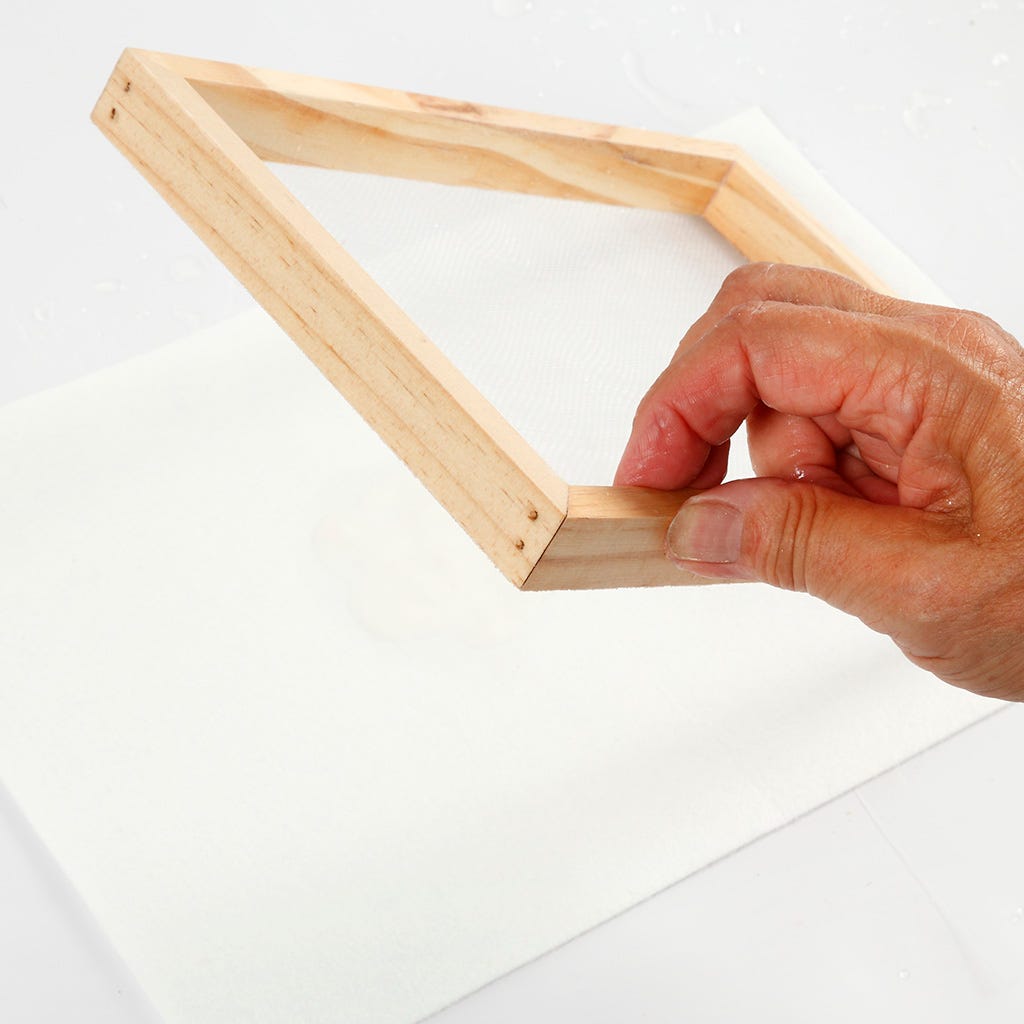 9
Carefully remove the frame. Make sure that the pulp section comes away from the frame before lifting it. Leave the homemade piece of paper on the felt to dry. The drying time varies according to room temperature (24-48 hours).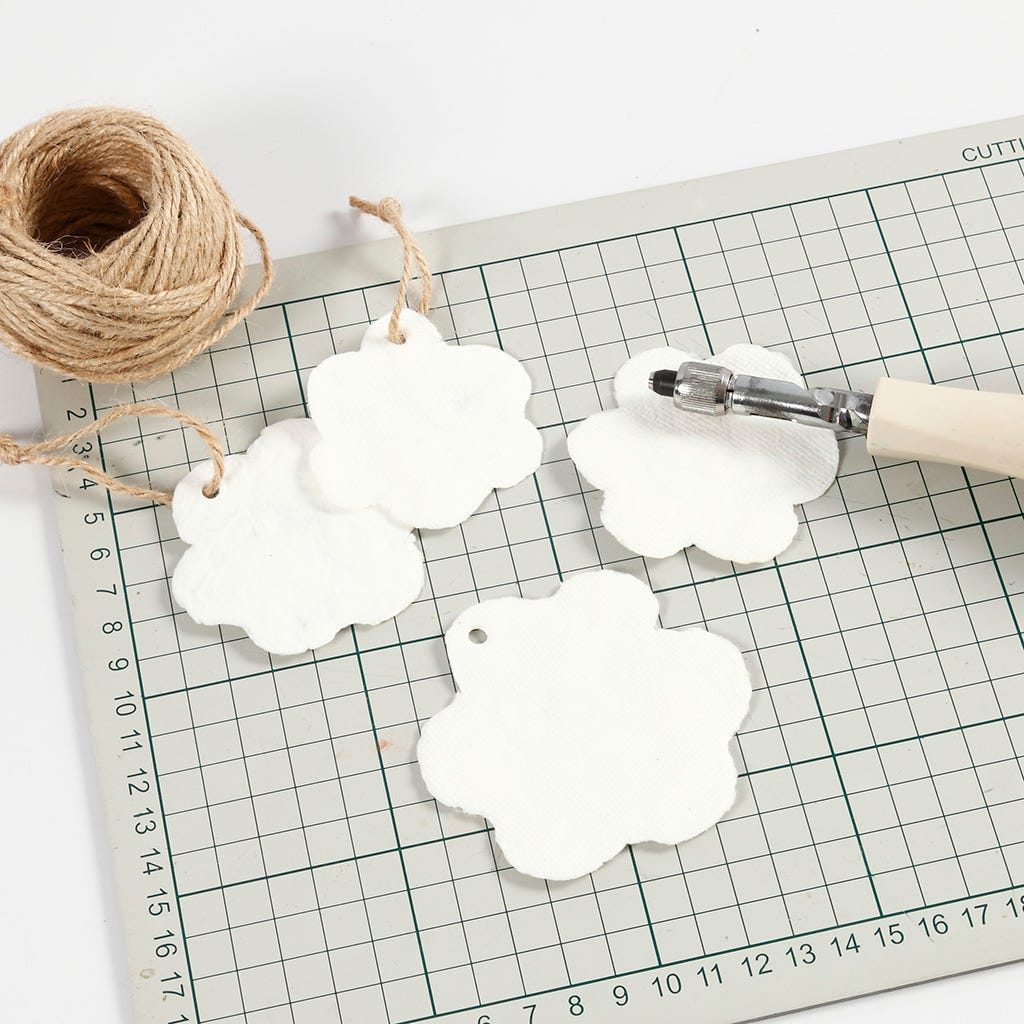 10
Make holes in the tags using a screw punch. Attach a piece of natural twine for hanging.