Houses made from Strips of Wood
Houses made from Strips of Wood
Assemble strips of wood with express wood glue to make a block. Cut it in the shape of a house using a saw. Then paint it with blackboard paint. How to do it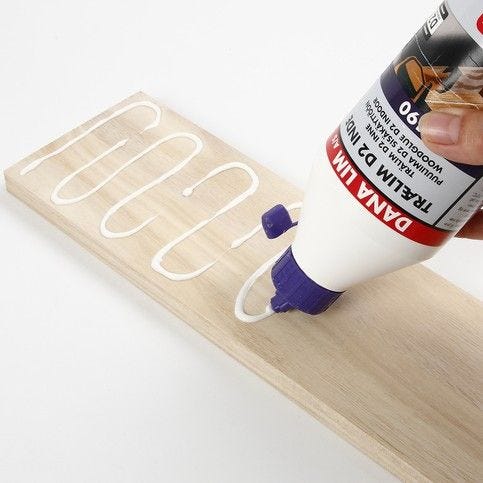 1.
Glue four strips of wood together using express wood glue.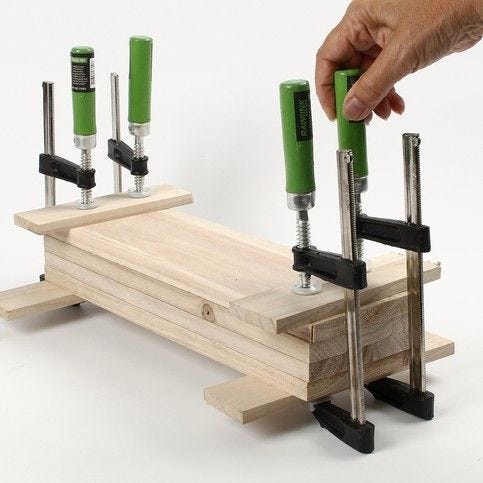 2.
When drying keep the strips of wood in place with a bar clamp.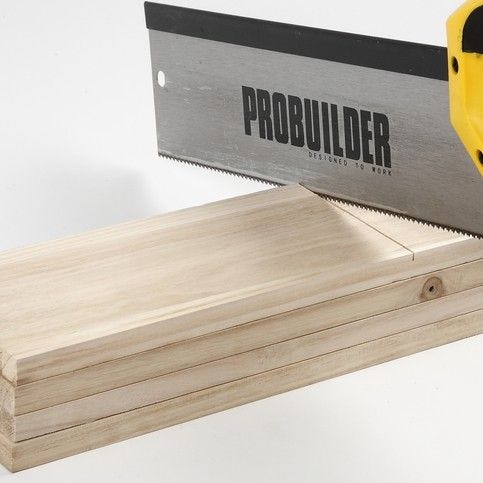 3.
Cut the block in half slightly off-center. You may now make the two small houses.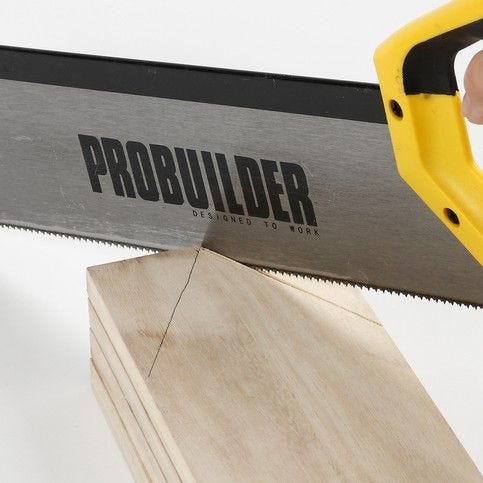 4.
Mark the gable of the house on the block of wood using a pencil. Cut through all layers using a saw to make a pointed roof.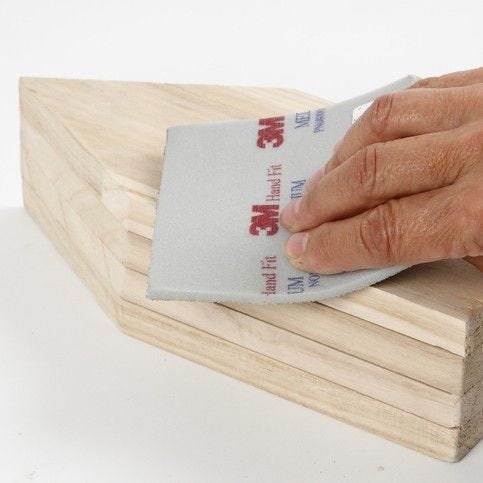 5.
Sand the edges with a medium grade sanding sponge.
6.
Paint the roof with coloured blackboard paint or paint the entire house with black blackboard paint.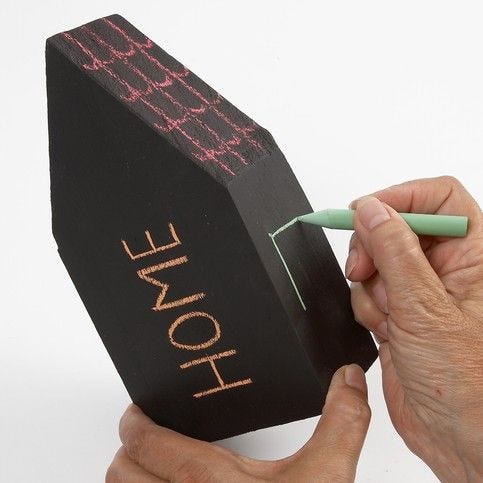 7.
Use blackboard chalk to write text and draw windows.
Copyright © 2013-present Magento, Inc. All rights reserved.