Home Interiors from cast Concrete
Home Interiors from cast Concrete
This home interior is cast from concrete powder mixed in a bucket with added water. Many items can be used as a mould. In this example we have used a papier-mâché letter for a mould.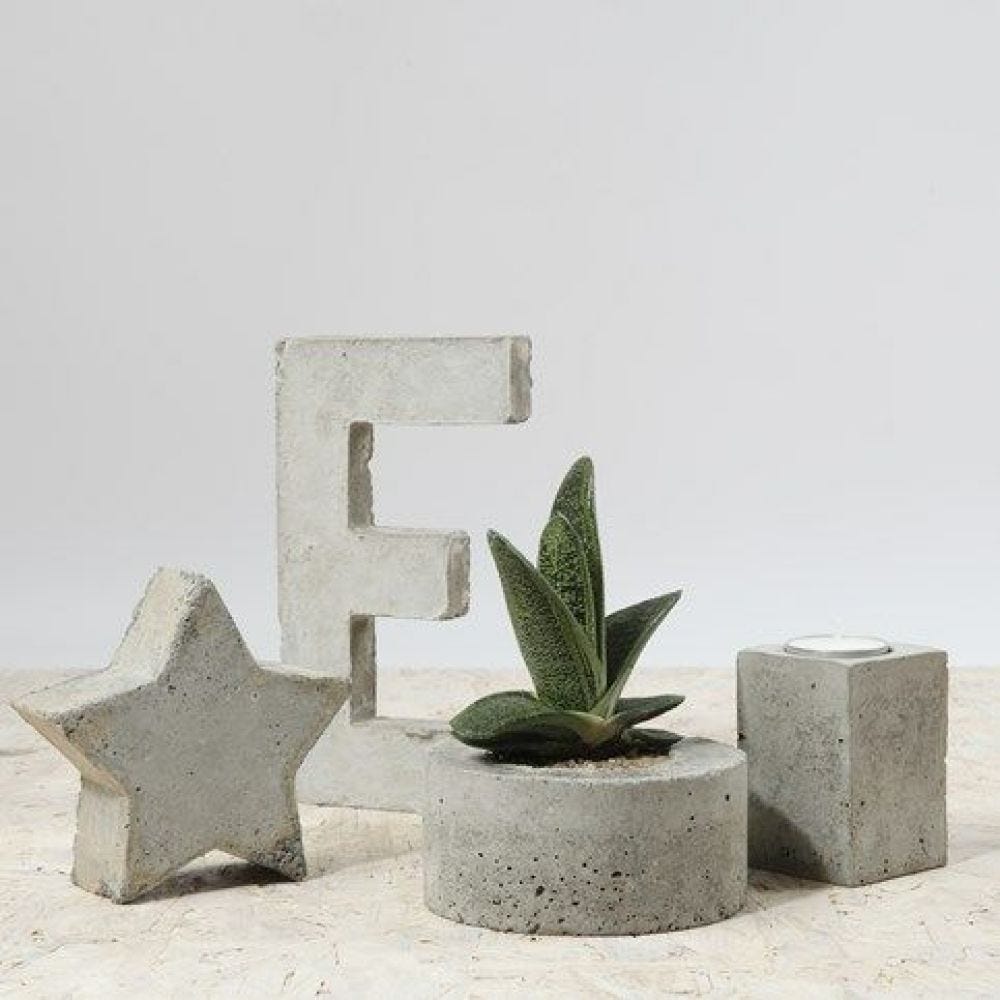 How to do it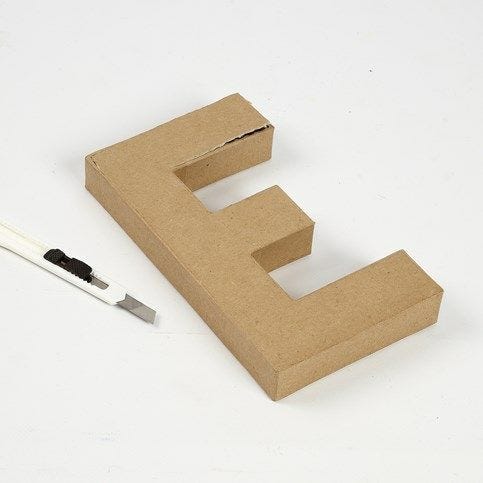 1.
A papier-mâché mould: Cut away the back of the letter using a sharp knife.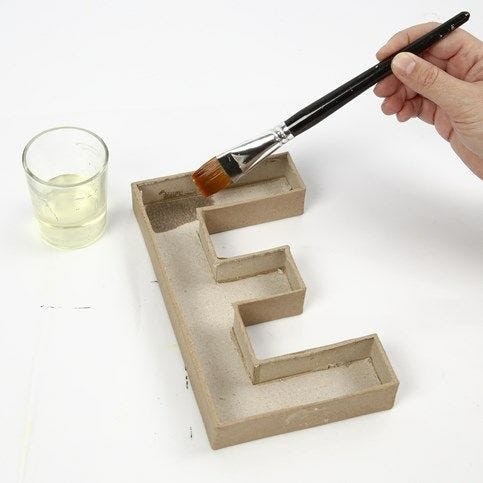 2.
Grease the mould with cooking oil. In this case it is to saturate the fibres, but otherwise to make it easy to release the moulded shape at the end.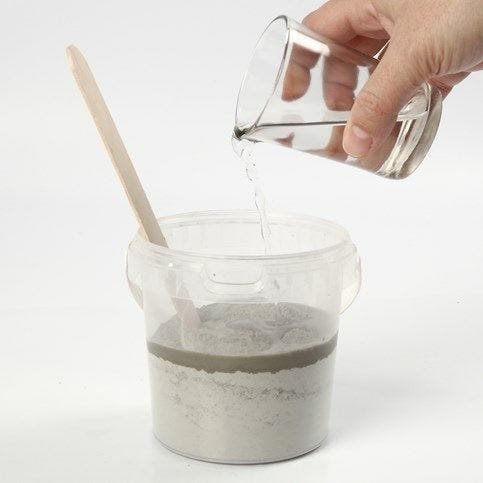 3.
Mix the concrete powder with water in the ratio: 1 part water to 10 parts of concrete powder. NB: The more water, the shinier the result.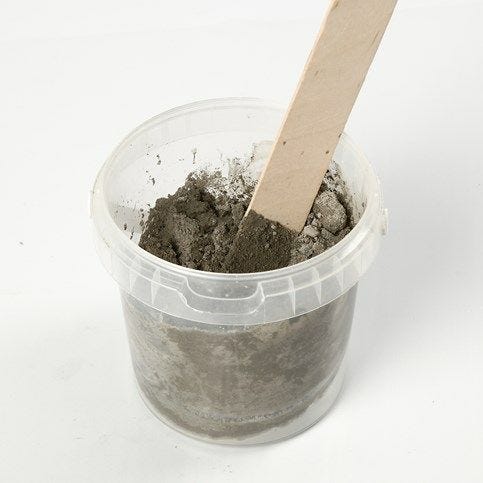 4.
Stir the mixture thoroughly.
5.
Pour the concrete mix into the mould. Make sure that it gets into every corner and press the mix in well. This is done by shaking the mould a few times (lightly with your hands, so that the mix does not overflow the mould).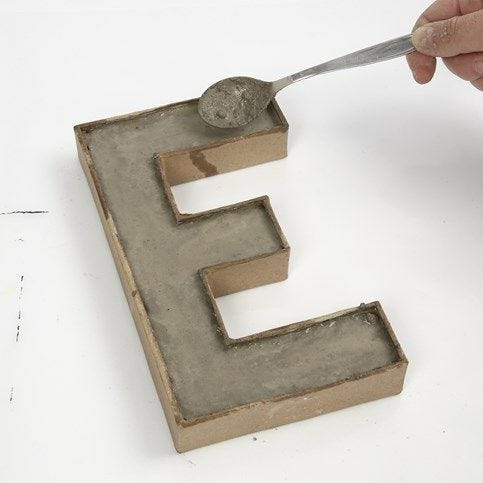 6.
Smooth the concrete and leave to dry for approx. 3 hours.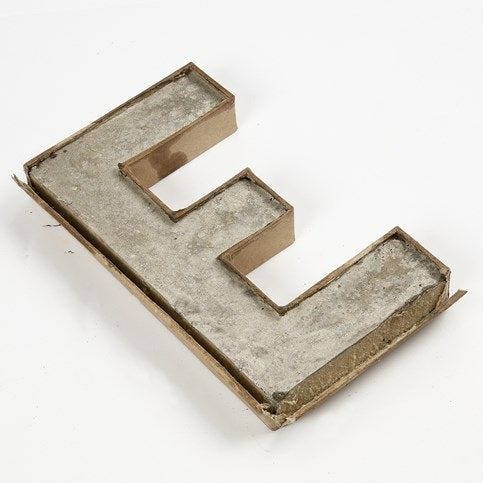 7.
Remove the mould. NB: As the mould in this example is made from papier-mâché, it may be necessary to break it in order to release the shape.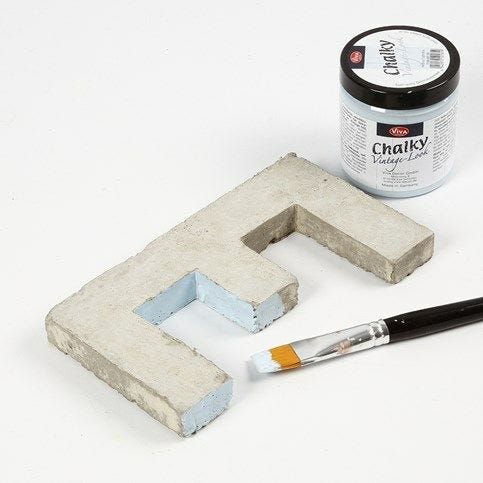 A TIP!
You may paint the concrete letter with Chalky Vintage Look paint.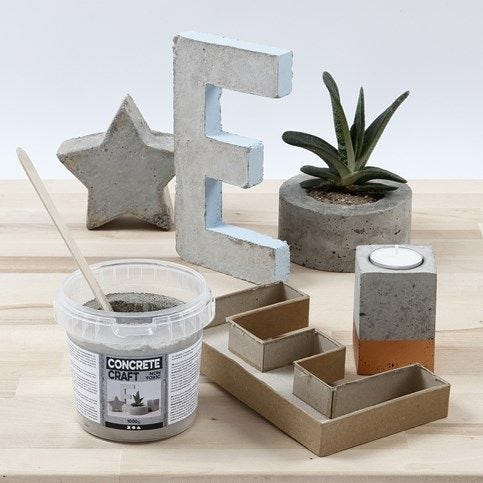 Copyright © 2013-present Magento, Inc. All rights reserved.