Hens made from Polystyrene Shapes and Florist Wire covered with Papier-mâché Pulp
Hens made from Polystyrene Shapes and Florist Wire covered with Papier-mâché Pulp
These long-necked hens are made on a frame of two round polystyrene balls assembled with florist wire. Everything is then covered with papier-mâché pulp, which is also used to make the beak, the eyes and the comb. When dry, the figures are painted in different colours using Plus Color craft paint.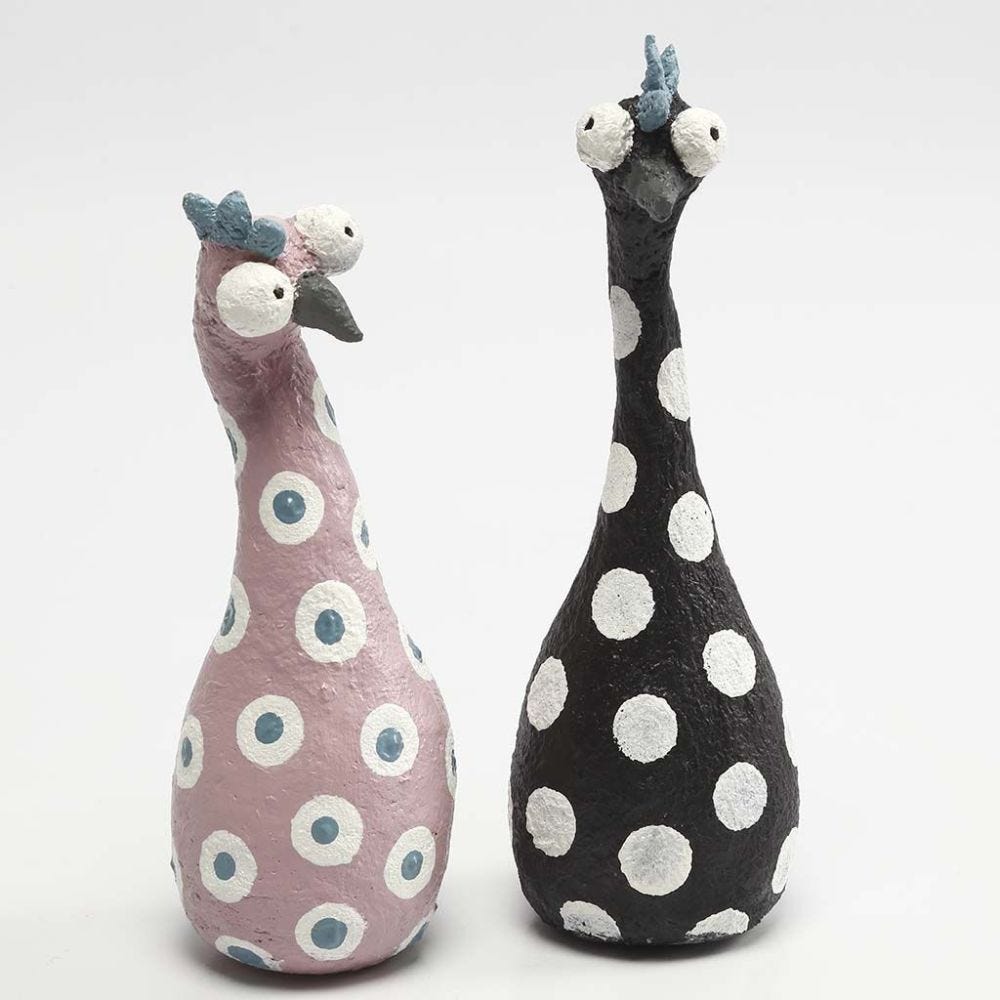 How to do it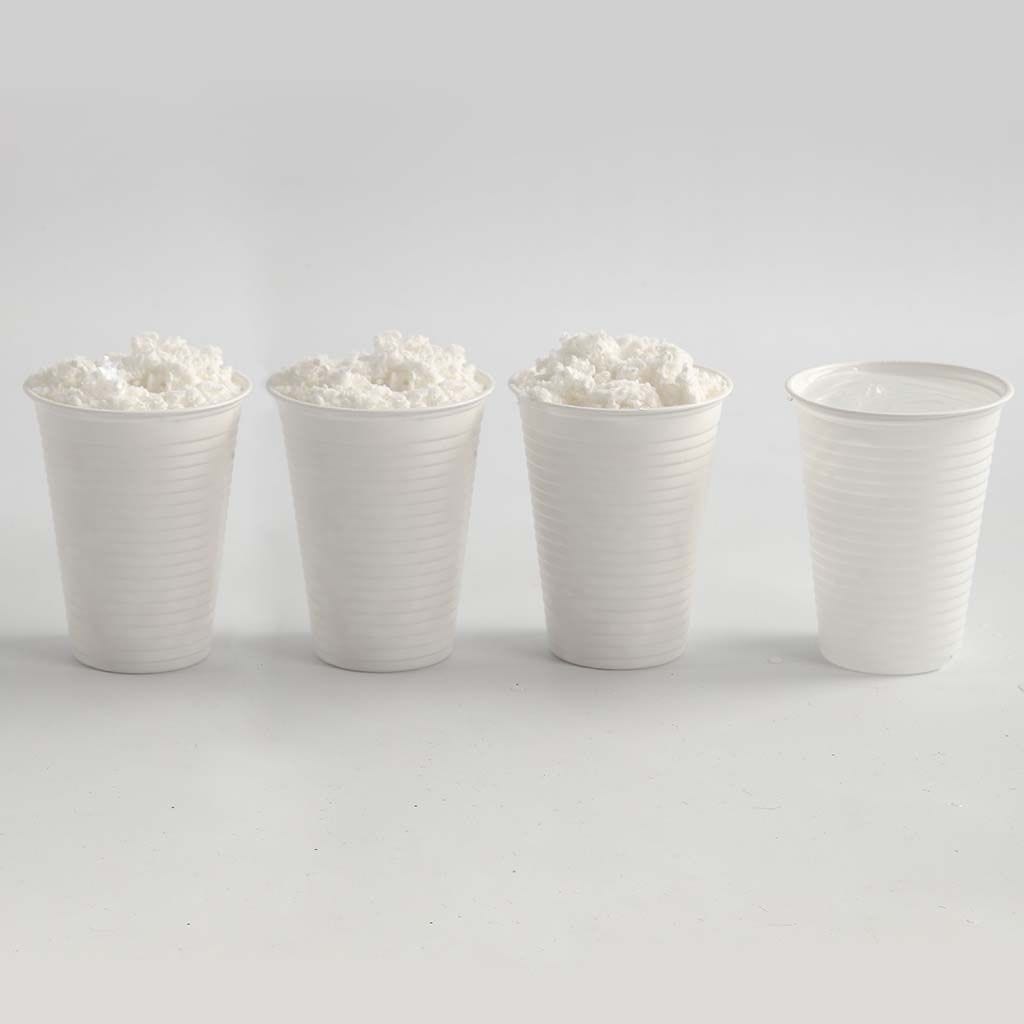 1
Soak papier-mâché pulp in water using the ratio: 3 parts pulp to 1 part water.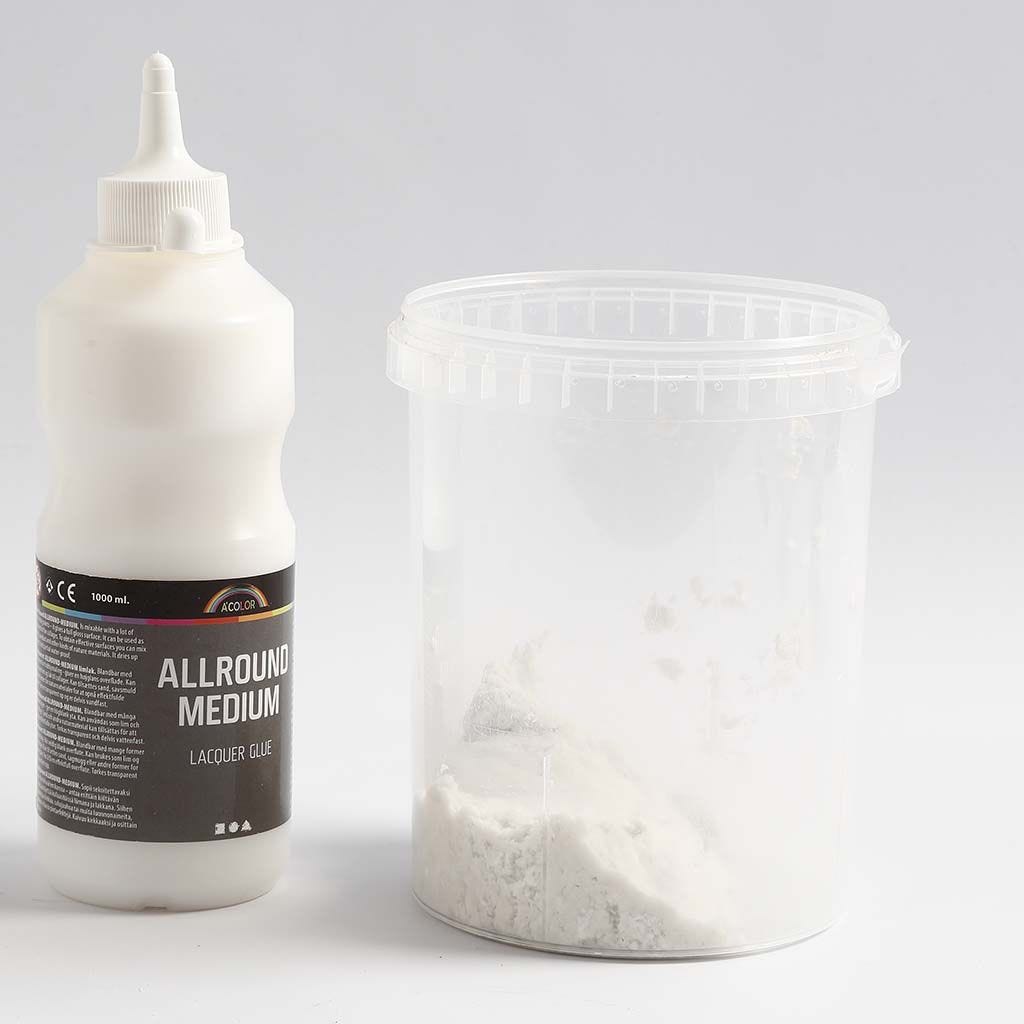 A TIP!
For increased adhesion, add 1 tbsp glue lacquer per 2 dl mass of papier-mâché pulp and water. Knead the mixture well and leave to rest for 1 hour prior to modelling.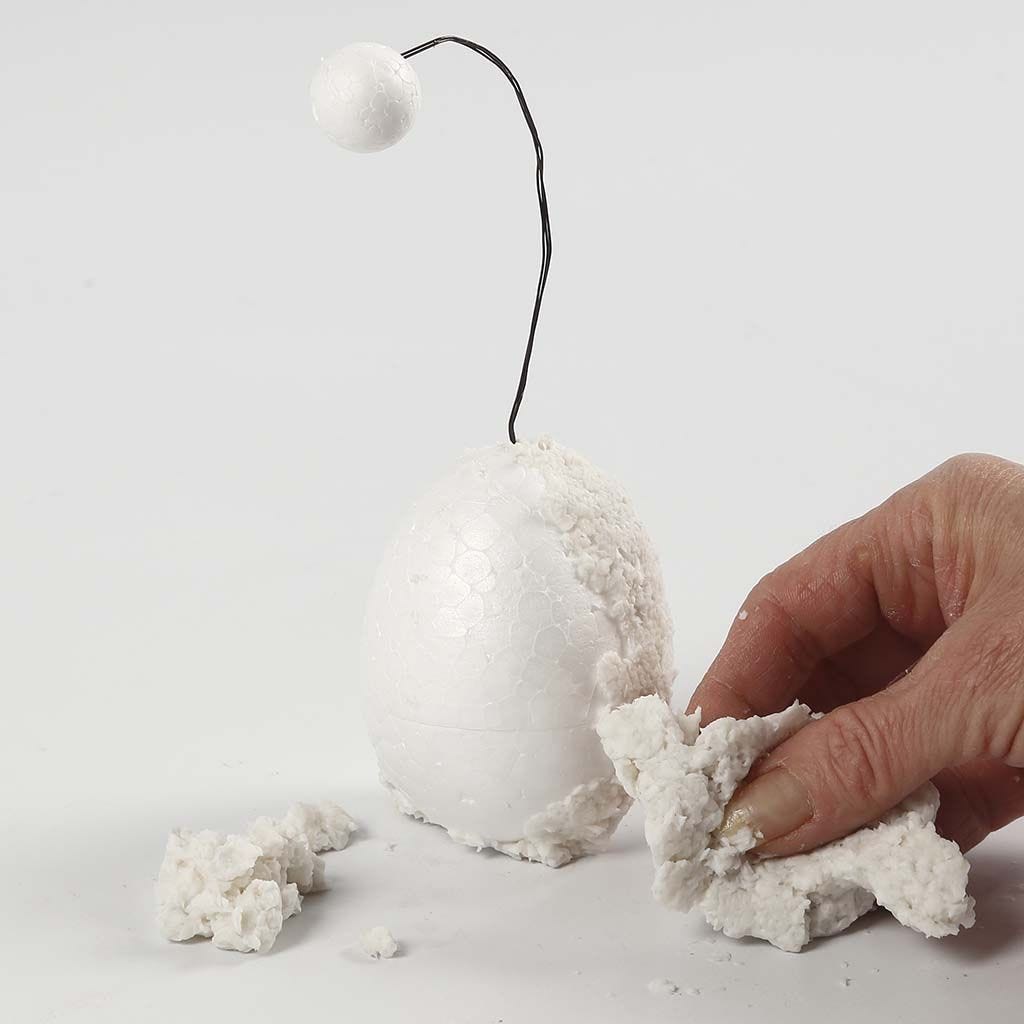 3
Frame: Assemble the polystyrene eggs using florist wire (3-4 wires all the same length which are twisted into one wire).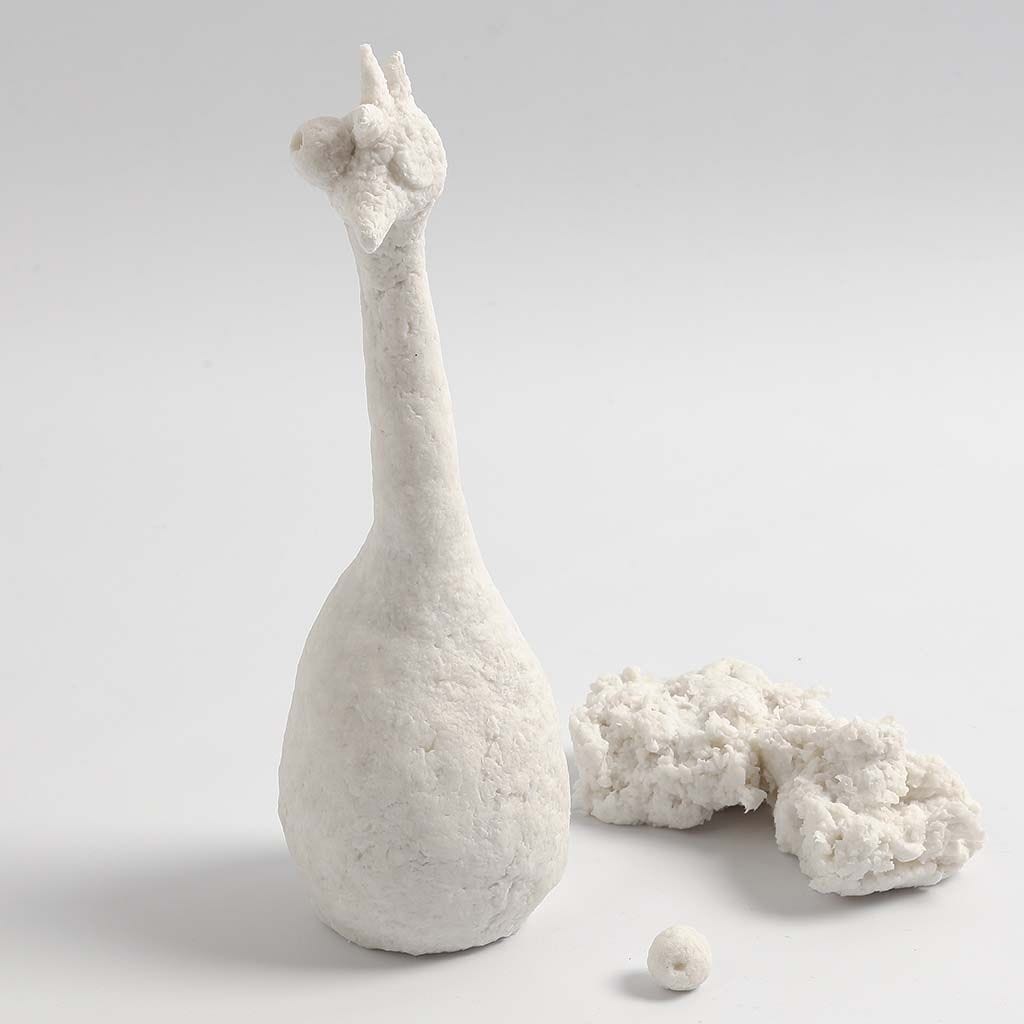 4
Cover the frame by distributing the papier-mâché pulp evenly. Also model eyes, a beak and a comb which are pressed on and smoothed out at the joints. Leave to dry for 2-8 days depending on the size of the figure.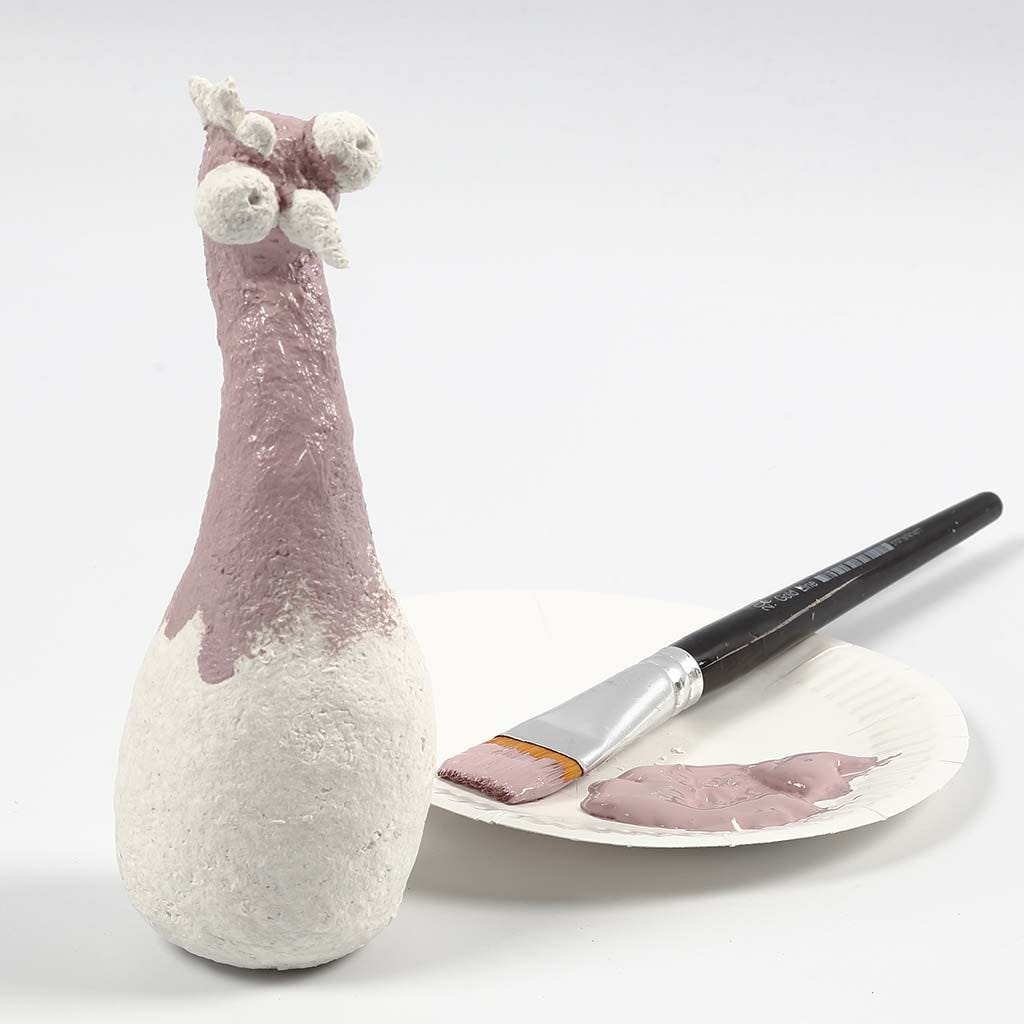 5
Paint the body with Plus Color craft paint and leave to dry.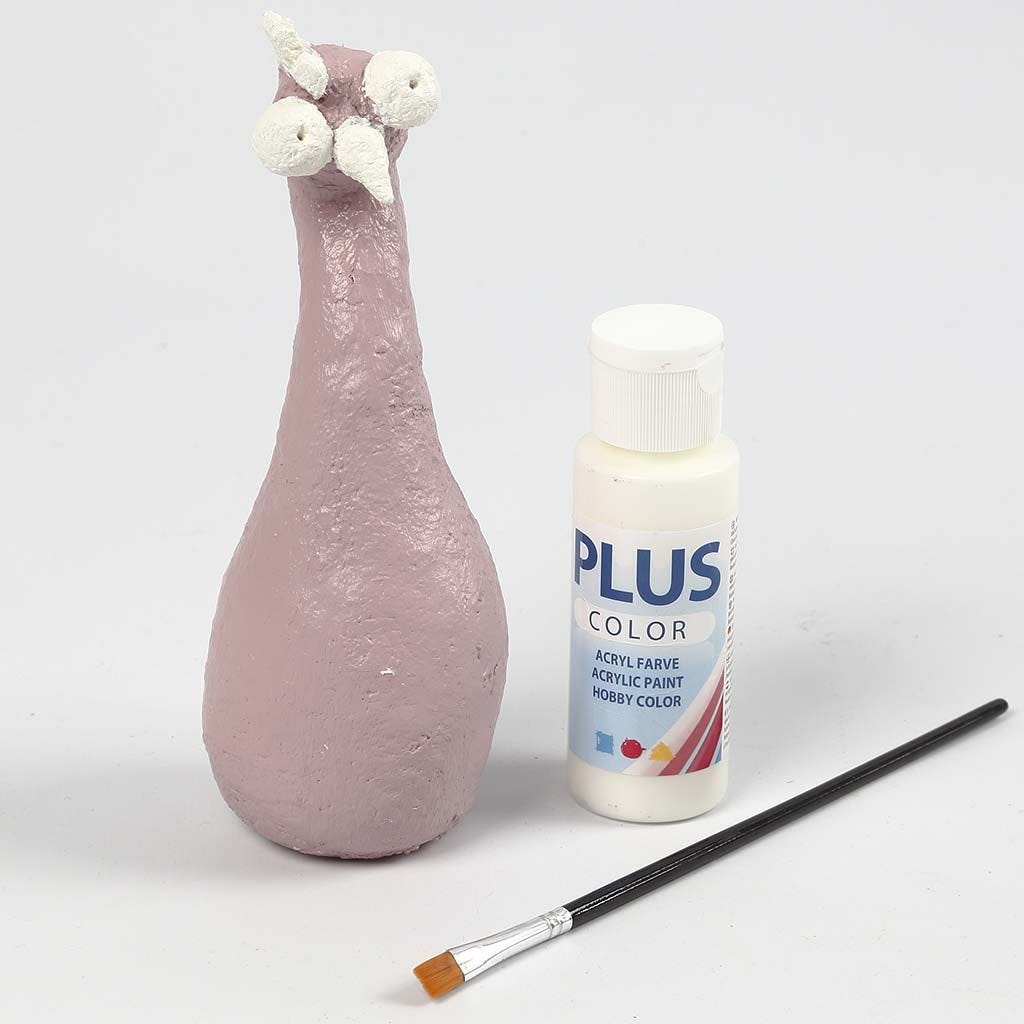 6
Paint eyes, the beak and the comb with the same type of paint. Leave to dry.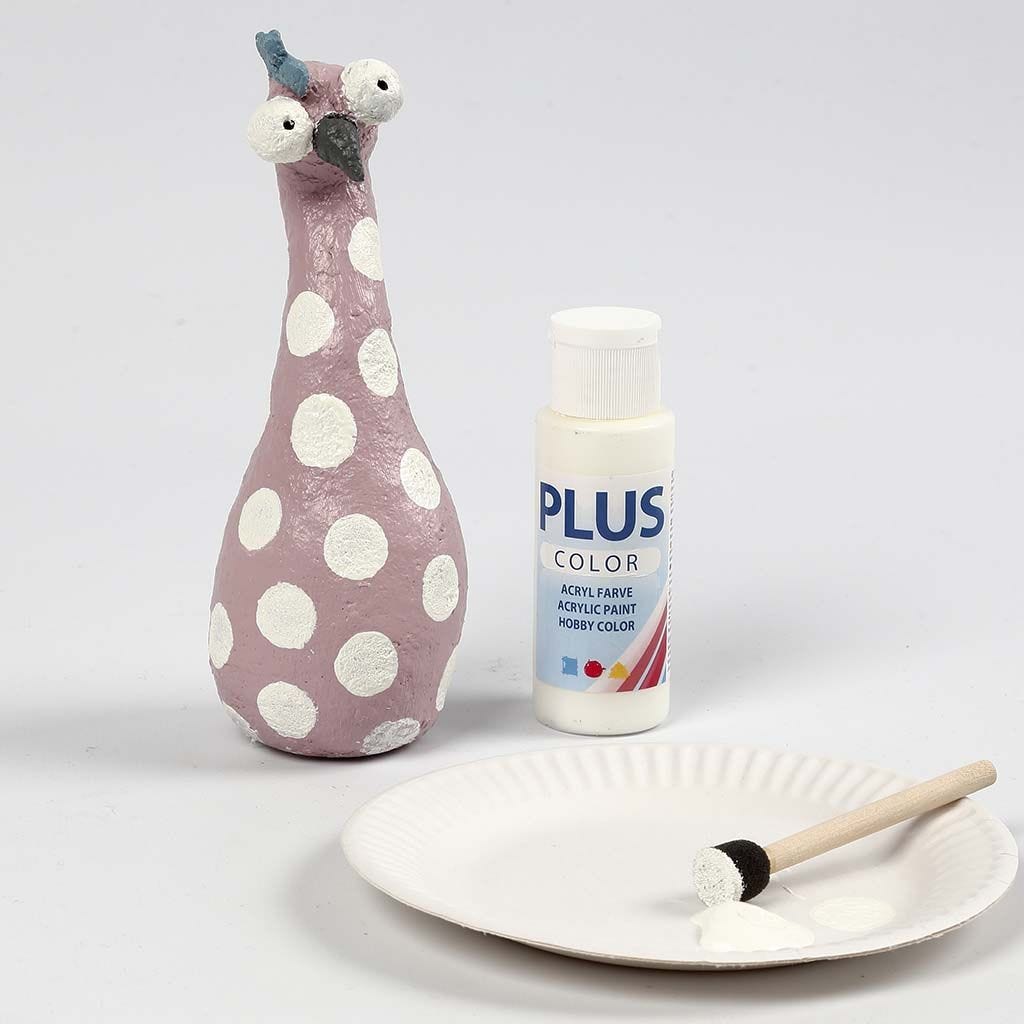 7
Make large dots with a foam stencil brush all over the bird's body using the same type of paint. Leave to dry.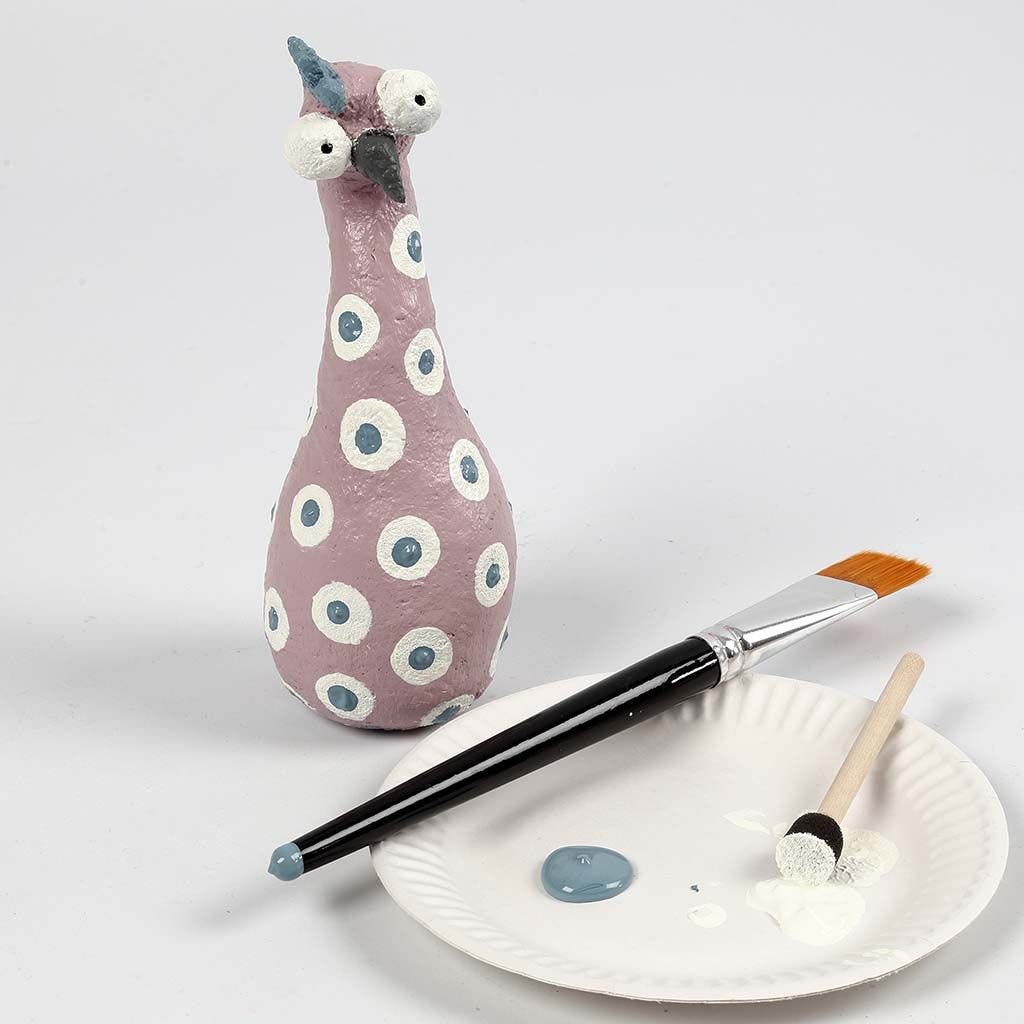 8
Use the end of the brush handle for making dots of Plus Color craft paint inside the large dots. Leave to dry.