Heart-shaped Candle Holders cast from coloured Cera-Mix Plaster Casting Compound
Heart-shaped Candle Holders cast from coloured Cera-Mix Plaster Casting Compound
Make these lovely heart-shaped tealight candle holders from Cera-Mix Standard plaster casting compound mixed with paint and water.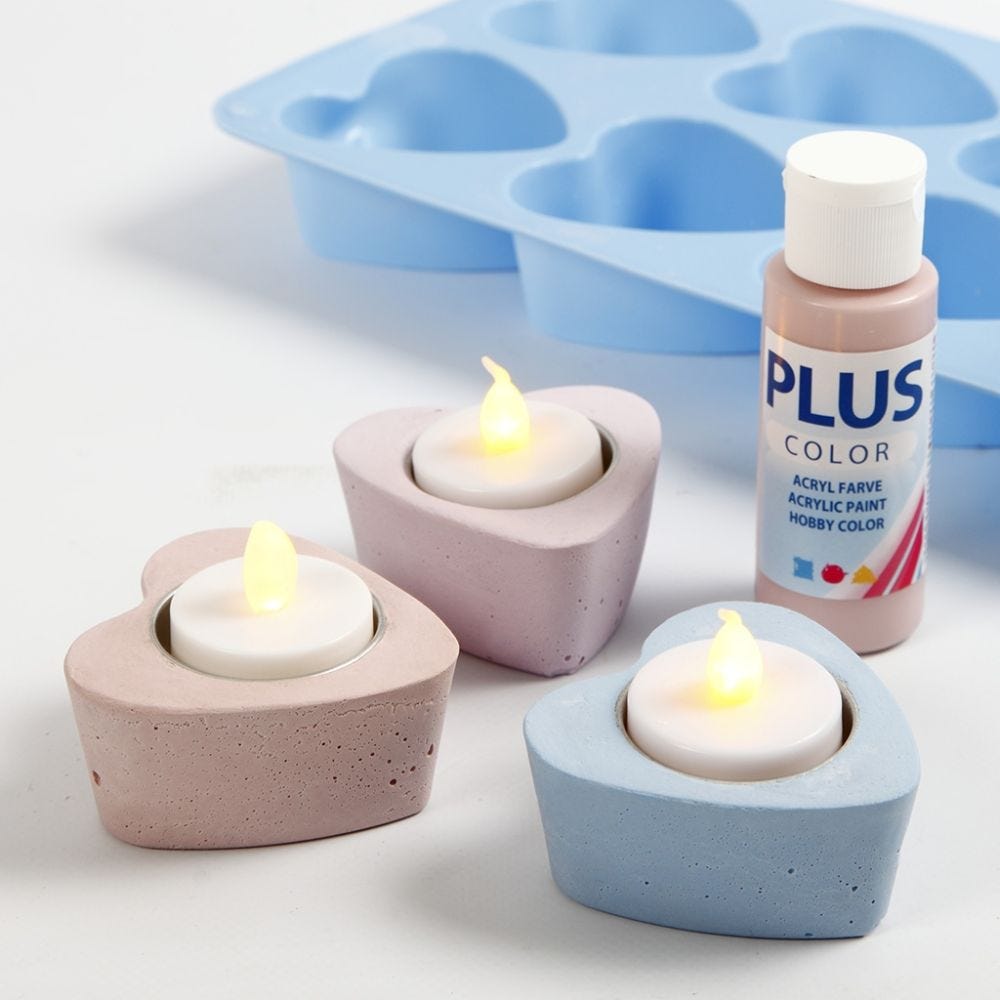 How to do it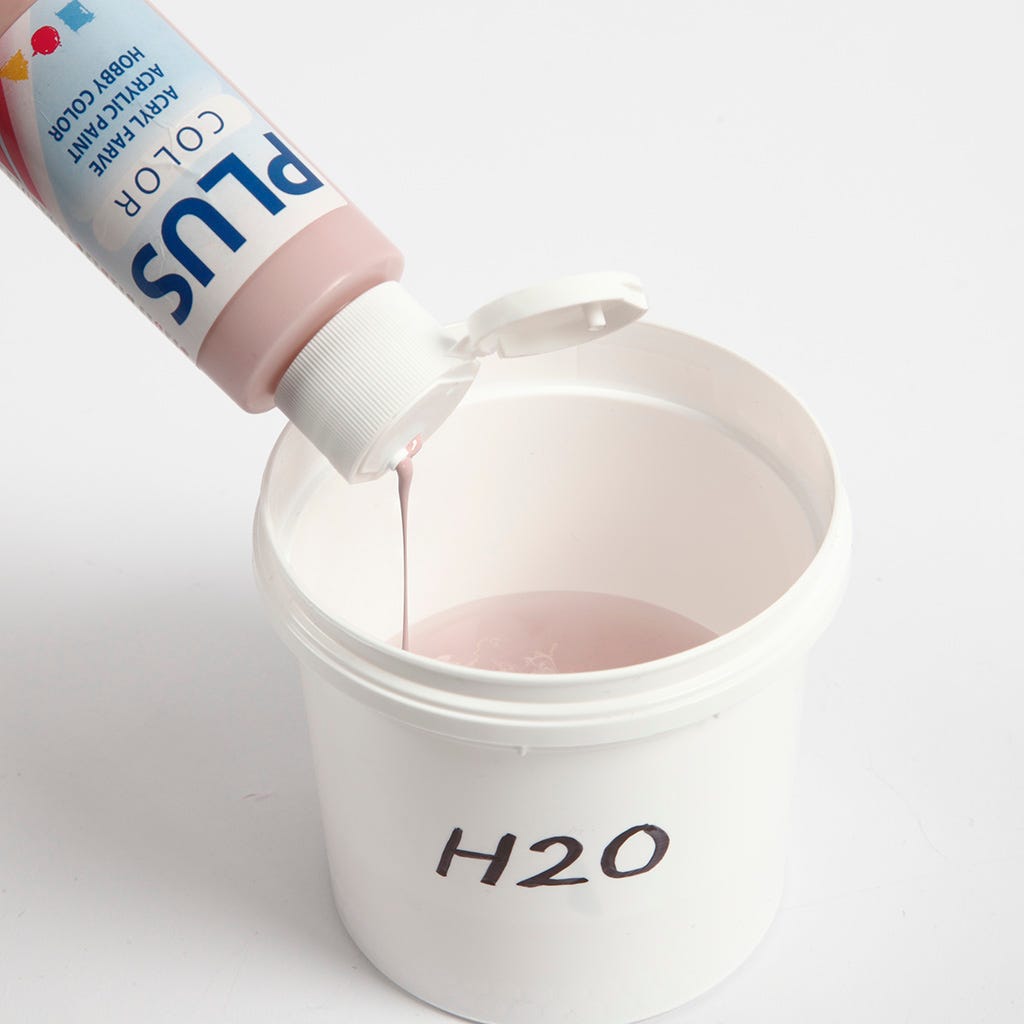 1
For two hearts: Mix 1 dl water with 10 ml Plus Color craft paint.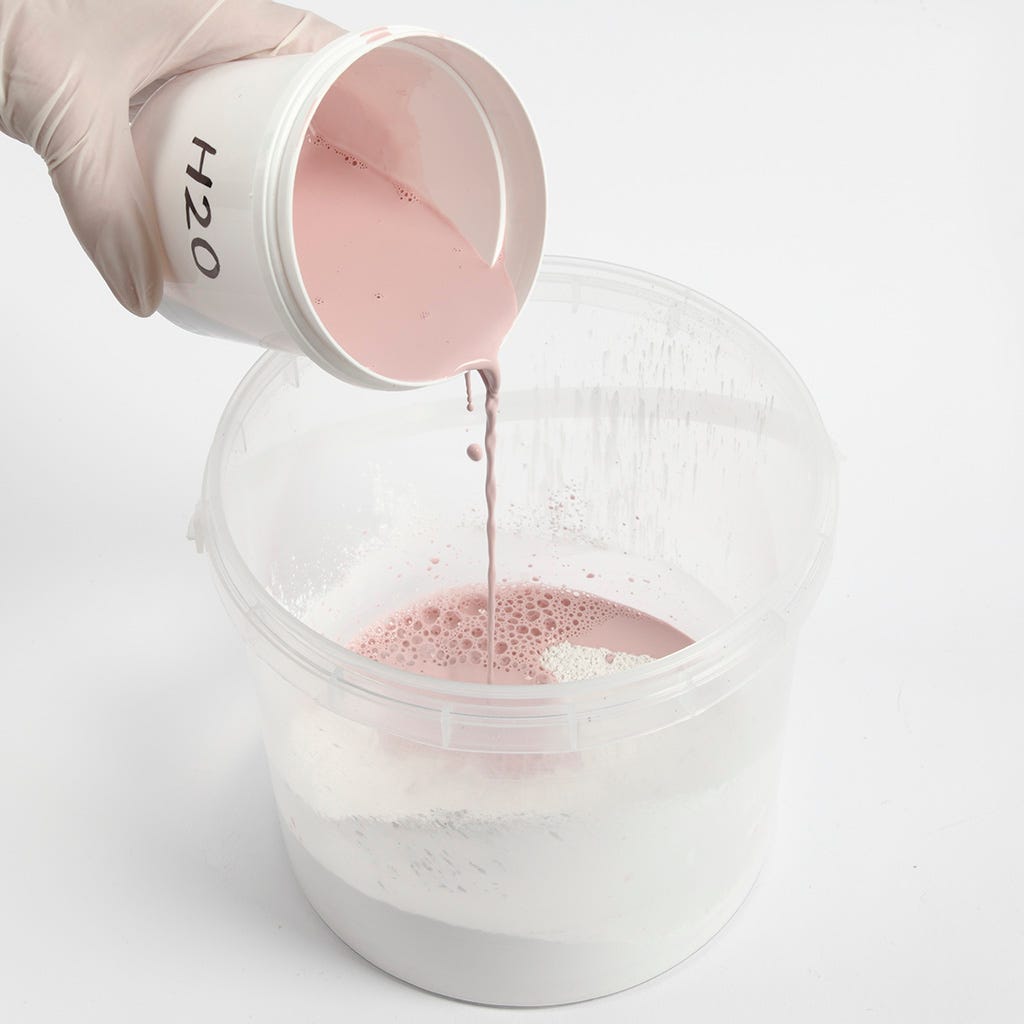 2
Stir 200 g Cera-Mix Standard plaster casting compound into the mixture.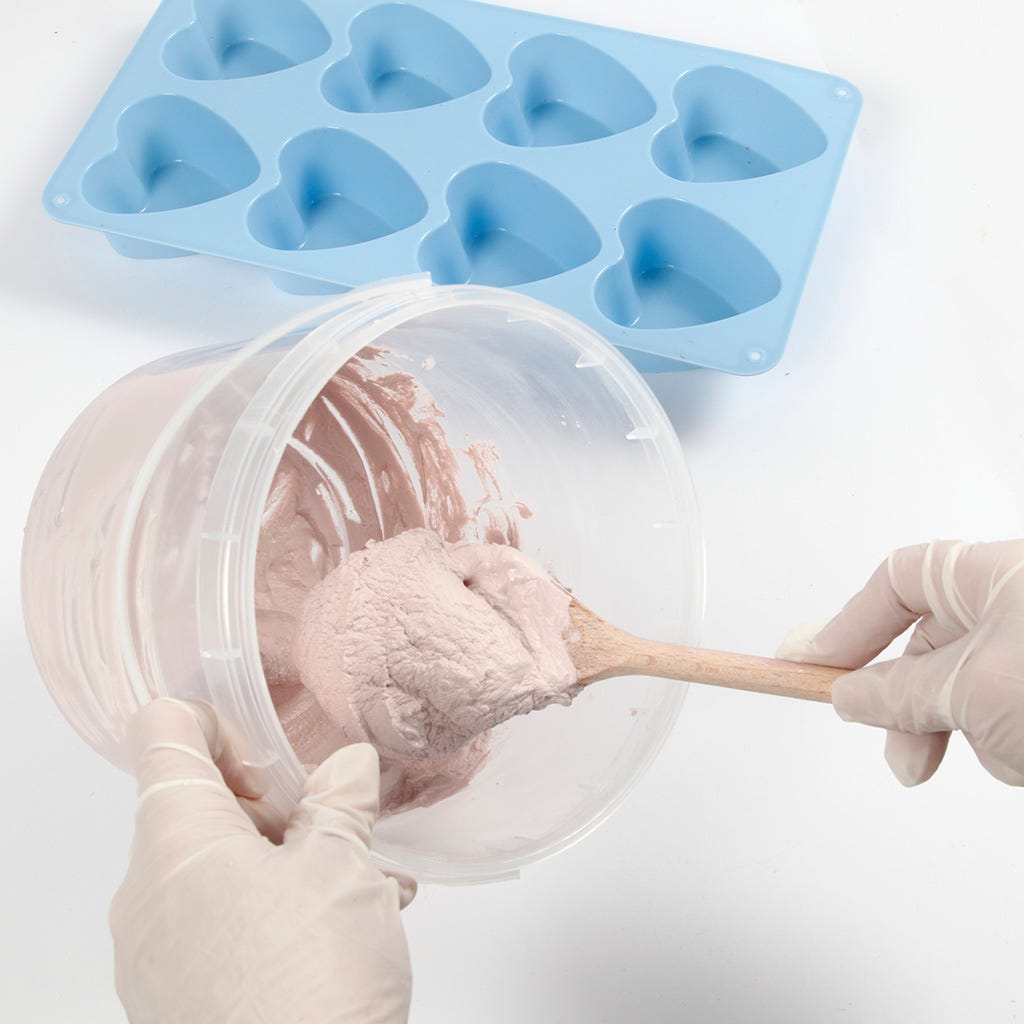 3
The consistency of the mixture should be creamy. Add more water if the mixture is too stiff.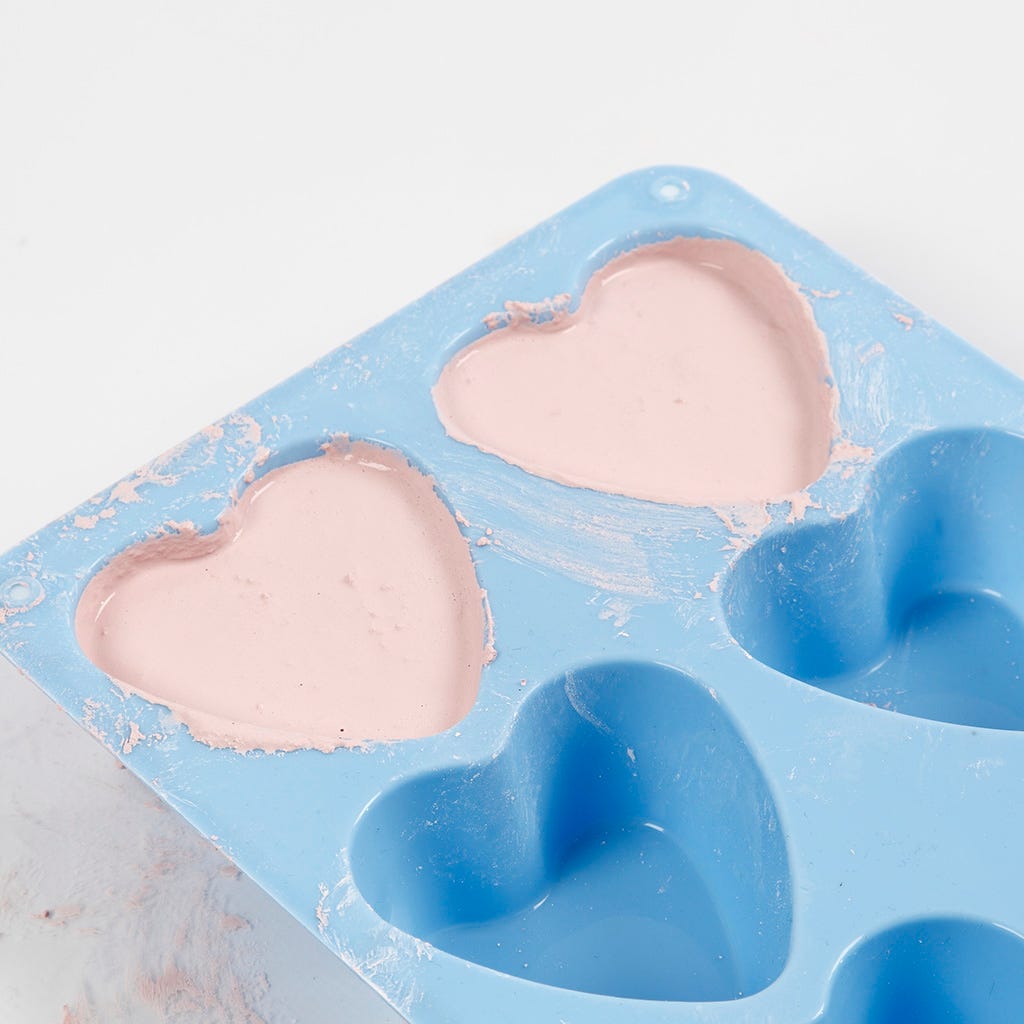 4
Pour the mixture into the silicone mould.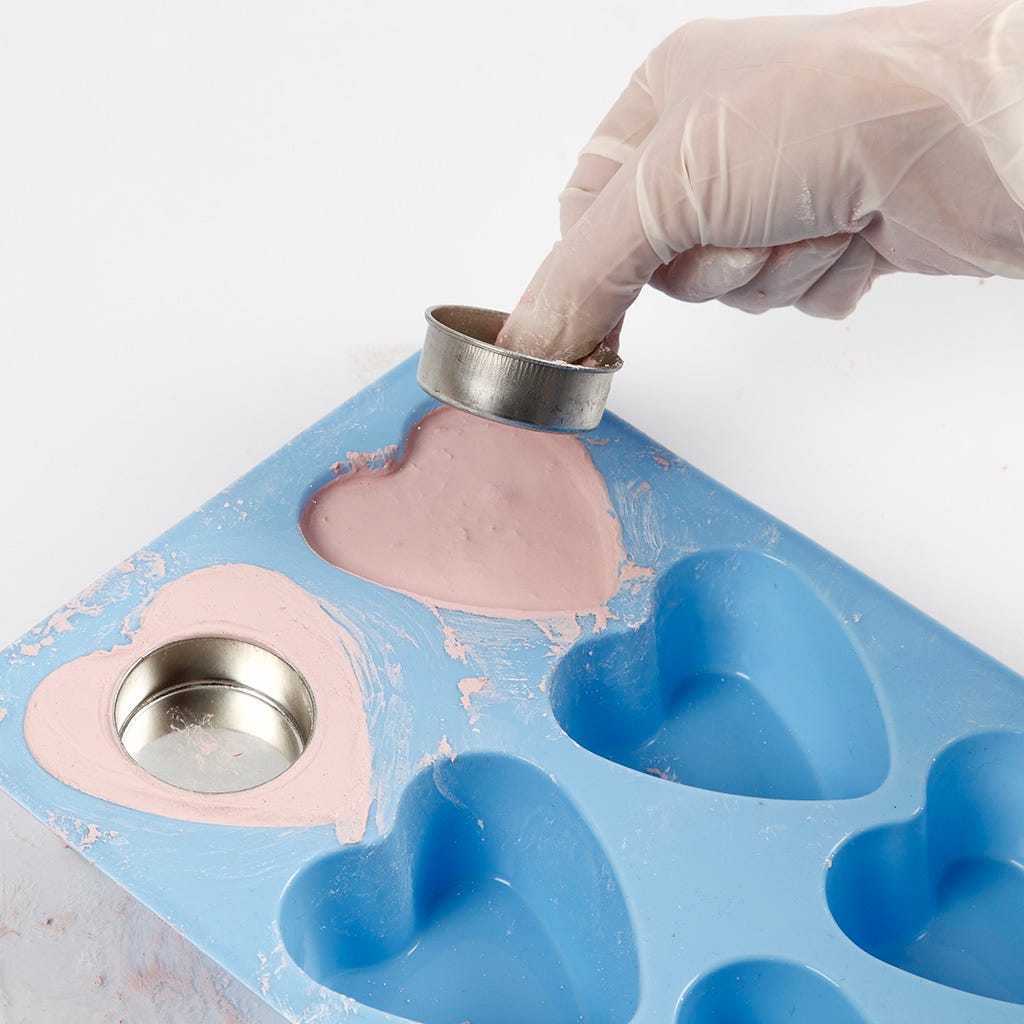 5
Push metal a candle holder into the mixture in the mould. A tip: Fill the metal tea light holder with something heavy (for example pebbles or a stone), to prevent it from being pushed upwards when hardening.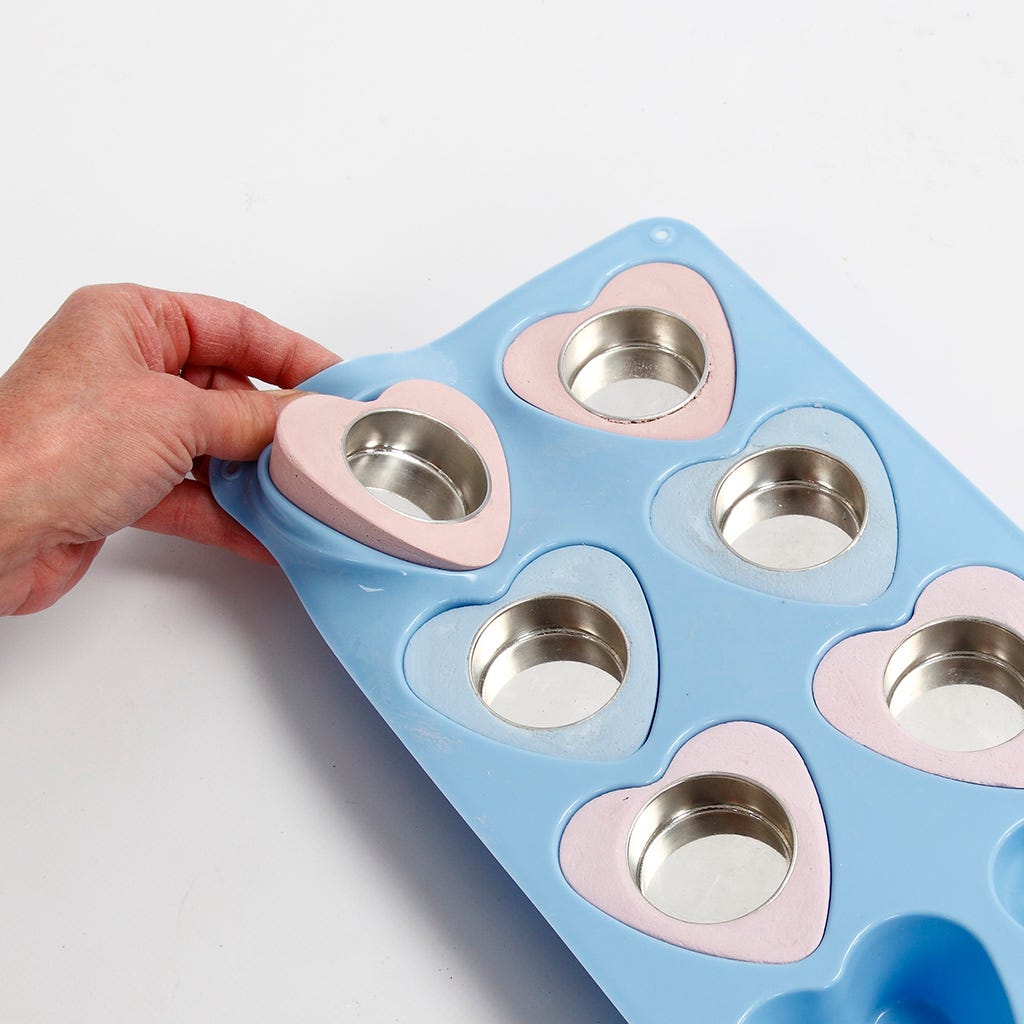 6
Remove the finished concrete candle holder from the mould when it's set.