Hanging Goose Eggs with glued-on Vintage Die-Cuts
Hanging Goose Eggs with glued-on Vintage Die-Cuts
Each goose egg is decorated with glued-on vintage die-cuts. A metal hanger is inserted into the egg and a piece of natural hemp is attached for hanging.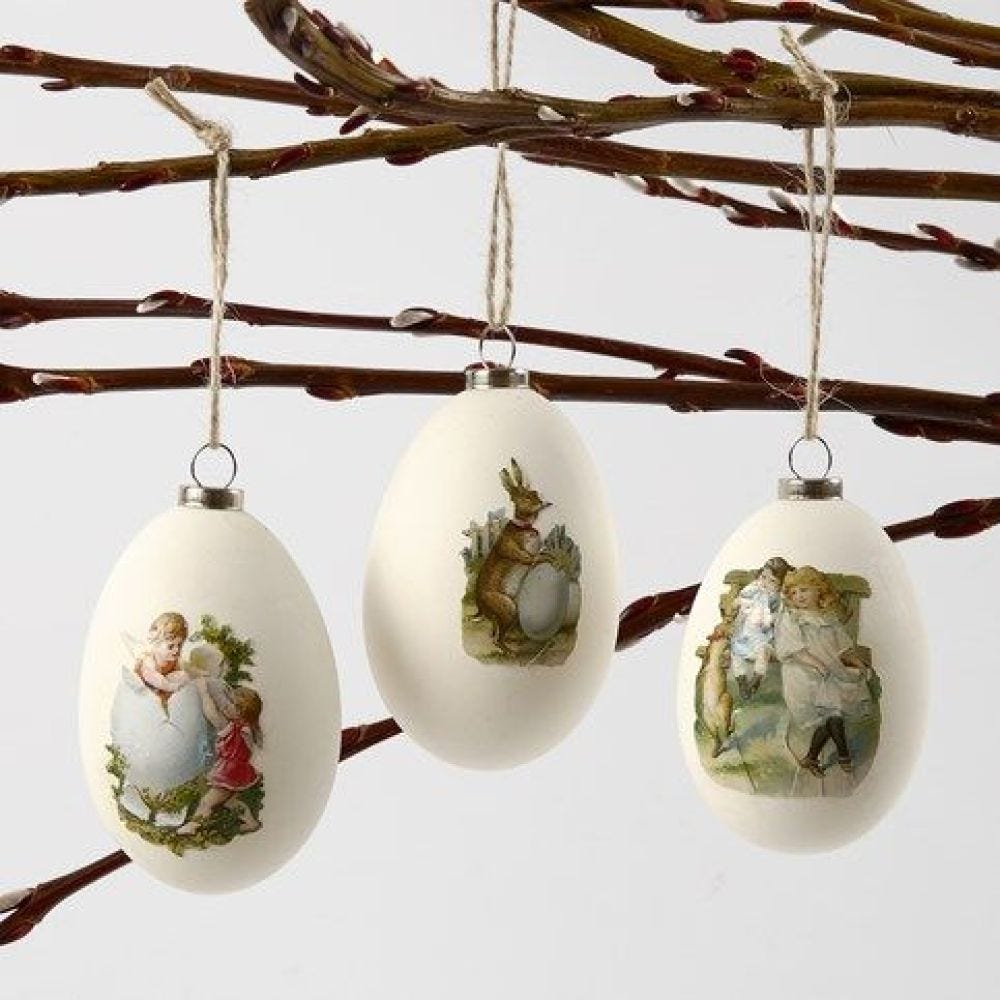 How to do it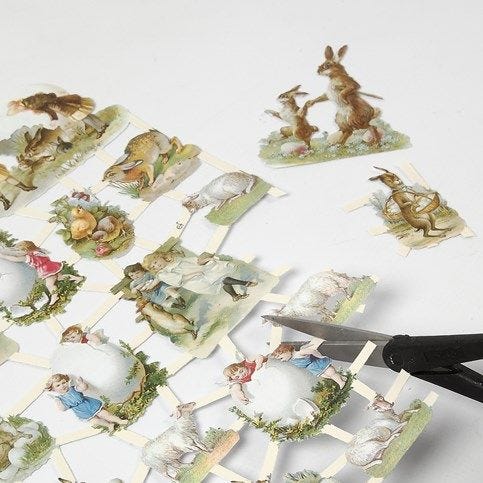 1.
Cut away your selected vintage die-cut from the sheet.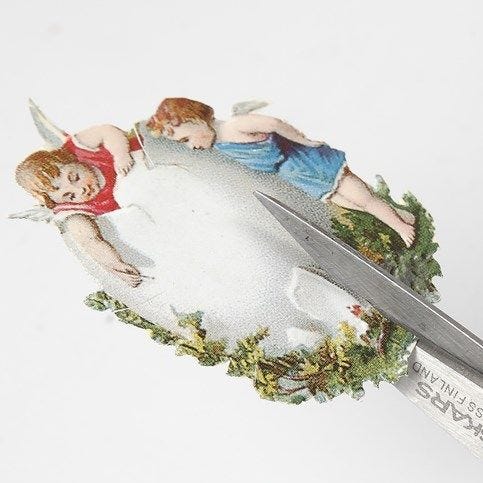 2.
Cut small notches in the vintage die-cut with a pair of scissors. This ensures that the vintage die-cut can be attached to the egg as smoothly as possible. Make sure that each cut roughly follows the lines of the design, for instance, along a leg etc.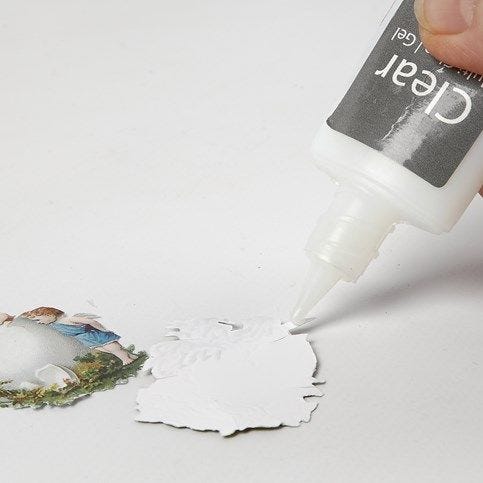 3.
Apply glue to the back of the vintage die-cut.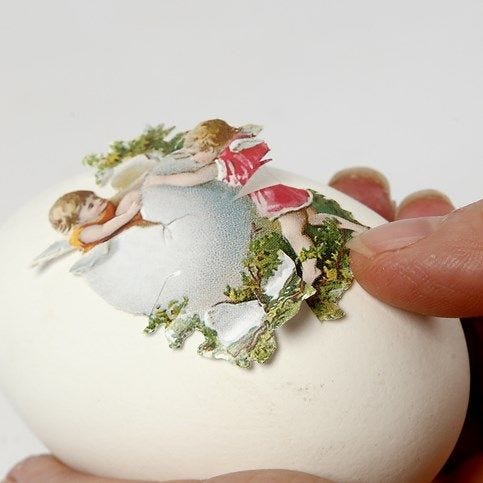 4.
Attach the vintage die-cut to the egg. Make sure to smooth the cut lines towards each other when attaching the die-cut onto the egg, so that the cuts appear invisible.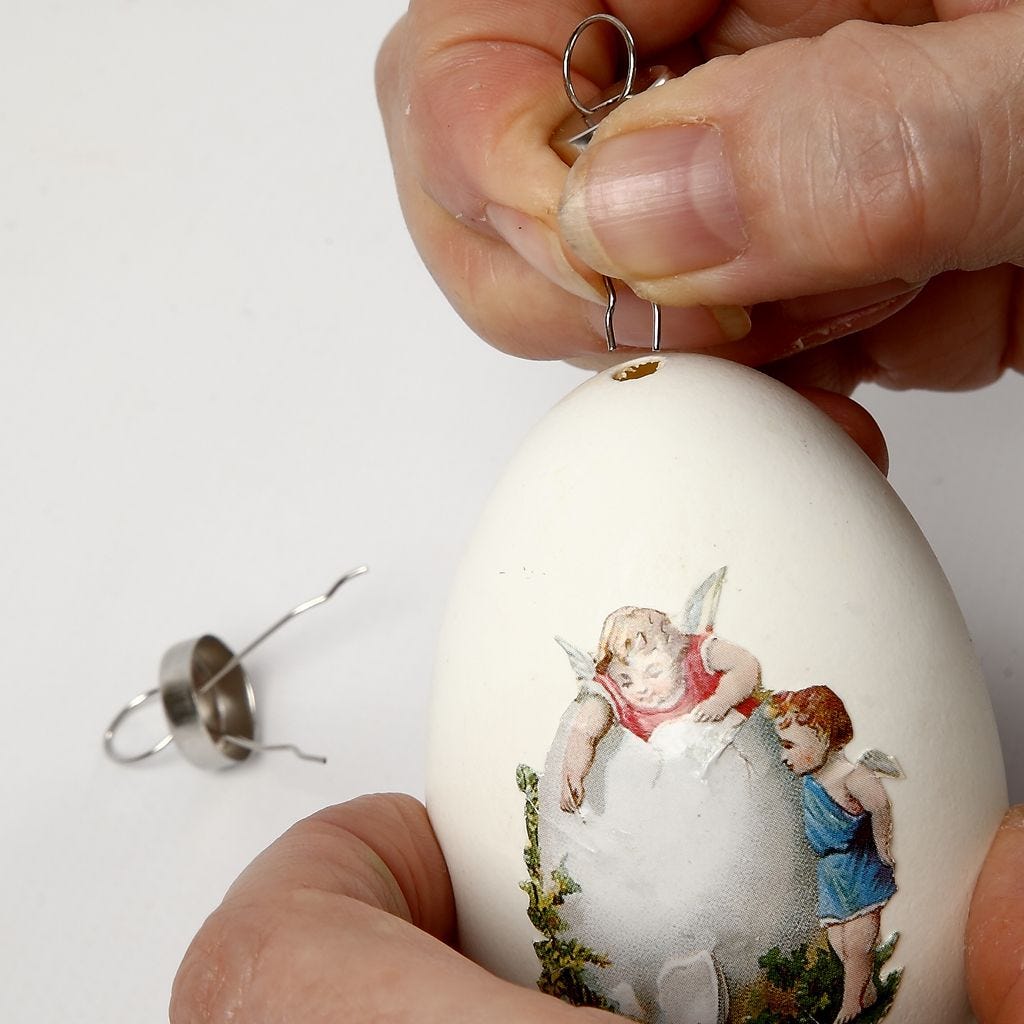 5.
Push the metal hanger legs together. Insert the metal hanger inside the hole of the egg. Do not let go of the legs until the metal hanger is seated in position, otherwise, the egg could break.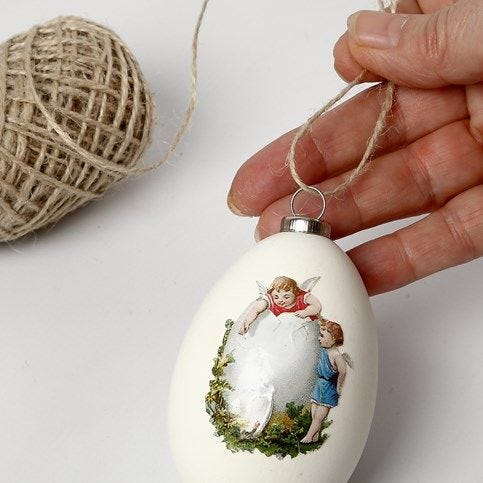 6
Attach a piece of natural hemp through the loop of the metal hanger. The egg is now ready for hanging.