Hanging Decorations with wooden Construction Sticks and punched-out Summer Figures
Hanging Decorations with wooden Construction Sticks and punched-out Summer Figures
Make small frames with glued-together wooden construction sticks which are held together with cotton cord. The small punched-out card summer shapes are decorated and attached between the cotton cords. How to do it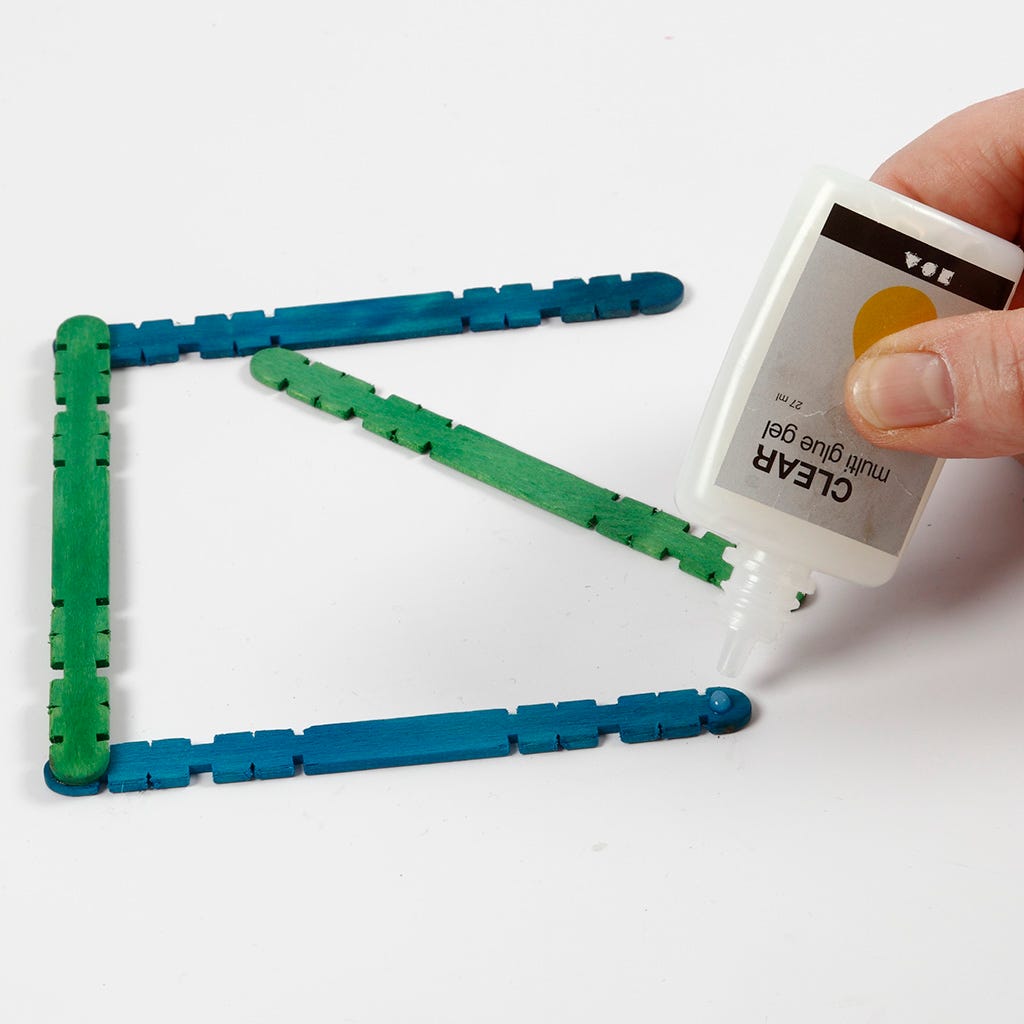 1
Glue three or four construction sticks together at each end and leave for the glue to dry completely.
2
Decorate the punched-out flowers and insects on both sides.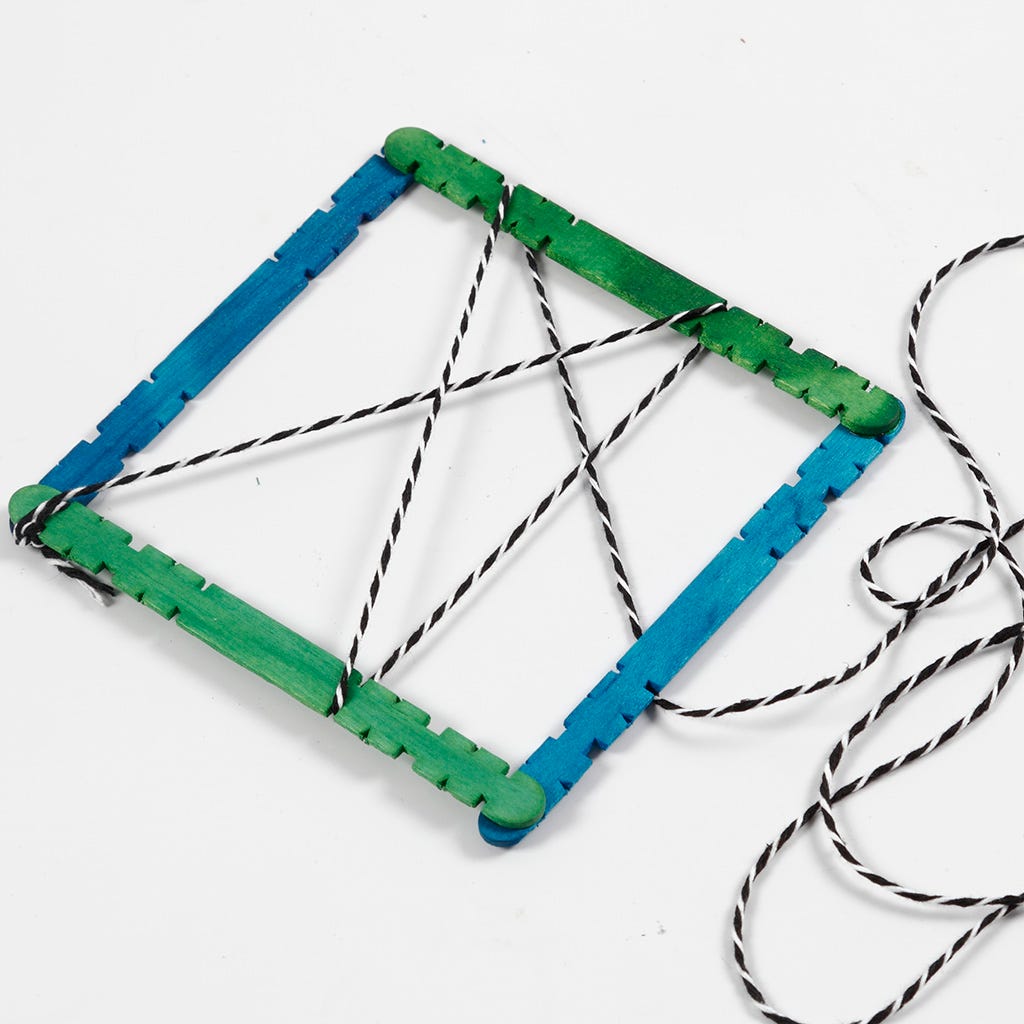 3
Tie a piece of cotton cord to one of the corners on the frame. Now wrap the string around back and forwards across the construction sticks. Use the notches on the sticks to stabilise the cord. Tie a knot on the cord at the end and leave some for hanging the decoration.
4
Push the decorated shapes between the cords and hang the frames. You may use fresh flowers and leaves which can dry in the frames.