Hanging Decorations with Lighthouse and Shells
Hanging Decorations with Lighthouse and Shells
Drill holes into these wooden figures and decorate with Plus Color Craft Paint. Natural flax twine threaded with shells is attached through the holes. How to do it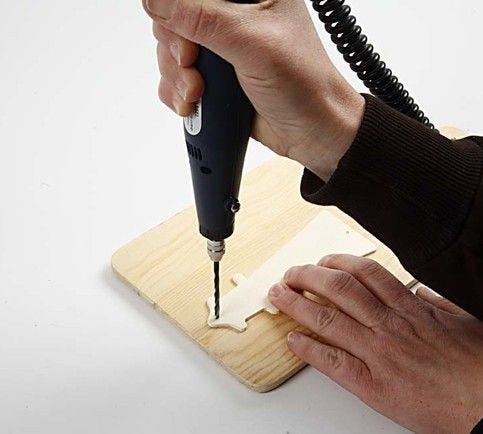 1.
Drill holes in the wooden figure.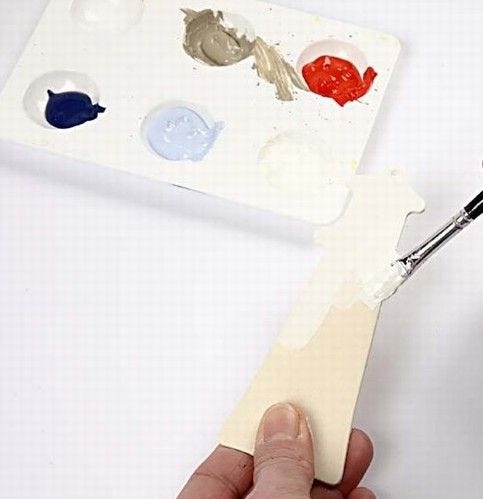 2.
Decorate with Plus Color Craft Paint. Remember to paint the wooden bead.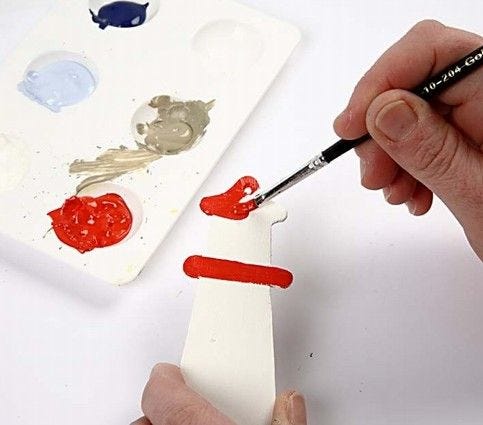 3.
When dry, paint the lighthouse in the chosen colours.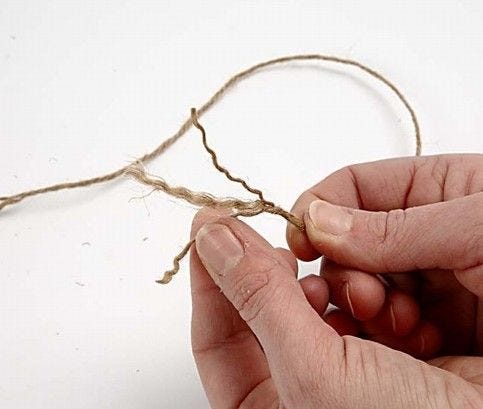 4.
Divide the twine in three smaller strings and pull on the shells.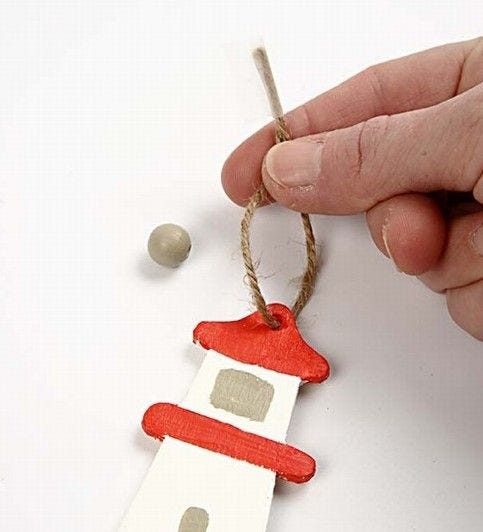 5.
At the top, the flax twine has been used "as is". Attach tape around the ends to get the twine through the hole in the bead.