Hanging Decorations with Cut-Outs and Feathers on Brass Wire
Hanging Decorations with Cut-Outs and Feathers on Brass Wire
This hanging decoration is made from several brass wires which have been assembled, bent and twisted. The end of each wire is decorated with alternating Vivi Gade design paper cut-outs and feathers.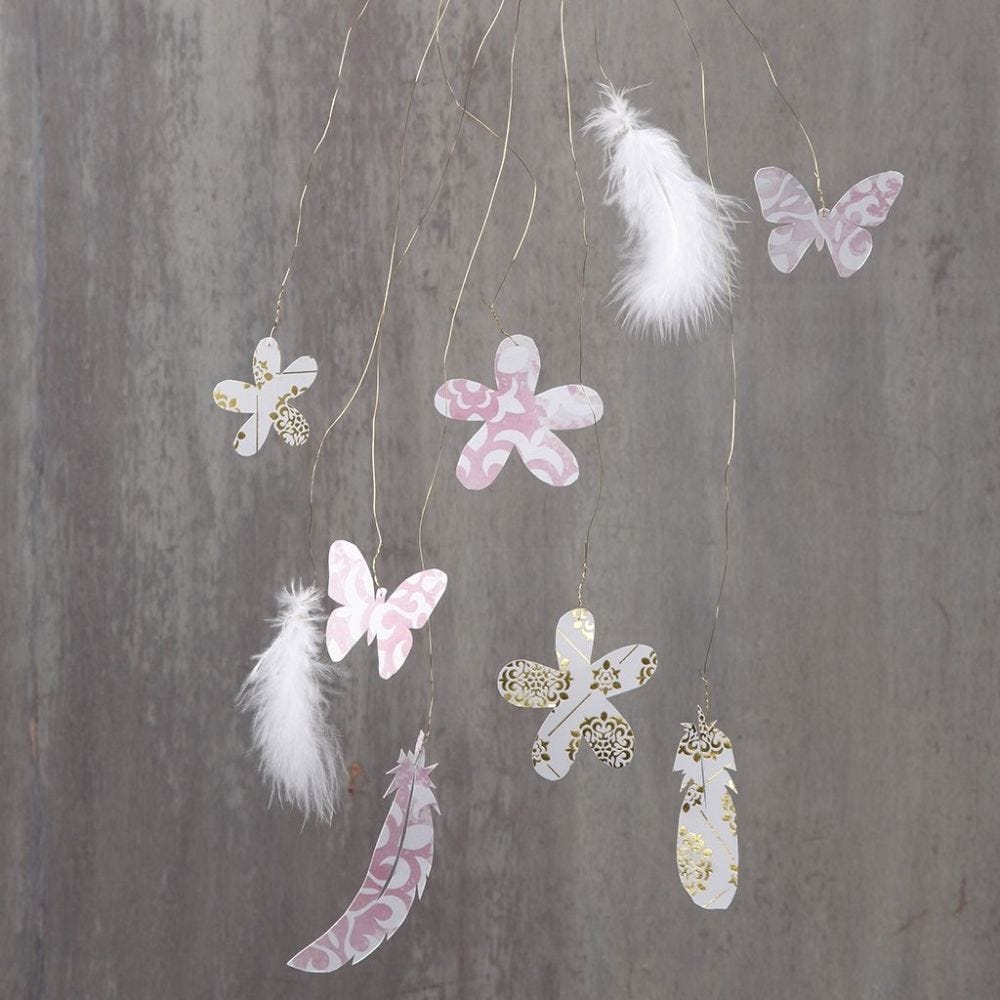 How to do it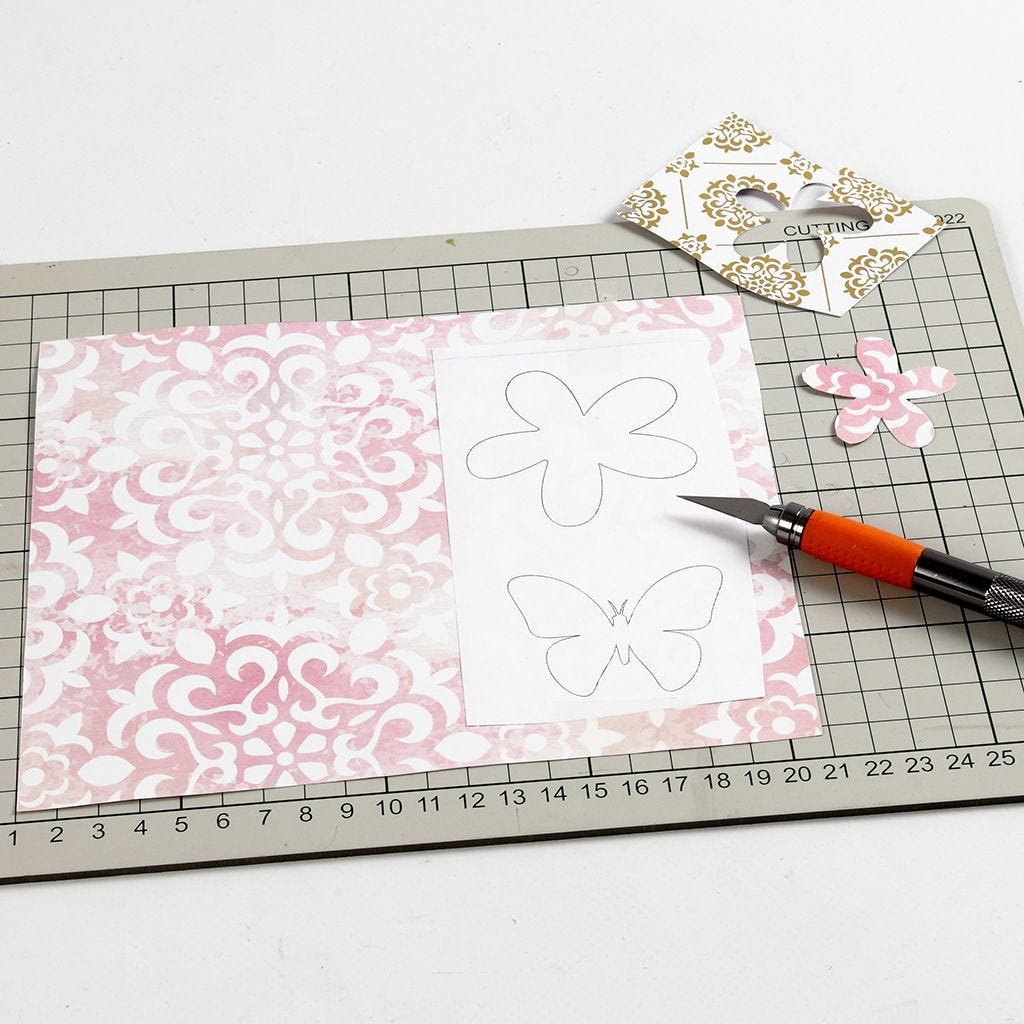 1
Print the template which is available as a separate pdf-file for this idea. Place the printed template on the design paper (with a different design on each side) and cut out the shapes through both layers of paper.
2
Cut five long pieces of brass wire in different lengths and assemble to make a bundle. Fold the bundle in half, make a loop and twist a couple of times as shown.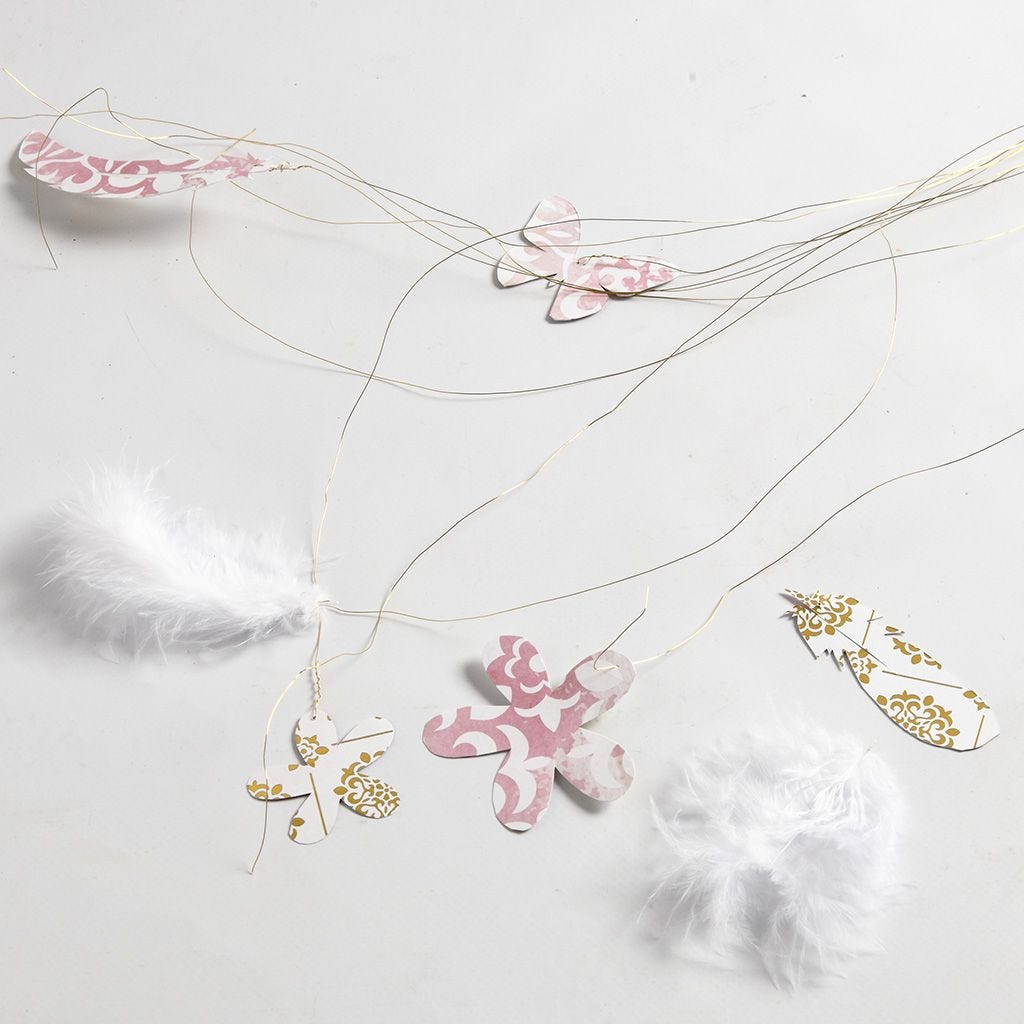 3
Make a small hole in each cut-out shape (make approx. 7 or 8 according to your taste) and attach one to each brass wire end, except two or three which are each decorated with a feather.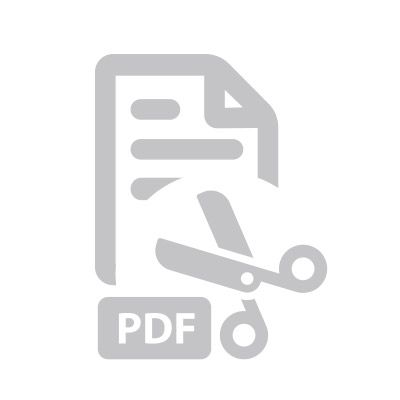 Attached file:
Download