Hanging decorations made from self-hardening clay with stamped designs
Hanging decorations made from self-hardening clay with stamped designs
Make personal hanging decorations from self-hardening clay. Use stamps and ink for creating stamped designs and names on the clay.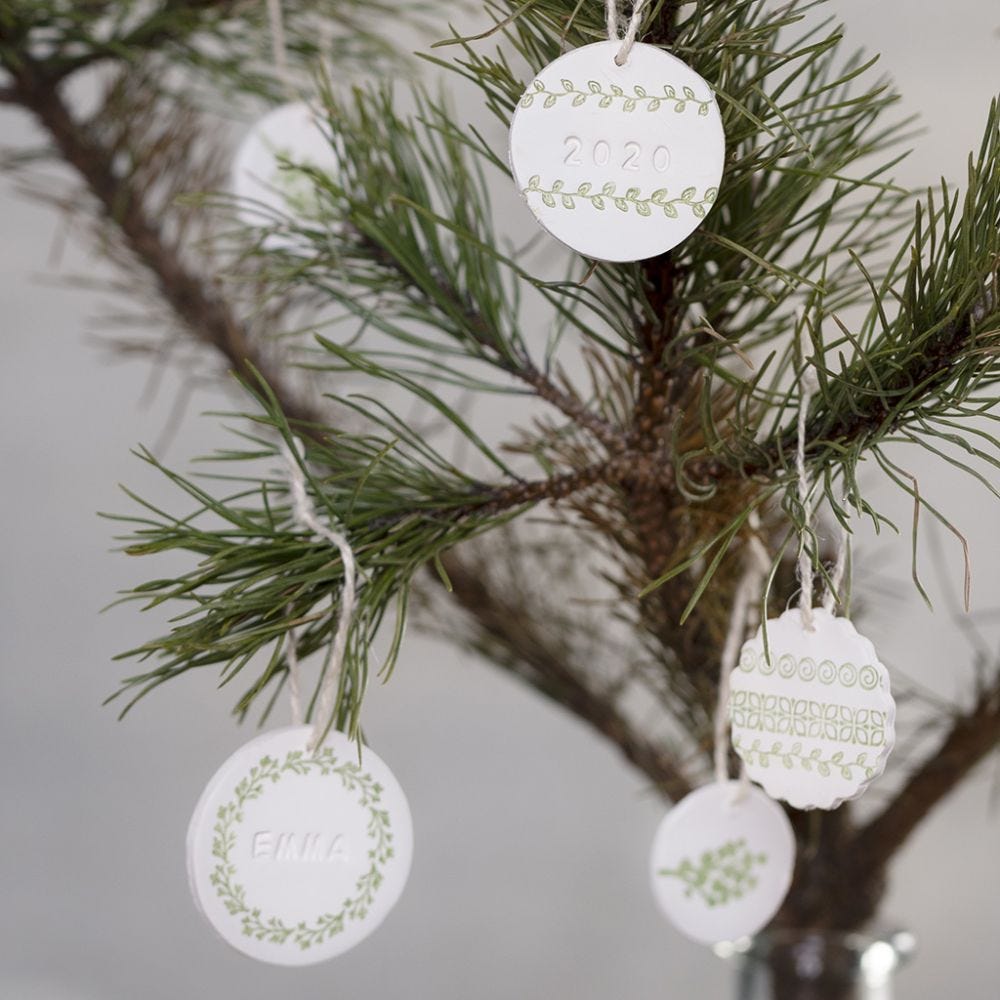 How to do it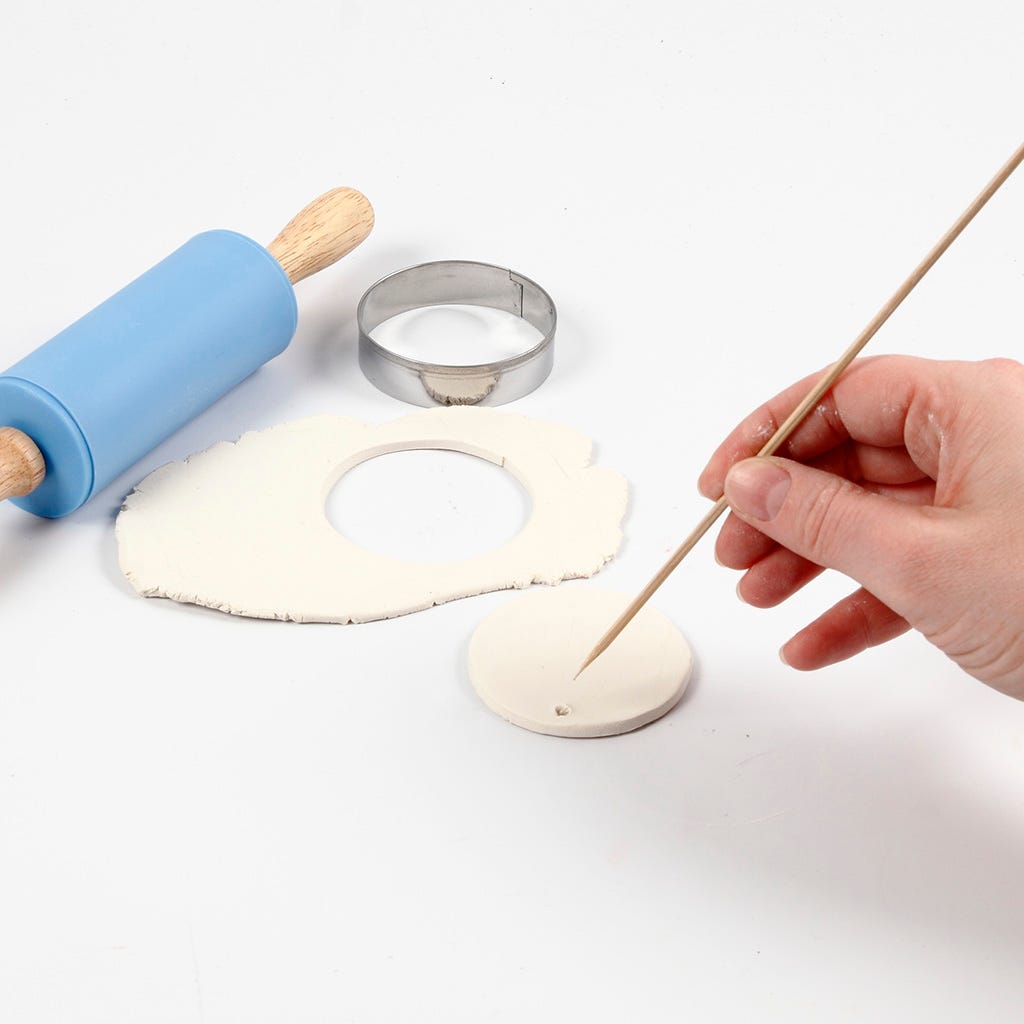 1
Roll out the clay to an approx. 0.5 cm thickness. Punch out a circle with a shape cutter and make a small hole for hanging using a wooden flower stick or similar.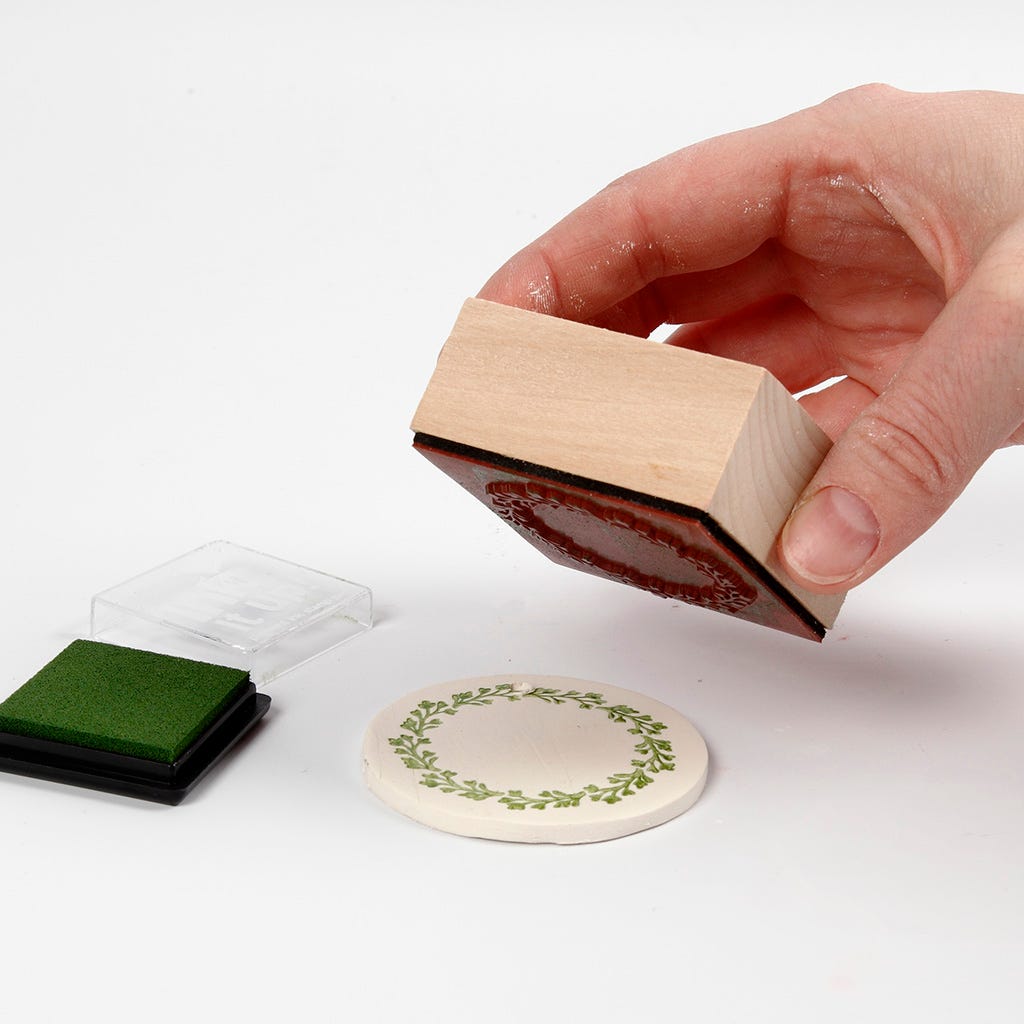 2
Dab ink onto a stamp and stamp the design onto the clay. A tip: any ink smudges outside the stamped design can be removed with a bit of water.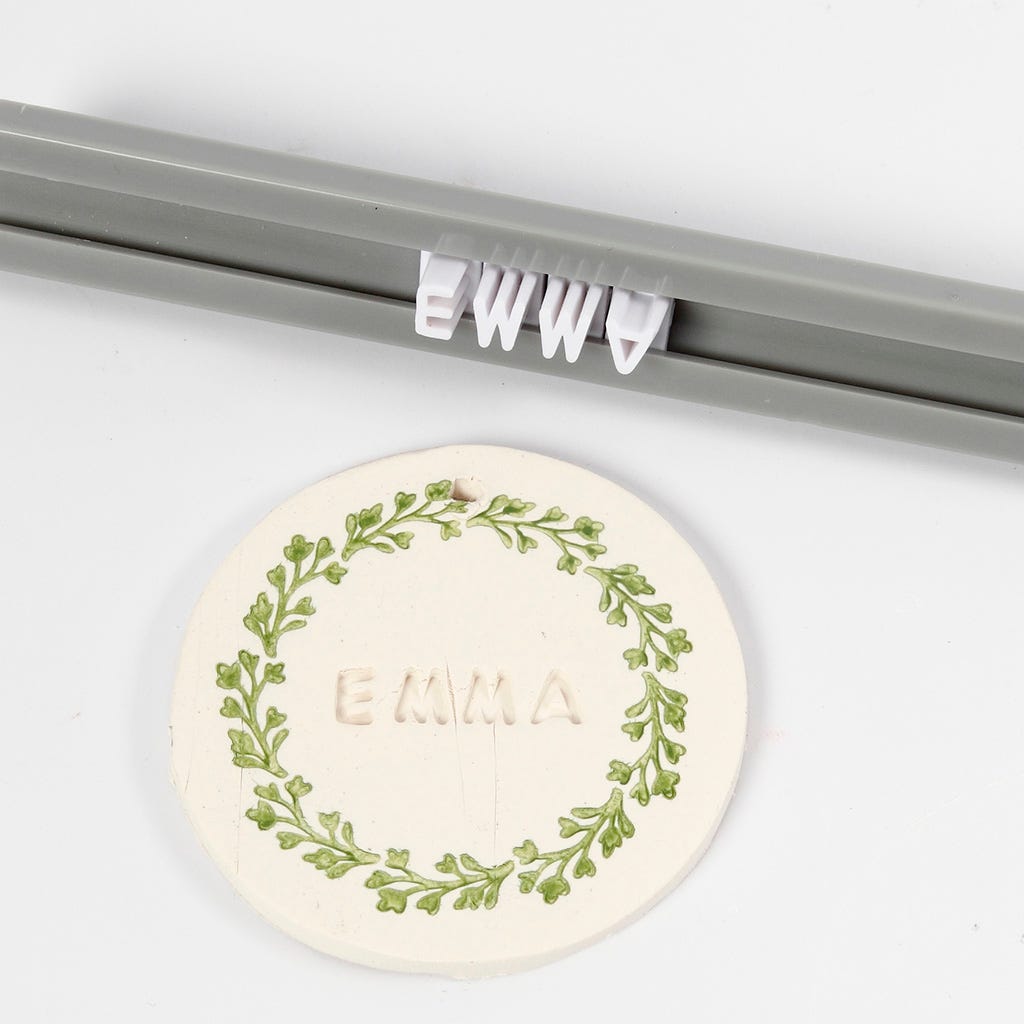 3
Stamp the clay with letters. Remember to mirror the letters.
Copyright © 2013-present Magento, Inc. All rights reserved.