Hanging Decorations made from punched-out Card
Hanging Decorations made from punched-out Card
Hanging decorations made from punched-out card; one is decorated with glitter plastic foil, the other with a hole pattern made with a Screw Punch. A leather cord decorated with wooden beads is attached to each hanging decoration. How to do it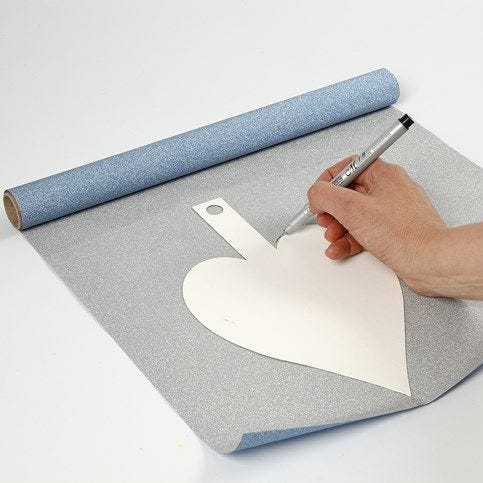 1.
A hanging decoration with glitter plastic foil: draw the outline of the hanging decoration onto the back of the glitter plastic foil and cut out.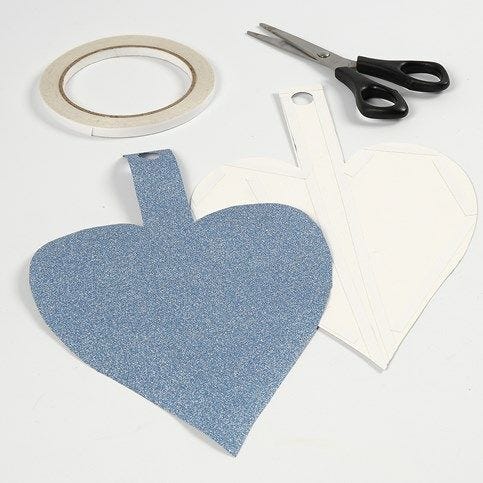 2.
Attach the glitter plastic foil onto the punched-out hanging decoration using double-sided tape. You may make a hole pattern using a Screw Punch. Attach a leather cord decorated with one or more wooden beads, according to your own taste, onto the finished hanging decoration.