Hanging Decorations made from patterned Felt
Hanging Decorations made from patterned Felt
These hearts are cut out from patterned felt, sewn together and filled with polyester stuffing. The heart is then decorated with sewn-on bells. A piece of leather cord is attached for hanging. How to do it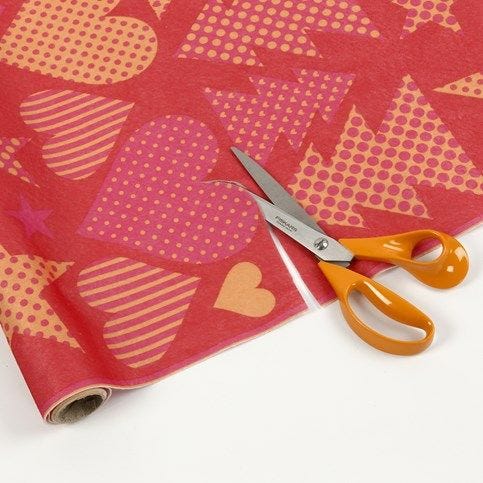 1.
Cut out the heart design in pairs from the felt.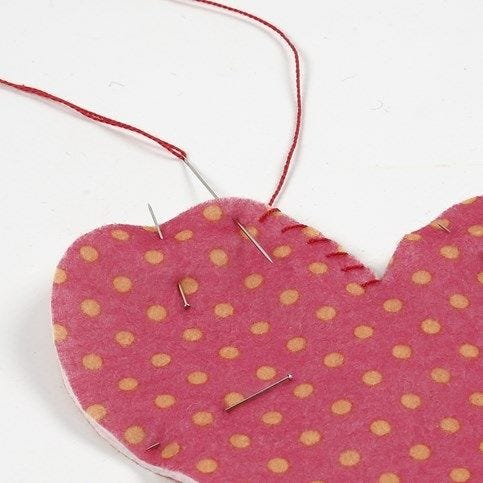 2.
Sew the heart together using mercerised cotton yarn. NB: Leave an opening for the stuffing.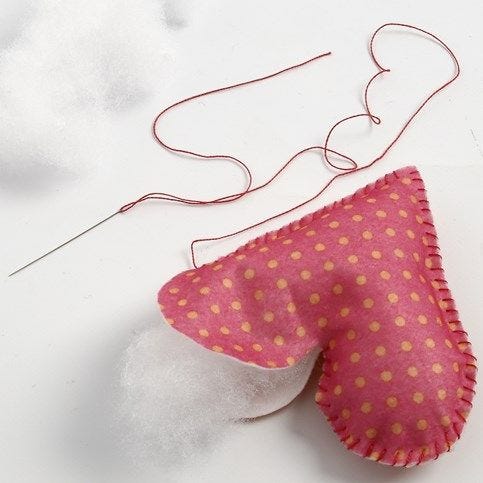 3.
Fill the heart with polyester stuffing and sew the opening together.