Hanging Decorations made from Layered Paper Stars on a Ribbon
This star hanging decoration is made by punching out several different sizes of paper stars using a layer-on-layer punch. The stars are then glued together.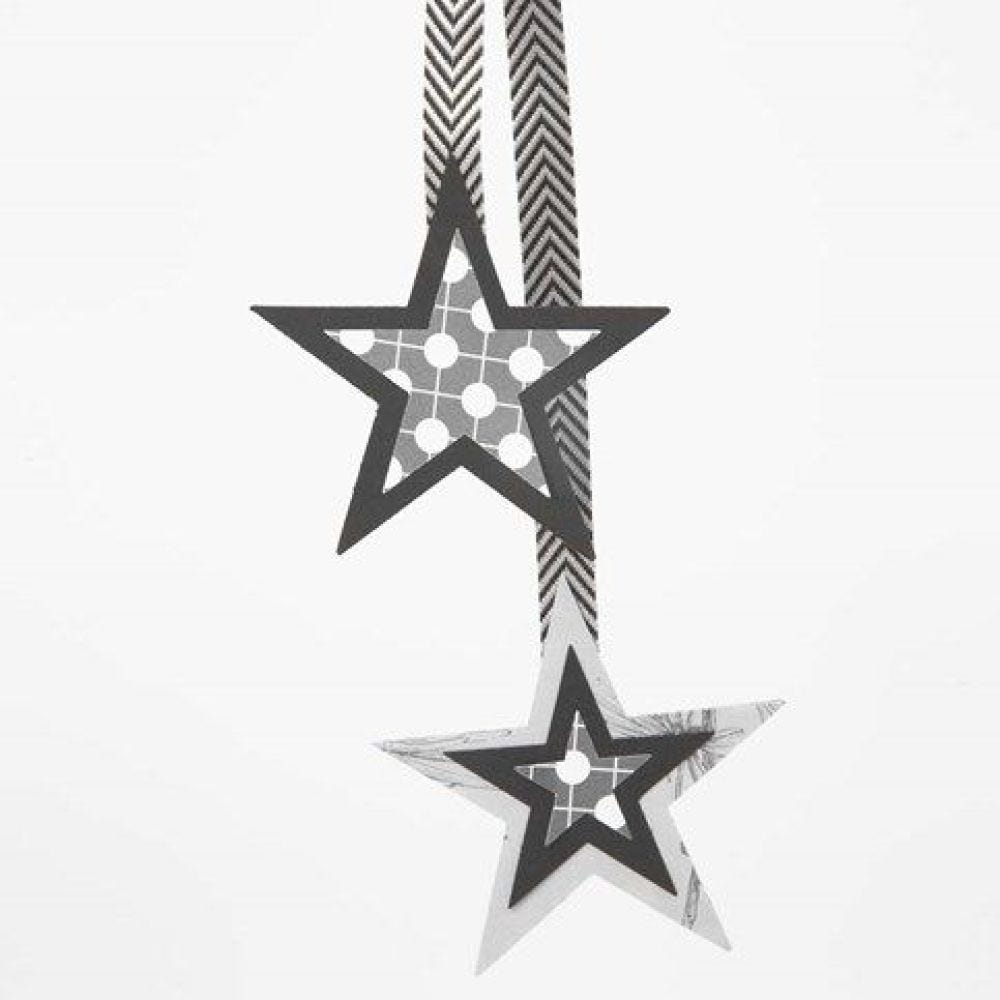 How to do it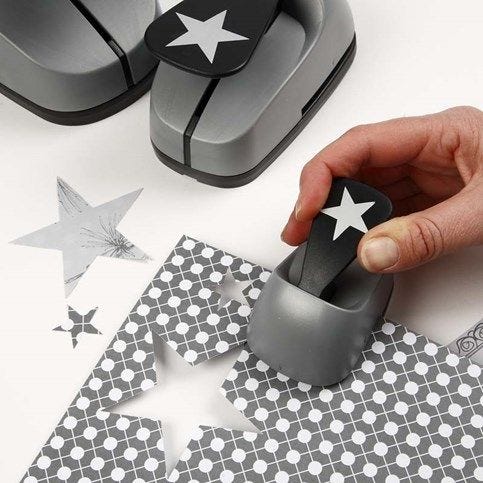 1.
Punch out four stars from the Vivi Gade Design paper in three different sizes.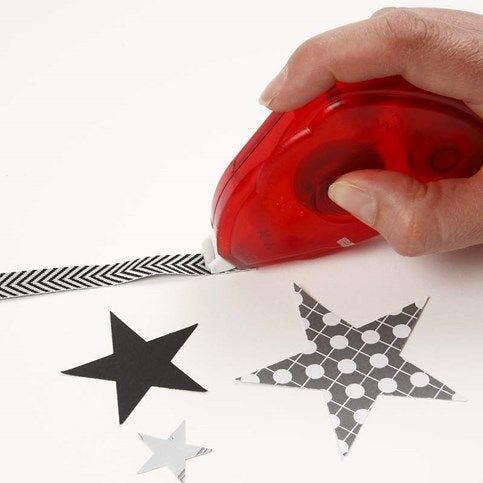 2.
Cut a 25cm long piece of decorative ribbon. Use an E-Z Runner to glue two large stars together around one end of the ribbon (i.e. with the ribbon between the two large stars). Attach a smaller star onto both sides of the large star and then the smallest star onto both sides of the middle star. Repeat this procedure at the other end of the ribbon.