Hanging Decorations made from Felt with a printed Pattern
Hanging Decorations made from Felt with a printed Pattern
Each hanging decoration is sewn together in pairs from cut-outs from patterned felt. All are stuffed with polyester stuffing and decorated with sewn-on sequins and rocaille seed beads. A piece of satin ribbon is attached for hanging.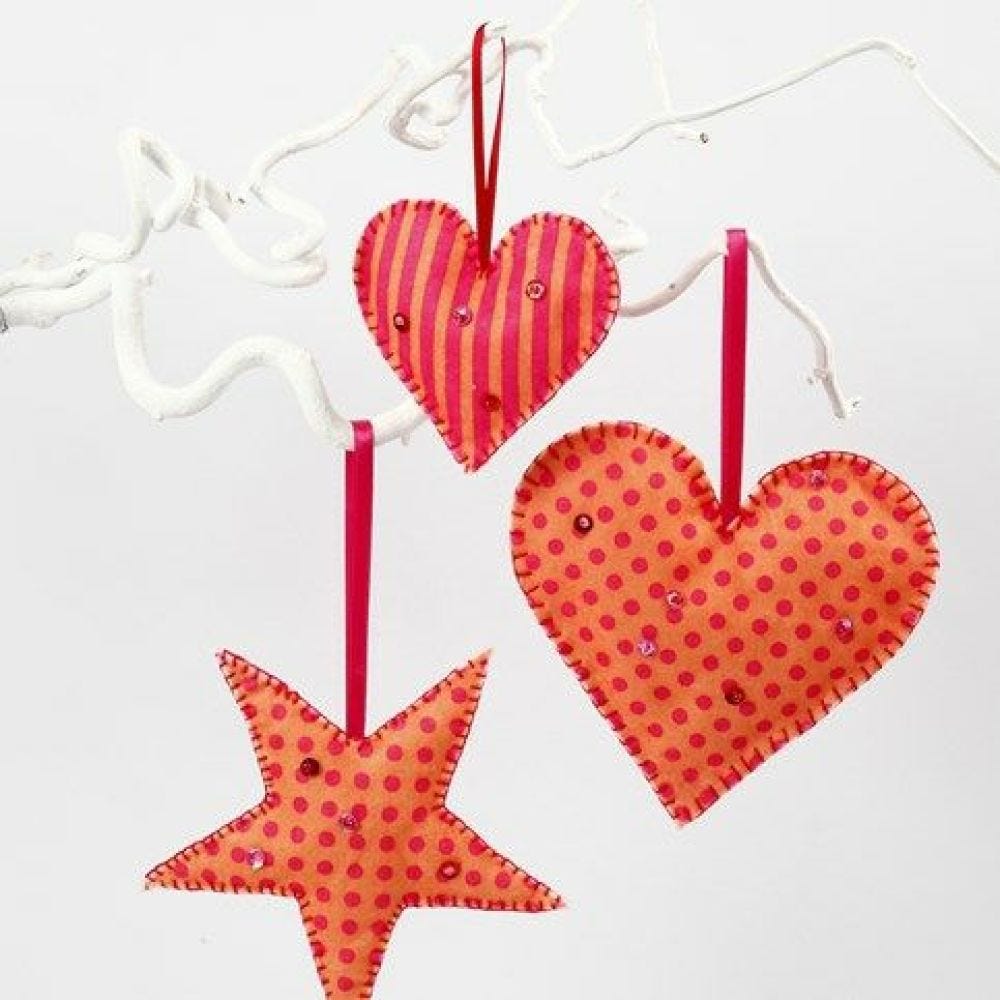 How to do it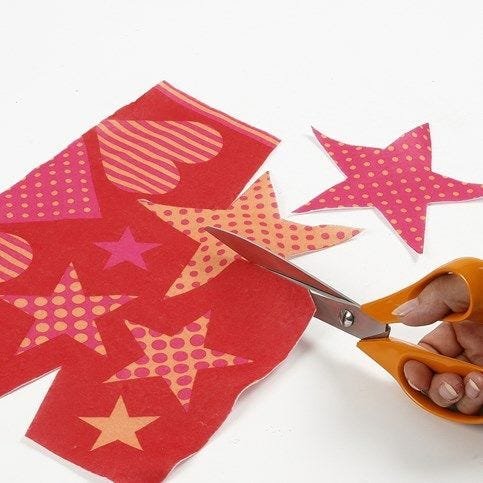 1.
Cut out the felt shapes in pairs.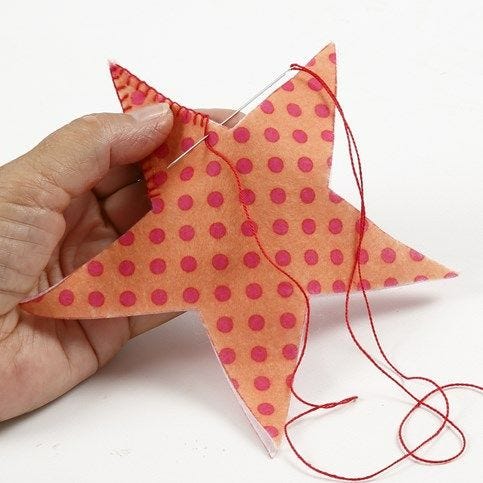 2.
Place the shapes innerside against innerside and sew them together with button hole stitches, leaving a small hole for the polyester wadding. Use mercerised cotton yarn.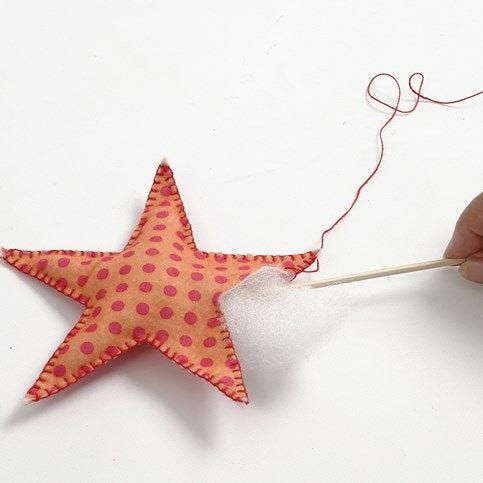 3.
Fill the shape with polyester stuffing and sew the hole together.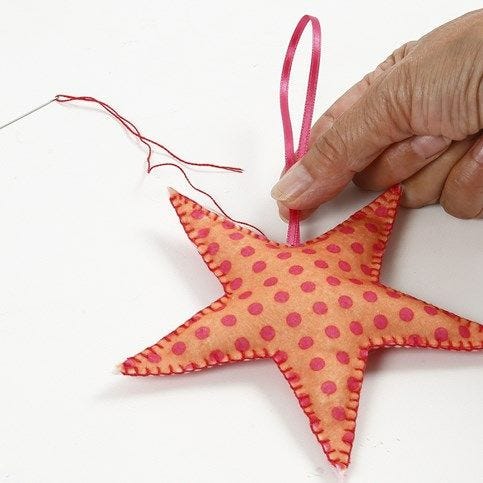 4.
Attach the satin ribbon for hanging with the last button hole stitch.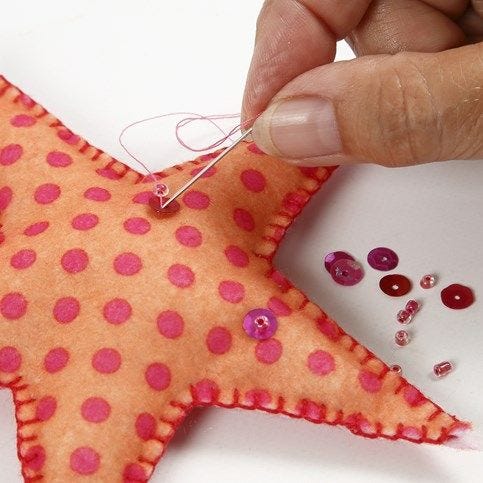 5.
Put a sequin and a rocaille seed bead onto a threaded needle and sew onto the hanging decoration. (You can choose the number and the position of the beads).
Copyright © 2013-present Magento, Inc. All rights reserved.