Hanging Decorations from Silk Clay
Hanging Decorations from Silk Clay
These decorations are made from rolled out Silk Clay cut out using the shape cutters. The edges are decorated with 3D Liner and the silver thread for hanging is easily threaded through the dry Silk Clay decoration using a needle. How to do it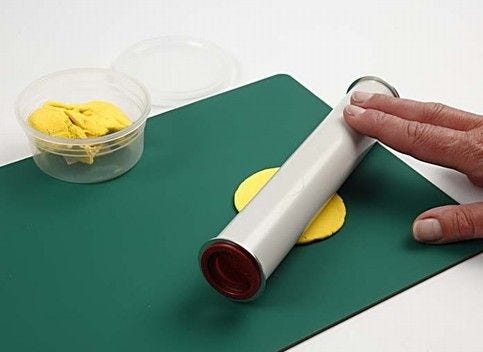 1.
Roll out the Silk Clay with the rolling pin.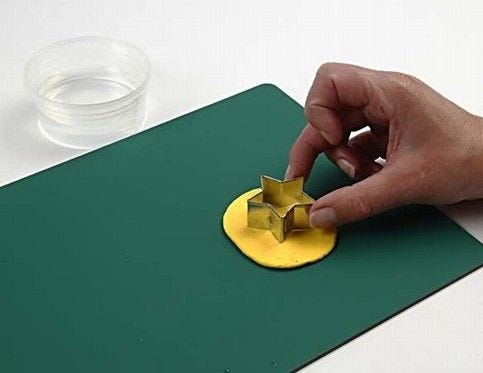 2.
Cut out the shape using the shape cutter. Dip the shape cutter in water to prevent it from sticking to the Silk Clay.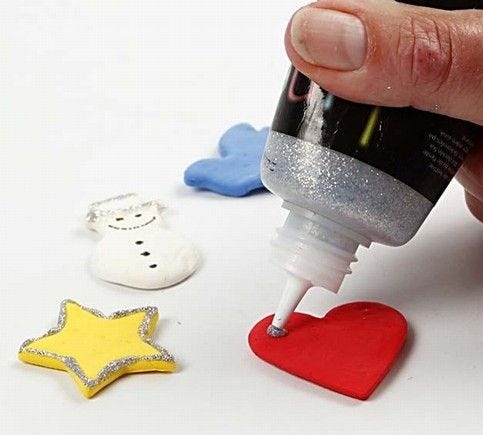 3.
When the shape is dry, decorate the edges etc. with 3D Liner.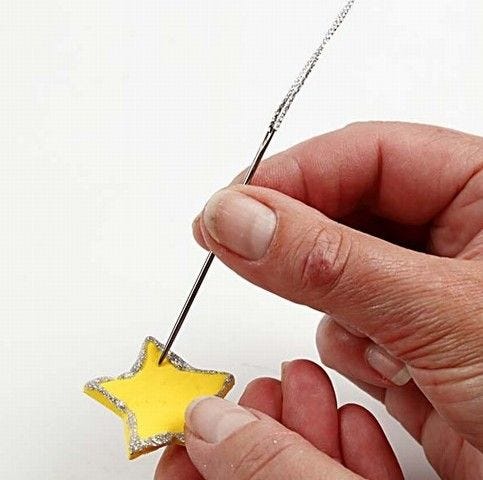 4.
When dry, insert the thread for hanging. Needle and thread are easily threaded through the Silk Clay.