Hanging Decorations from Construction Sticks decorated with Cotton Cord and punched-out Flowers
Hanging Decorations from Construction Sticks decorated with Cotton Cord and punched-out Flowers
Make these lovely hanging decorations with coloured-in summer flowers attached onto a cobweb made from construction sticks and cotton cord. How to do it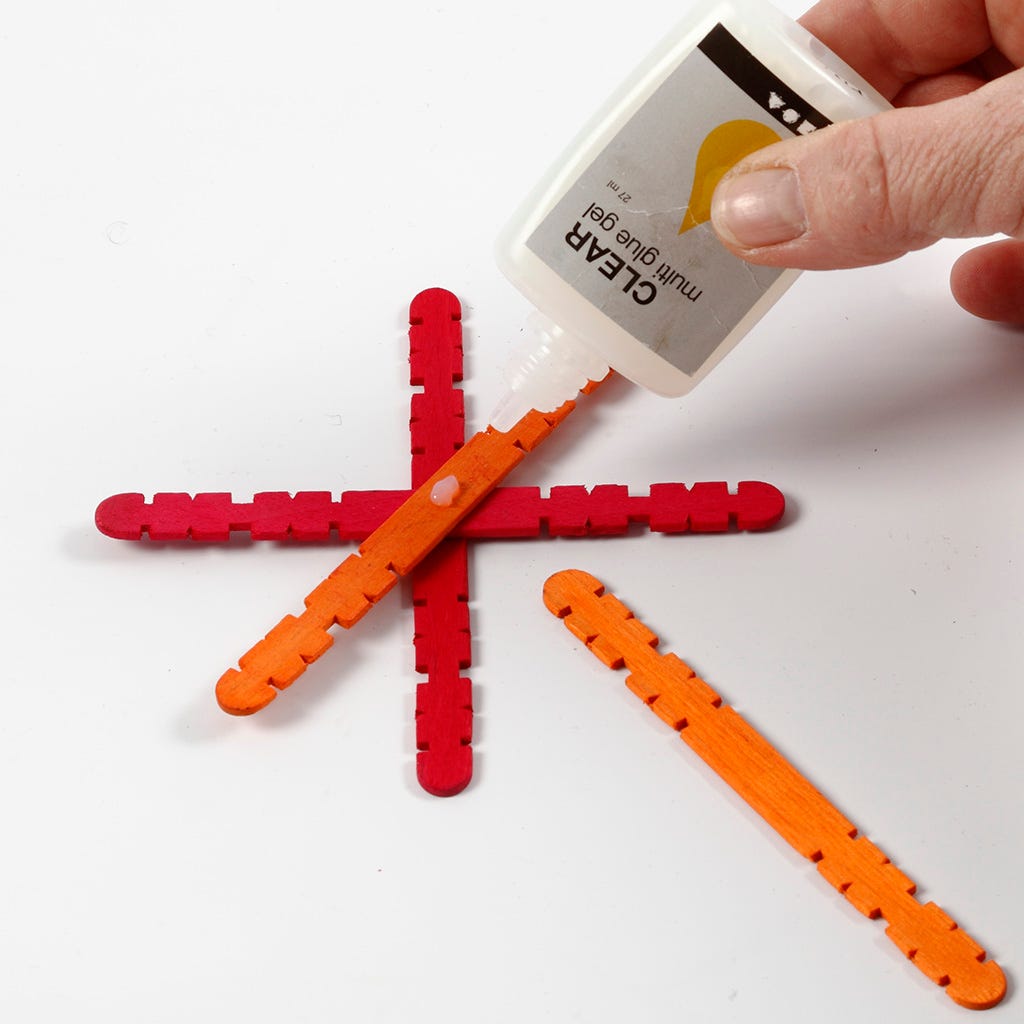 1
Glue together three or four coloured construction sticks in the middle with strong glue. Leave to dry.
2
Colour in the punched-out card flowers.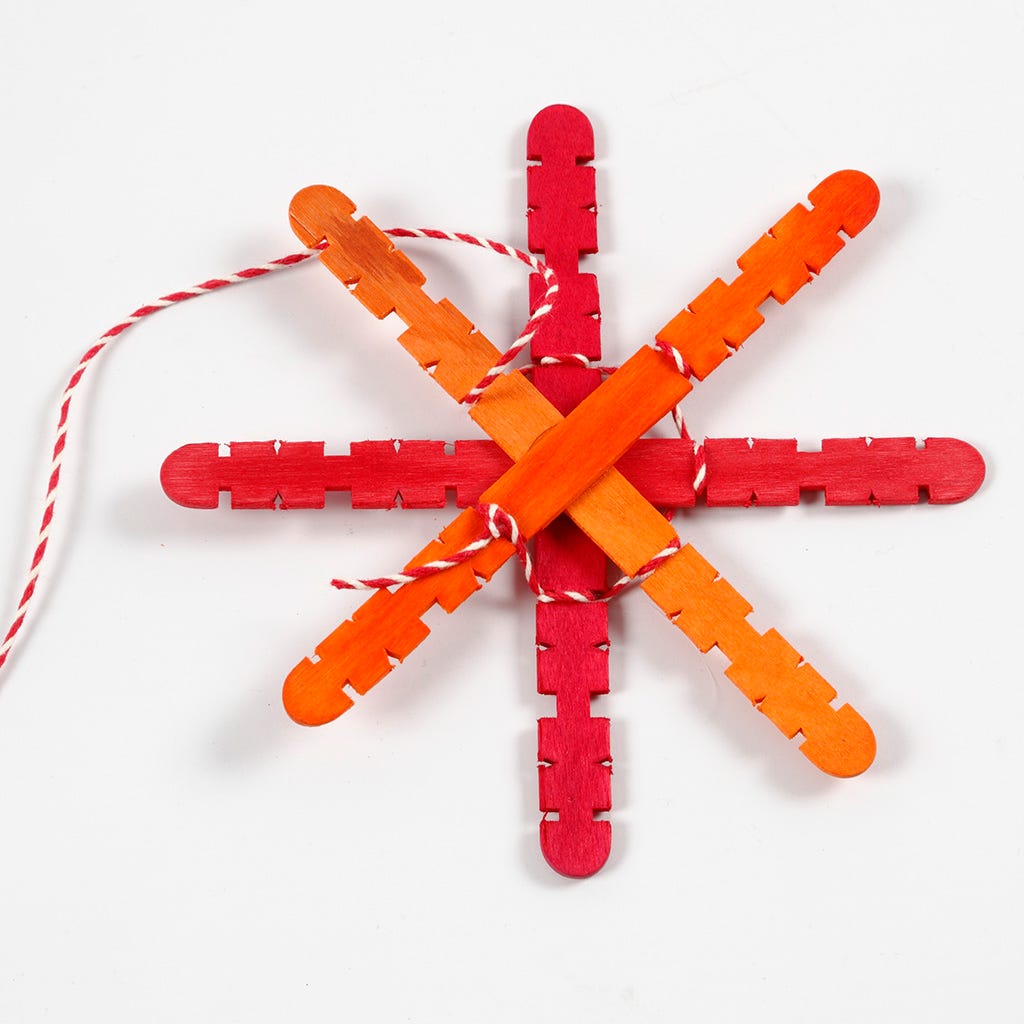 3
Tie one end of the cotton cord onto the inner notch on one of the sticks. Wrap the cord around a notch on the next stick. Continue around all the notches. Tie a knot around the last notch in the outer row. Use the rest of the cord for hanging.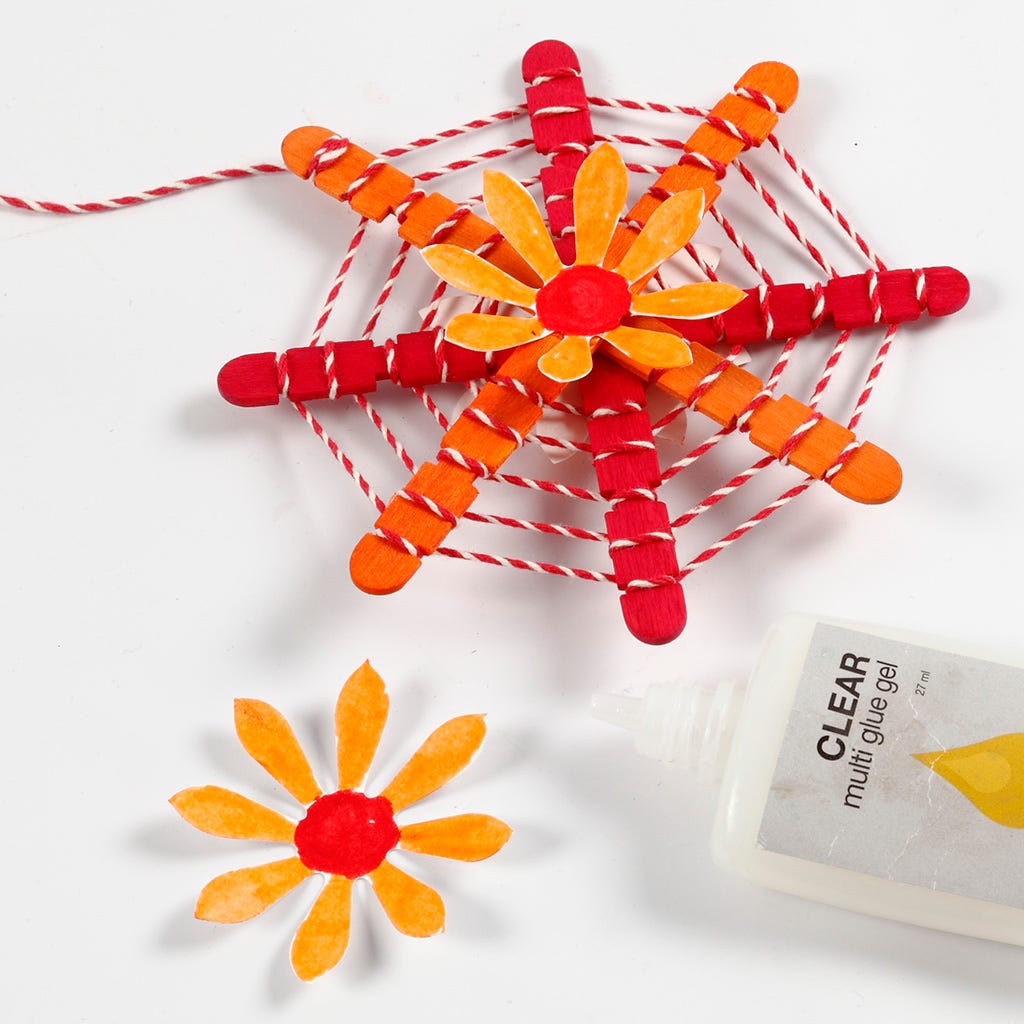 4
Decorate the hanging decoration with the flowers or other amusing small decorative items, like googly eyes or beads. Attach everything with a transparent glue.