Handmade Paper for Decoration
Handmade Paper for Decoration
These boxes are painted with Plus Color craft paint and covered with lovely handmade paper. The paper is glued on using VTR Adhesive. How to do it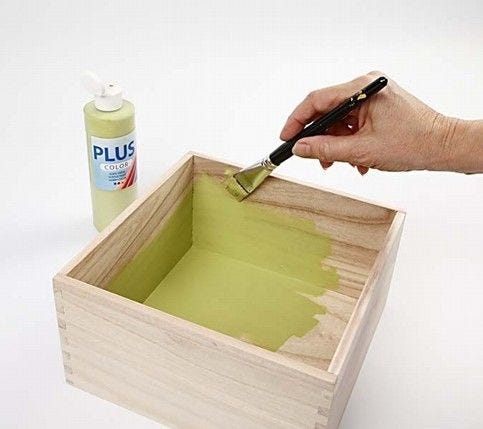 1
Paint the box with Plus Color craft paint. This will raise the wood slightly, so sand lightly and paint again to get the best result.
2
Cover the box with paper on areas which are not painted. Cut the paper 2mm less than the measurement as the glue makes the paper expand. Apply a light coating of glue to the box to seal the sureface and prevent it from sucking the glue from the paper.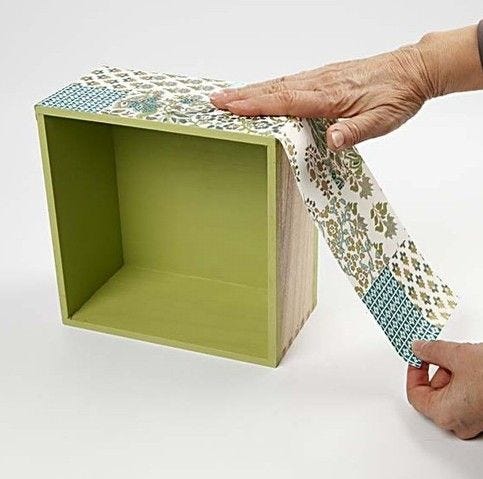 3
Measure the paper and cut it slightly smaller as the glue makes the paper expand. The first piece of paper should go around the corner, the next piece should go exactly to the corner. When cutting, you should try to make the pattern match.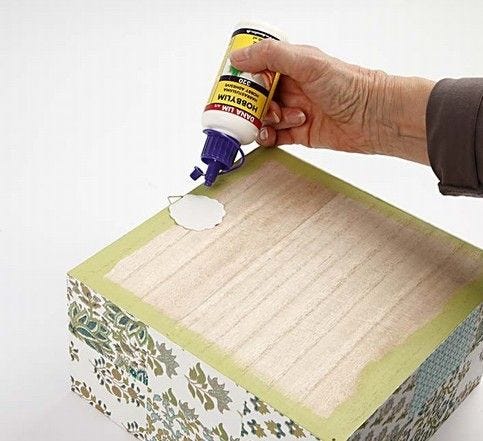 4
For light boxes, glue a Picture Hanger on the back. Otherwise drill them onto the wall.