All cool boys love horror, thrills, eeriness and blood! If you have the right materials, it is easy to make deadly wounds and cuts that look so real your mum will get a fright! If you don't like blood, but like creepy costumes, here is an easy idea for a skeleton costume. Add the finishing touches with your very own skull stick, which will make all the other boys green with envy. How to do it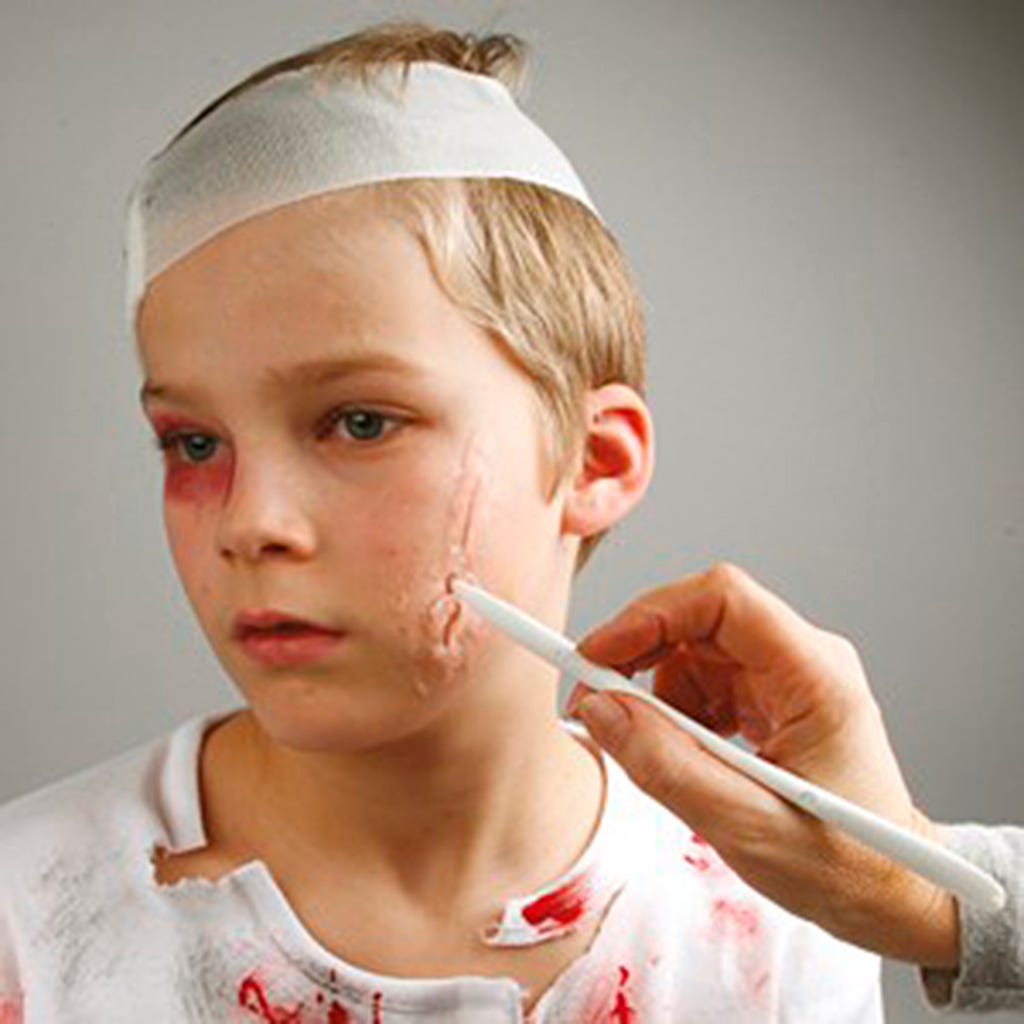 1
Bullet wounds and cuts. Shape a piece of wax and put it on the skin. Smooth it out with a spatula and dig a hole or make cuts.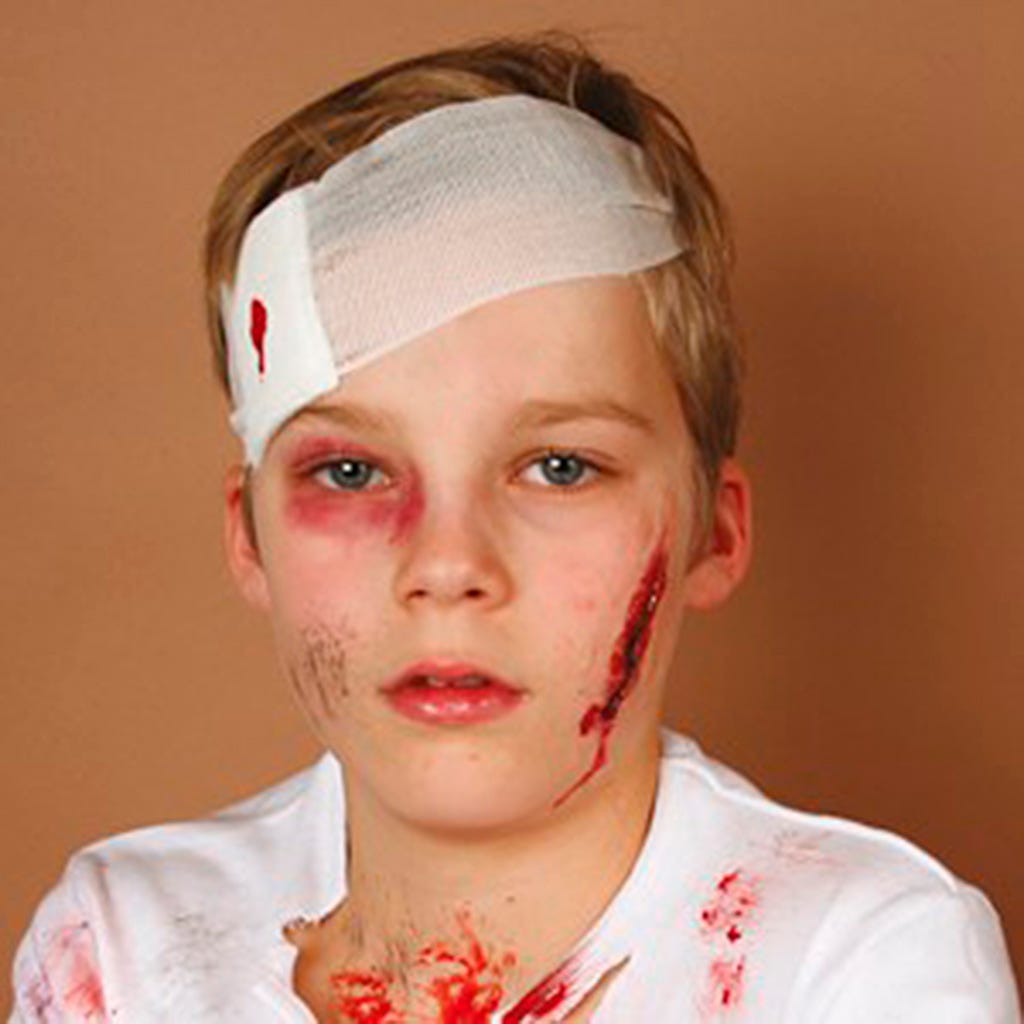 2
Colour the base with black and red. Pour the stage blood into the wound and let it run a little.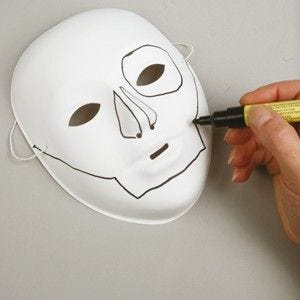 3
Use an Artline 70 permanent marker for drawing a skull on the face mask.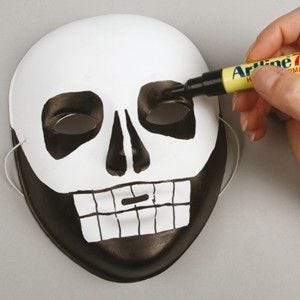 4
Use an Artline 70 permanent marker for filling in the outlined areas.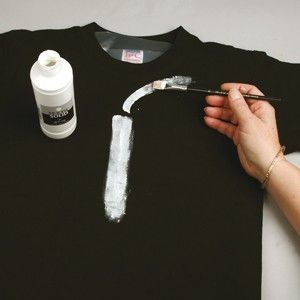 5
Paint a skeleton on a T-shirt. Use Textile Solid which is an opaque fabric paint.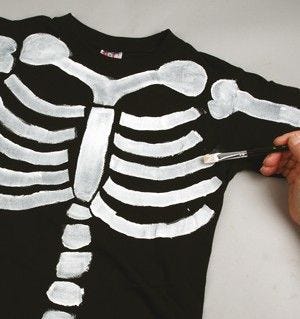 6
Finish the design and fix with an iron, placing baking paper between the iron and the T-Shirt.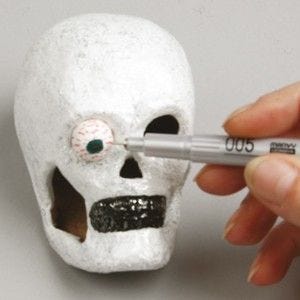 7
Paint the papier-mâché skull with a base colour. Draw eyes on compressed cotton balls and put them in the skull's eye sockets.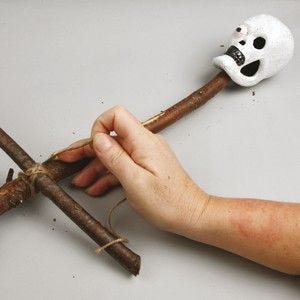 8
Glue the skull onto a stick and tie on a smaller horizontal stick.