Halloween Lanterns decorated with Foam Clay Shapes
Halloween Lanterns decorated with Foam Clay Shapes
These lanterns are each decorated with a Foam Clay shape, which is pushed onto the glass lantern. Each shape is made free-hand and is inspired by Halloween.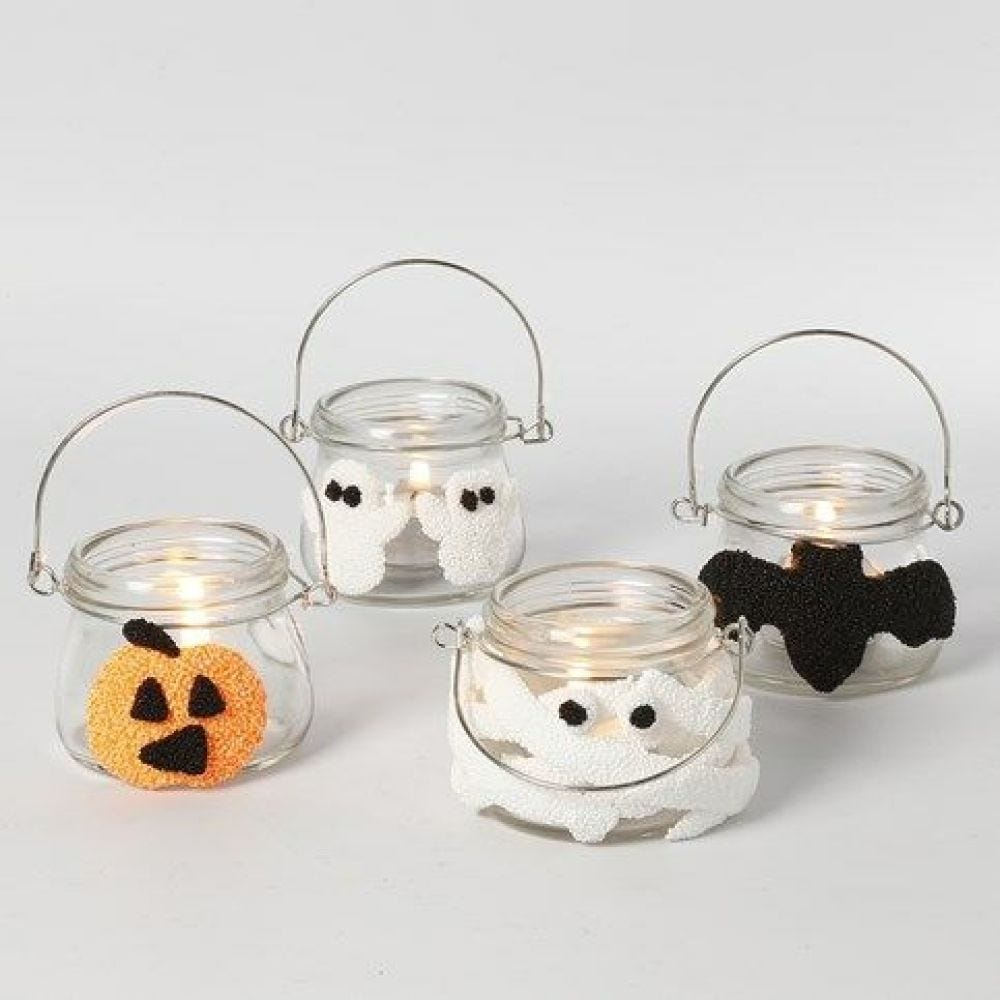 How to do it
1.
Make a Foam Clay shape free-hand (here a mummy with loose bandages) and immediately push it onto the lantern. NB: Glue is not necessary.
Copyright © 2013-present Magento, Inc. All rights reserved.