Halloween Figures made from Silk Clay on Clothes Pegs
Halloween Figures made from Silk Clay on Clothes Pegs
These three Halloween figures (a ghost, a pumpkin man and a mummy) are made from a clothes peg clad with rolled-out Silk Clay. How to do it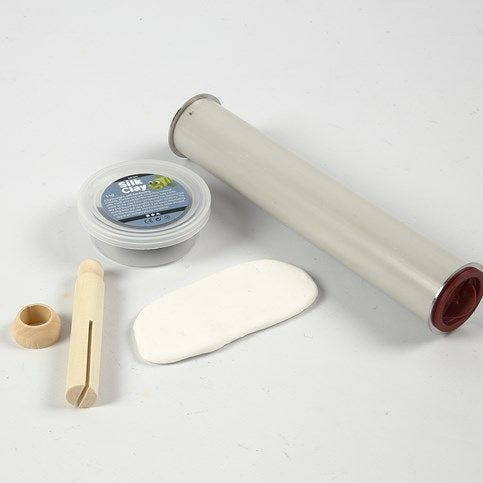 1.
Roll Silk Clay flat with a rolling pin. Wrap the rolled-out piece of Silk Clay around the clothes peg and make details from small pieces of Silk Clay, which are pushed onto the figure. Leave to dry.
Copyright © 2013-present Magento, Inc. All rights reserved.