The beautiful hair accessory is made of shapes cut out from sleeping mat which have been painted with Plus Color Craft Paint and attached to hair bands. How to do it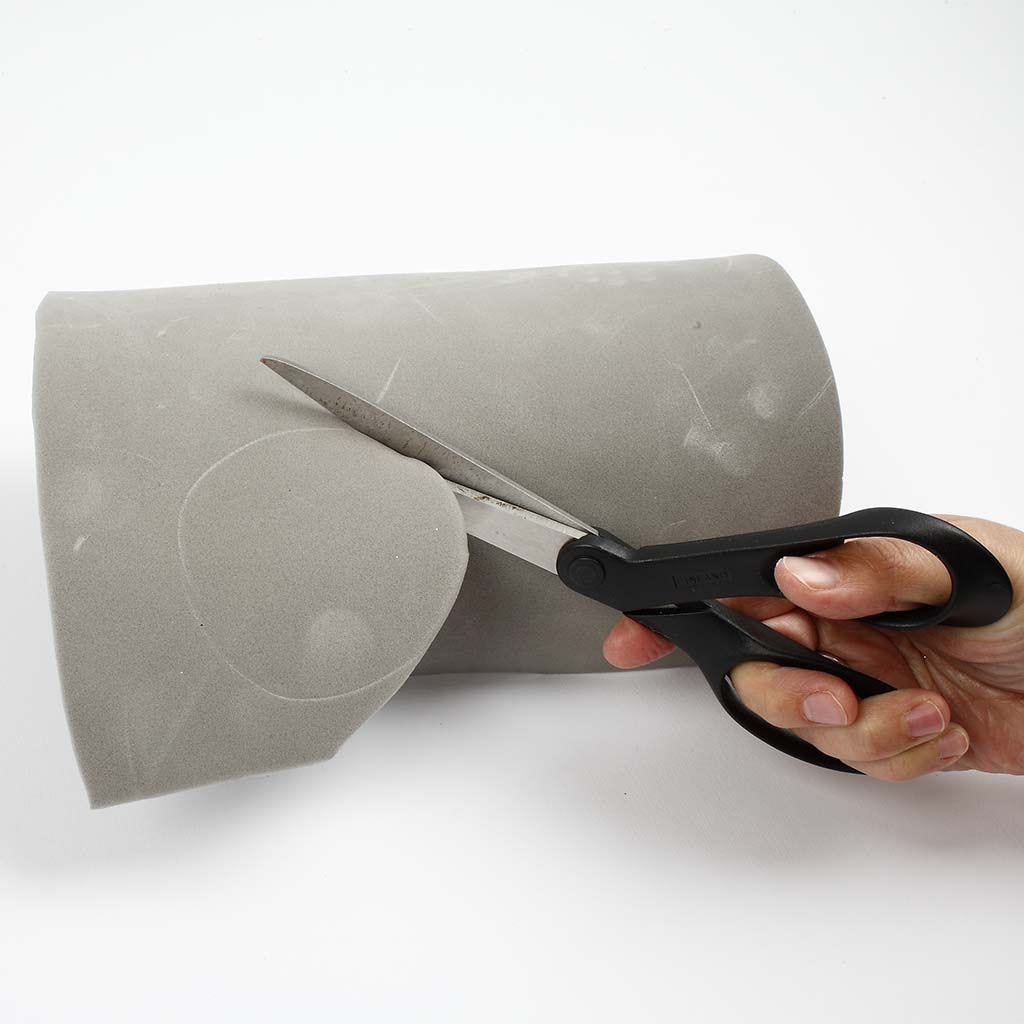 1.
Cut out shapes from sleeping mat material.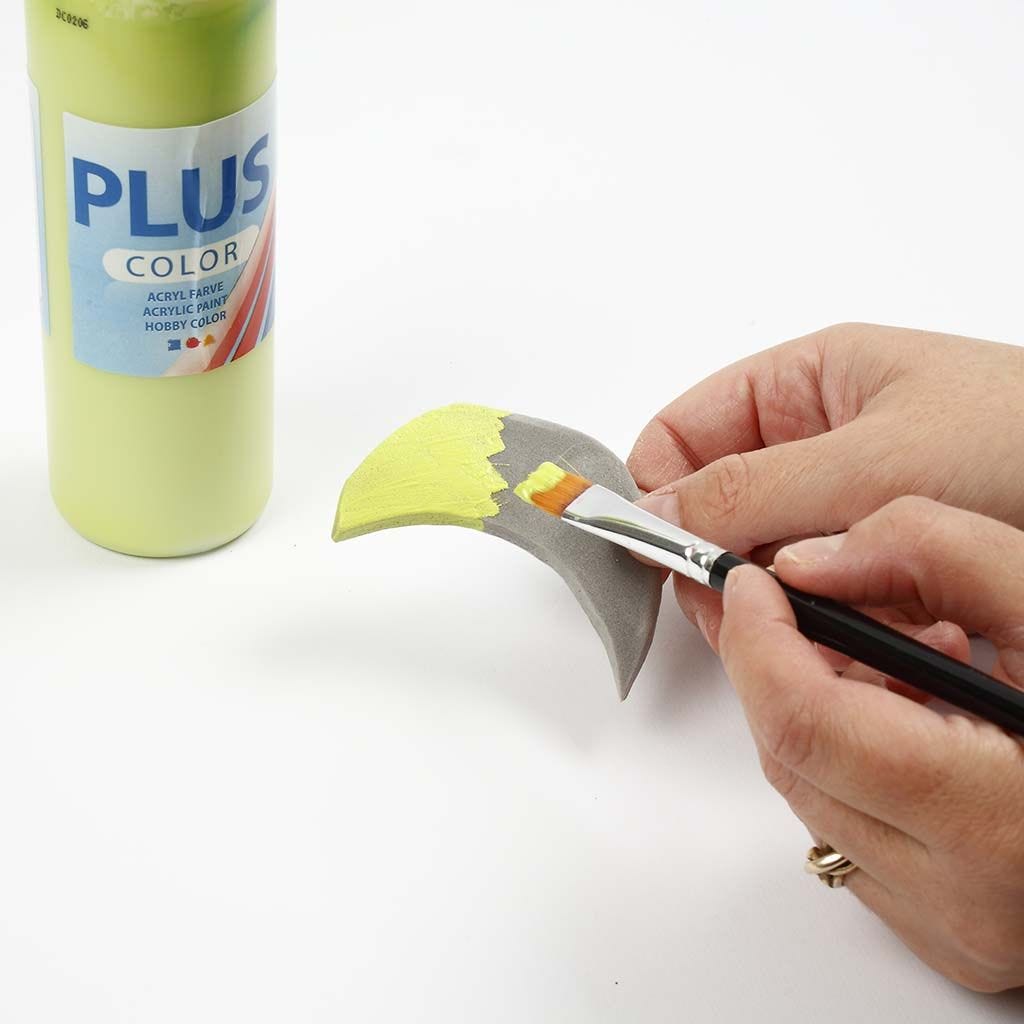 2.
Paint the shapes with Plus Color Craft Paint.
3.
Glue the shapes together with hobby glue. (You may use a glue gun for the eye lashes).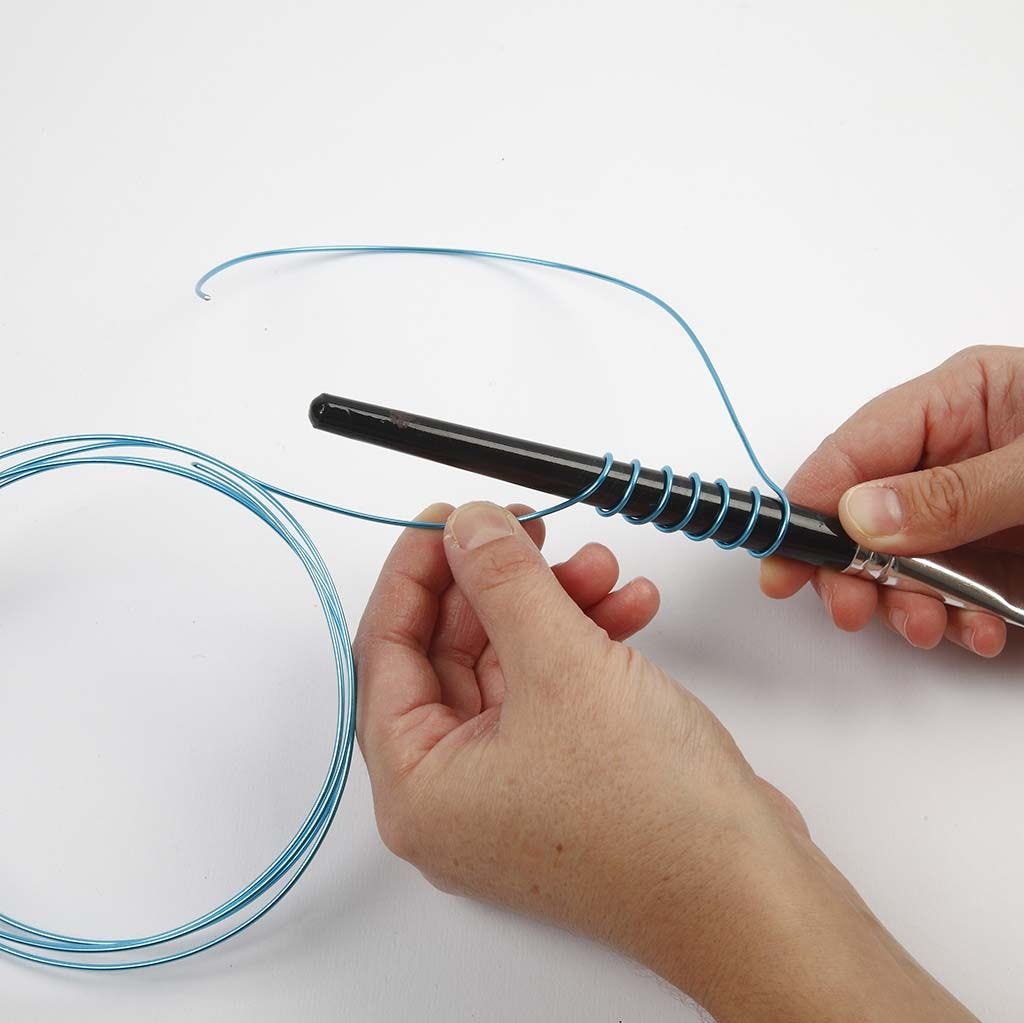 4.
Make a coil from bonsai wire wound around a flower stick or a different round object.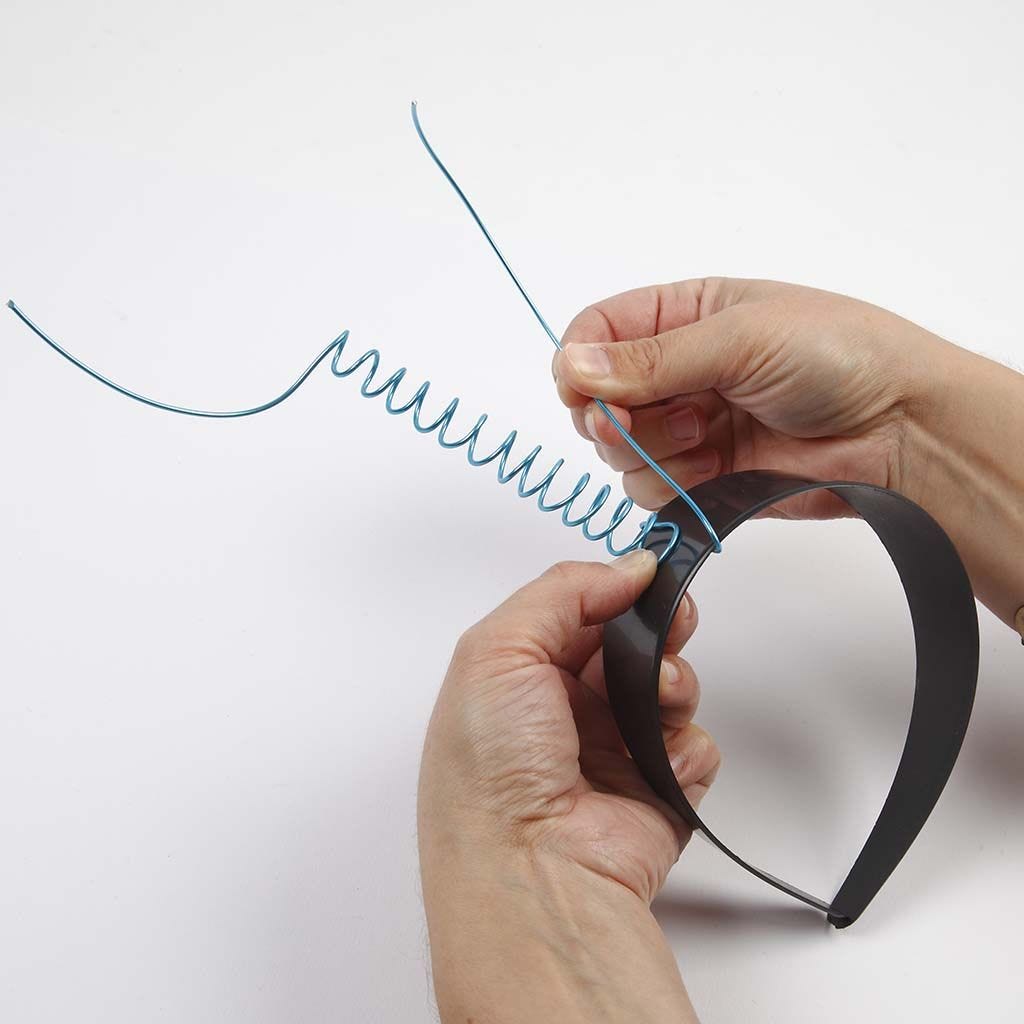 5.
Wrap one end around the hair band.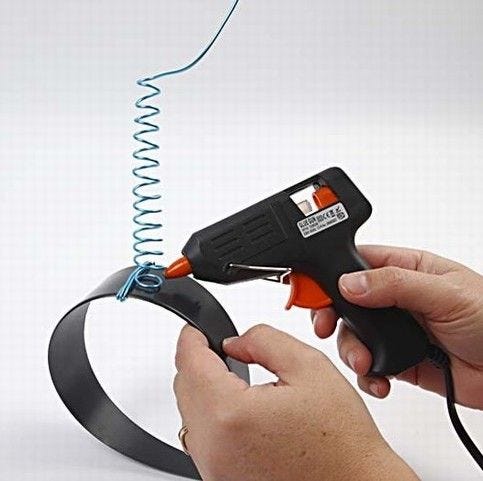 6.
Glue the bonsai wire in place using a glue gun.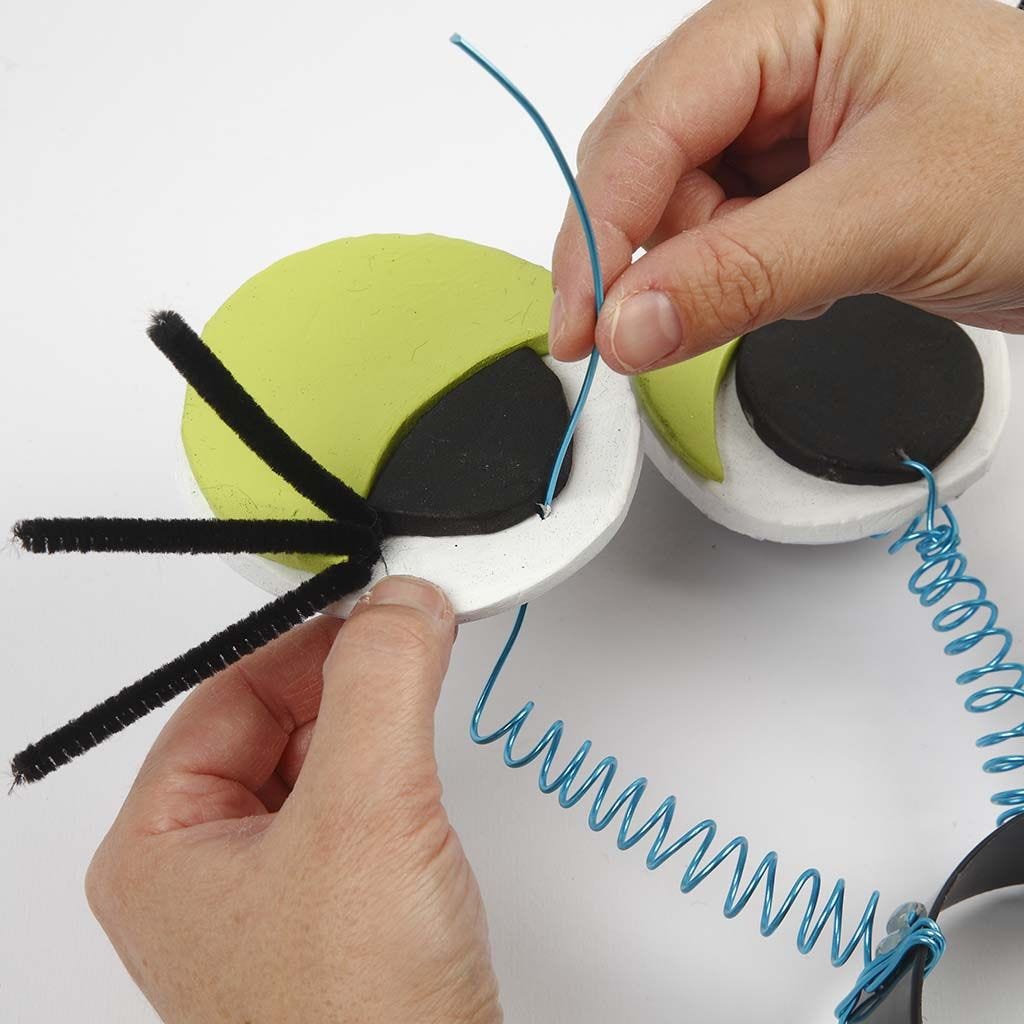 7.
Pull the shape onto the other end of the bonsai wire.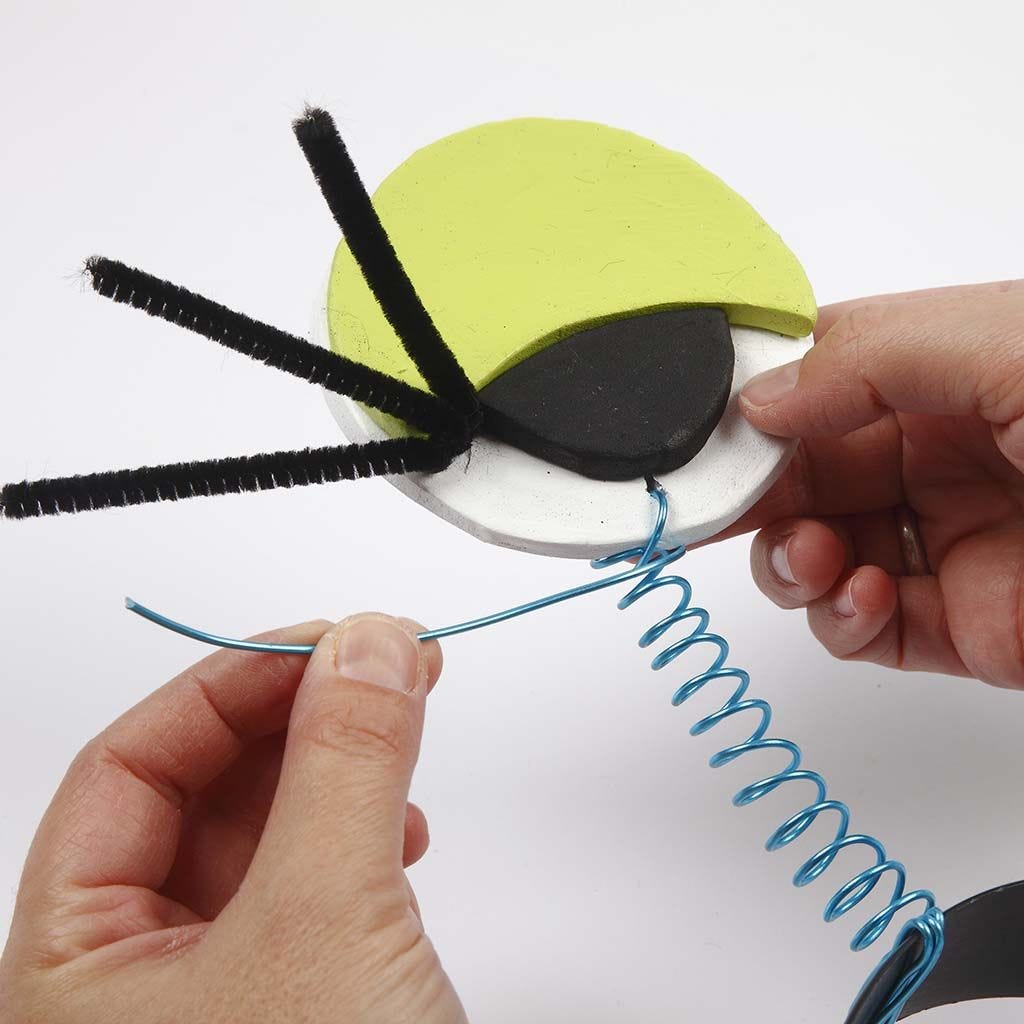 8.
Wrap the bonsai wire around.