How to do it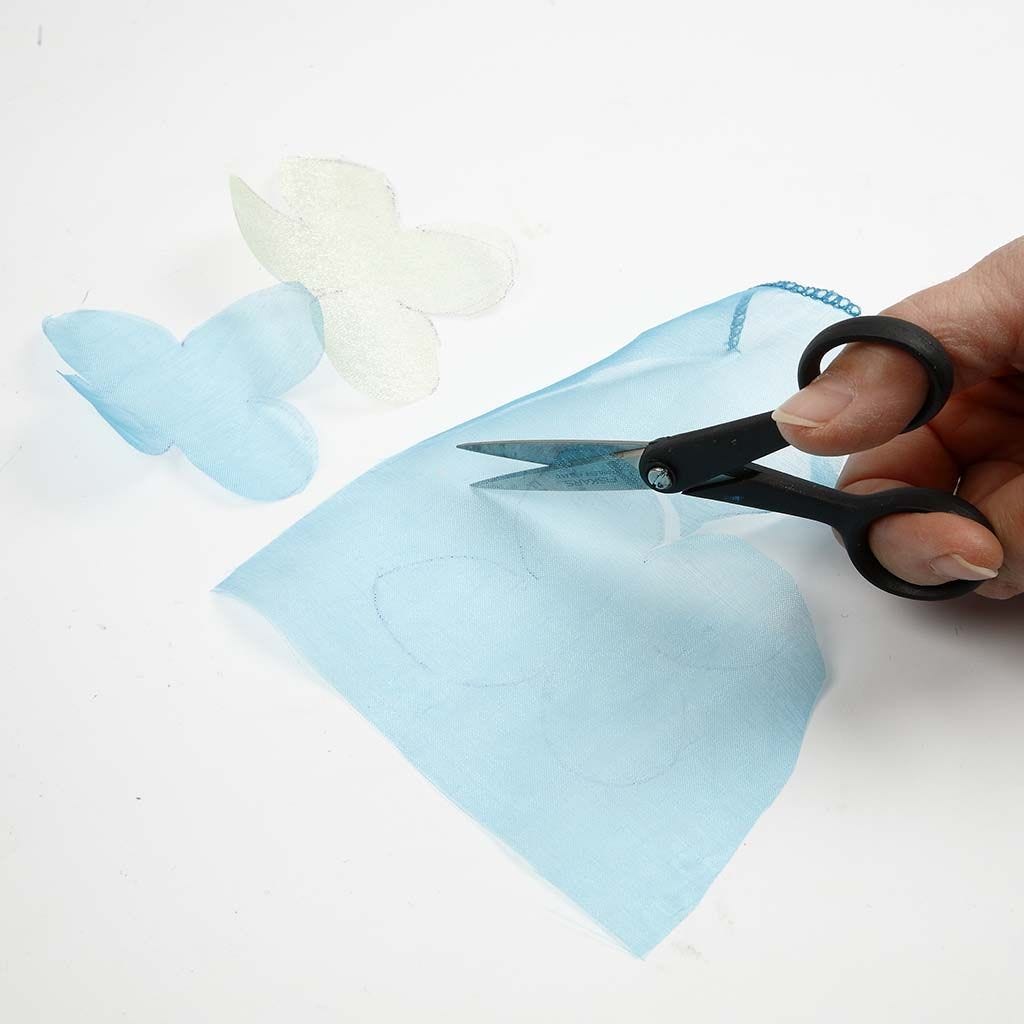 1
Cut some long thin strips of organza to cover the hair band. Also, cut out four or five flowers.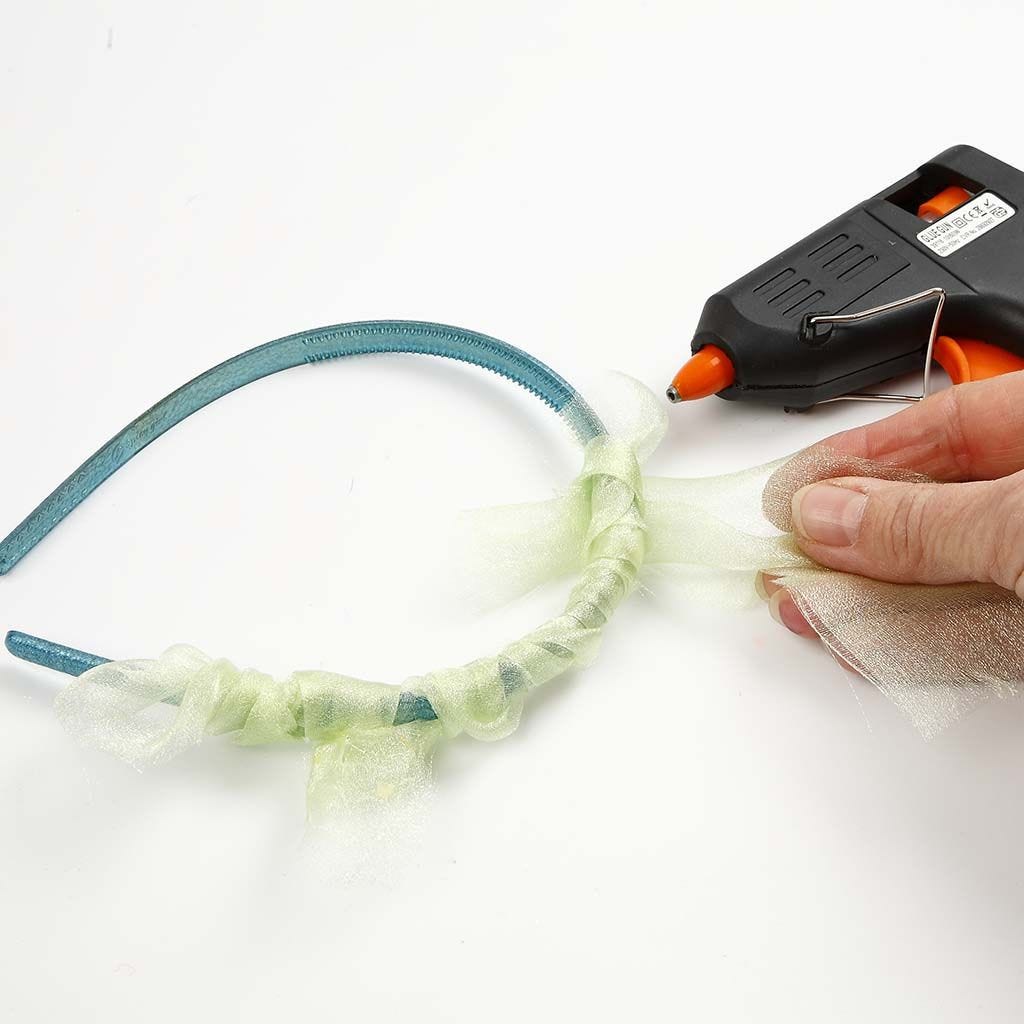 2
Twist the long strips around the hair band. Attach the organza with the glue gun.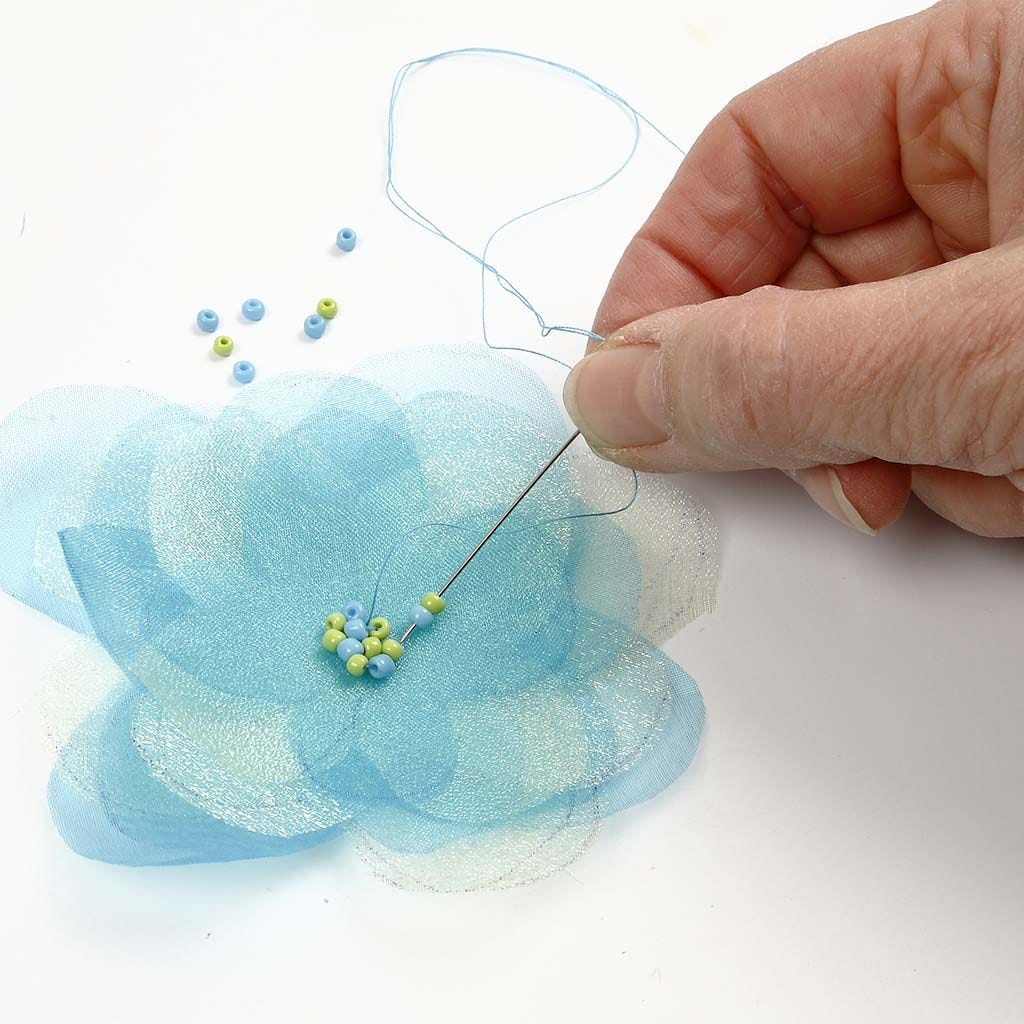 3
Stagger the cut-out flowers and sew them together in the middle. Decorate with sewn-on beads.
4
Glue the flower onto the hair band with a glue gun.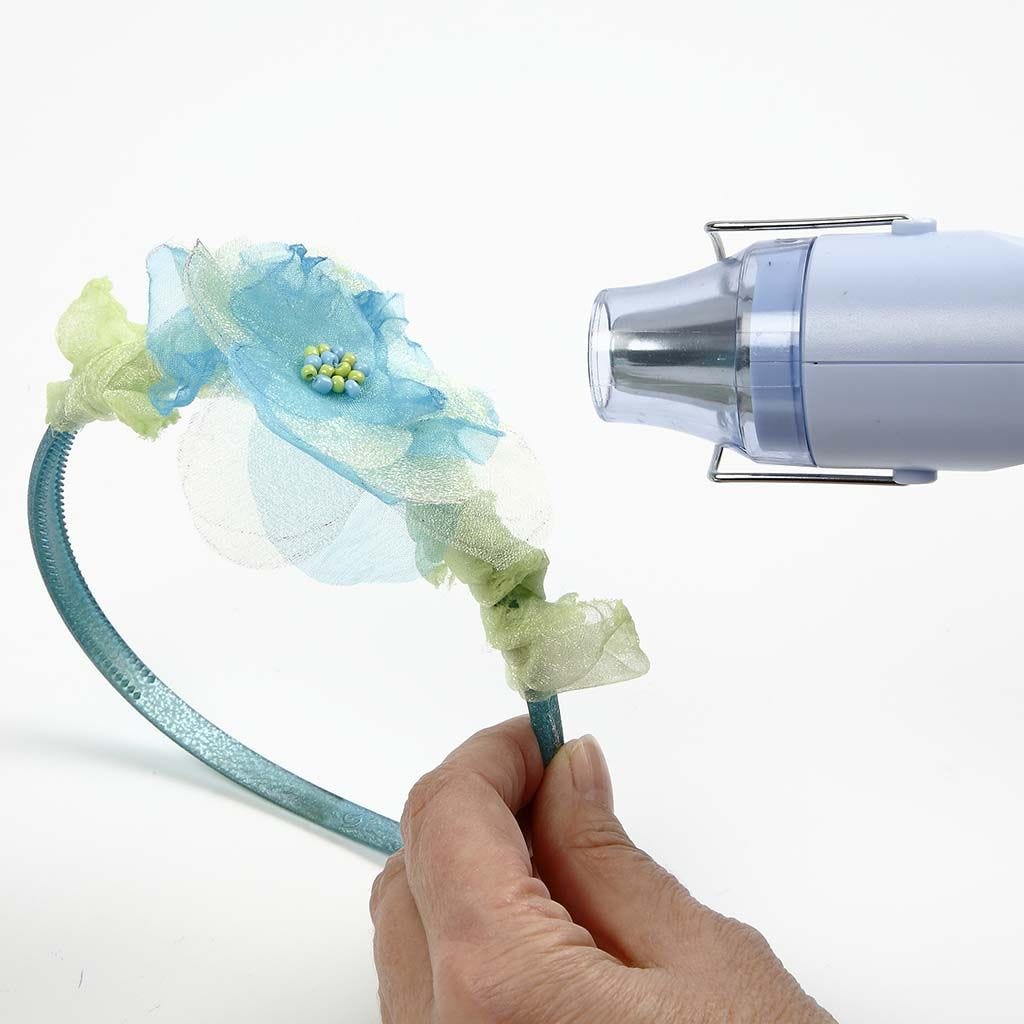 5
Finally heat with a heat gun. The organza will shrink so be careful and only do a small area at a time. Heat all the way around the flower.
Copyright © 2013-present Magento, Inc. All rights reserved.