Grey Pixies made from Self-hardening Clay
Grey Pixies made from Self-hardening Clay
Amusing grey pixies made from self-hardening clay. The pattern in the beard is made with a modelling tool. Displayed in a glass ornament with a little artificial snow at the bottom. How to do it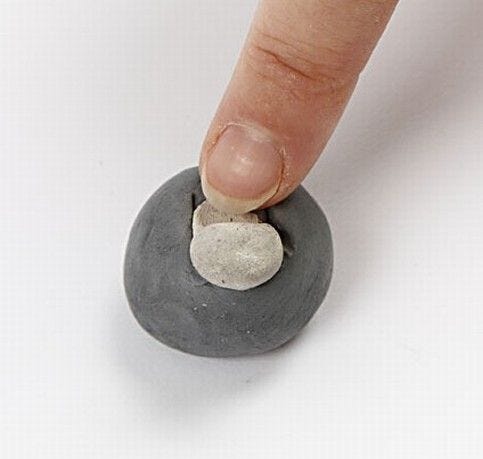 1
For the body roll a large ball of black clay and a small ball of white clay. Press the white ball into the black.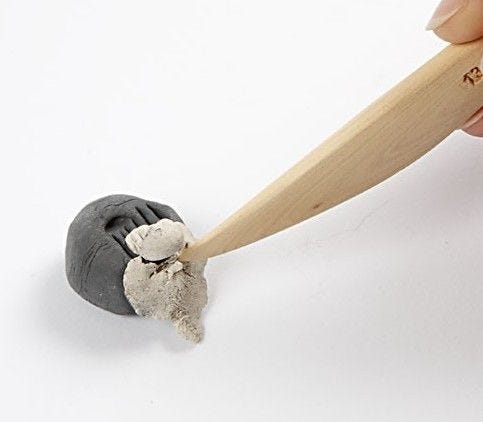 2
Press a small lump of white clay flat and press it onto the body.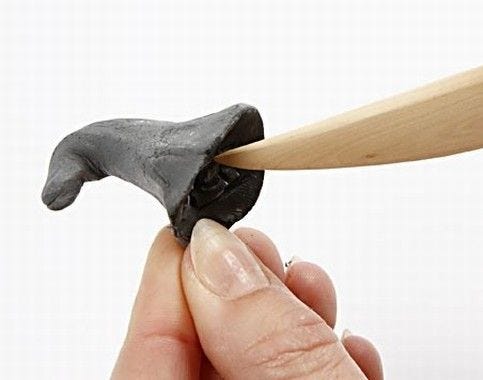 3
Make a pointy hat from black clay and scratch the inside with a modelling tool.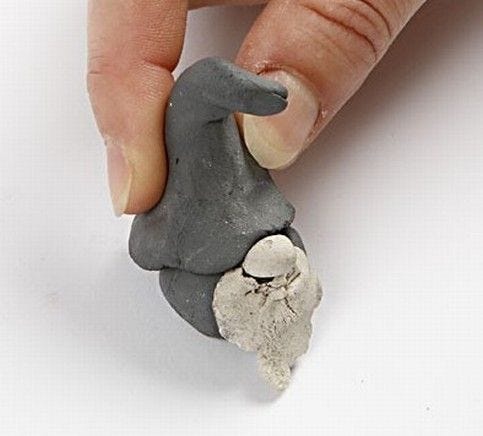 4
Press the hat down onto the body.