Greeting Cards with laced Card Designs
Greeting Cards with laced Card Designs
A greeting card decorated with card lace pattern and French card.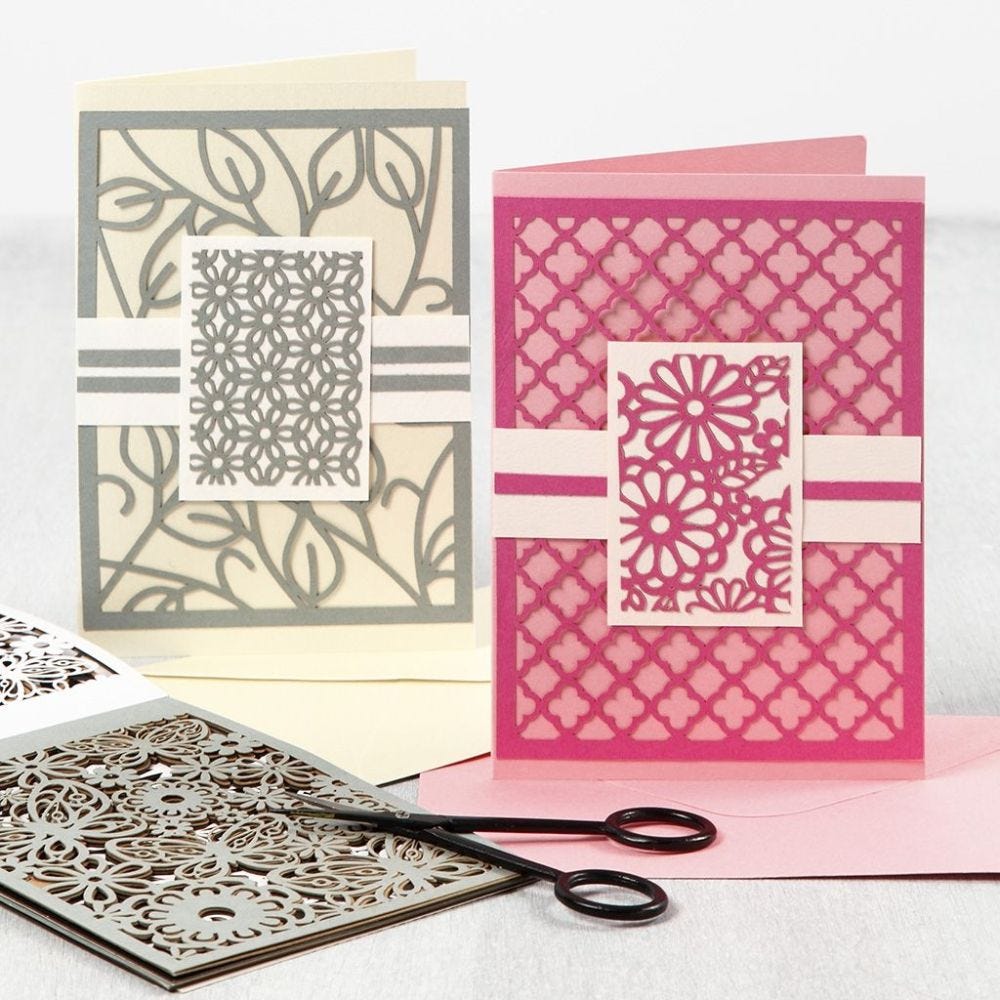 How to do it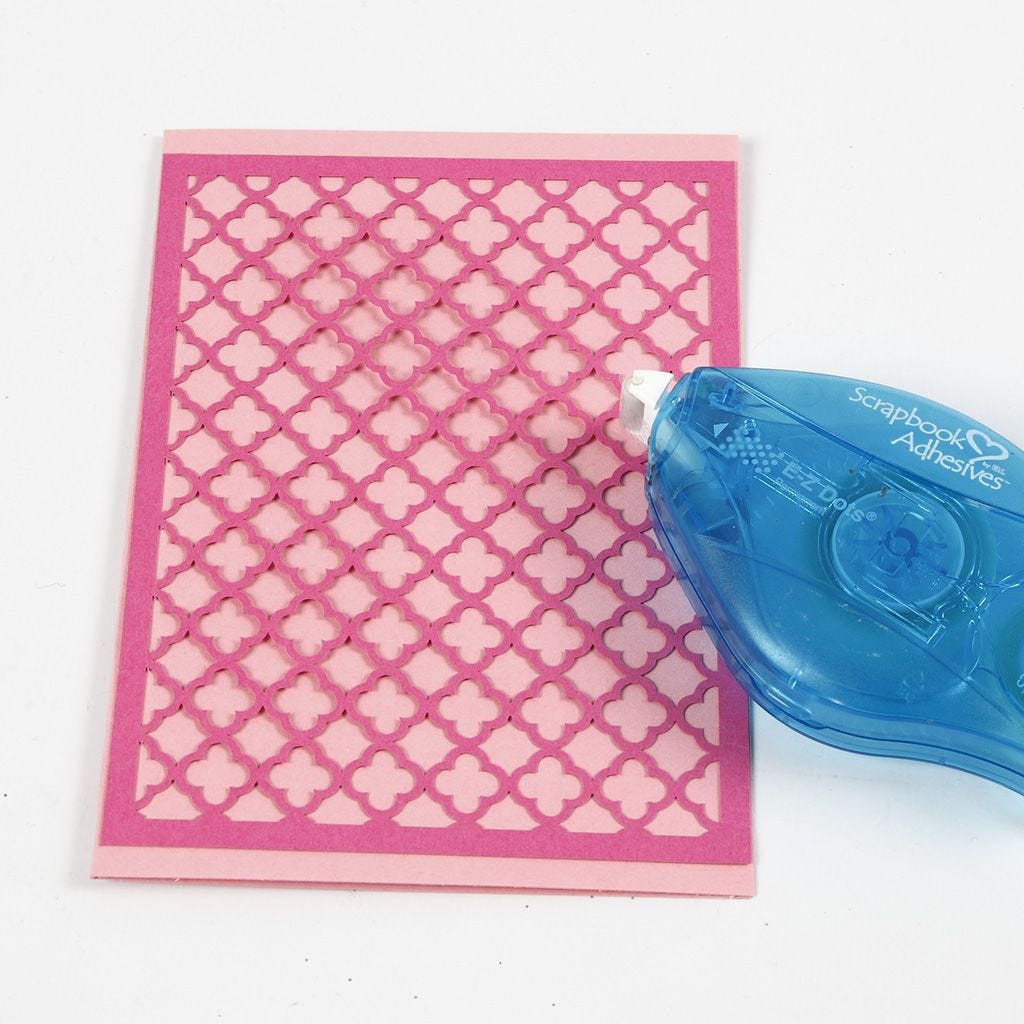 1
Cut out a page from the booklet containing sheets of laced card designs and attach it to the front of the greeting card with EZ runner.
2
Cut pieces of card for the greeting card. Make the long strip the same width as the greeting card.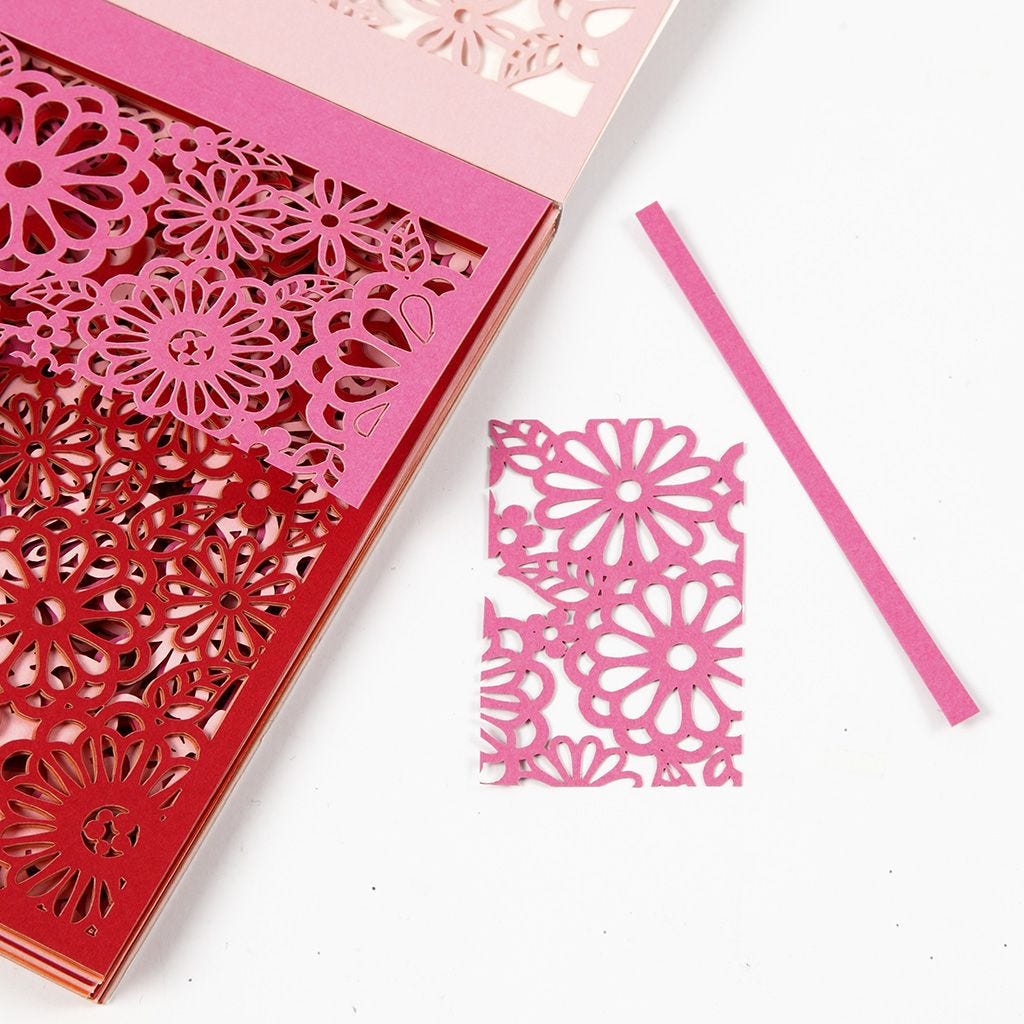 3
Cut out a piece of laced card and a strip of plain card.
4
Assemble the parts and attach them onto the front of the greeting card. Apply glue dots onto the back of the laced card and not onto the actual greeting card.