Greeting Cards with dried Flower Designs and a Deco Foil Frame
Greeting Cards with dried Flower Designs and a Deco Foil Frame
Make your own greeting cards from dried flowers framed in a deco foil frame. Draw your own designs and finish them with dried and pressed flowers in beautiful colours.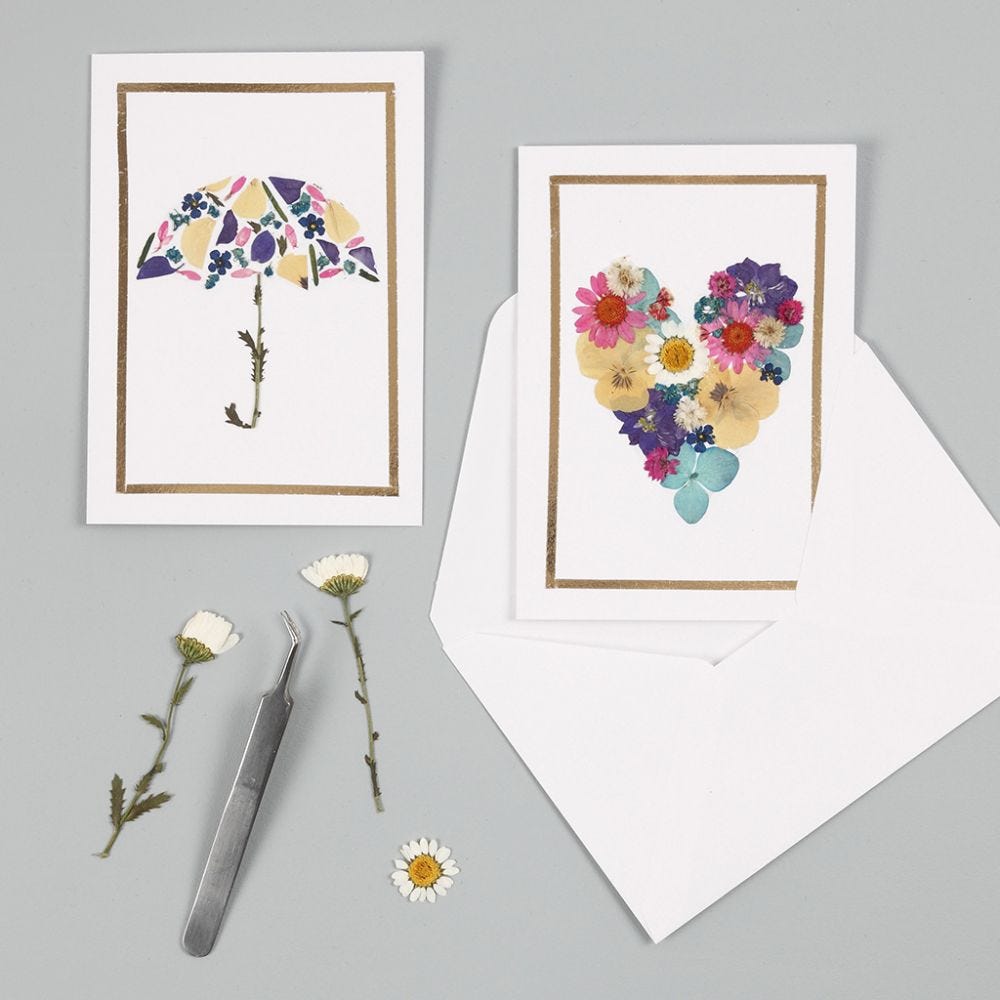 How to do it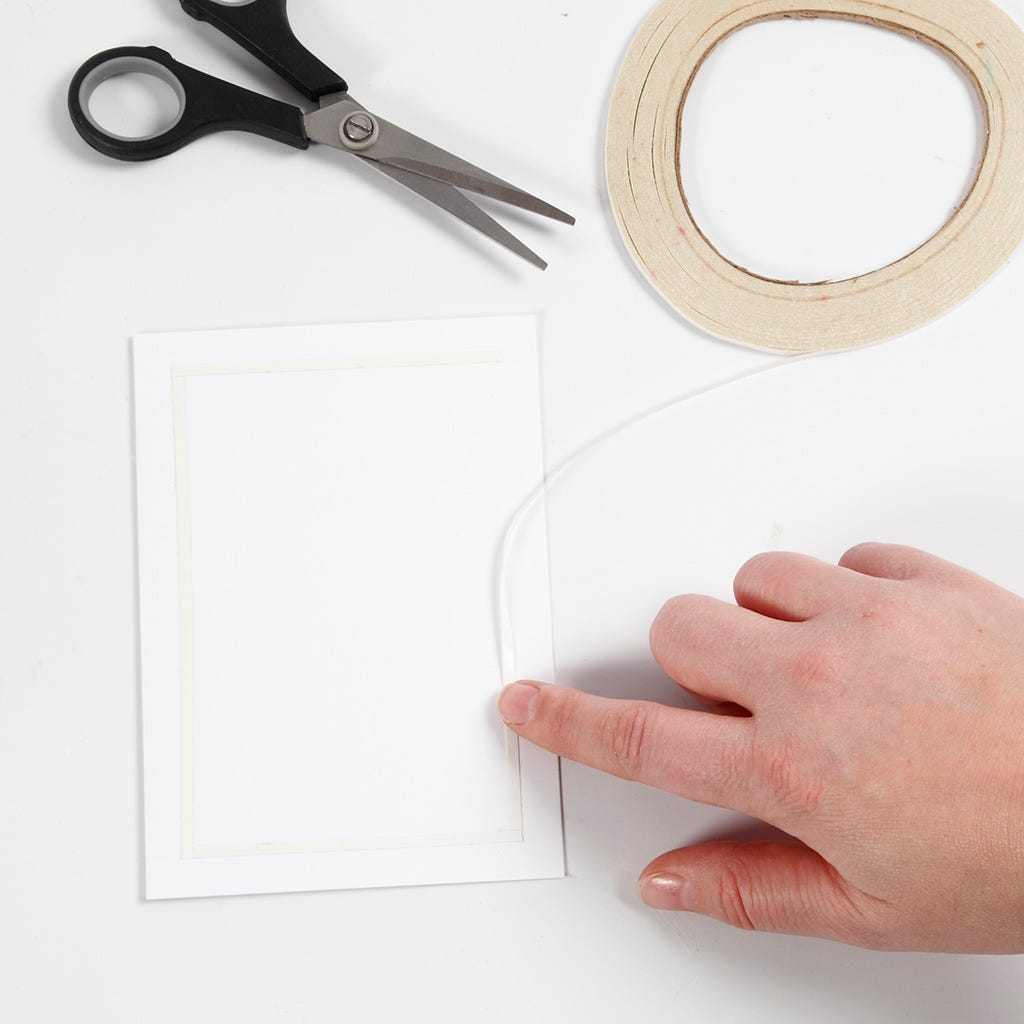 1
Make a frame on the greeting card by attaching a double-sided adhesive tape frame 1 cm from the edge of the greeting card.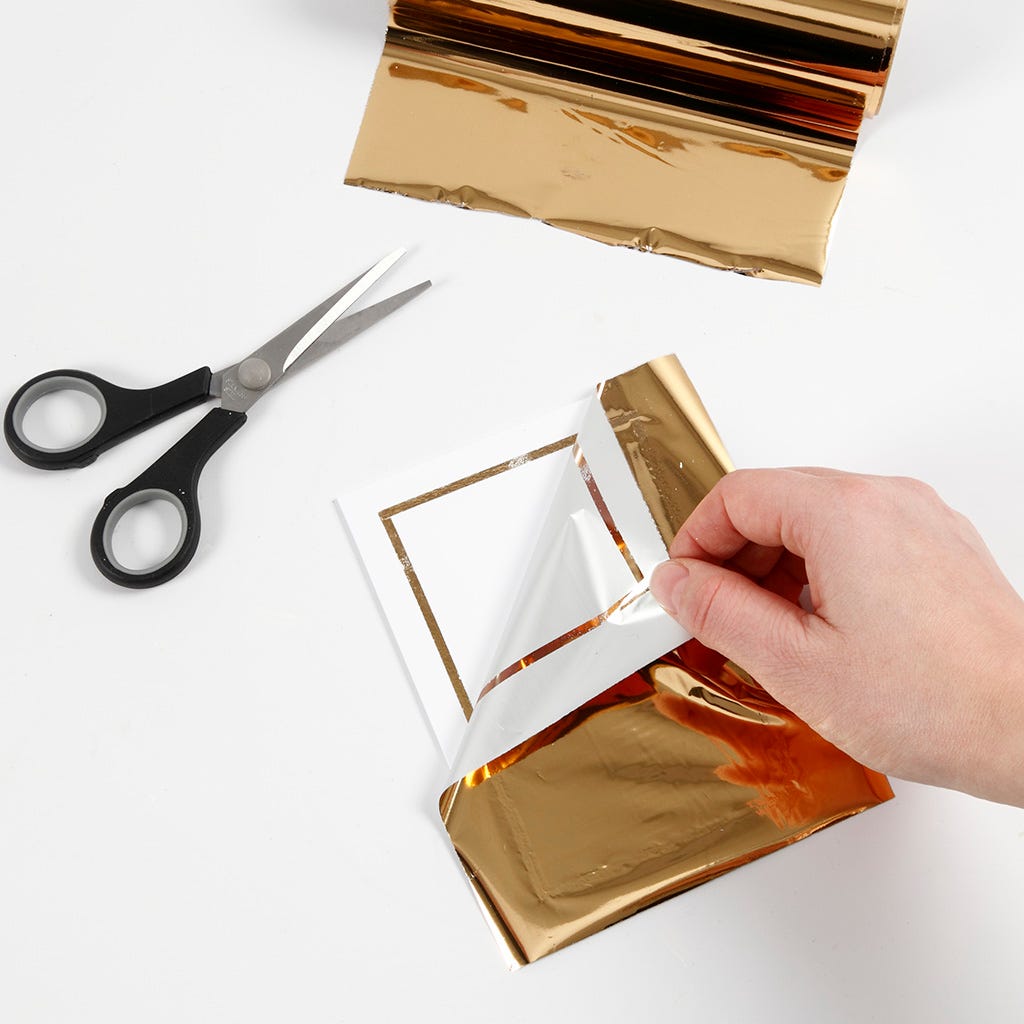 2
Remove the protective plastic from the double-sided adhesive tape and place the deco foil onto the sticky tape with the gold side facing up. Rub with a finger and carefully remove the deco foil sheet. If the deco foil has not transferred completely, just repeat the process and rub on a new piece of deco foil.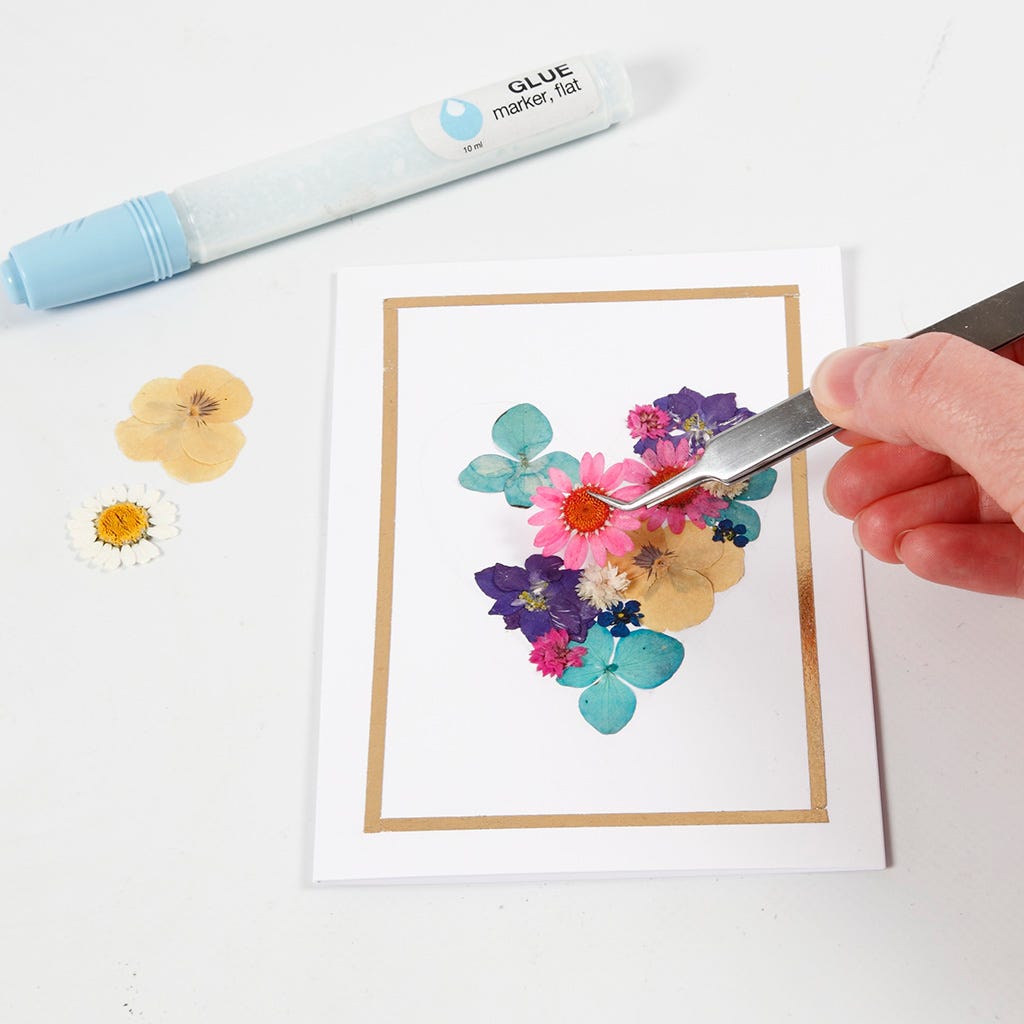 3
Draw a design with a faint pencil line (pencil lines are visible through some flower petals). Glue on the dried flowers inside the lines of your design. You may use a pair of tweezers for handling the delicate flowers.
Copyright © 2013-present Magento, Inc. All rights reserved.