Greeting Cards decorated with Design Paper and punched-out Designs with Deco Foil
Greeting Cards decorated with Design Paper and punched-out Designs with Deco Foil
Make your own greeting cards with design paper and punched-out butterfly, dragonfly and flower designs decorated with deco foil.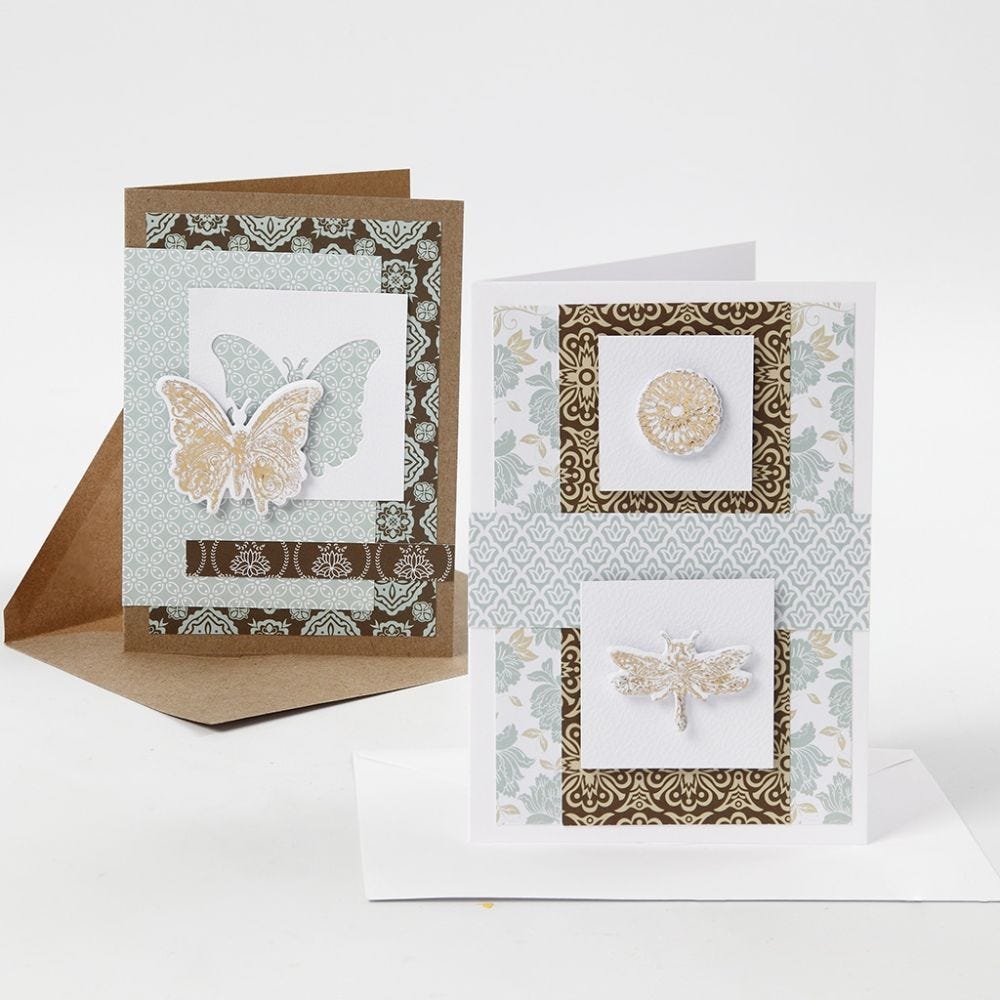 How to do it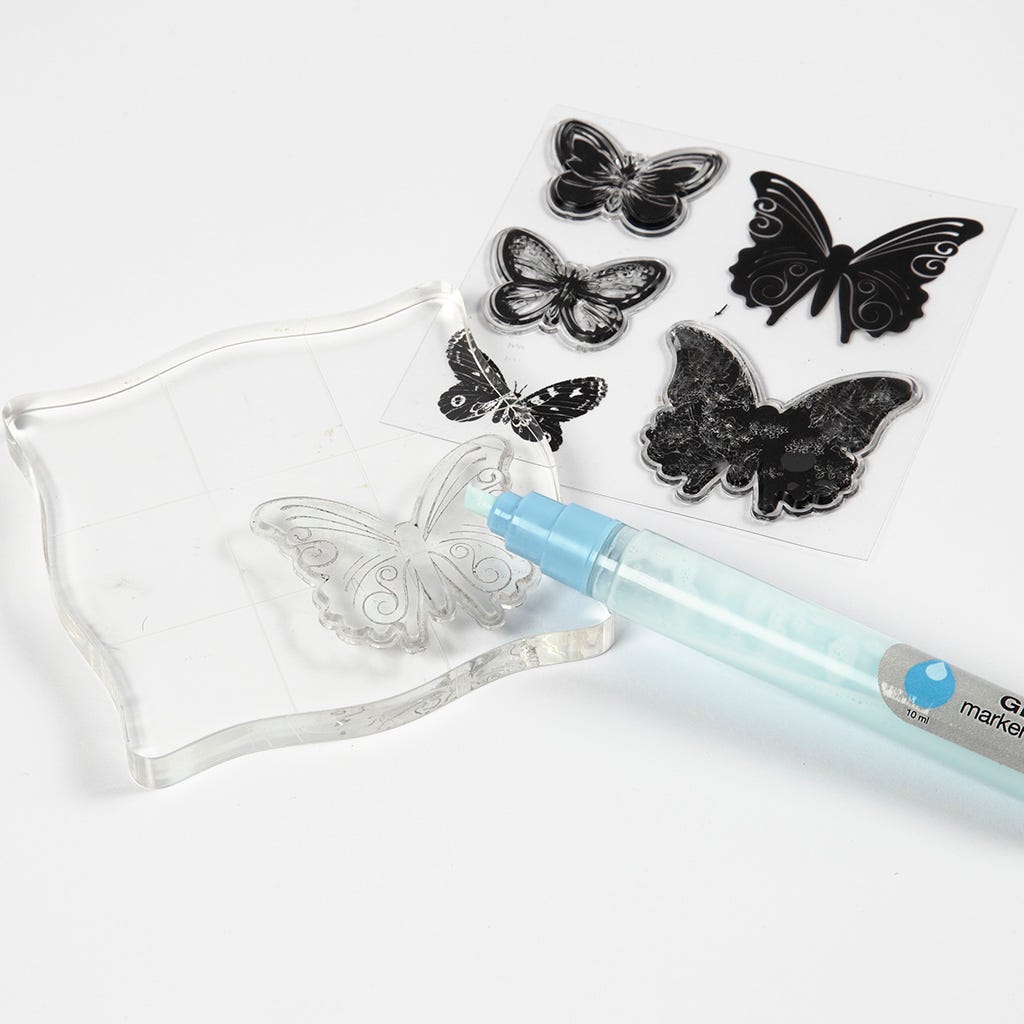 1
Attach the silicone stamp on top of the acrylic block with the pattern facing up. Use a glue pen to paint across the lines.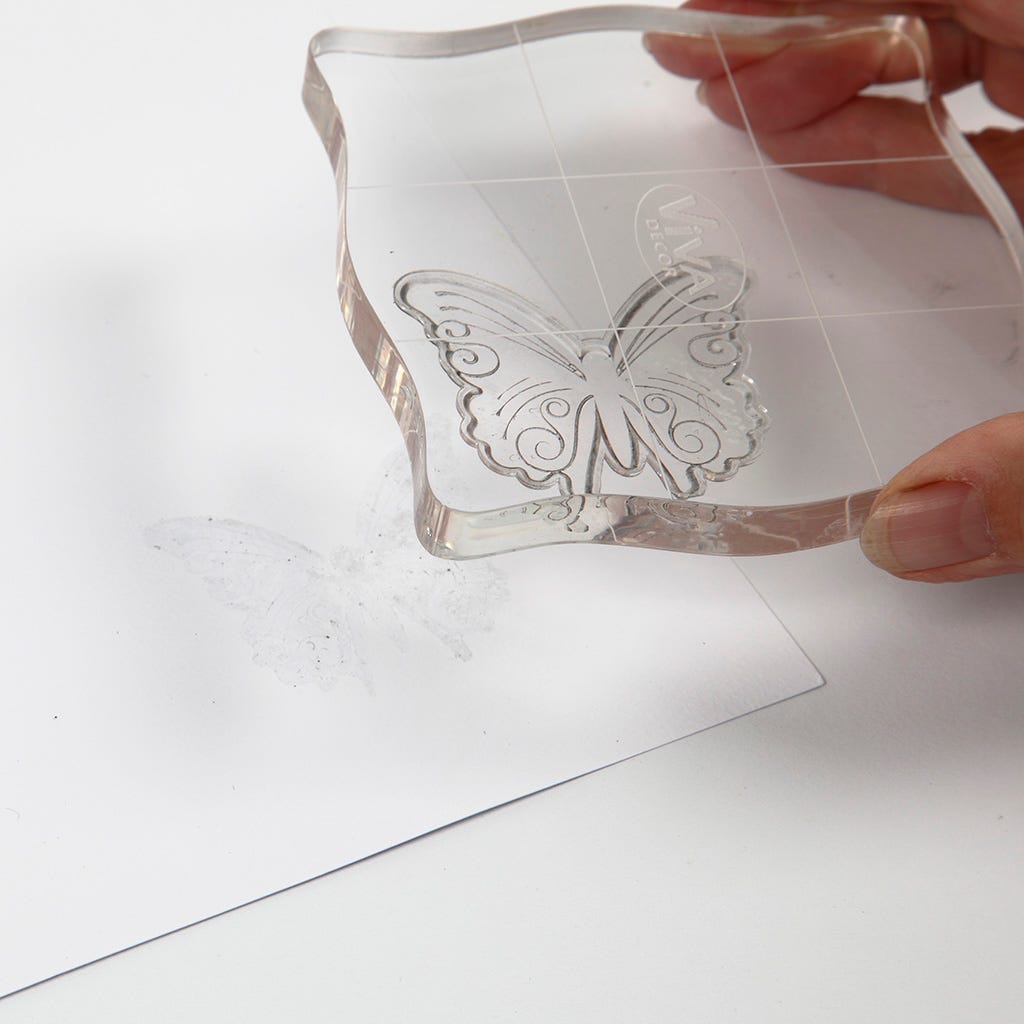 2
Push the stamp onto the textured side of the white card. Immediately wash the silicone stamp in warm water and soap to prevent the glue drying onto the silicone stamp.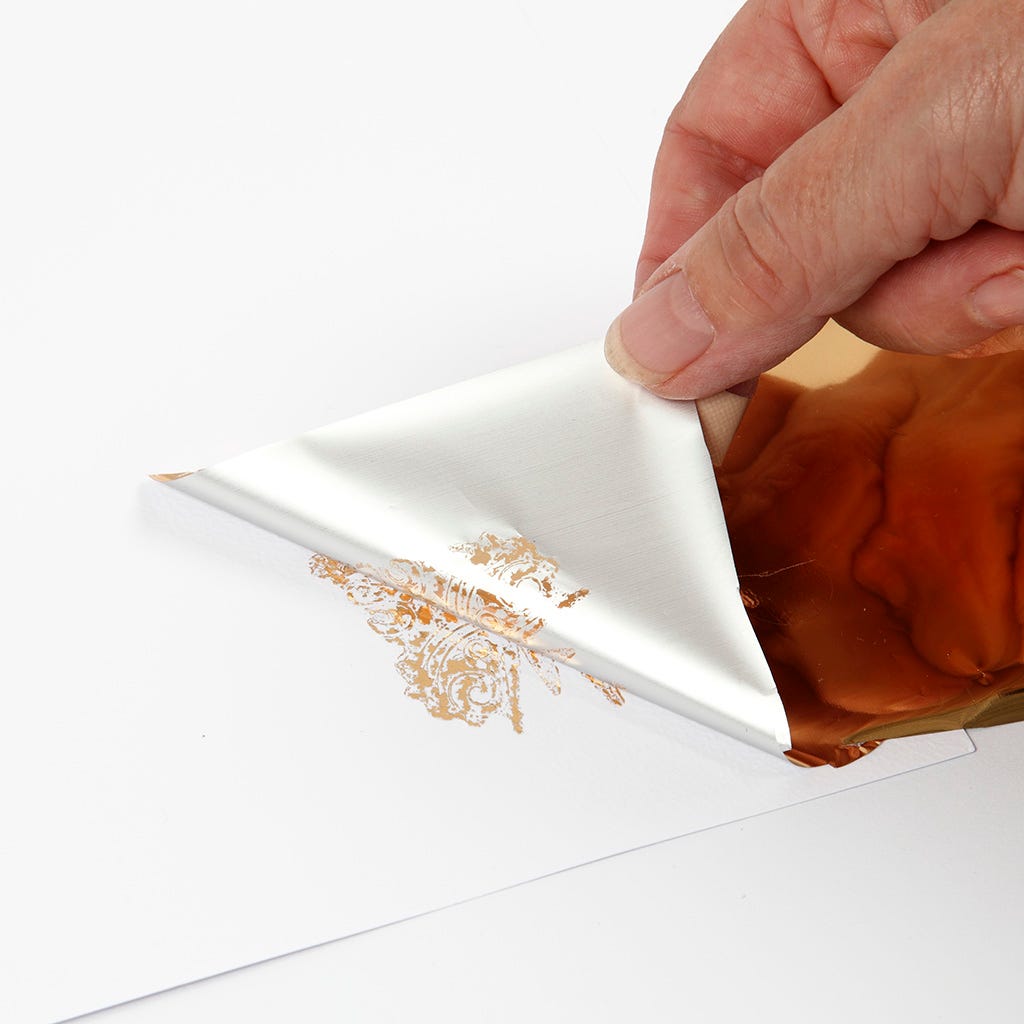 3
Place the deco foil on top and rub hard with a finger. Carefully remove the deco foil sheet slightly and rub again in places where the deco foil is not attached to the glue.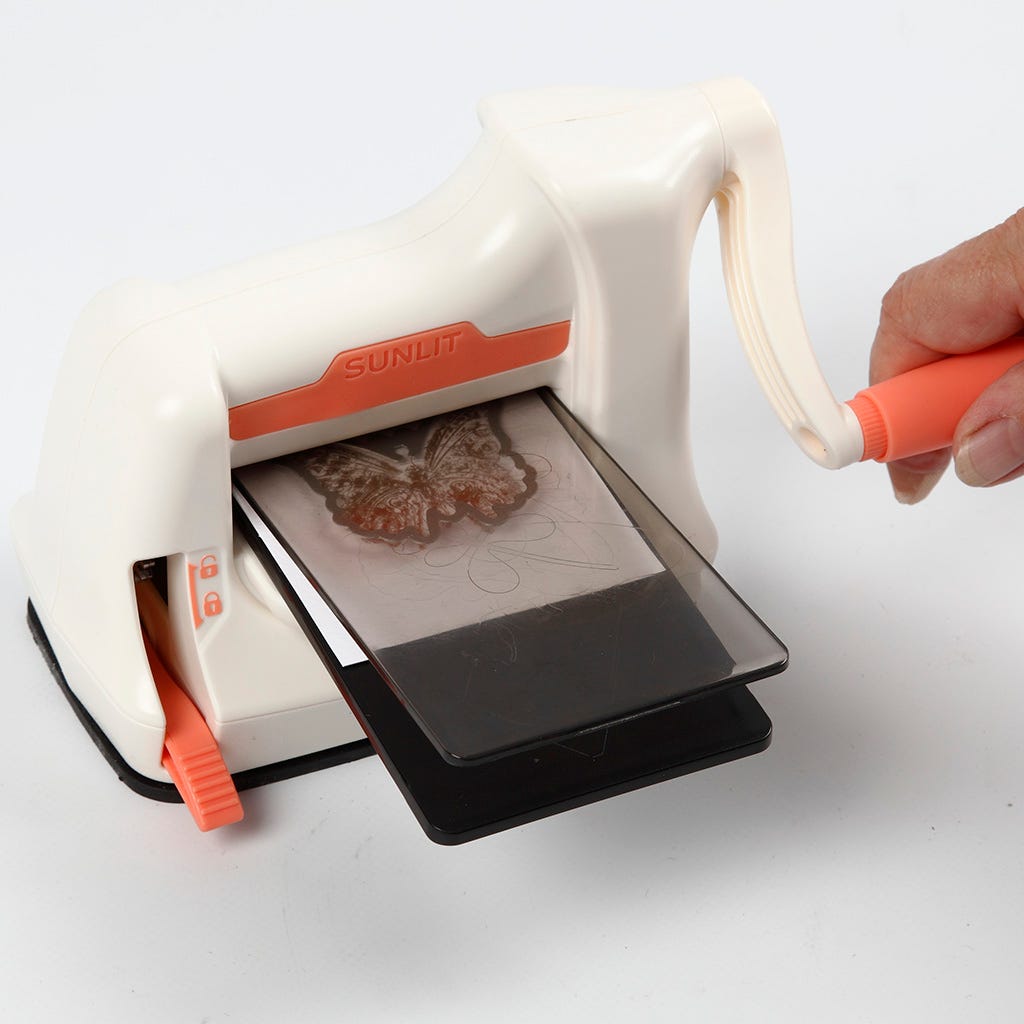 4
Place the die on top of the butterfly design and run it through the die-cutting machine with cutting plate C underneath and base plate B on top of the paper and die. If you have a different die-cutting machine, follow the instructions for this in order to punch out a butterfly.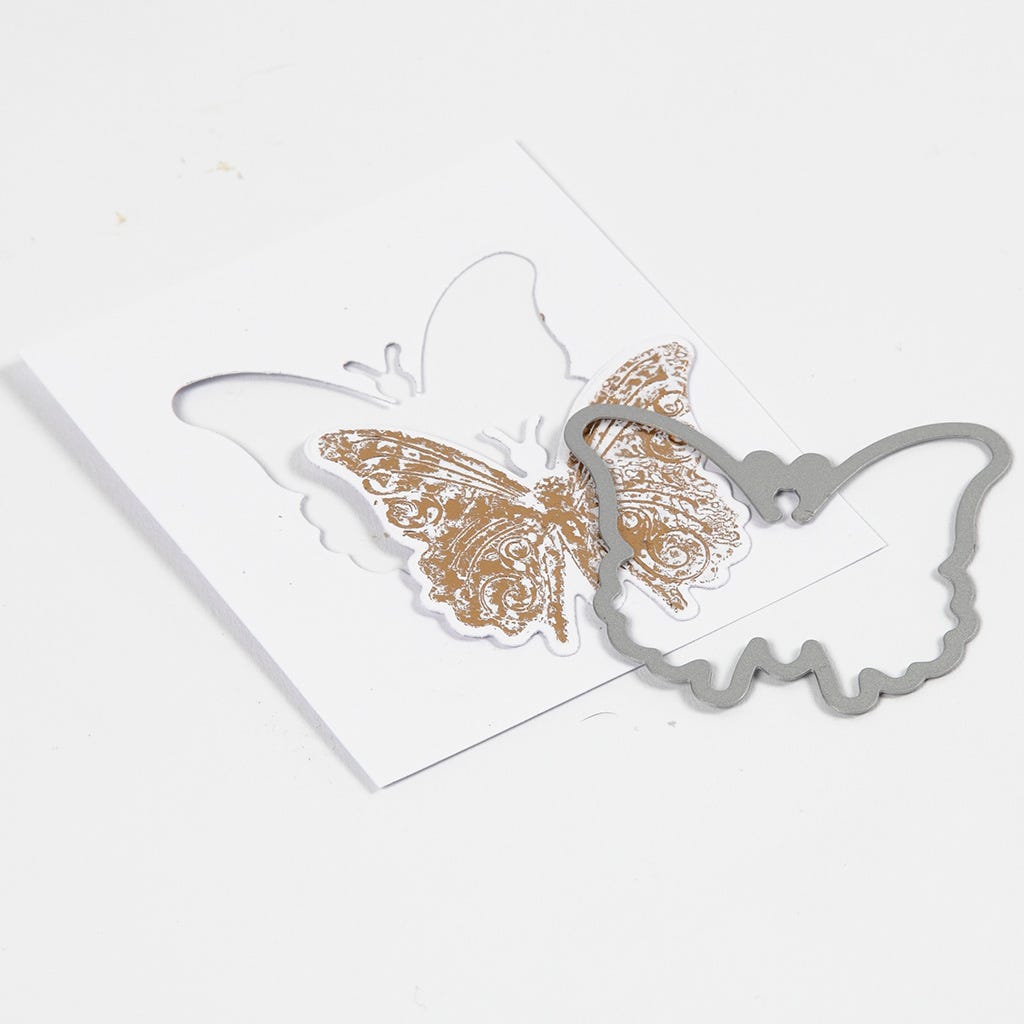 5
You will need the punched-out butterfly as well as the paper with the butterfly silhouette.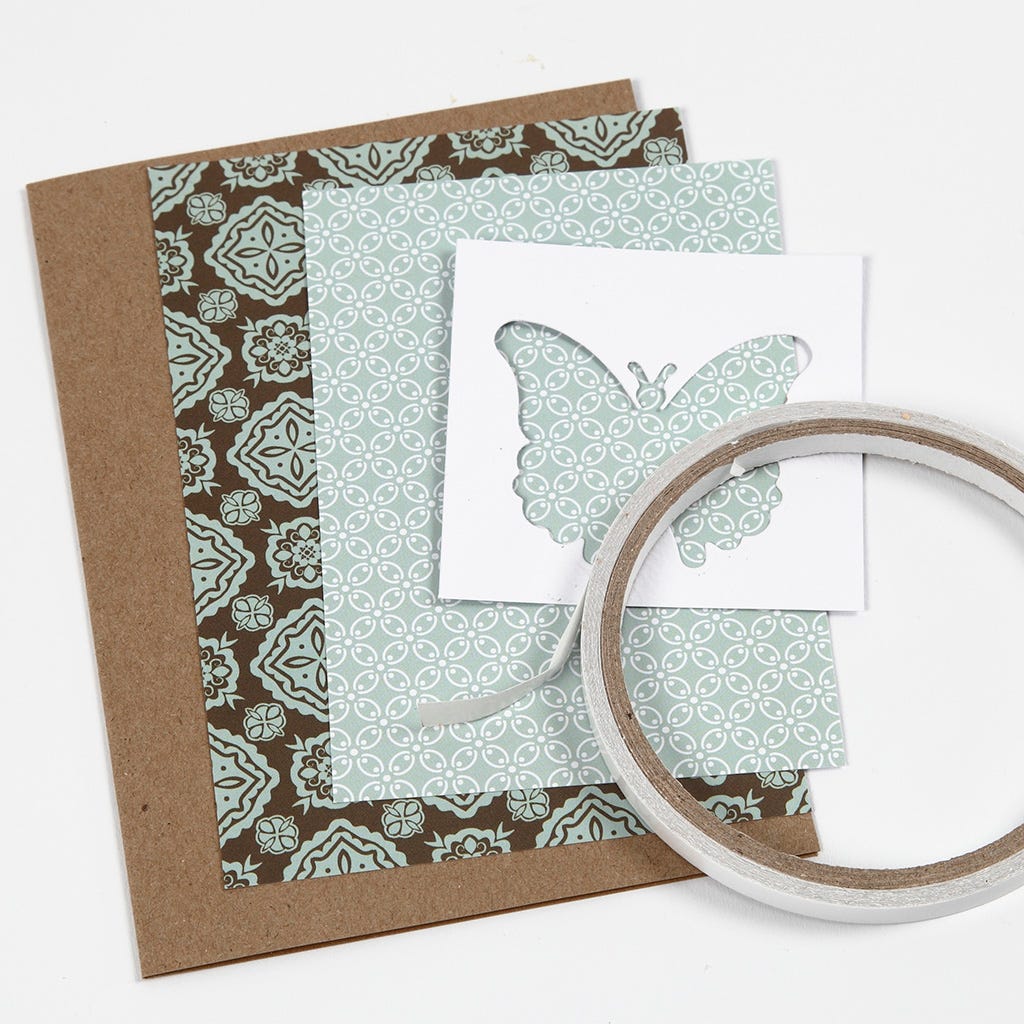 6
Cut two pieces of design paper in different designs, one slightly smaller than the other. Attach the paper with the butterfly silhouette onto the front of the greeting card using double-sided adhesive tape.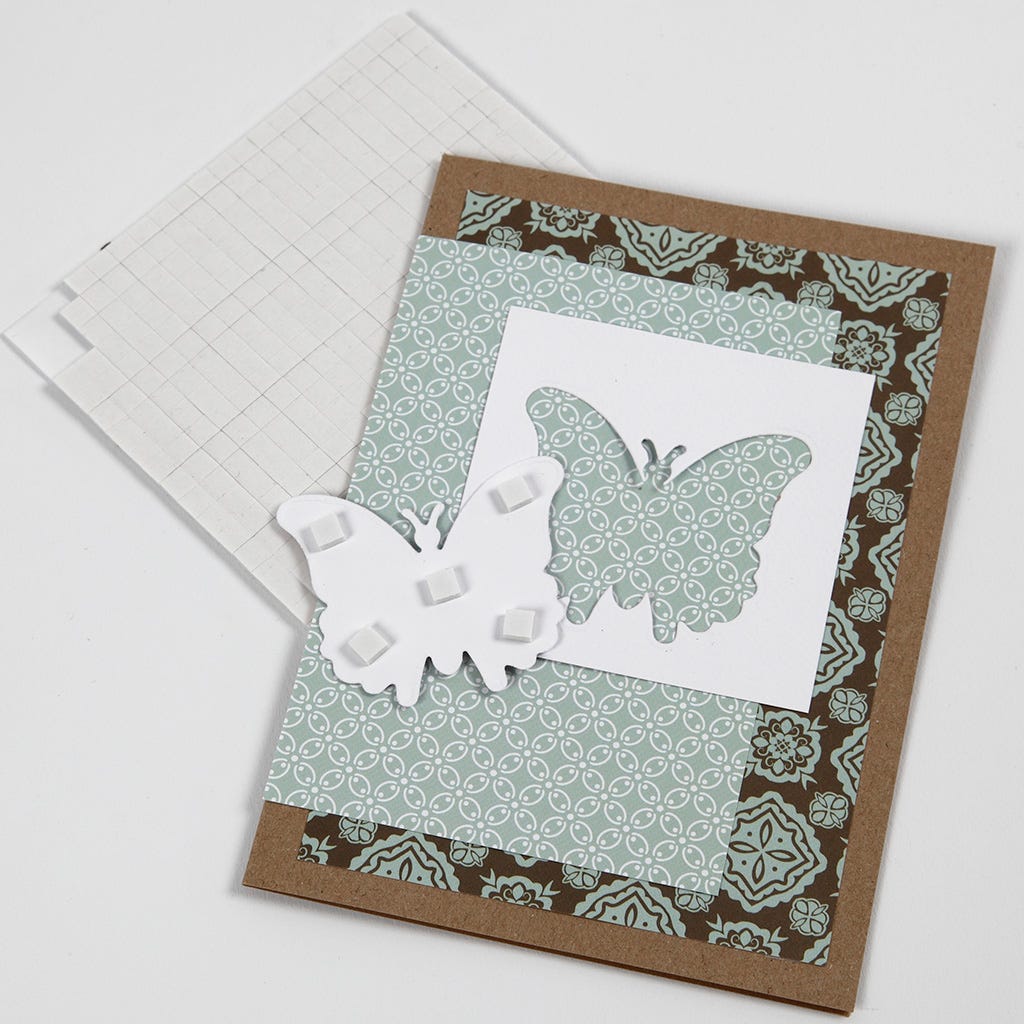 7
Attach the punched-out stamped butterfly design onto the front of the greeting card with 3D foam pads.
Copyright © 2013-present Magento, Inc. All rights reserved.