Gold-plated Earrings with faceted Beads and Freshwater Pearls
Gold-plated Earrings with faceted Beads and Freshwater Pearls
These gold-plated earrings are made from French earwires. A freshwater pearl, a small pendant made from brass wire with a small gold star and faceted beads are attached to the earwire. How to do it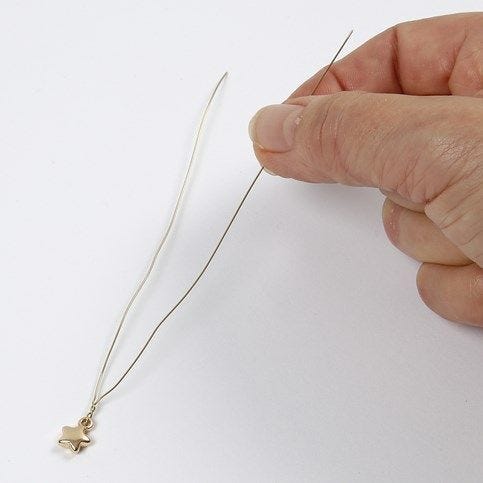 1.
Cut a piece of 0.6mm brass wire measuring approx. 20cm. Bend the wire in half and thread it through the loop of the small star. Now twist the wire a couple of times to secure.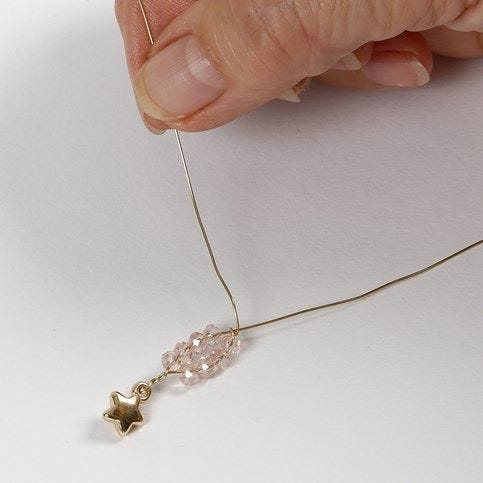 2.
Thread four faceted beads onto each of the two brass wires. Now assemble them by twisting one wire around the other. NB: Cut off the wire that was twisted around the other wire. Do not cut off the other wire.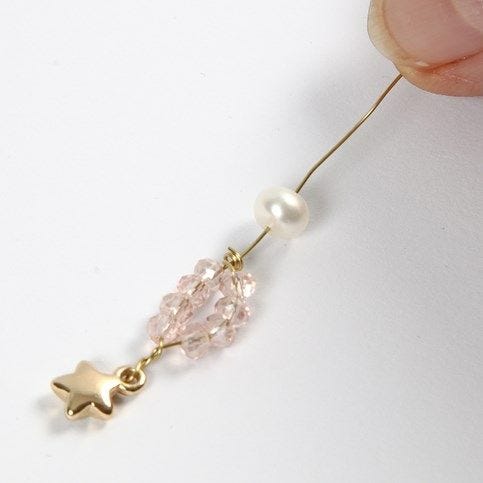 3.
Thread a freshwater pearl onto the remaining wire.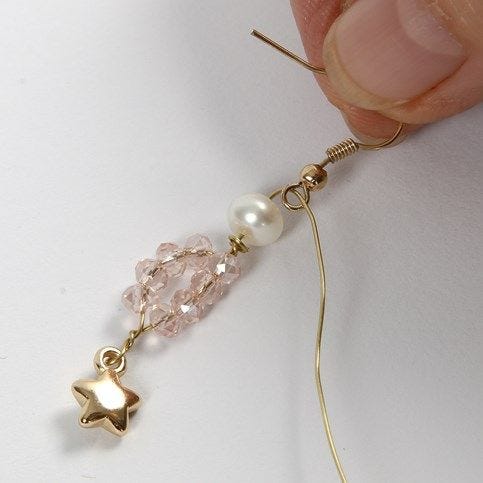 4.
Thread the wire through the loop of the French earwire. You may use flat nose pliers for this process. Bend backwards and twist the wire around itself. Finally trim the excess wire.