This gnome is formed from linen dipped in Paverpol sculpting medium and then wrapped around a wire netting shape. This gnome is water repellent.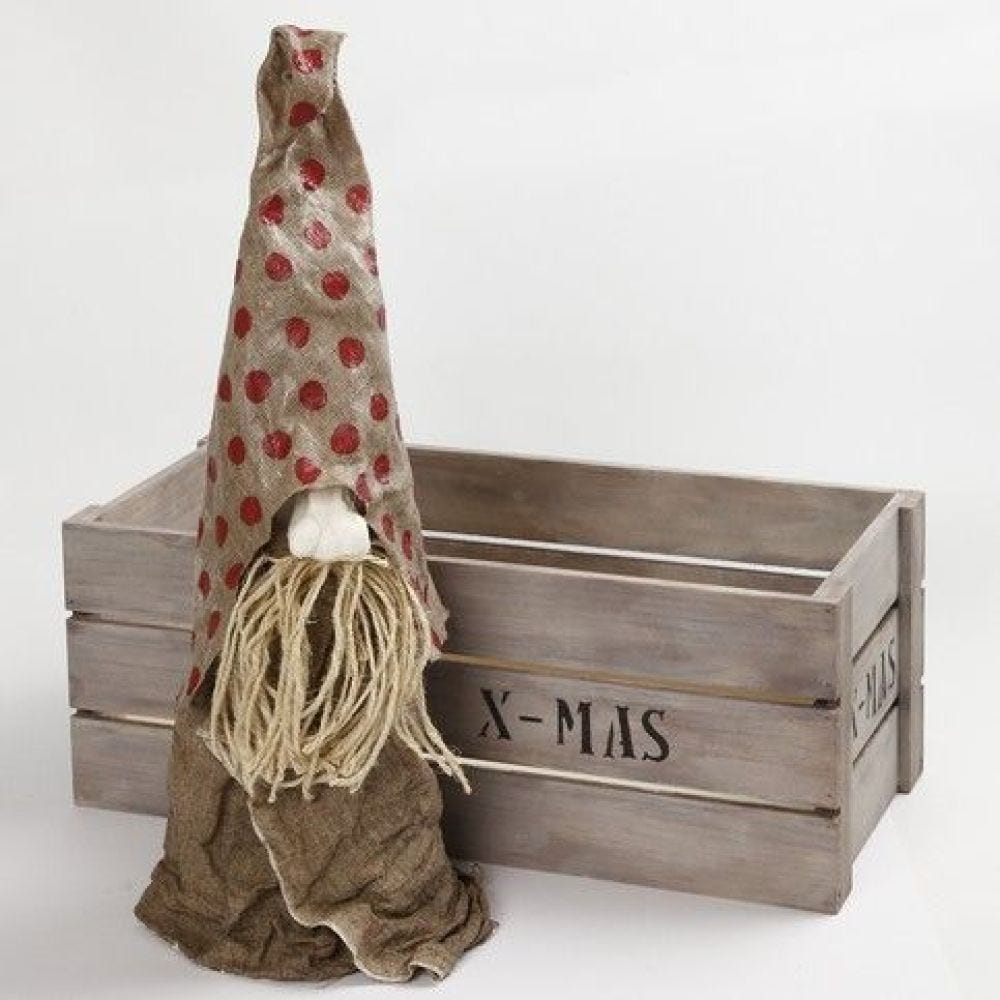 How to do it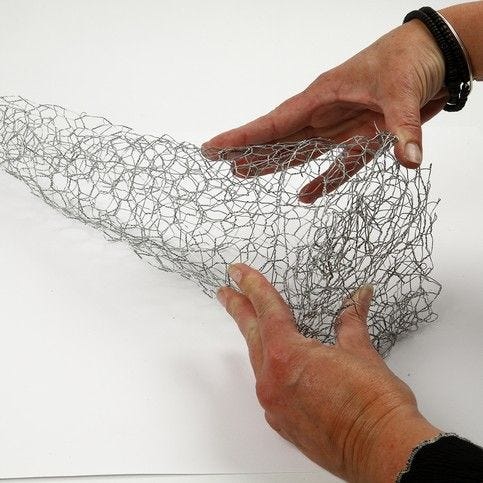 1.
Cut a piece of wire netting measuring 85cm. Bend and fold the netting into a large cone shape. Fold in the base. You may put a stone inside the wire netting shape.
2.
Form a large nose from Silk Clay and put it aside to dry.
3.
Make the beard as shown.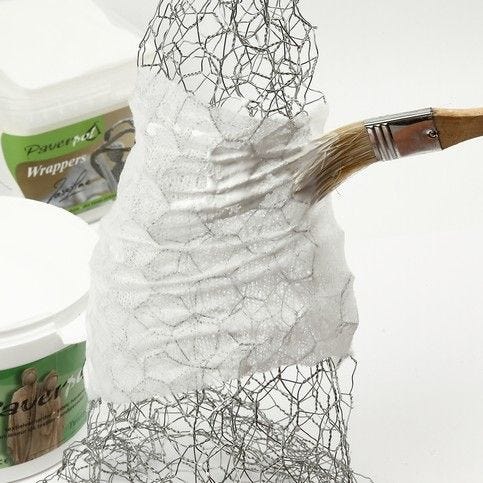 4.
Now cover the wire netting shape with Paverpol wrappers. Apply Paverpol with a brush as you go along on the area where you want to place the nose.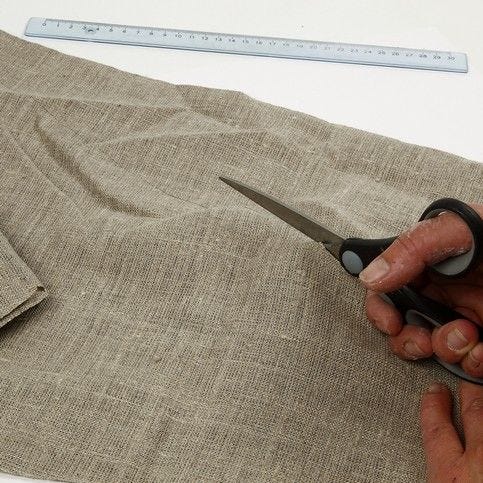 5.
Cut a piece of linen following the template.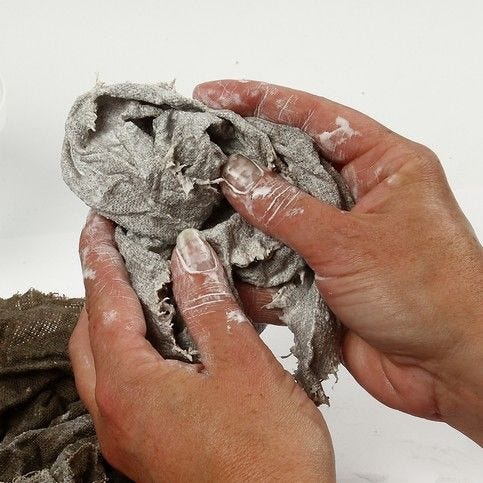 6.
Moisten and thoroughly rub the linen with Paverpol.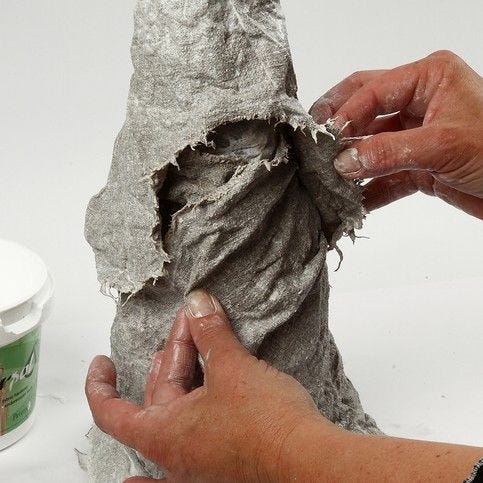 7.
Wrap the linen around the wire netting shape, rub and press firmly.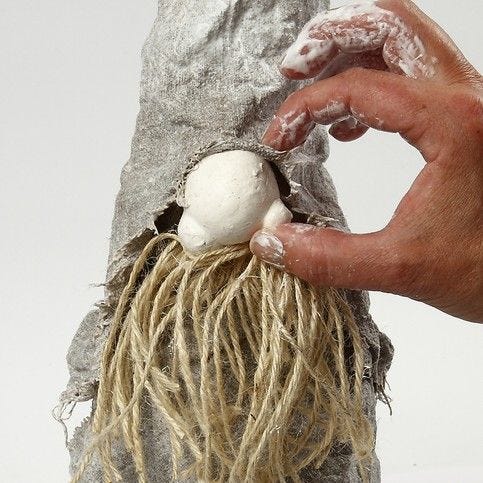 8.
Attach the nose and the beard before the shape is completely dry. Attach these using Paverpol. Finally varnish the nose with Paverpol and let it dry.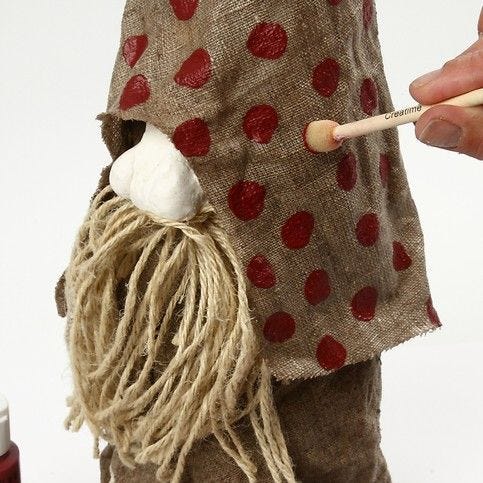 9.
Make dots on the hat using Plus Color craft paint and a foam stencil brush.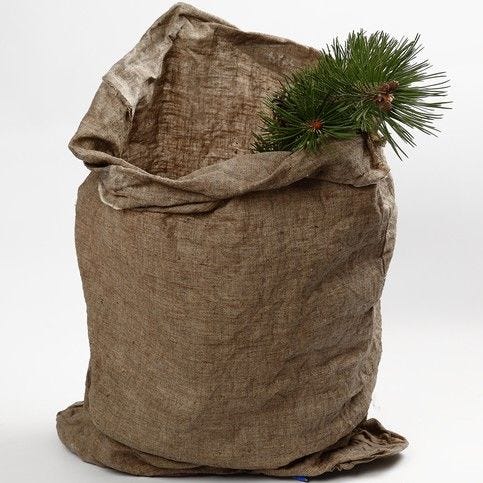 10.
Make a sack from linen and use Paverpol sculpting medium to make it water and dirt repellent.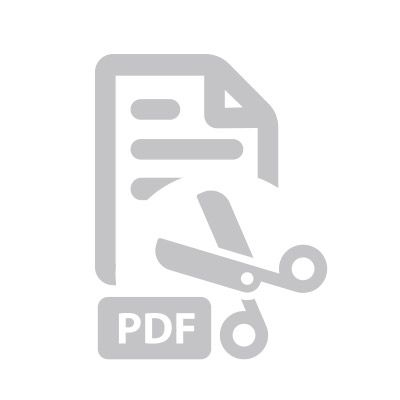 Attached file:
Download
I'm shopping as
b2c incl. tax
b2b excl. tax
b2g excl. tax
Go back
I'm shopping as
Continue as guest
Copyright © 2013-present Magento, Inc. All rights reserved.