Glittery Christmas Cards with hanging Vellum Paper Stars
Glittery Christmas Cards with hanging Vellum Paper Stars
These glittery Christmas cards are decorated with vellum paper punched-out stars. The vellum paper stars are sewn together with glitter and mini sequins inside. The star can be used as a hanging decoration which the recipient can easily remove from the greeting card and use, perhaps, on the Christmas tree.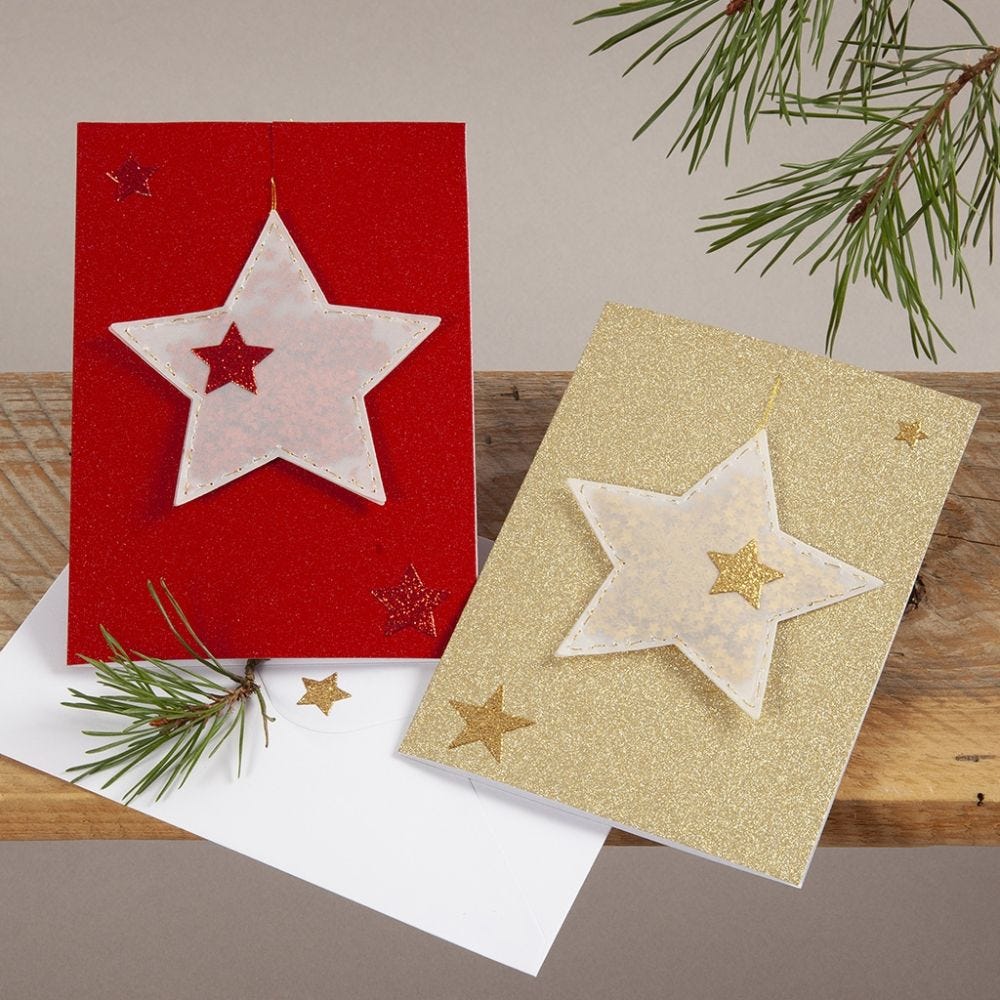 How to do it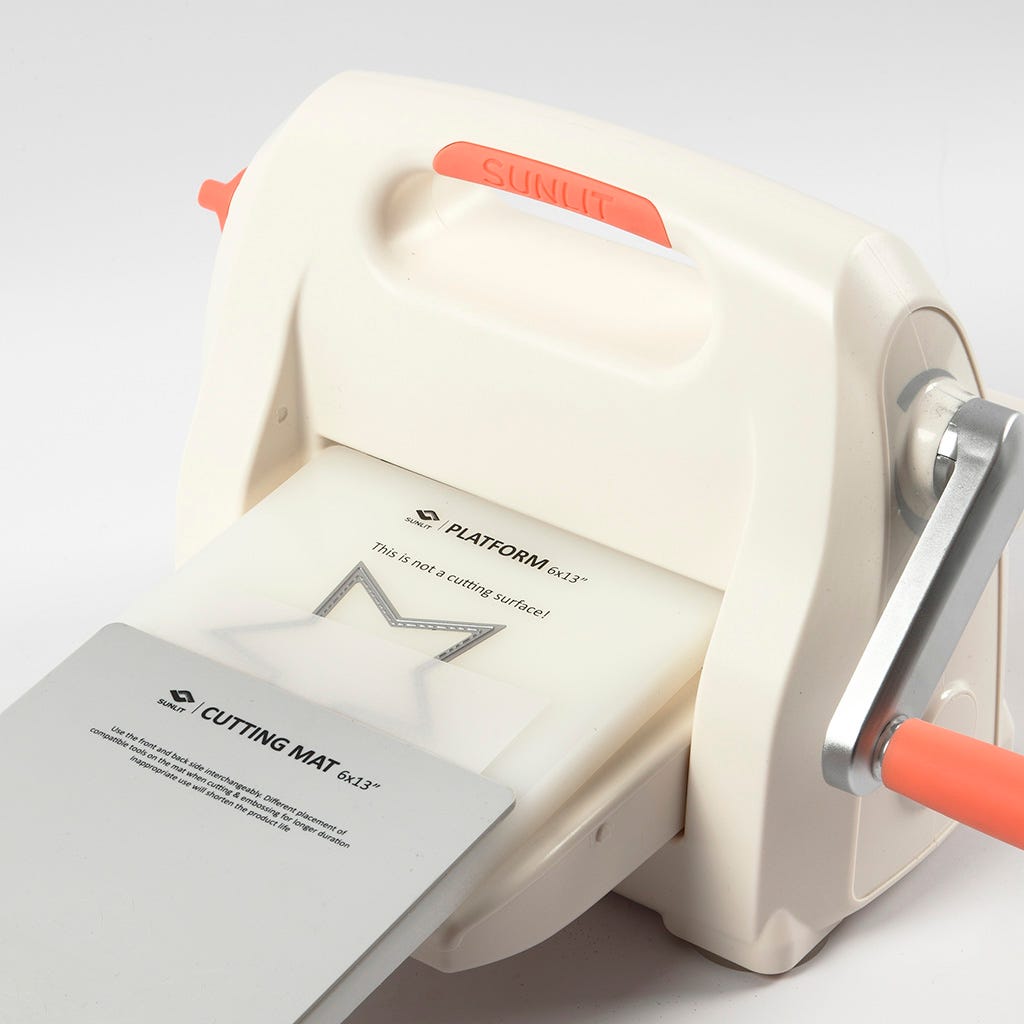 1
Punch out stars by placing the star die onto the cutting platform with the cutting side facing up. Now place a piece of vellum paper and the cutting mat on top. Make sure that the orange dial on the side is set on Diecut. Run the whole ensemble through the maching in order to punch out a star.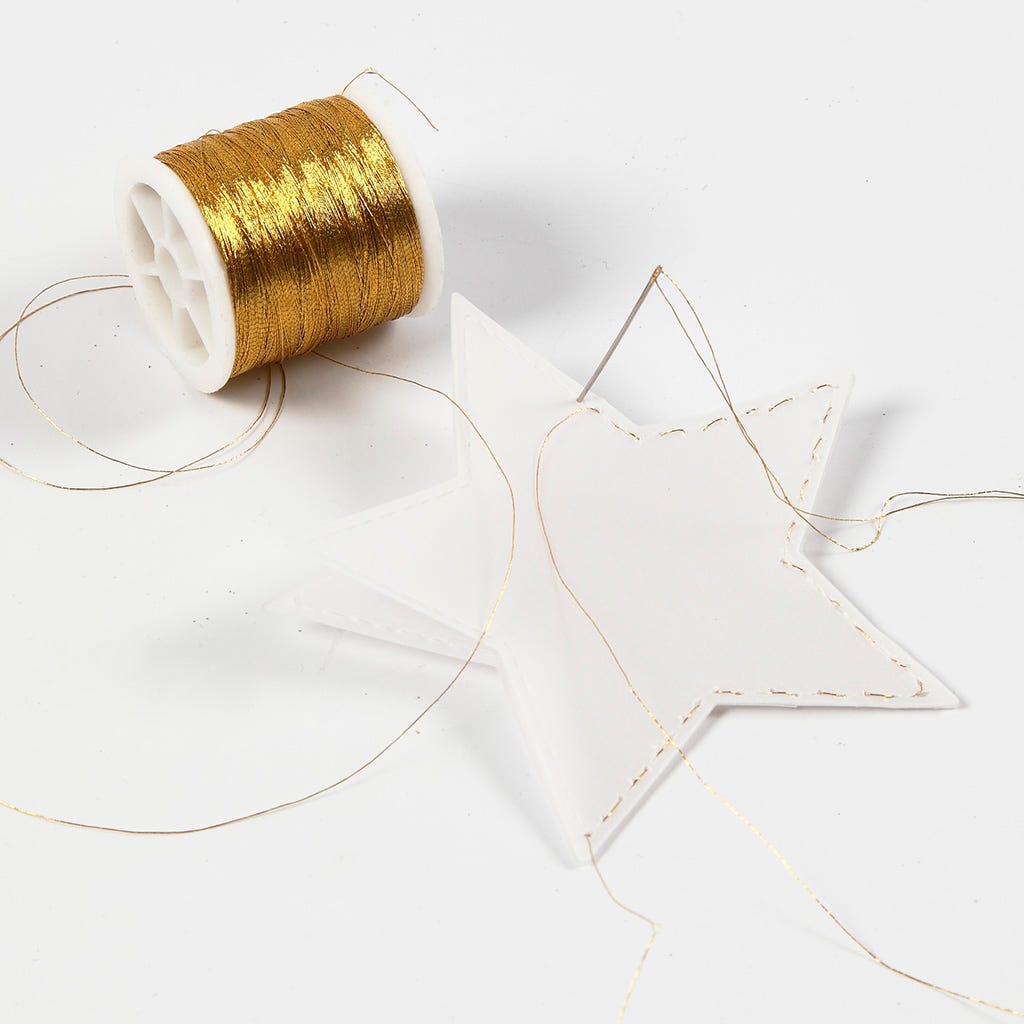 2
Sew two stars together with a piece of doubled-over gold thread. Be careful that the thread doesn't break the paper. Leave an opening.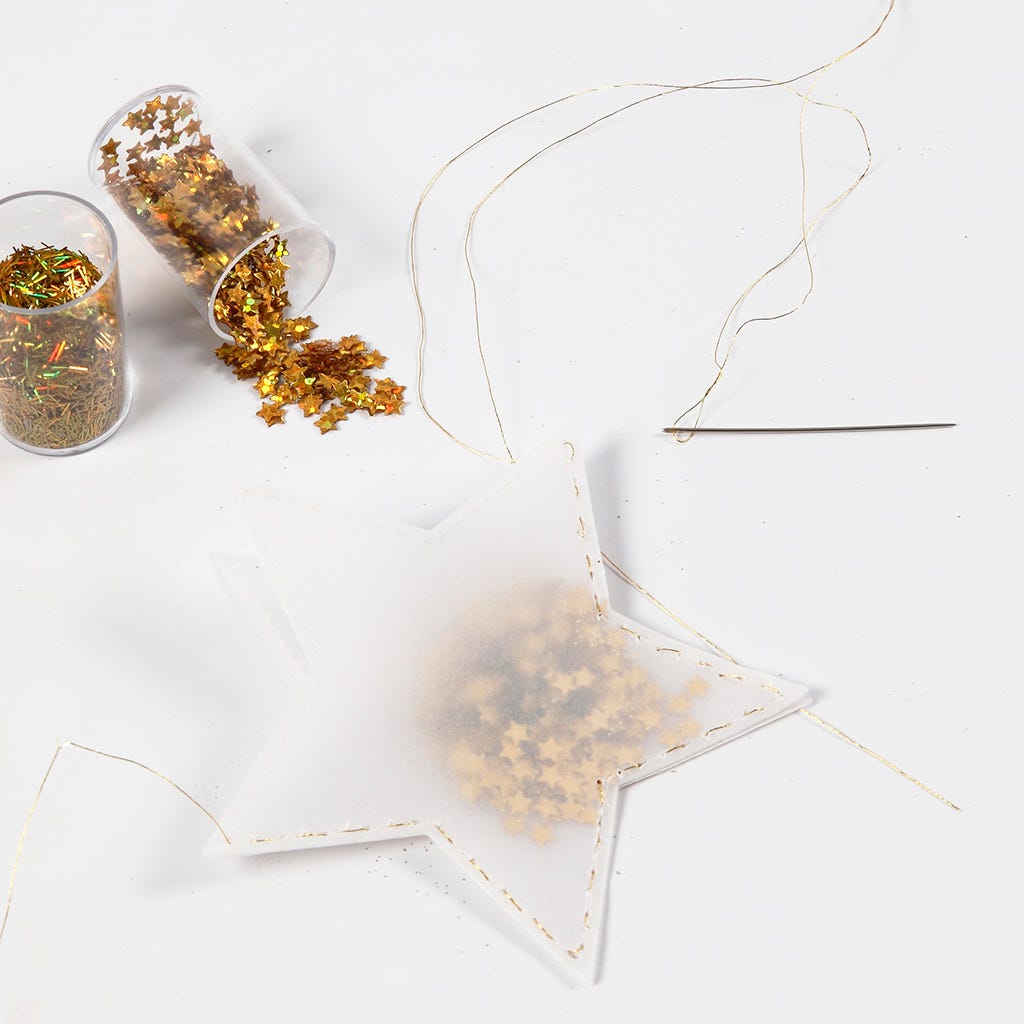 3
Pour two kinds of glitter/sequins into the star and mix. Close the star completely by sewing the hole together. Don't cut off the threads.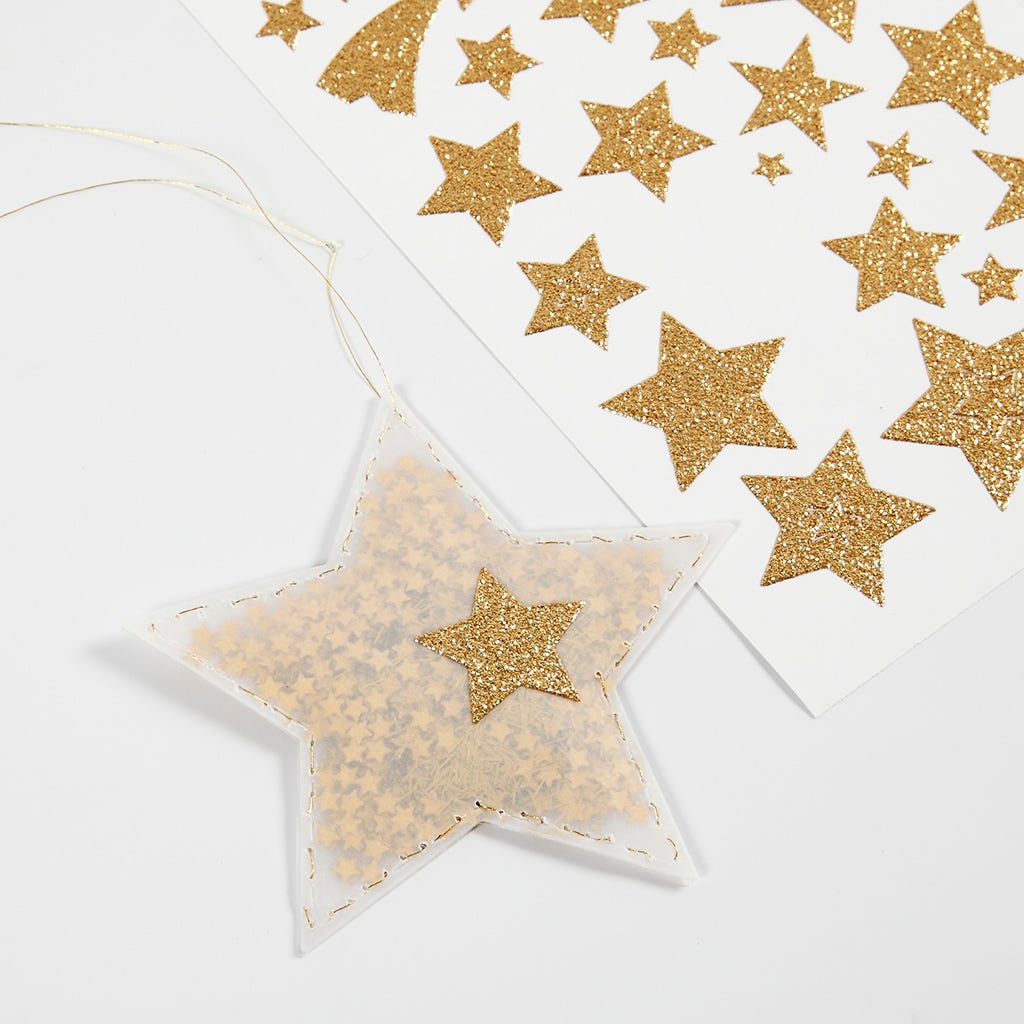 4
Decorate the star with glitter stickers.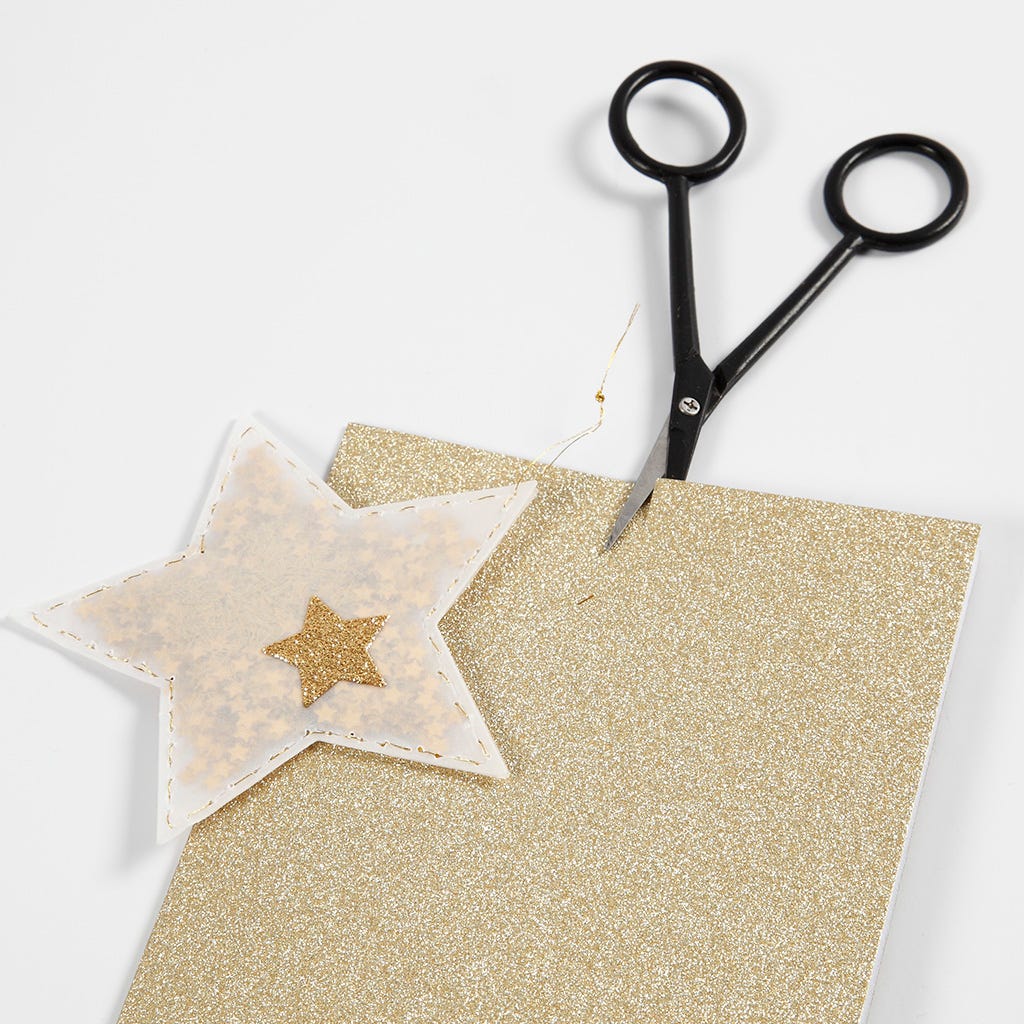 5
Make an incision at the top in the middle of the greeting card. Tie the two threads together with 5-6 tights knots. Attach the knot onto the back of the greeting card into the slot. Decorate the Christmas card further by attaching a couple of small glitter sticker stars.
Copyright © 2013-present Magento, Inc. All rights reserved.