Terracotta owls painted with Plus Color. The head, chest and wings are decorated with glitter and glitter fibres.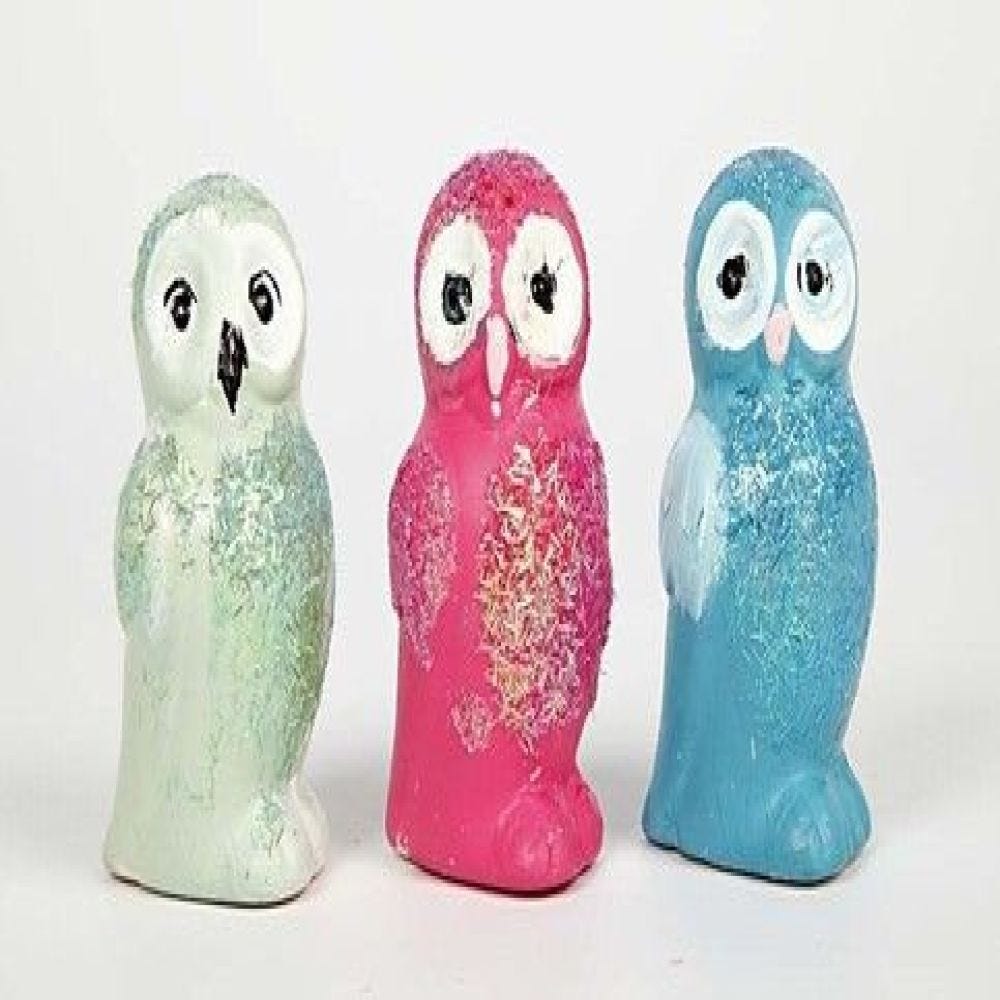 How to do it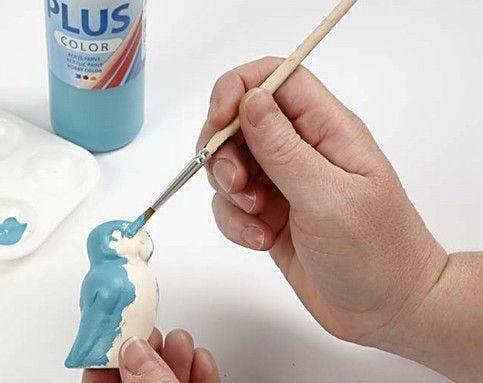 1
Paint the owl with Plus Color in one colour. Paint the eyes, beak and wings in a different colour.
2
With a brush apply acrylic lacquer onto the head, chest and wings.
3
Sprinkle glitter and glitter fibres onto the wet acrylic lacquer.
Copyright © 2013-present Magento, Inc. All rights reserved.