Glass decorated with Puff liner How to do it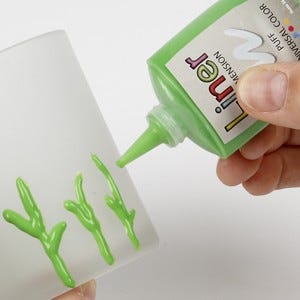 1
Draw up the wanted motif with thePuff Liner.
2
Varm motivet op med f.eks. varmepistol og vent til Puff Lineren bobler op.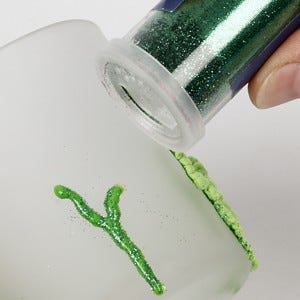 3
Achieve glitter effect by sprinkling glitter into the wet Puff Liner before heating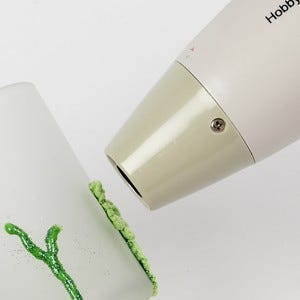 4
Next, warm up the Puff Liner with glitter untill it bubbles.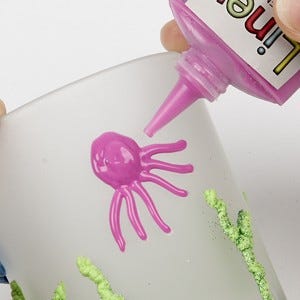 5
Make funny figures with the Puff Liner.
(Do you want the figure to have a more ball shaped body you can add some extra Liner in the middle of the body.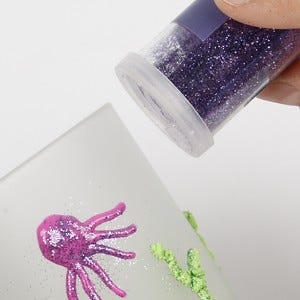 6
Sprinkle glitter into the figure while the liner is wet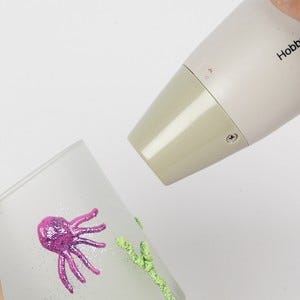 7
Warm up the Puff Liner-figure with the heat gun.

(With a thick layer of liner it can be a good idea also to dry the liner from the inside of the glass. Thereby the liner also dries from the inside, and the bubble effect, when you dry the frontside anew, gets bigger.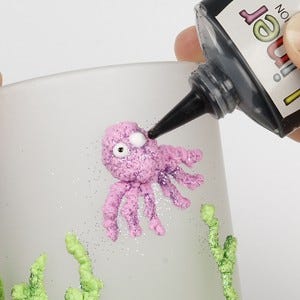 8
At last make details, like eyes, dots, stripes etc. with Puff Liner, that isn't heated.