Glass Bottles and Candle Holders decorated with Faux Leather Paper
Glass Bottles and Candle Holders decorated with Faux Leather Paper
These pharmacy bottles, vases and candle holders are decorated with faux leather paper with gold dots.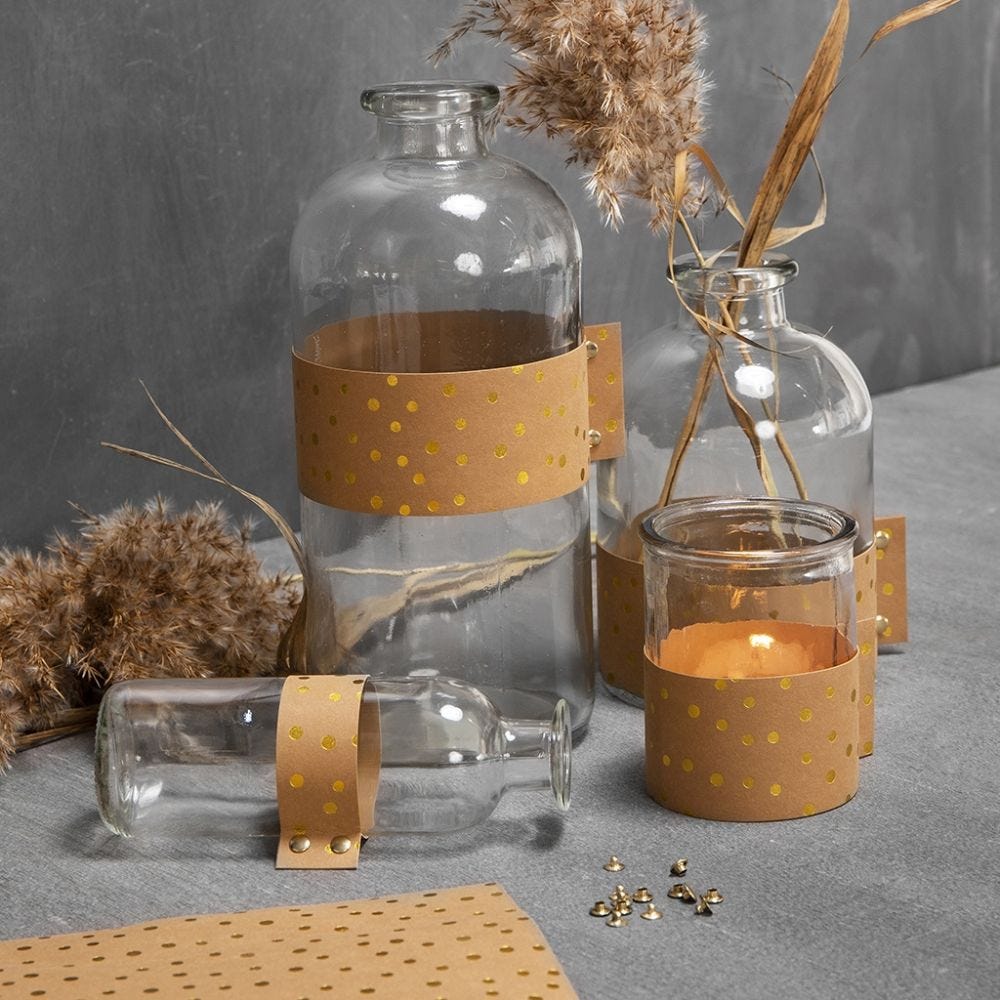 How to do it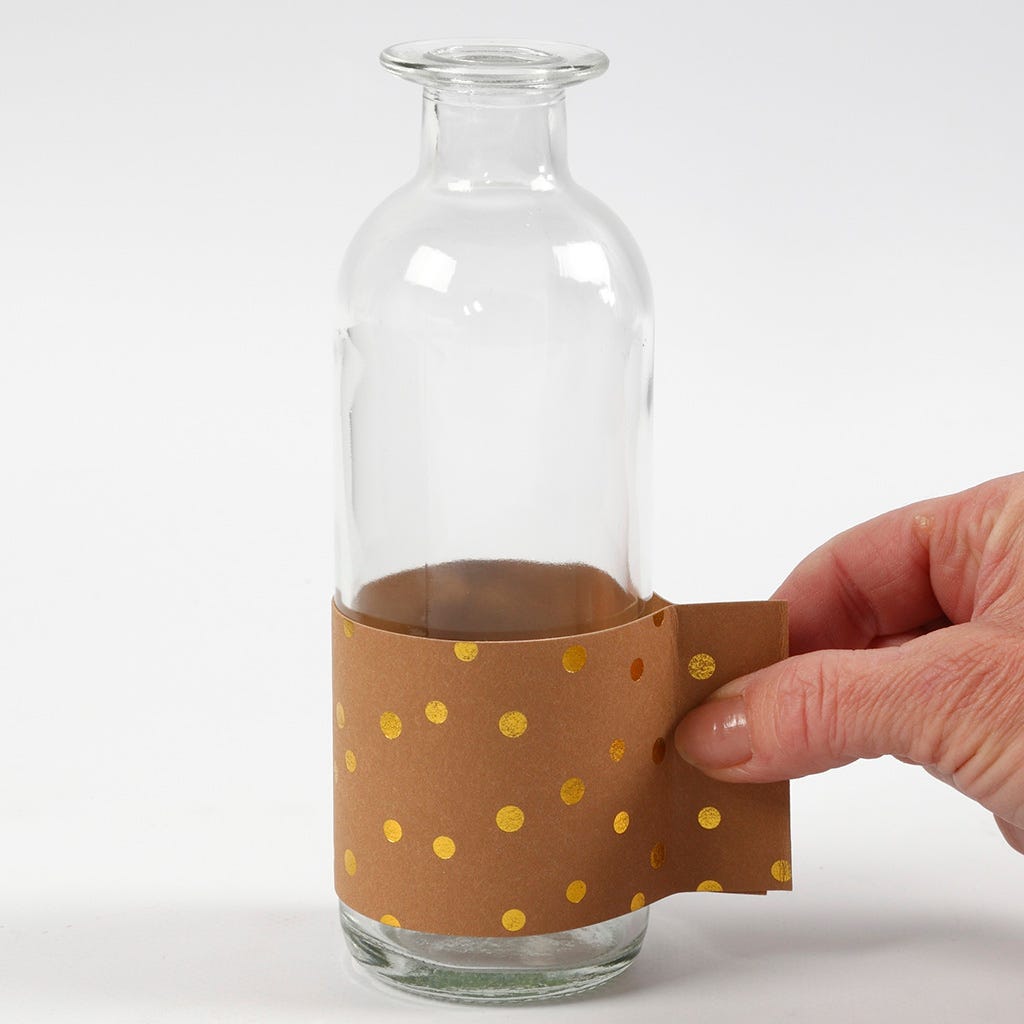 1
Cut a piece of faux leather paper to your chosen width. Wrap the faux leather paper around the bottle and add another approx. 2 cm for rivets.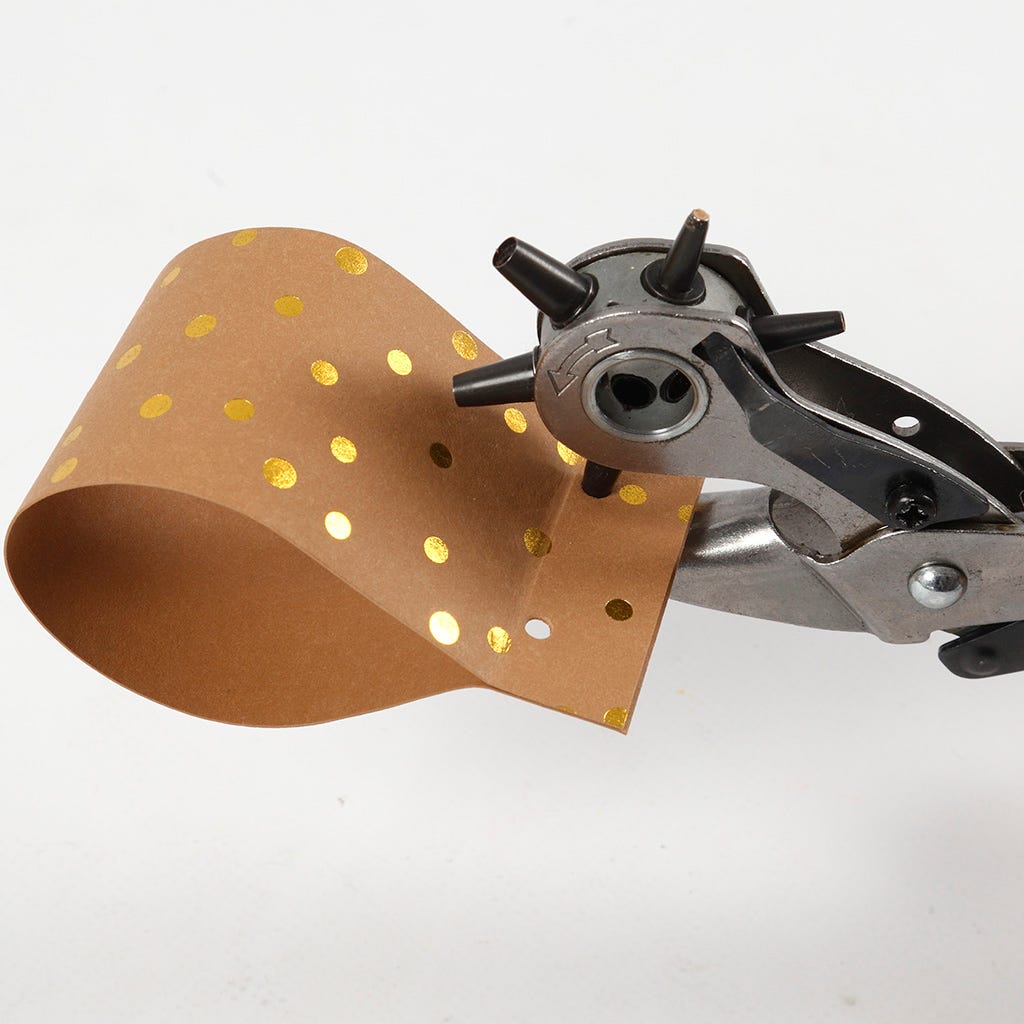 2
Make holes for rivets with revolving hole punch pliers.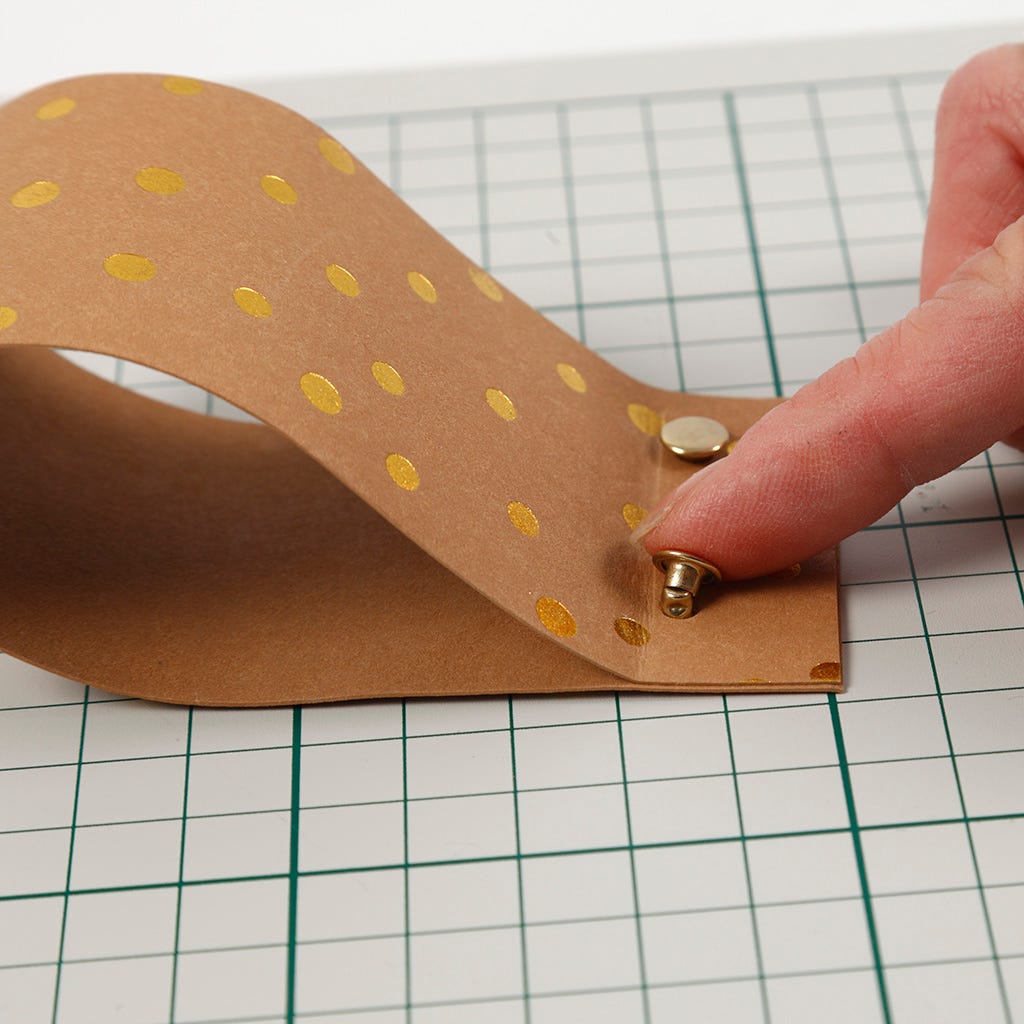 3
Insert the rivets through the holes and push together with the back section of the rivet.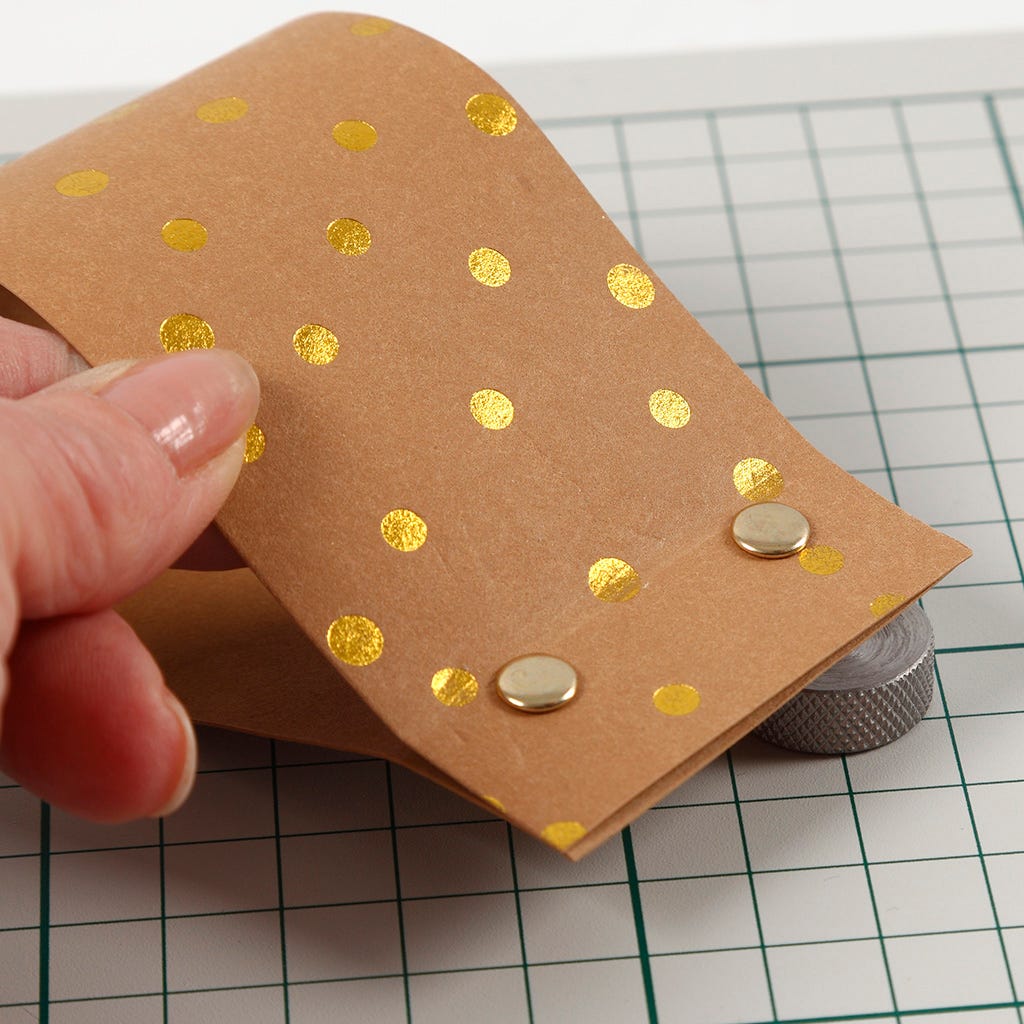 4
Place the rivets on the concave side of the anvil.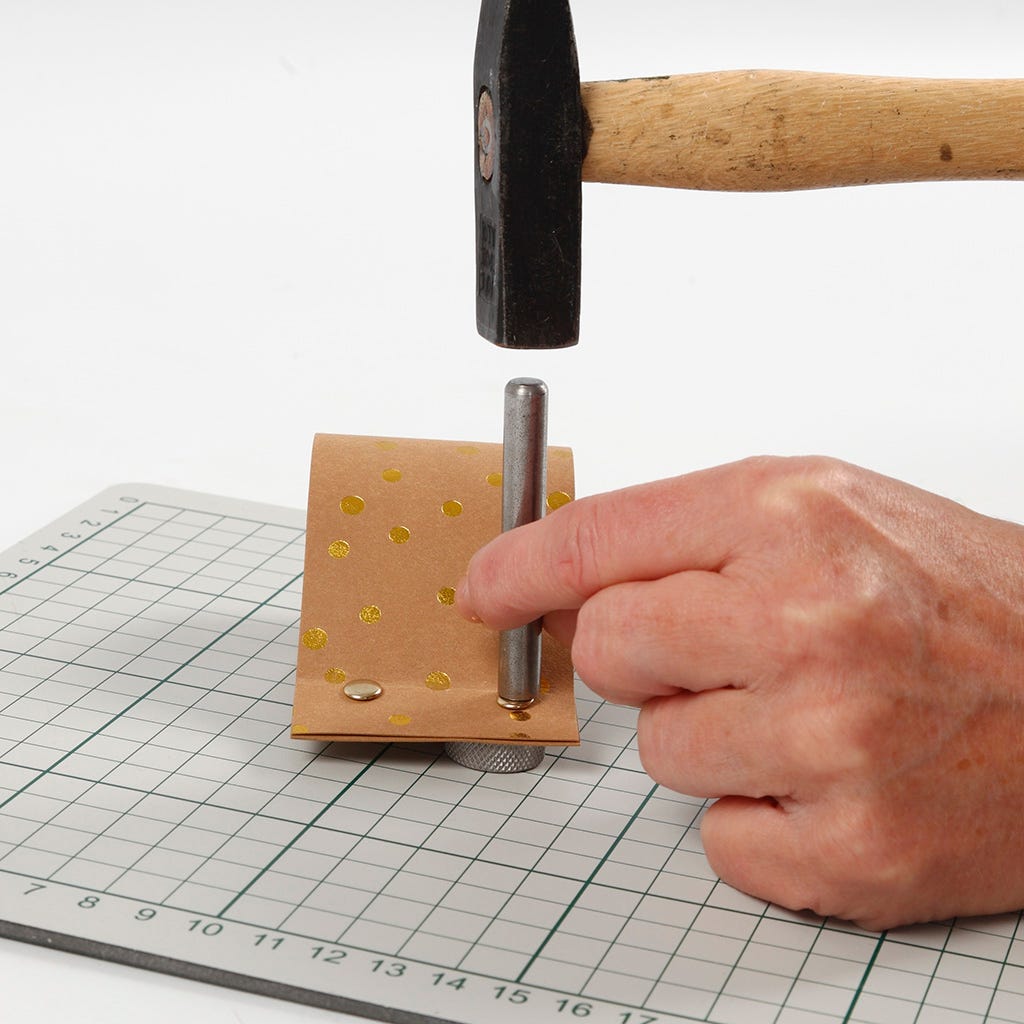 5
Set the rivets by striking the flat end of the rivet setting tool with a hammer.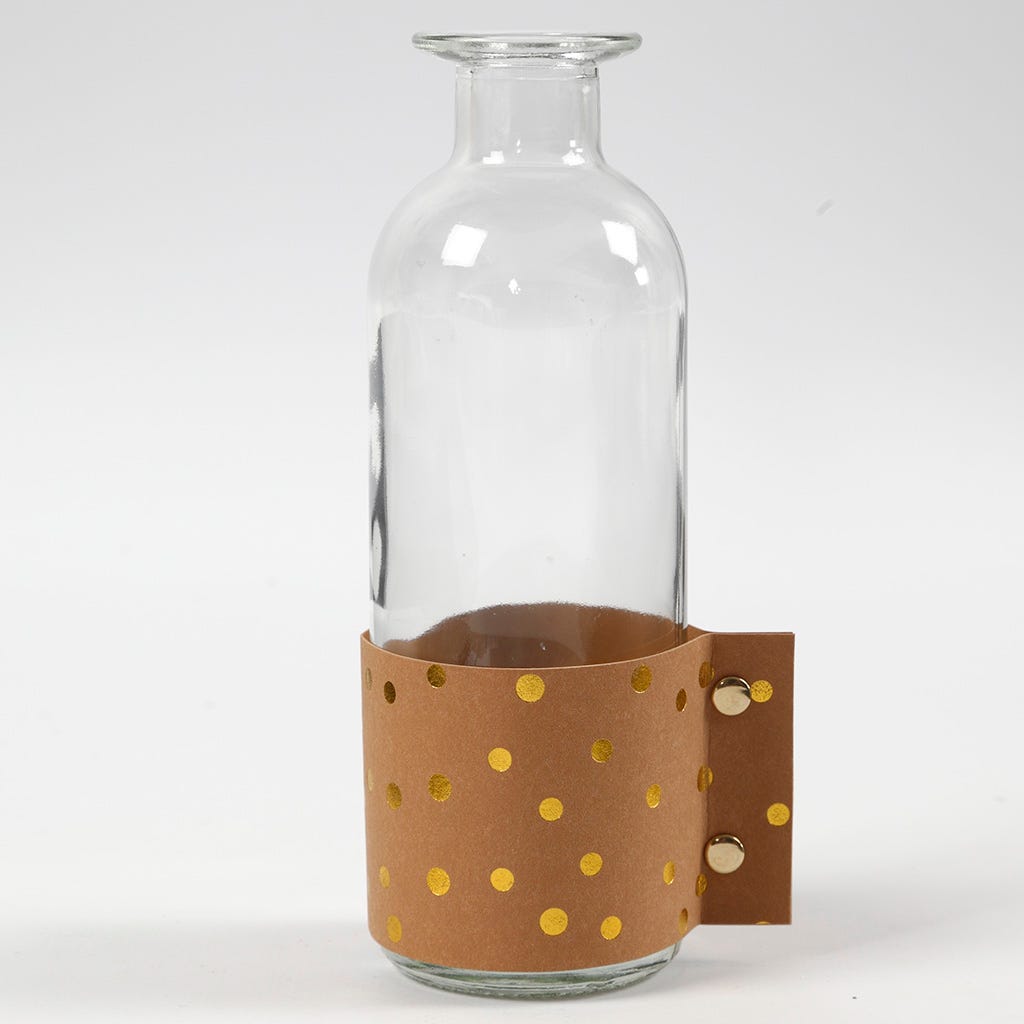 6
Slide the faux leather paper collar onto the glass bottle.