Glass Baubles with gold Glitter inside
Glass Baubles with gold Glitter inside
These Christmas baubles (a faceted glass bauble, a flat glass bauble and a round glass bauble) are decorated on the inside with loose glitter. This is done by removing the metal collar on each bauble, distributing glue on the inside, sprinkling glitter inside and shaking. The collars are reattached when dry.
How to do it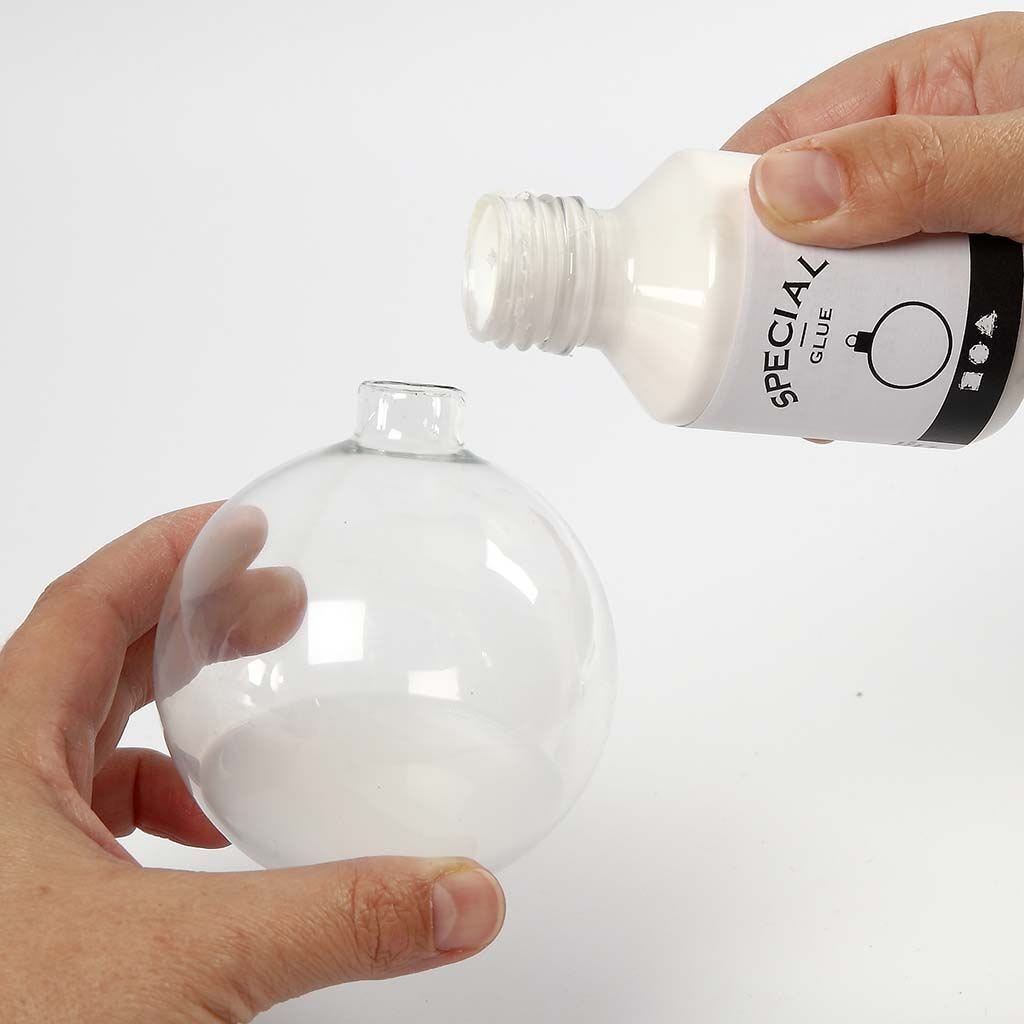 1
Carefully remove the metal hanger with the loop for hanging from the bauble. Pour glue especially suitable for this purpose inside the bauble. (You may use a pipette). Place a finger over the opening at the top and distribute the glue by shaking the bauble. Pour out excess glue.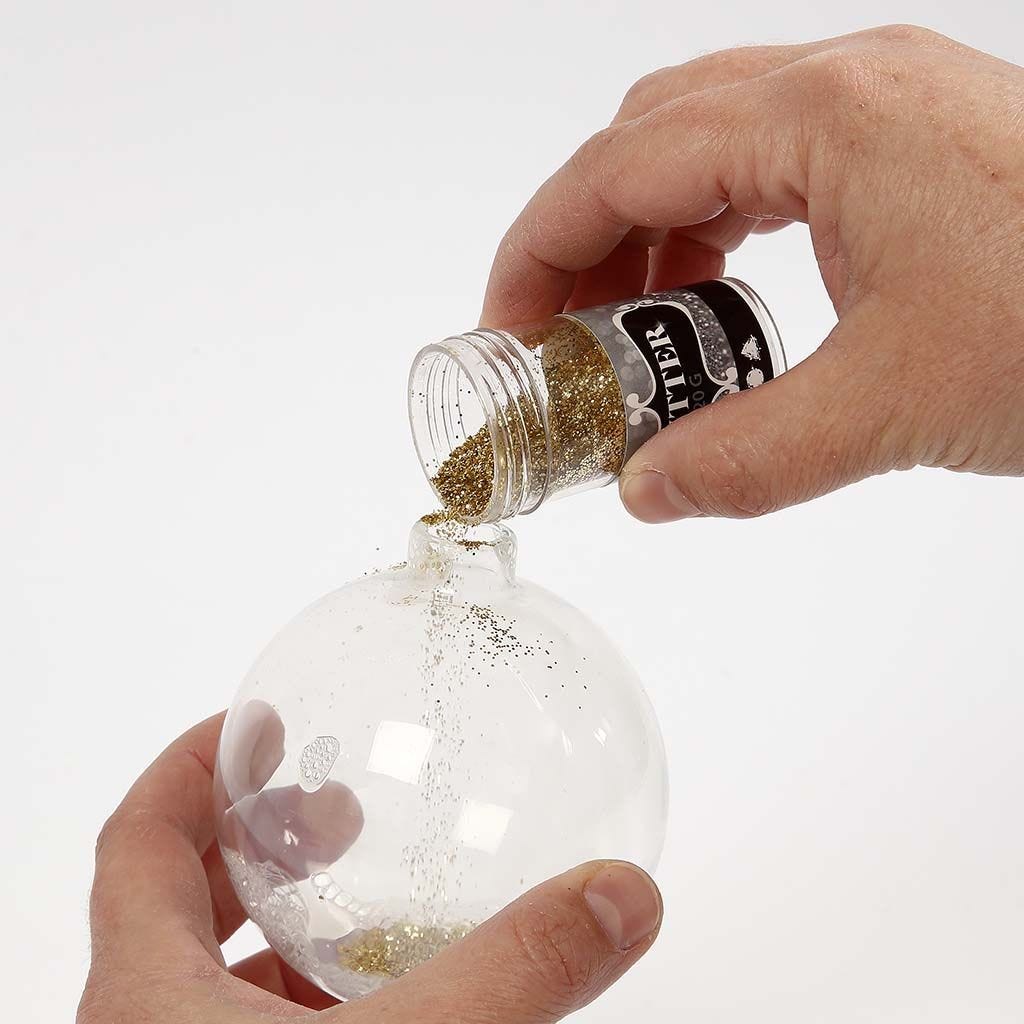 2
Pour loose glitter through the opening of the bauble. (You may use a paper funnel if the opening is very small).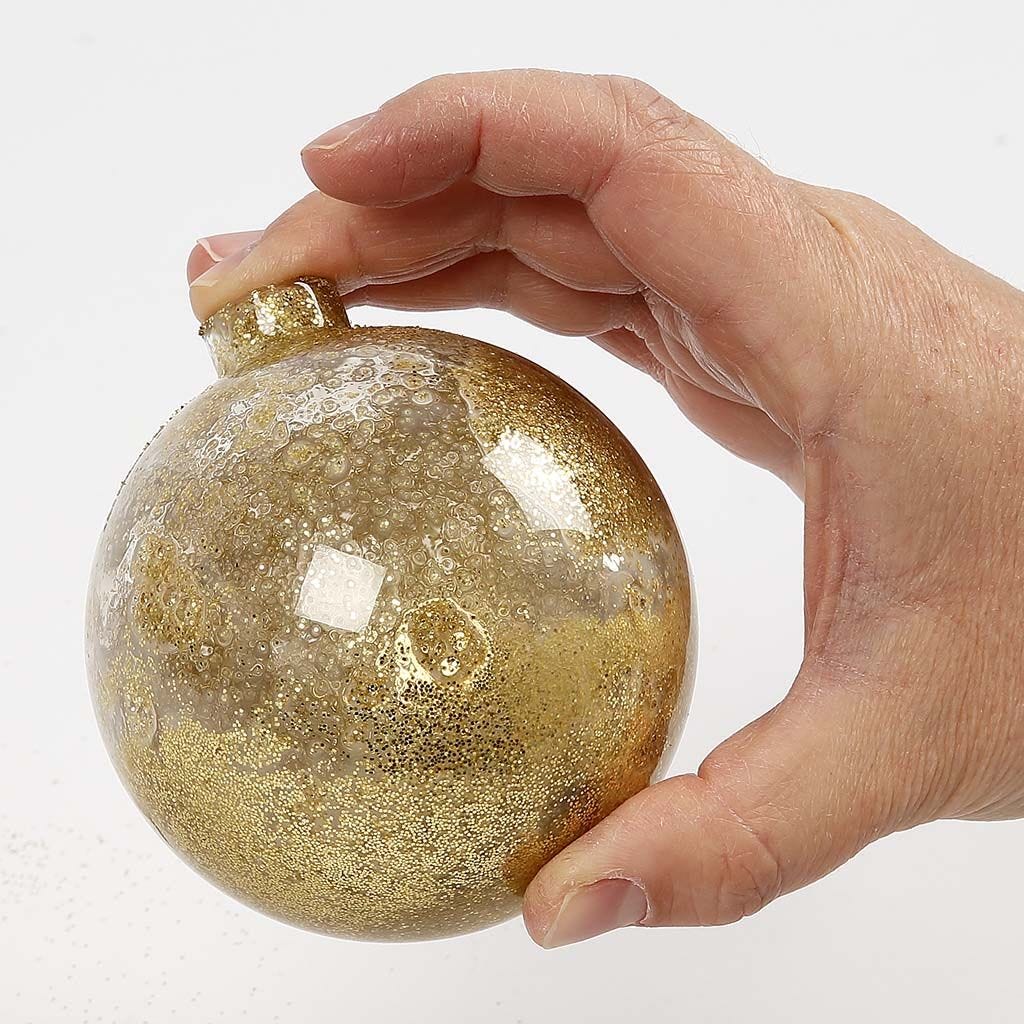 3
Place your finger over the opening of the bauble and distribute the loose glitter by shaking the bauble well. Pour out excess glitter or pour more inside, if necessary to cover the inside completely. Leave to dry and reattach the metal collar.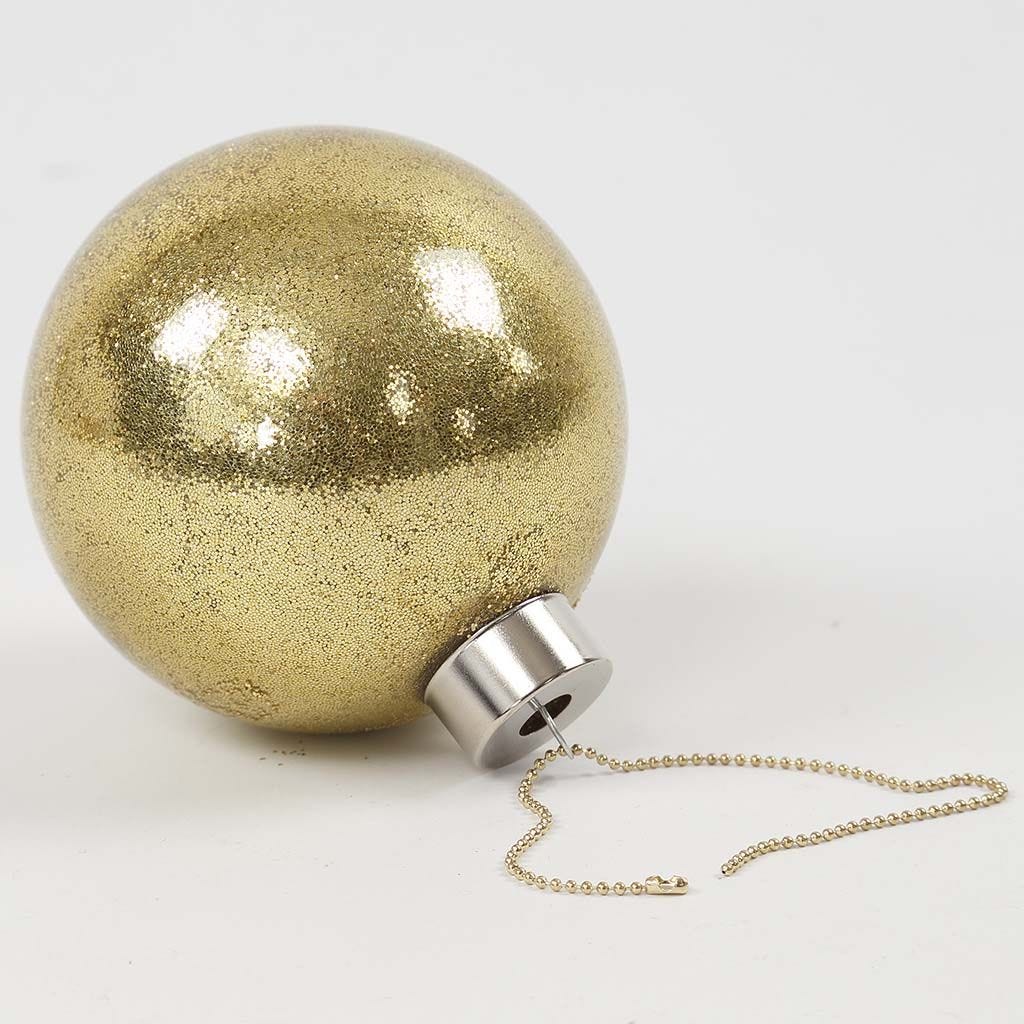 4
Tie a piece of string onto the loop at the top. Here we have used a bead chain with a matching fastener.