Gold imitation metal leaf gives a beautiful effect on papier-mâché products. Make an adhesive surface on the product (with Fix Glue), place the gold imitation metal leaf on top and brush away excess gold imitation metal leaf.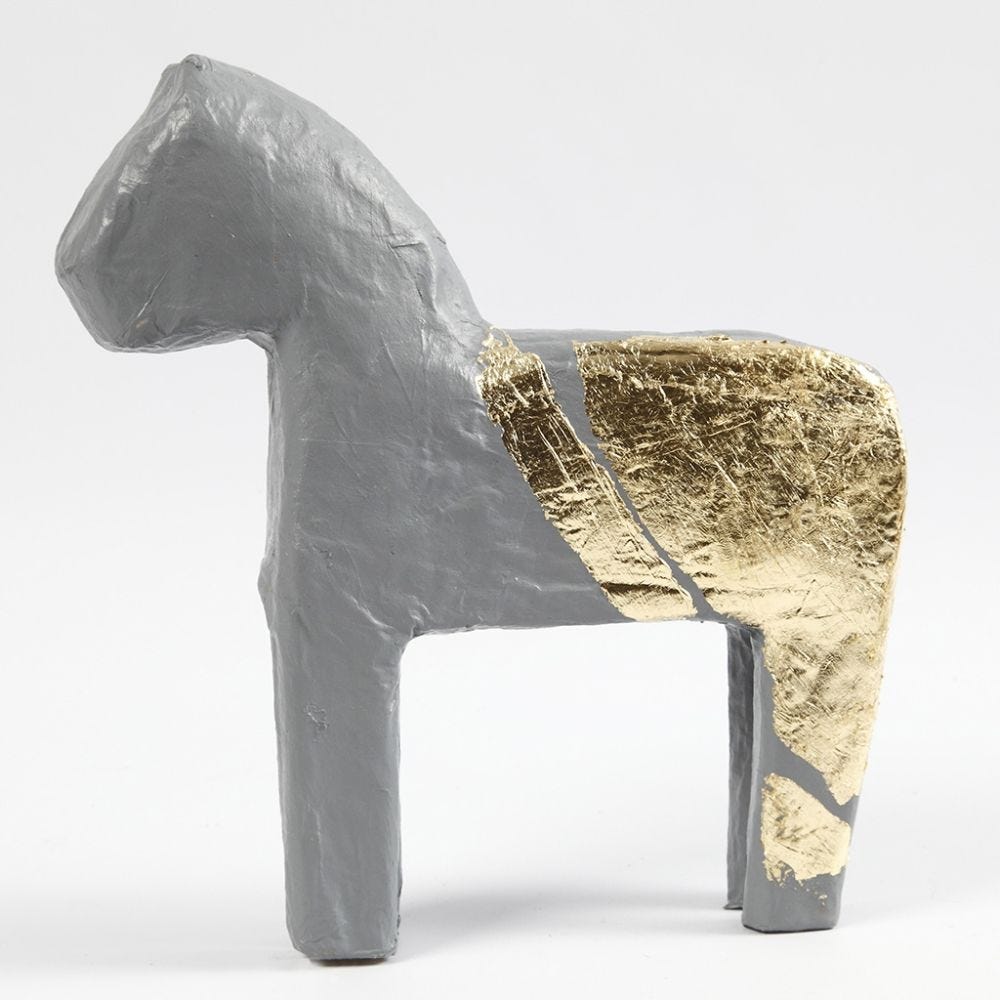 How to do it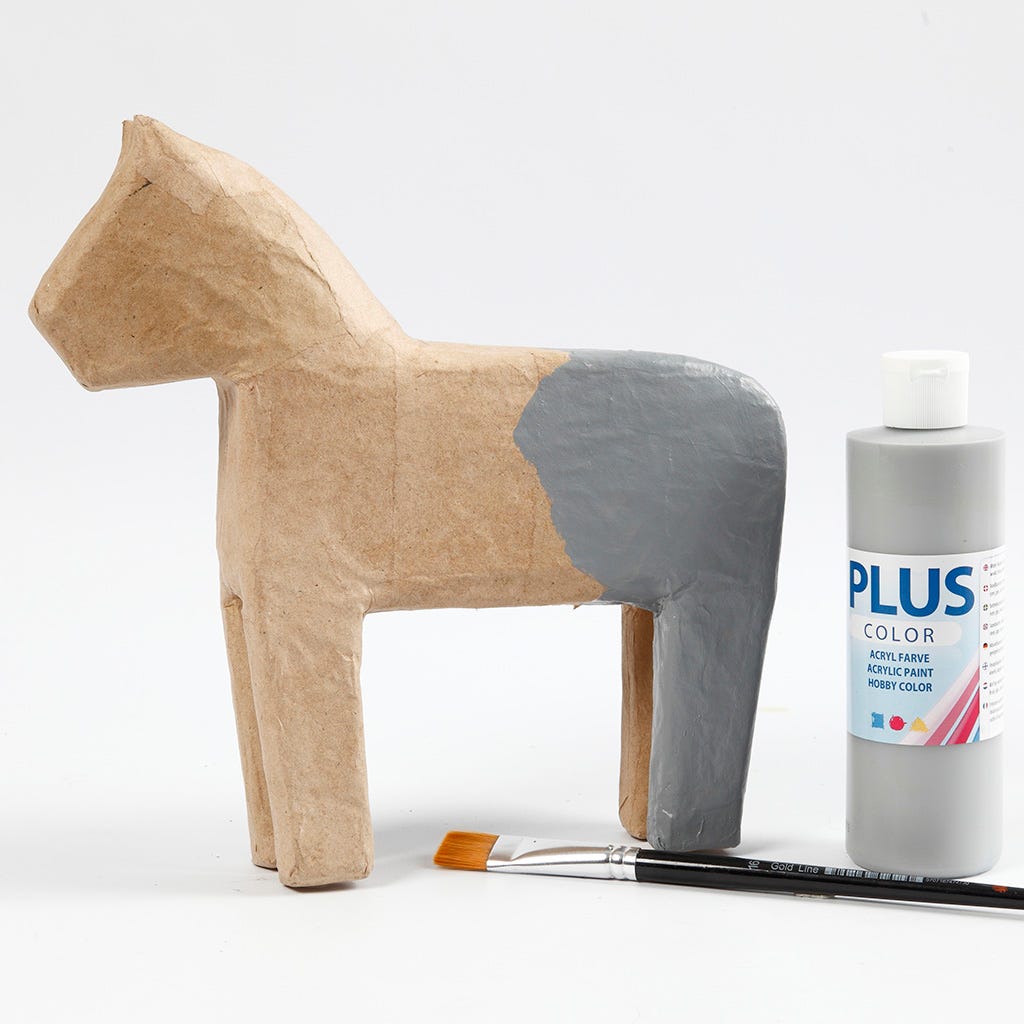 1
If you want partial gilding of a papier-mâché item, you will need to paint it first using Plus Color craft paint which has an excellent opacity.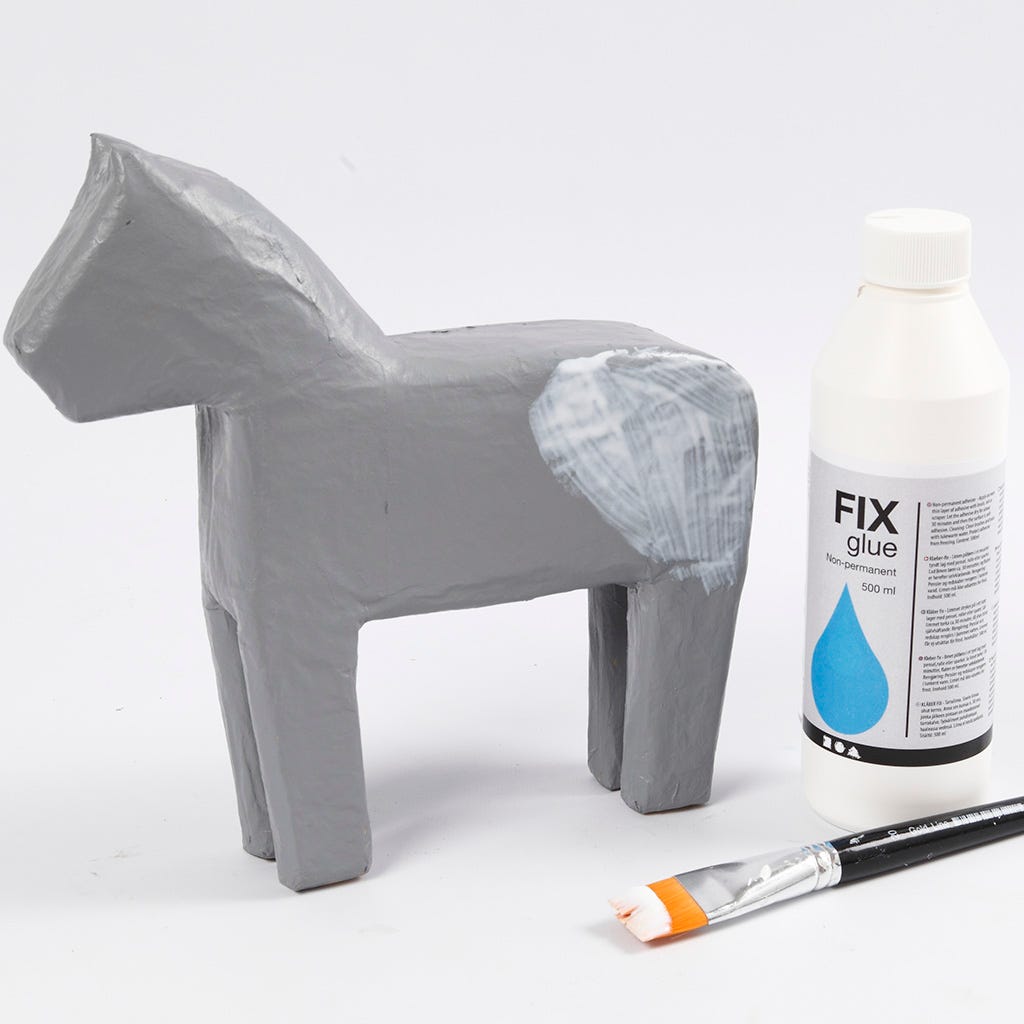 2
Fix Glue is ideal for working with gilding. This special glue is applied with a brush. When the glue is dry, it leaves a sticky surface (like the sticky side of a sticker). The glue is ready to use when it is transparent. A TIP: Place the brush in water immediately and wash in soft brown soap later to leaving it sticky amongst the other brushes.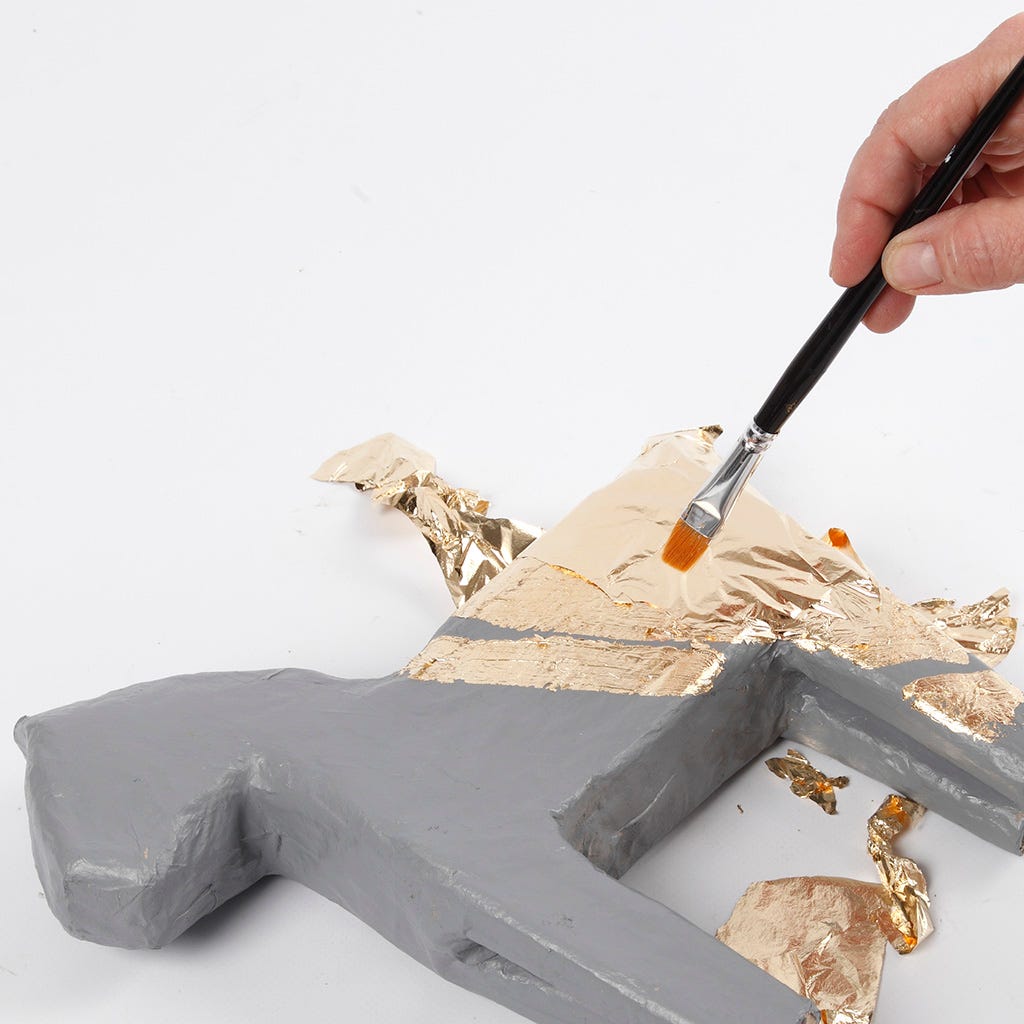 3
Place the gold imitation metal leaf onto the sticky surface. Use a soft brush for gently brushing off excess gold imitation metal leaf. It may occasionally be an advantage to varnish the item at the end to protect the surface – however, it is not necessary.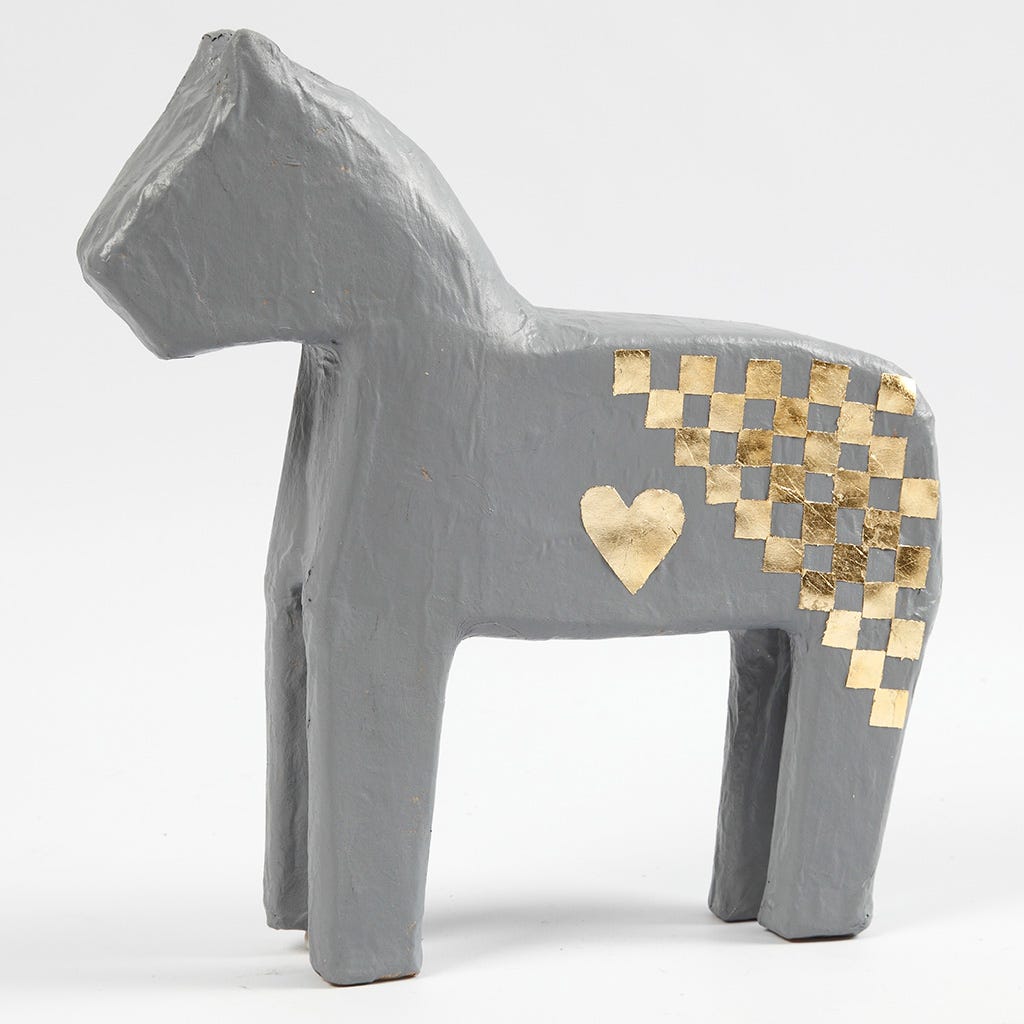 4
Another variant (with a completely different look): Here we have used double-sided foil tape cut-outs. Double-sided foil tape is available in sheets with printed squares on the protective paper. NB: The foil is best suited to flat (not curved) surfaces.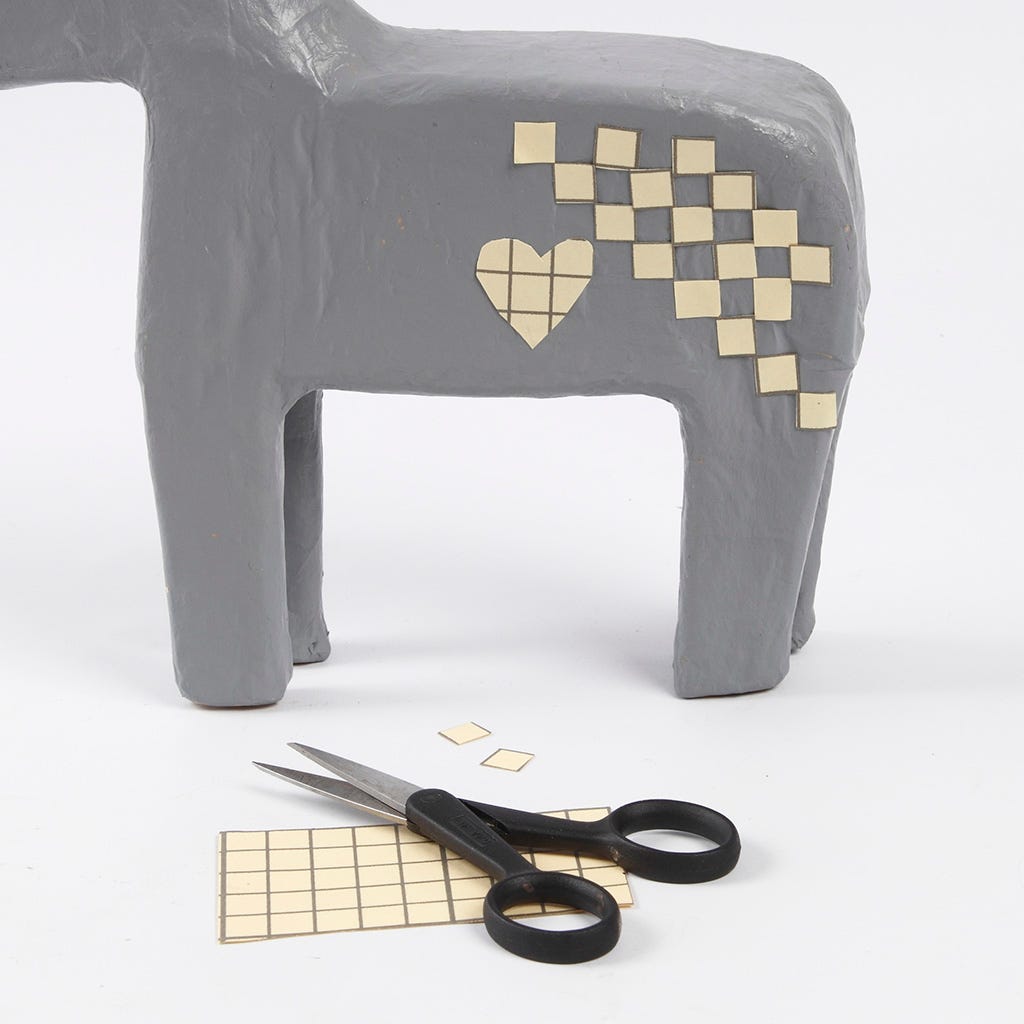 5
Cut out your chosen designs from double-sided foil tape. Remove the protective paper from the foil on one side and attach onto the papier-mâché item.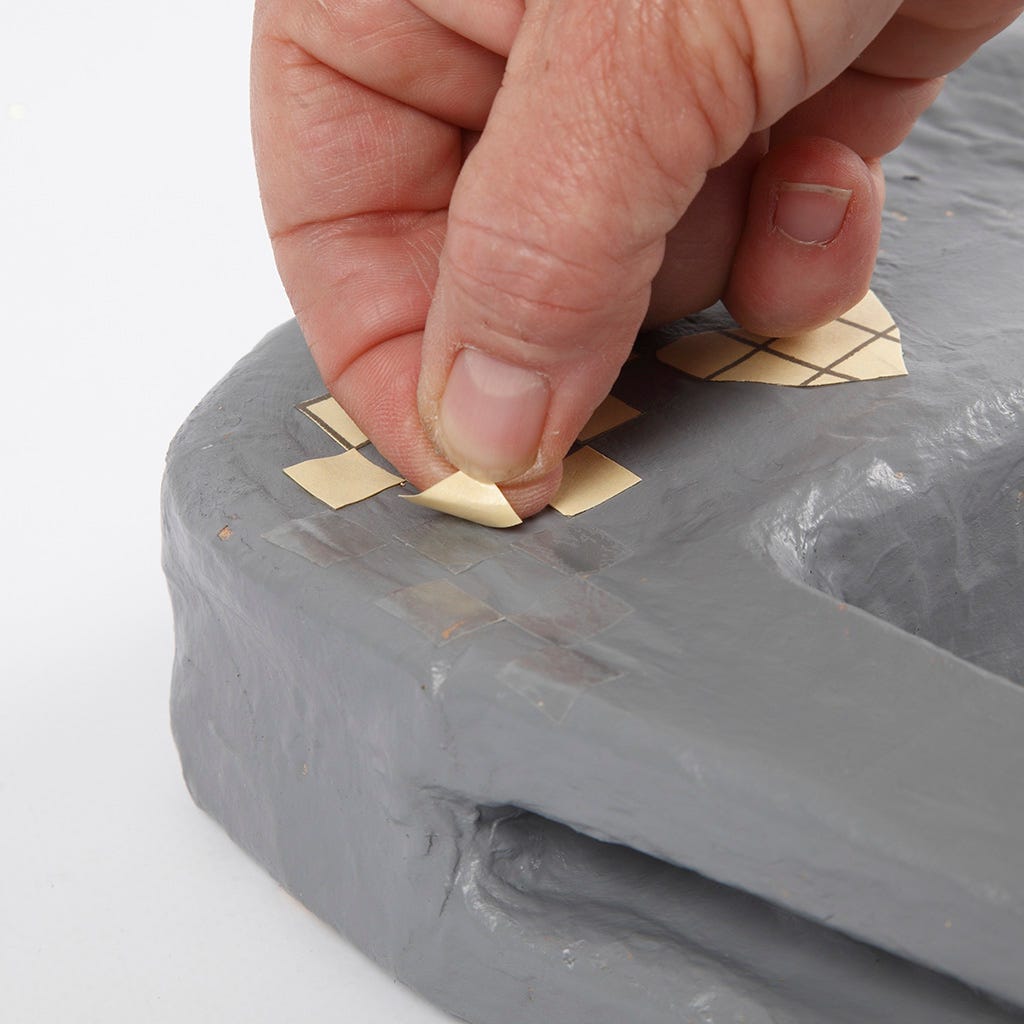 6
Remove the protective paper from from the foil on the upper side.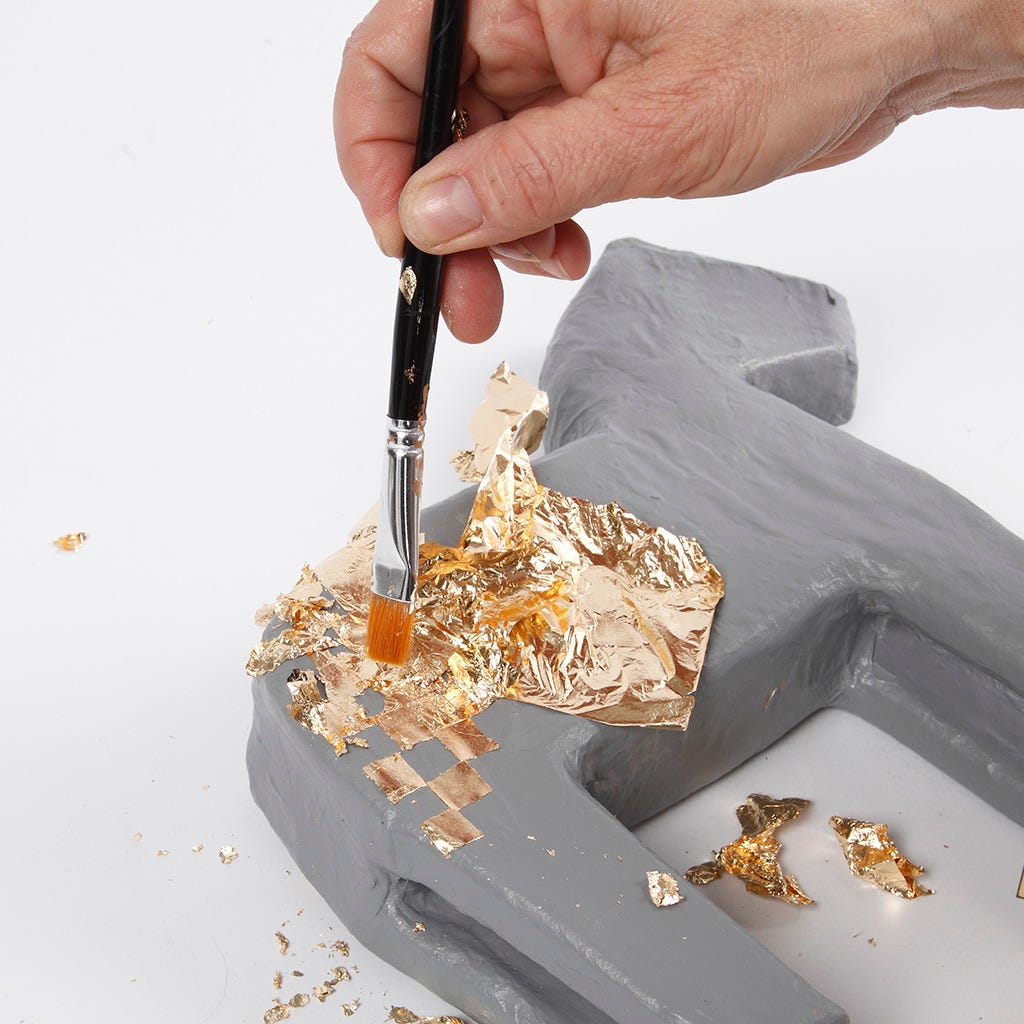 7
Attach gold imitation metal leaf and remove the excess with a brush.
Copyright © 2013-present Magento, Inc. All rights reserved.