 How to do it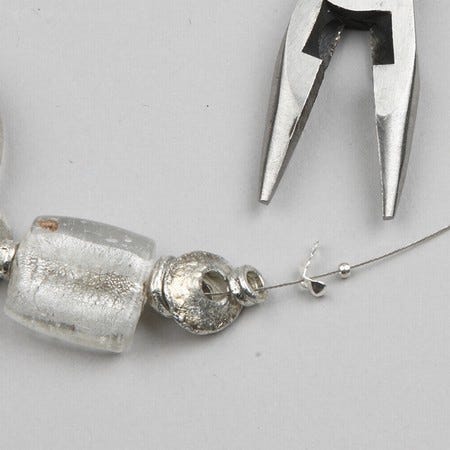 1
Put on glass and metalbeads on a wire and close it in both ends with bead tips and crimp beads.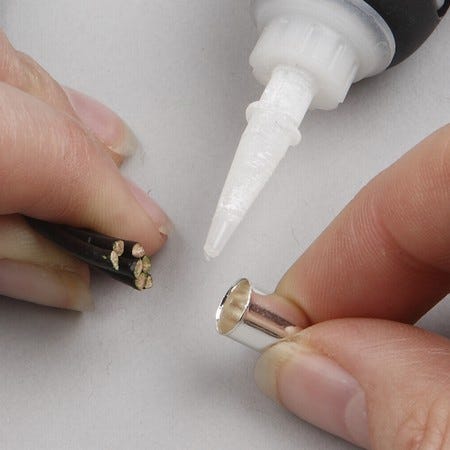 2
Cut of 7 pieces of leather cord of about 16 cm. Collect them and glue the ends together in a cord end in both ends.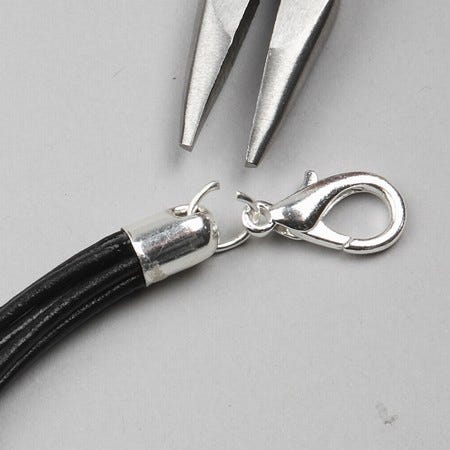 3
Mount the lock with an oval ring.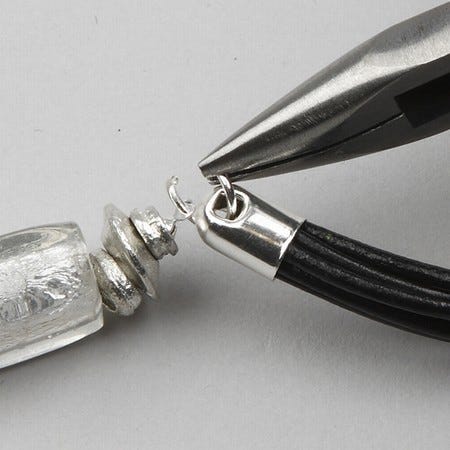 4
Connect the parts with an oval ring.