Gift wrapping with a tea towel decorated with a stamped design
Gift wrapping with a tea towel decorated with a stamped design
Make your own unique and environmentally friendly fabric gift wrapping from a tea towel made from 100% cotton with a stamped design. You can keep and re-use the wrapping. How to do it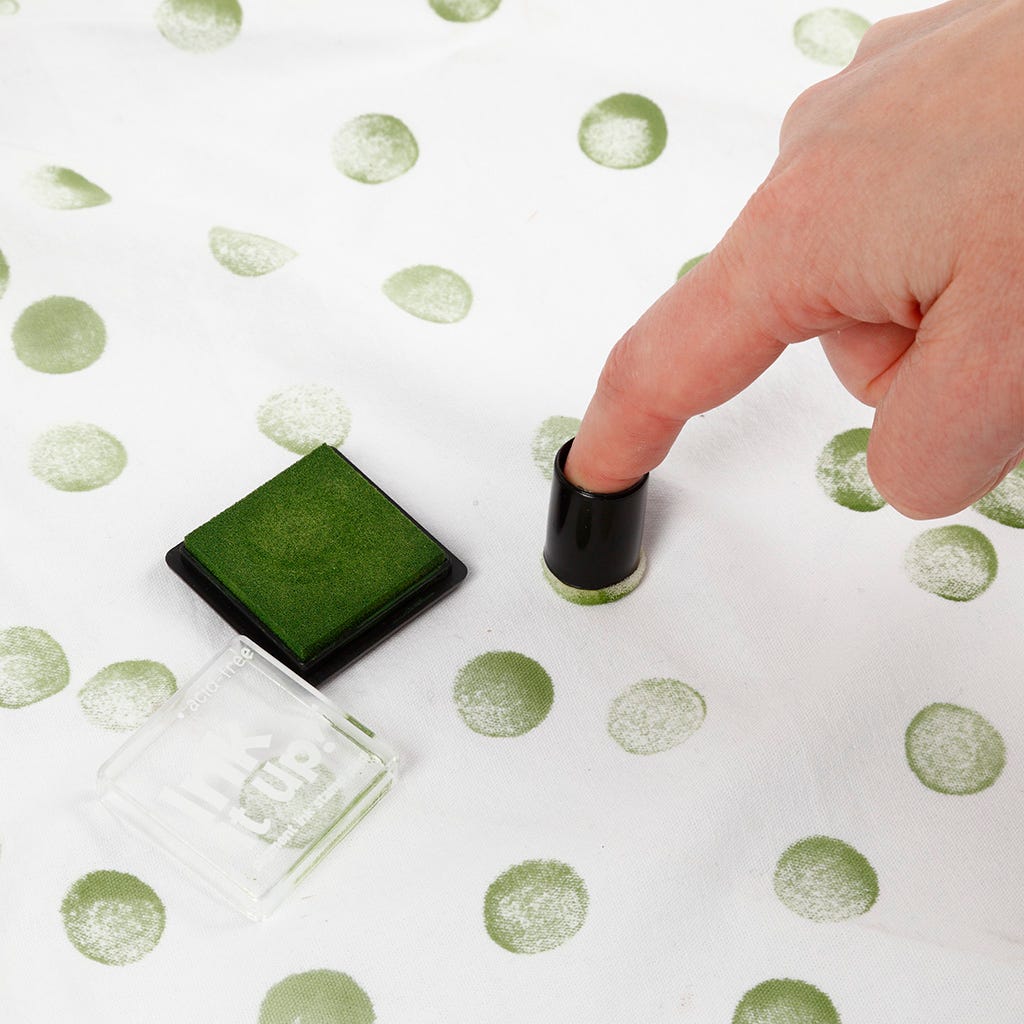 1
Wash the tea towel following the washing instructions. Make dots with a sponge dabber and an ink pad.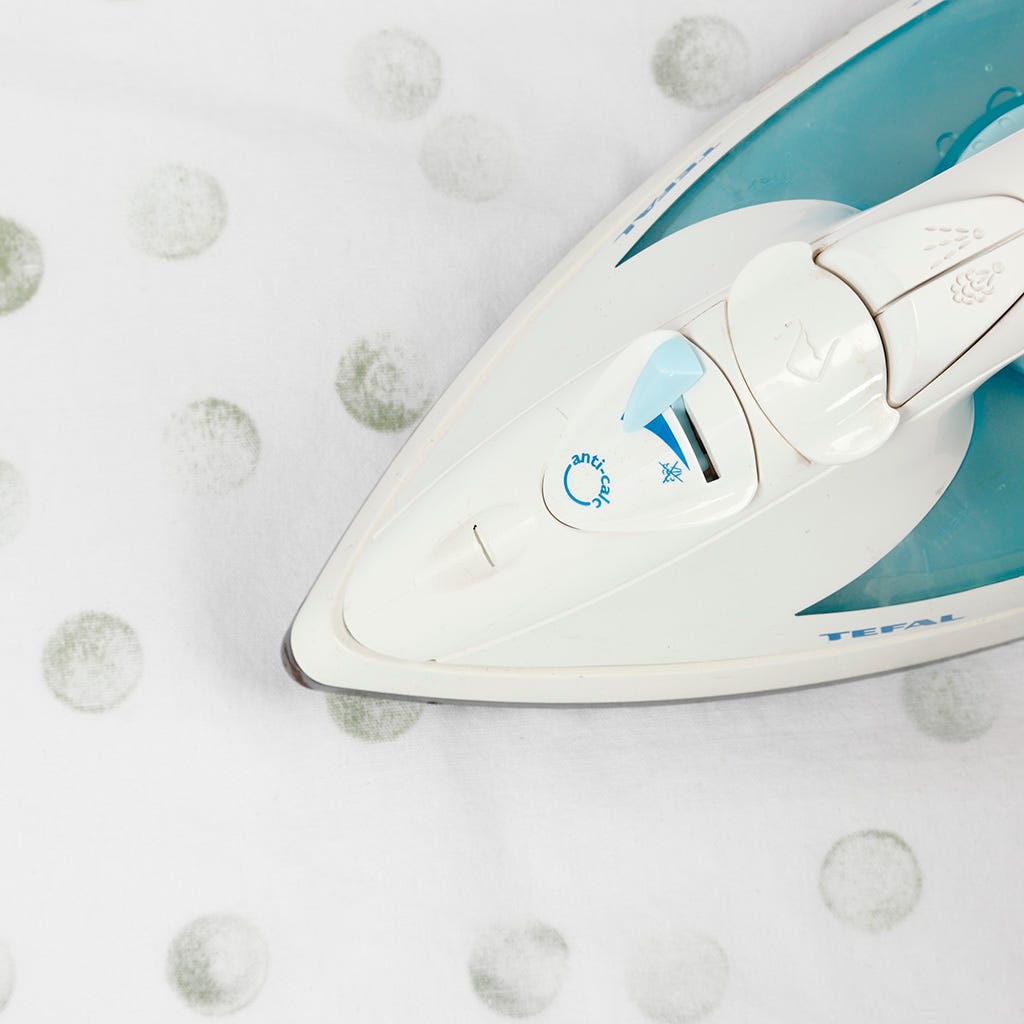 2
Fix the colour by ironing the back of the tea towel with an iron set on a medium temperature for 5 min.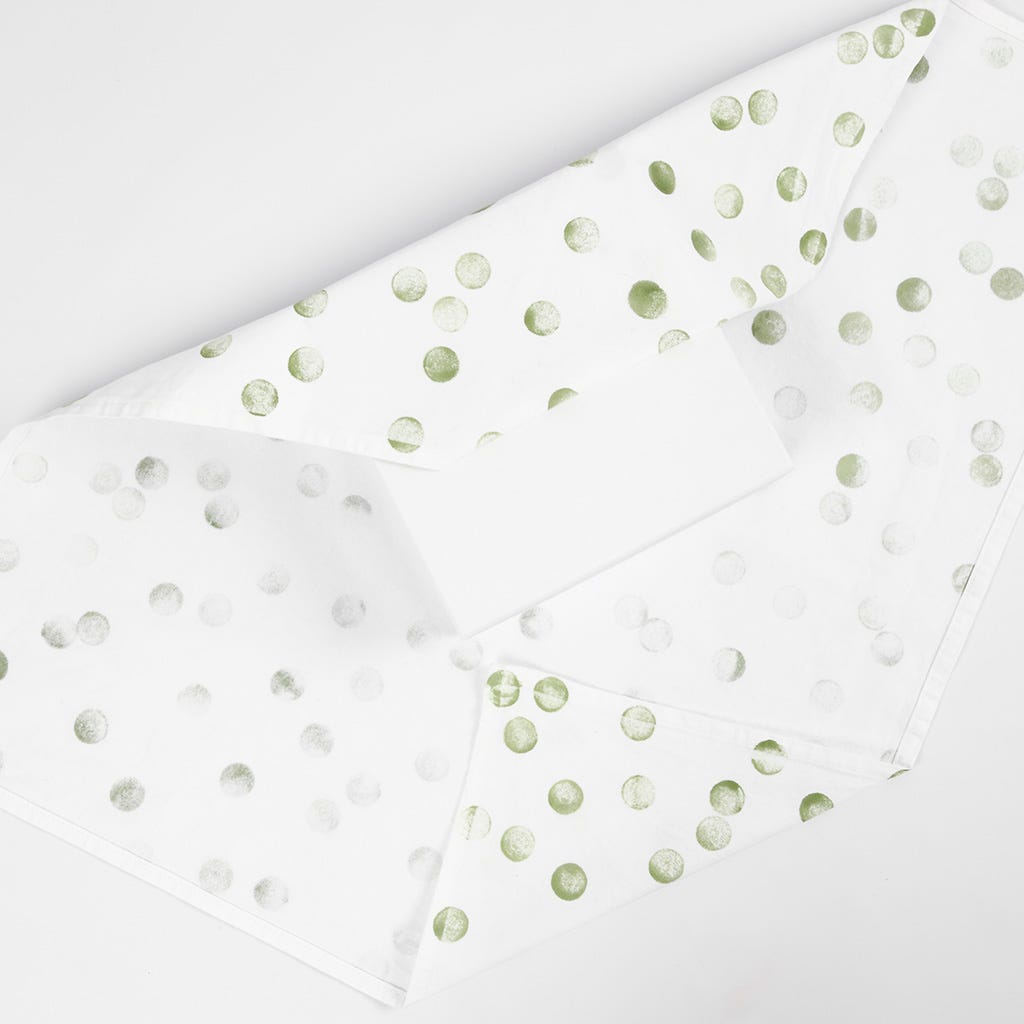 3
Place the present in the middle of the tea towel and fold up two of the corners twice as shown in the photo.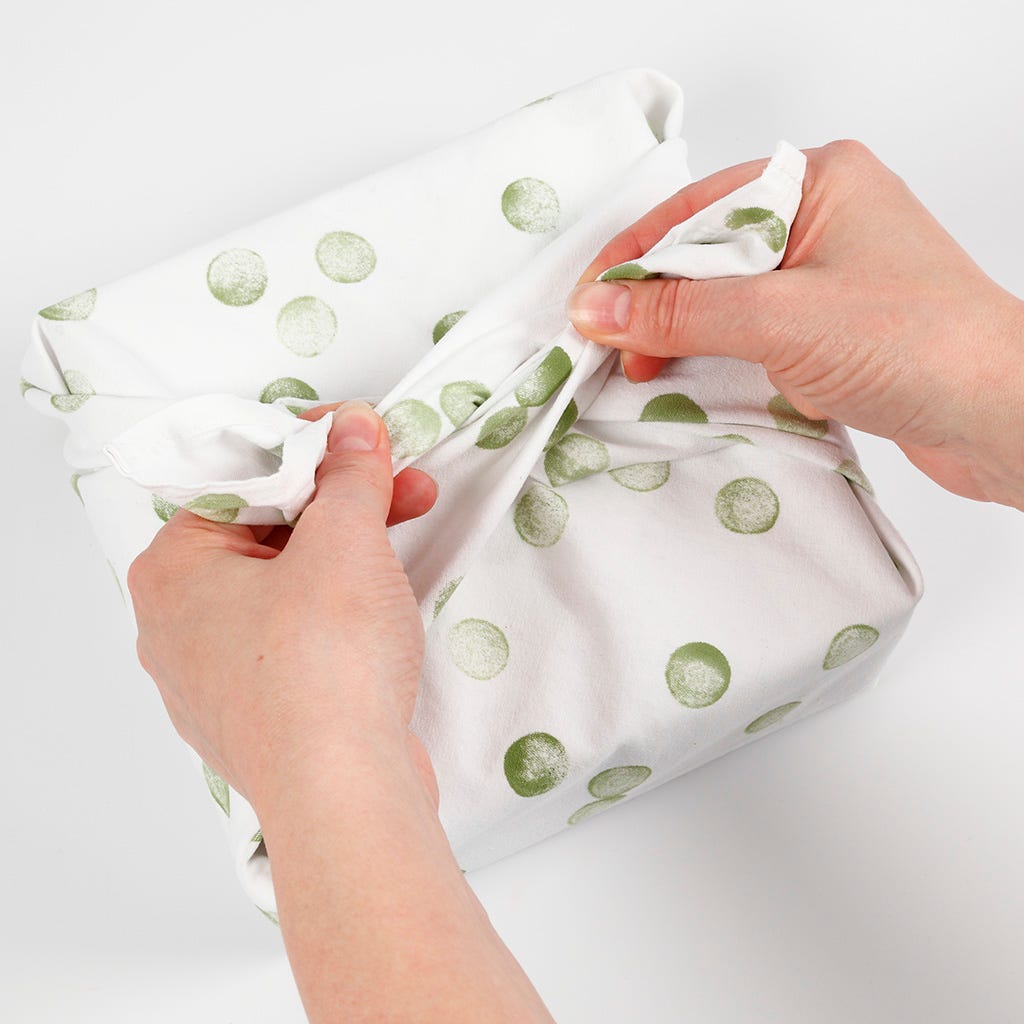 4
Gather the other two corners and tie a knot.