Gift Wrapping with a large Bow from Paper Star Strips
Gift Wrapping with a large Bow from Paper Star Strips
This present is wrapped with Vivi Gade design wrapping paper and matching ribbon in three parallel rows. A large bow is made from paper star strips in the same design and glued on in the middle. How to do it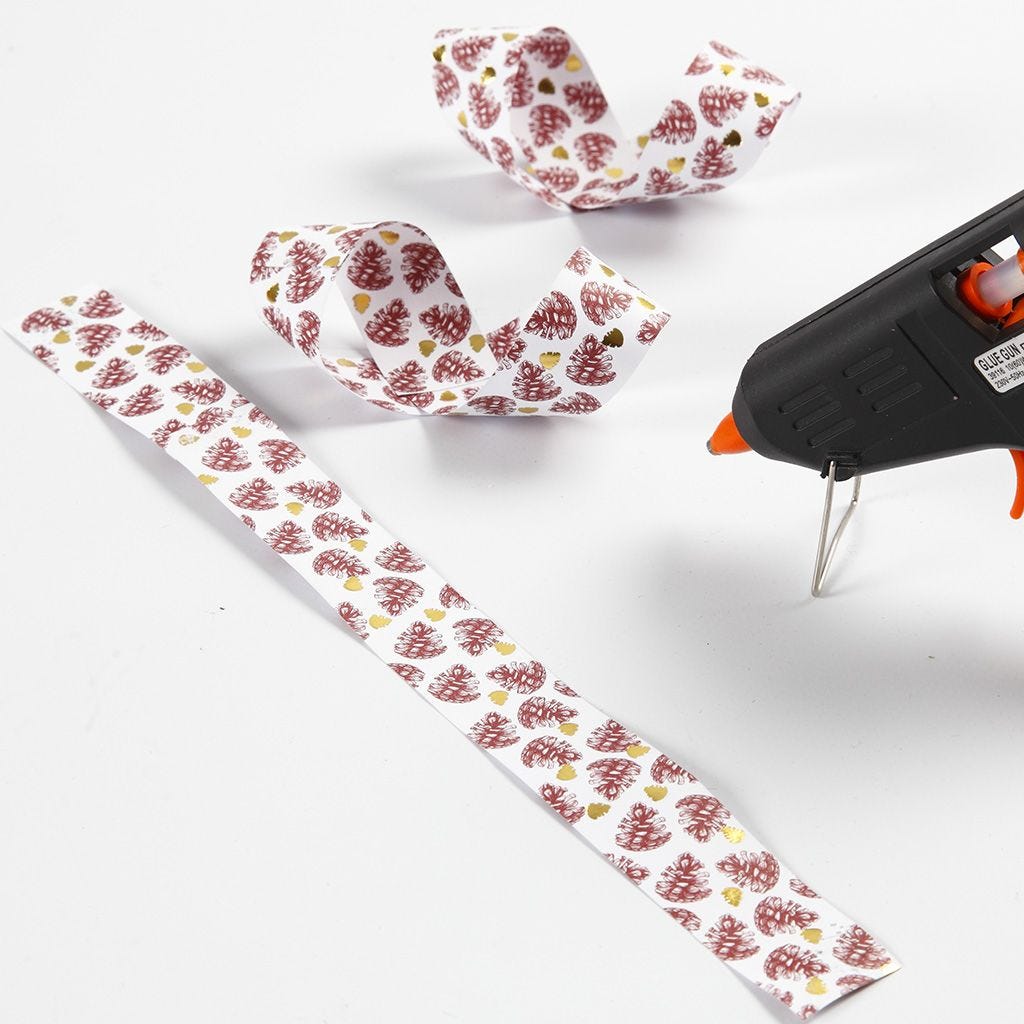 1
Cut two paper star strips into three equally long pieces each (we have used 25 mm wide paper strips in this example). Twist each paper star strip into the shape of a number 8 and glue. (Study the photo carefully).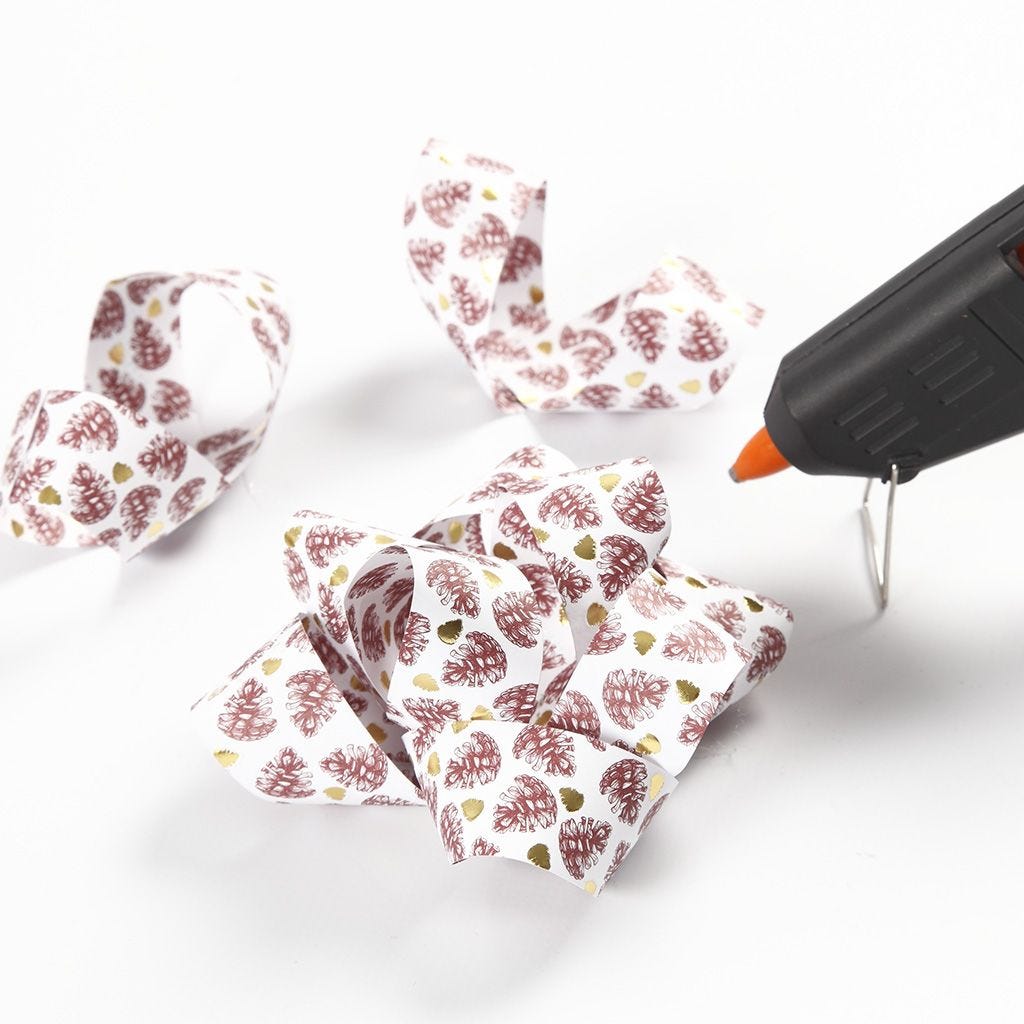 2
Glue all six figure eights together staggered on top of each other to a large bow. Wrap the present in wrapping paper and ribbon and glue the bow on top at the end.