Gift Wrapping decorated with Gold Decorations
Gift Wrapping decorated with Gold Decorations
This gift bag and the wrapped gift are decorated with words made with letter beads threaded onto gold yarn which is then tied around each gift. A 2-in-1 hanging decoration split in two, decorated with gold glitter glue is added for further decoration. How to do it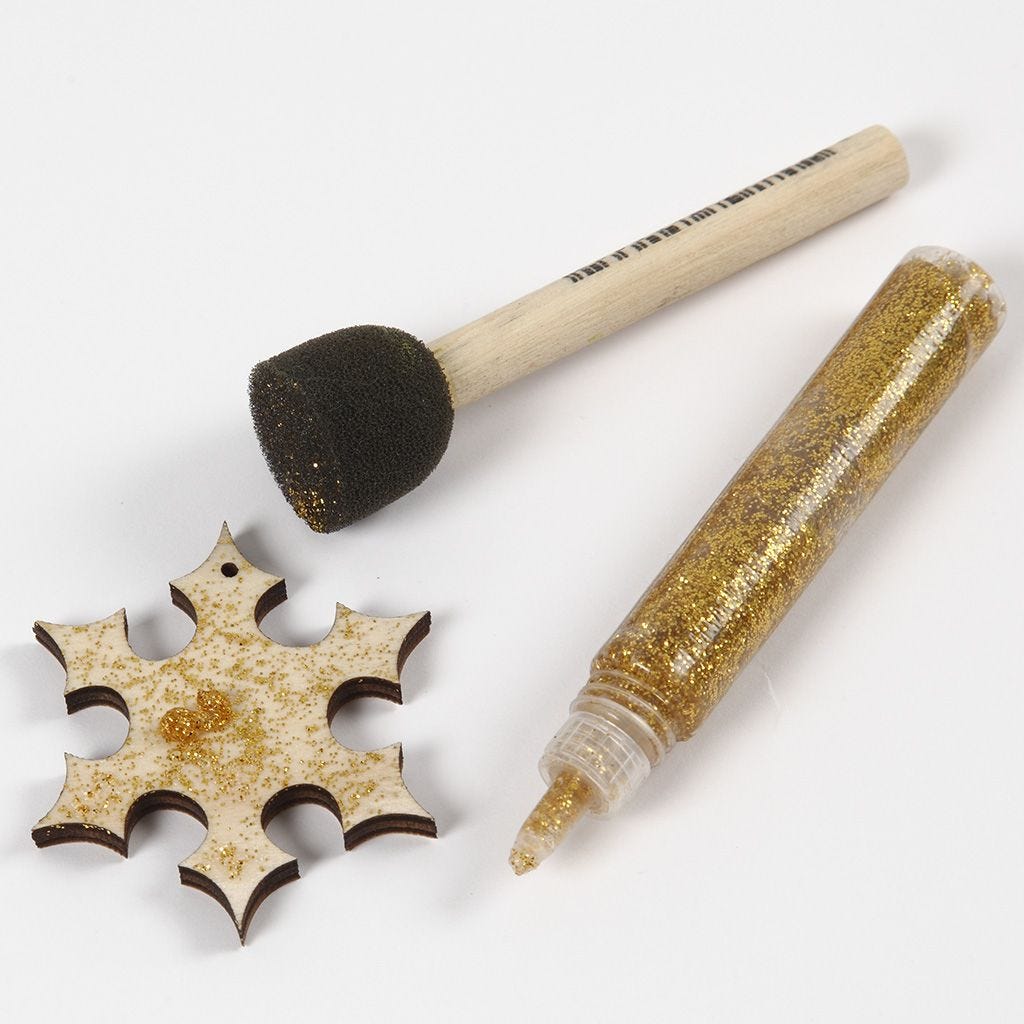 1
Separate the 2-in-1 hanging decoration and decorate with glitter glue. Spread the glue with a foam stencil brush over one of the pieces and leave to dry.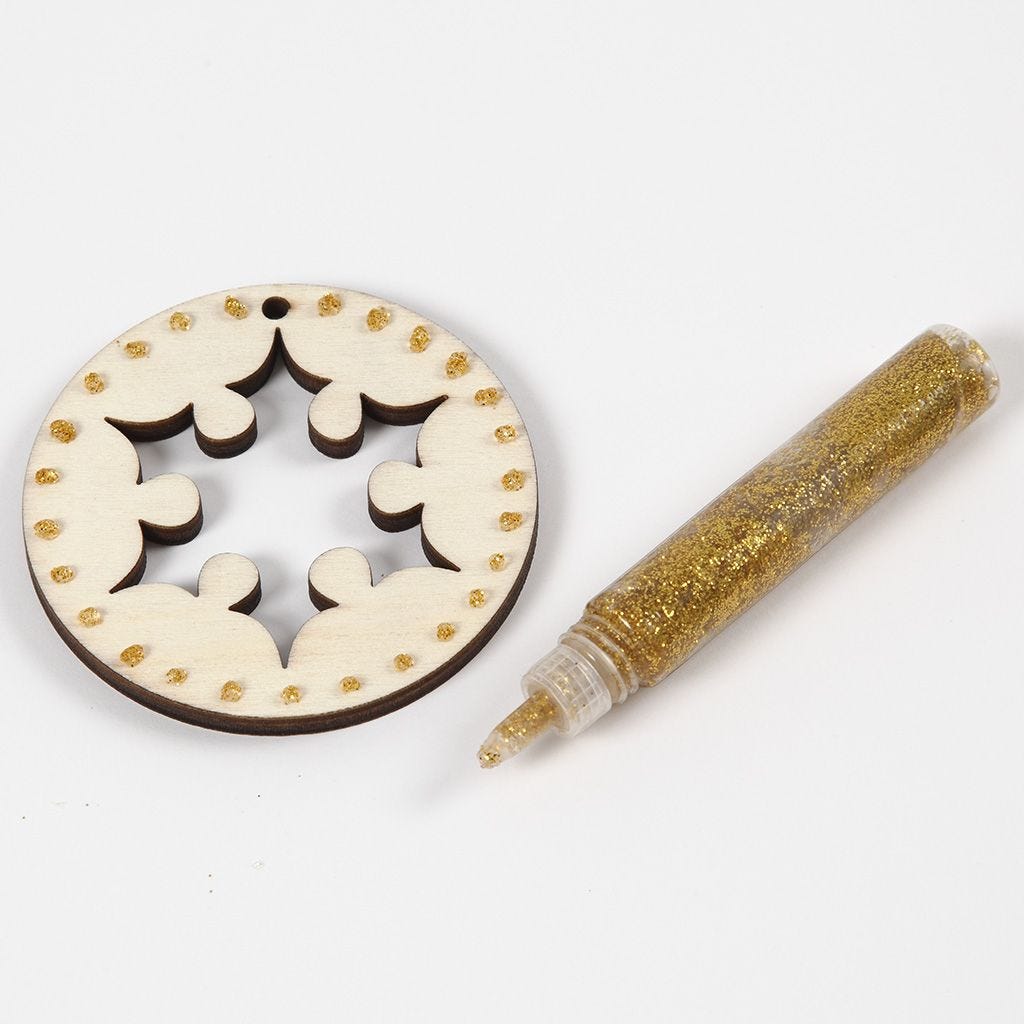 2
Make small dots around the edge on the other piece. Leave to dry.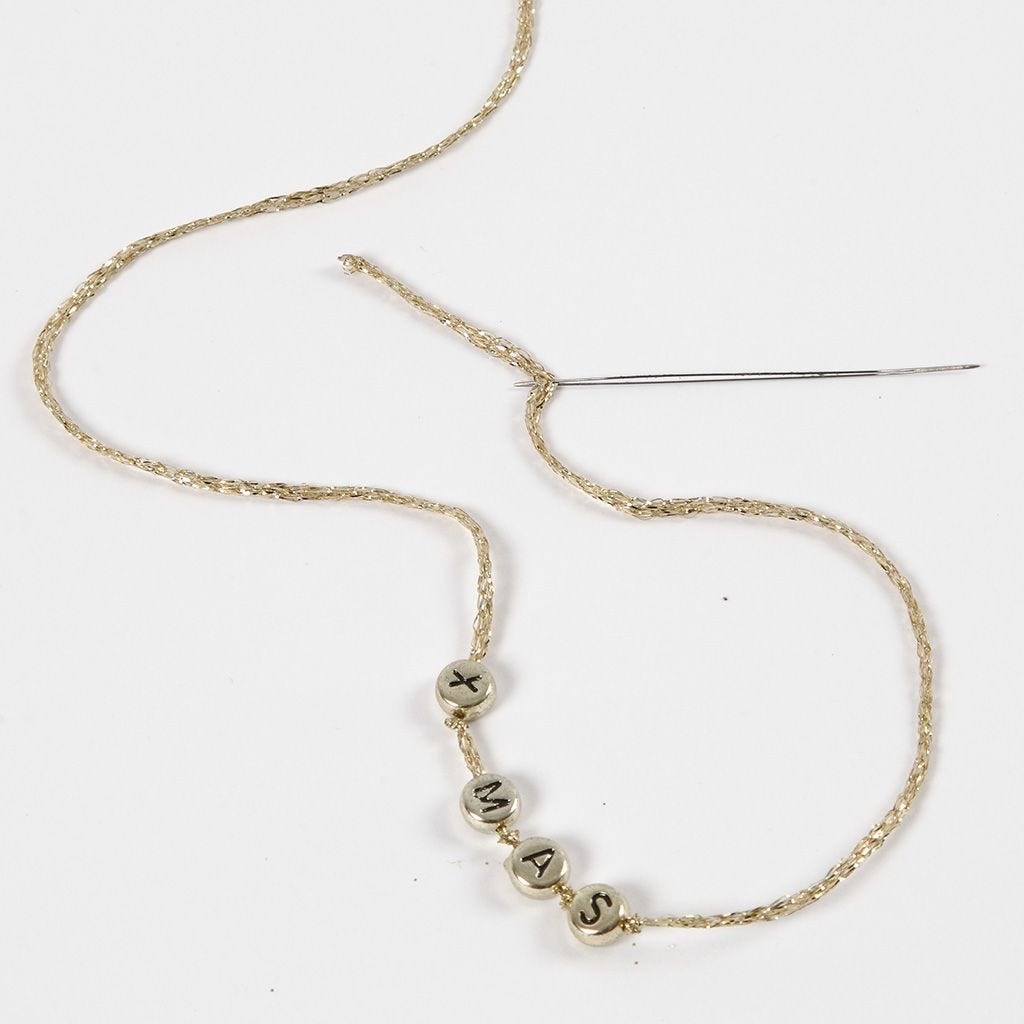 3
Cut a long piece of gold yarn and double it over. Thread the number of letter beads onto the yarn required to spell your chosen word. (You may use a beading needle). Tie the yarn and a decorated piece onto each gift.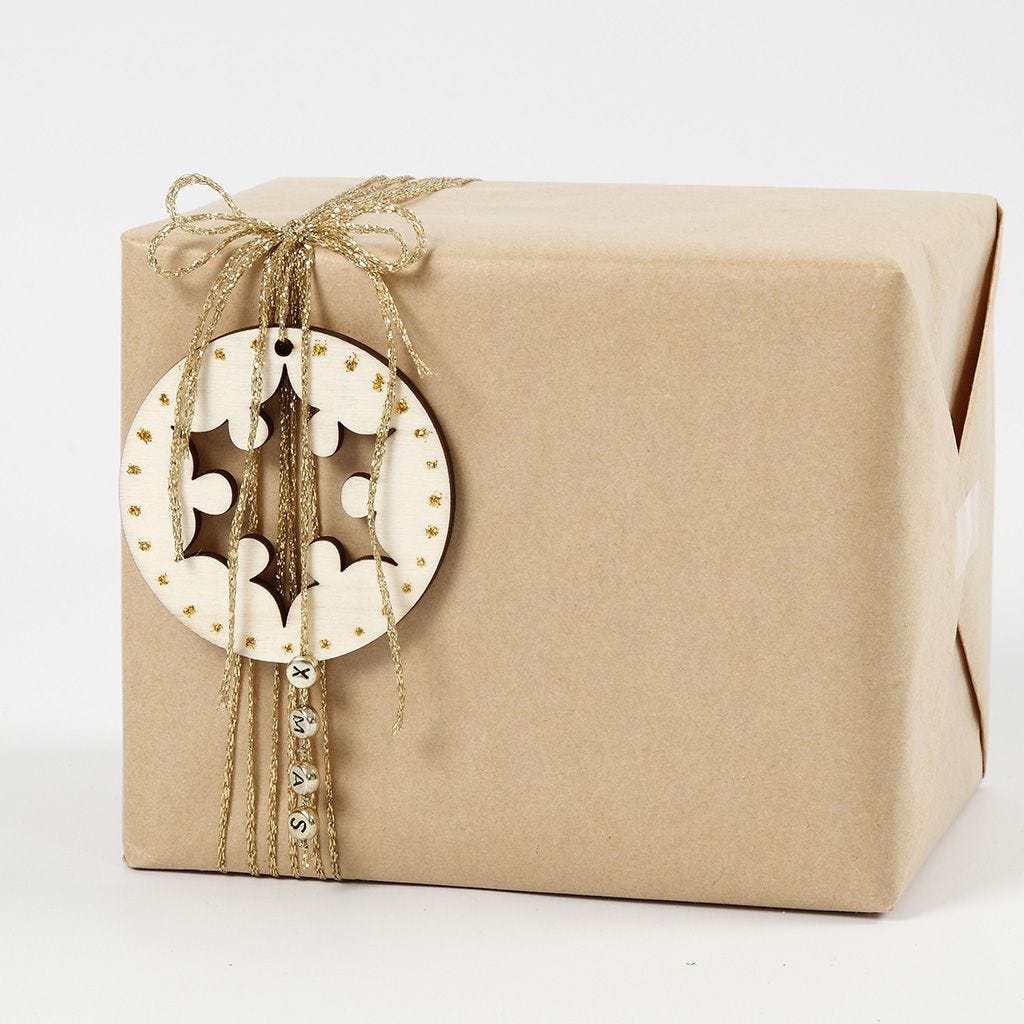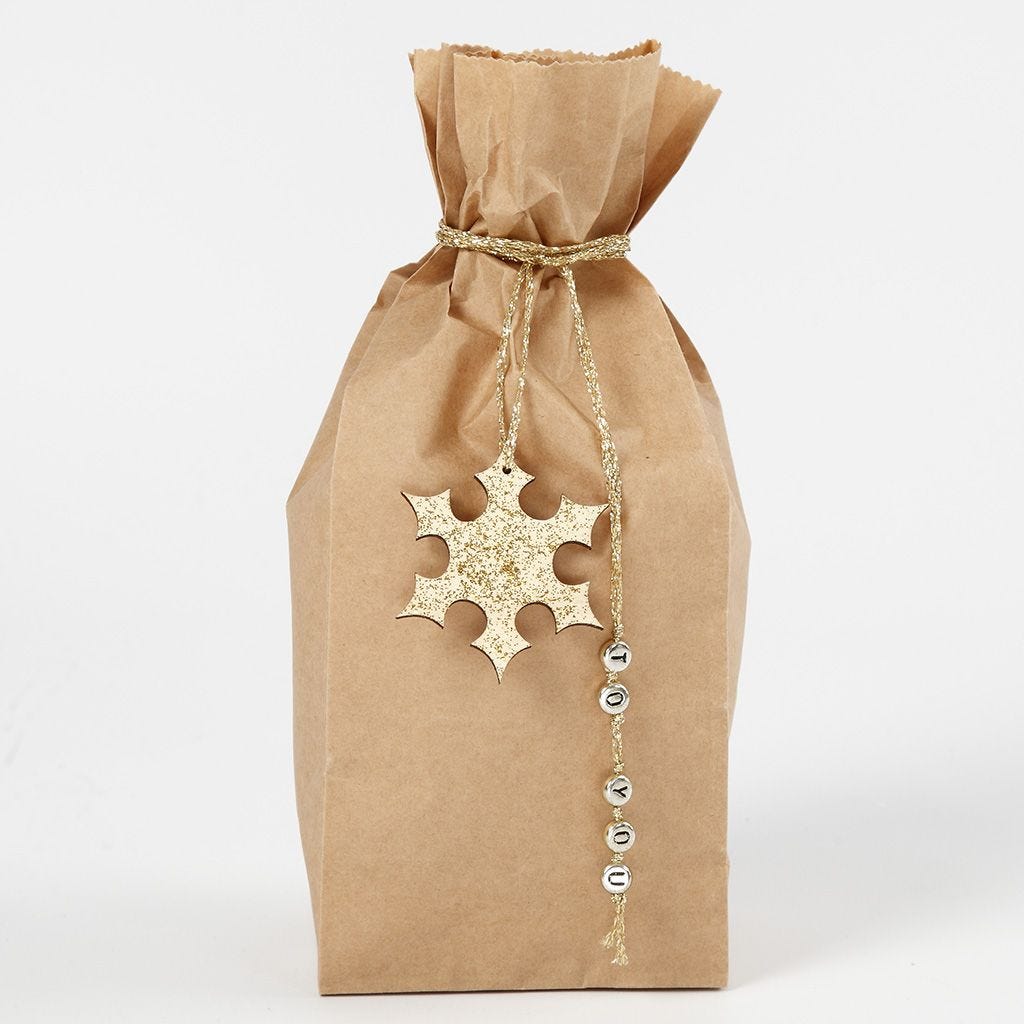 Copyright © 2013-present Magento, Inc. All rights reserved.