Gift wrapping decorated with a Card Flower
Gift wrapping decorated with a Card Flower
These presents are wrapped in identical wrapping paper and are decorated with a card flower which has a pom-pom in the middle. Cotton yarn is wrapped around each present. Gift ribbon is only used on one of the presents.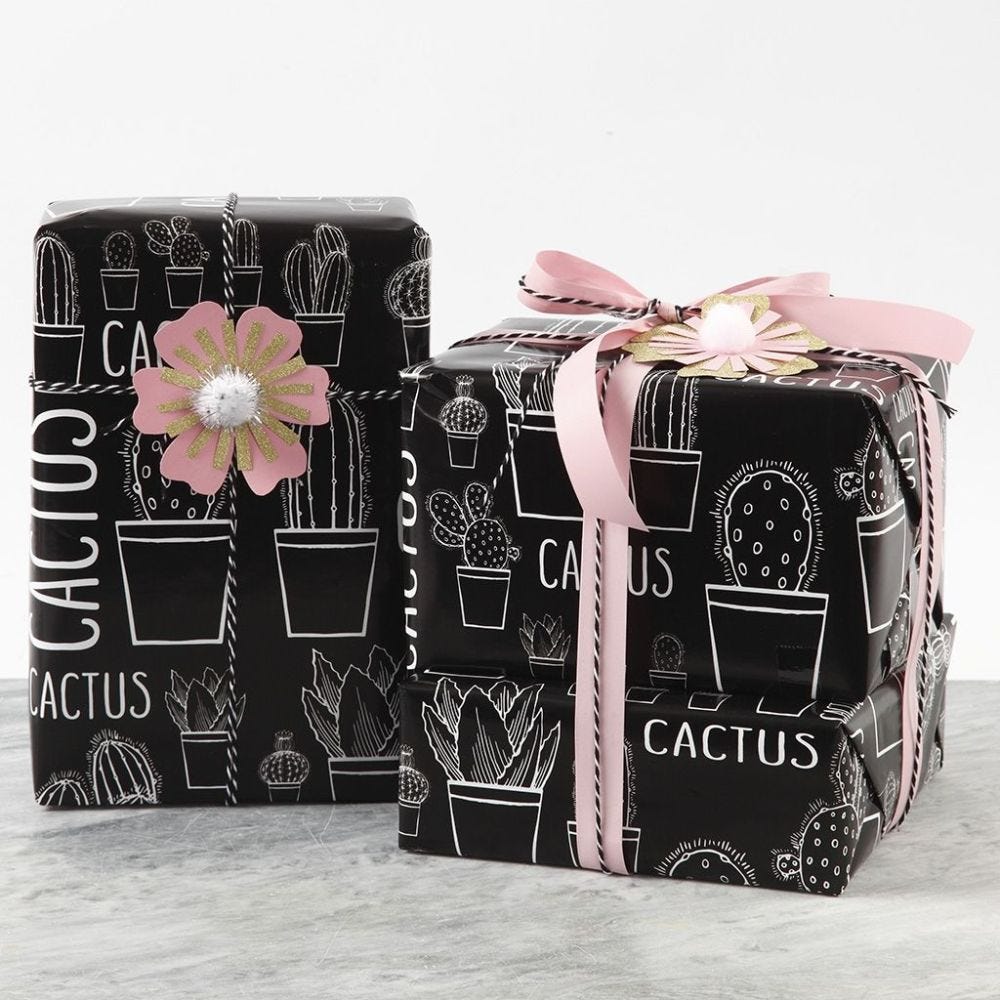 How to do it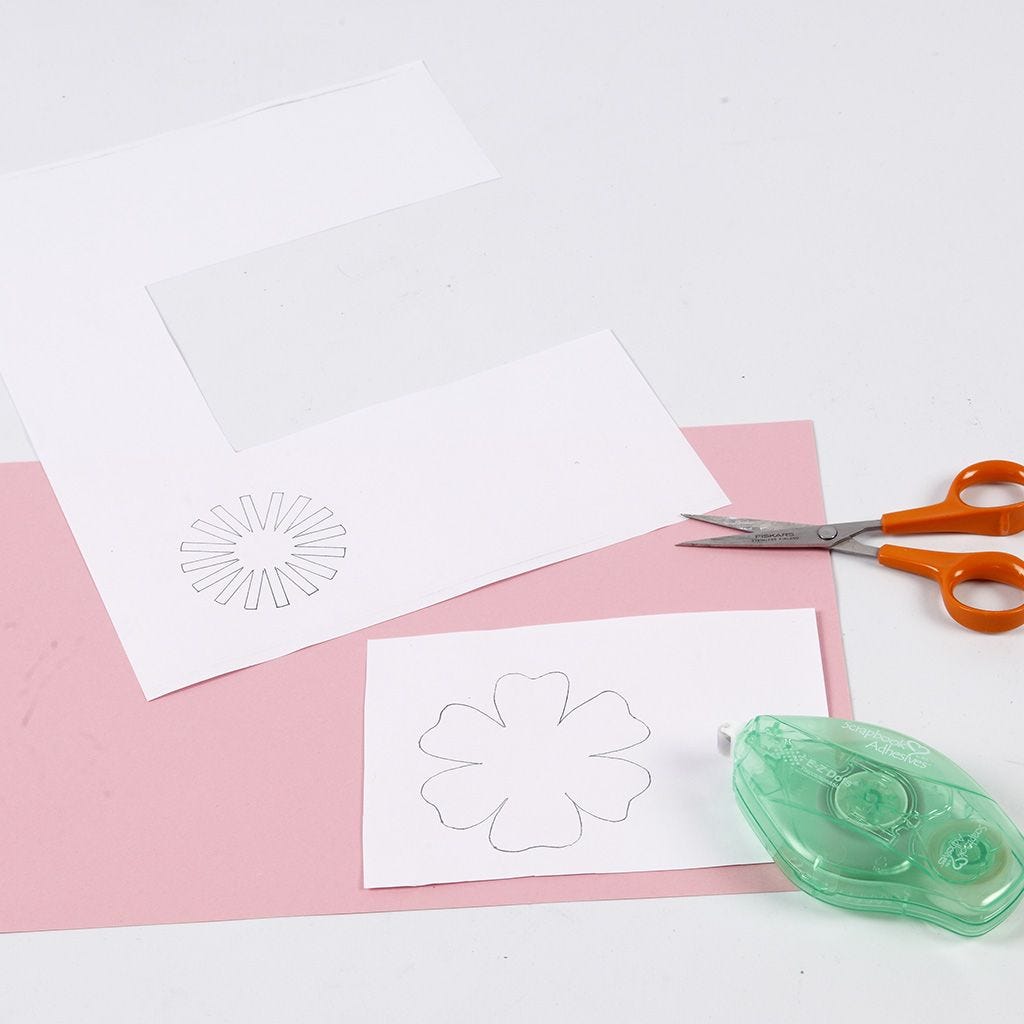 1
Flower: Print the template for a flower in two sizes each consisting of two parts. (The sheet with the templates is available as a separate pdf-file for this idea). Cut out the designs and attach them onto card in different colours. Cut out.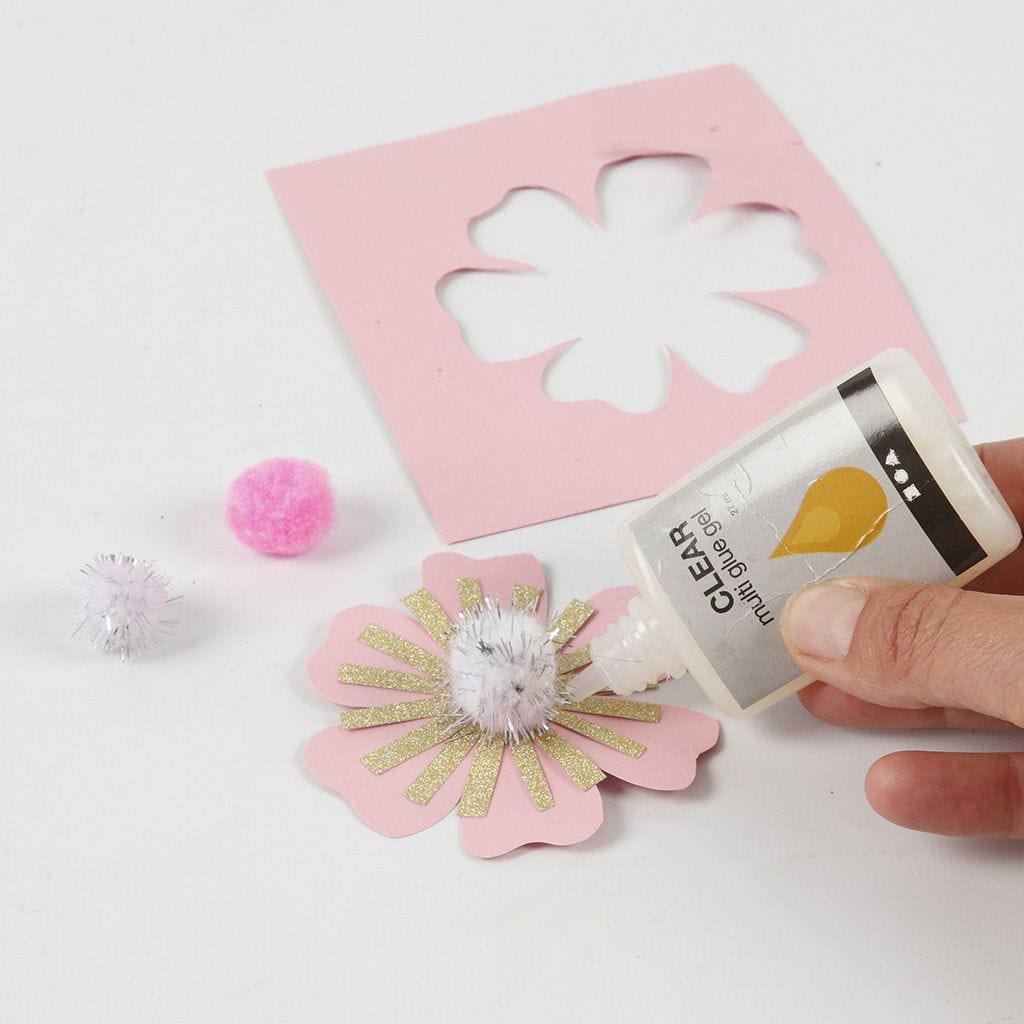 2
Glue together the two parts for each flower as shown and glue a pom-pom onto the middle using Clear Multi Glue gel. Leave to dry and, in the meantime, wrap the present.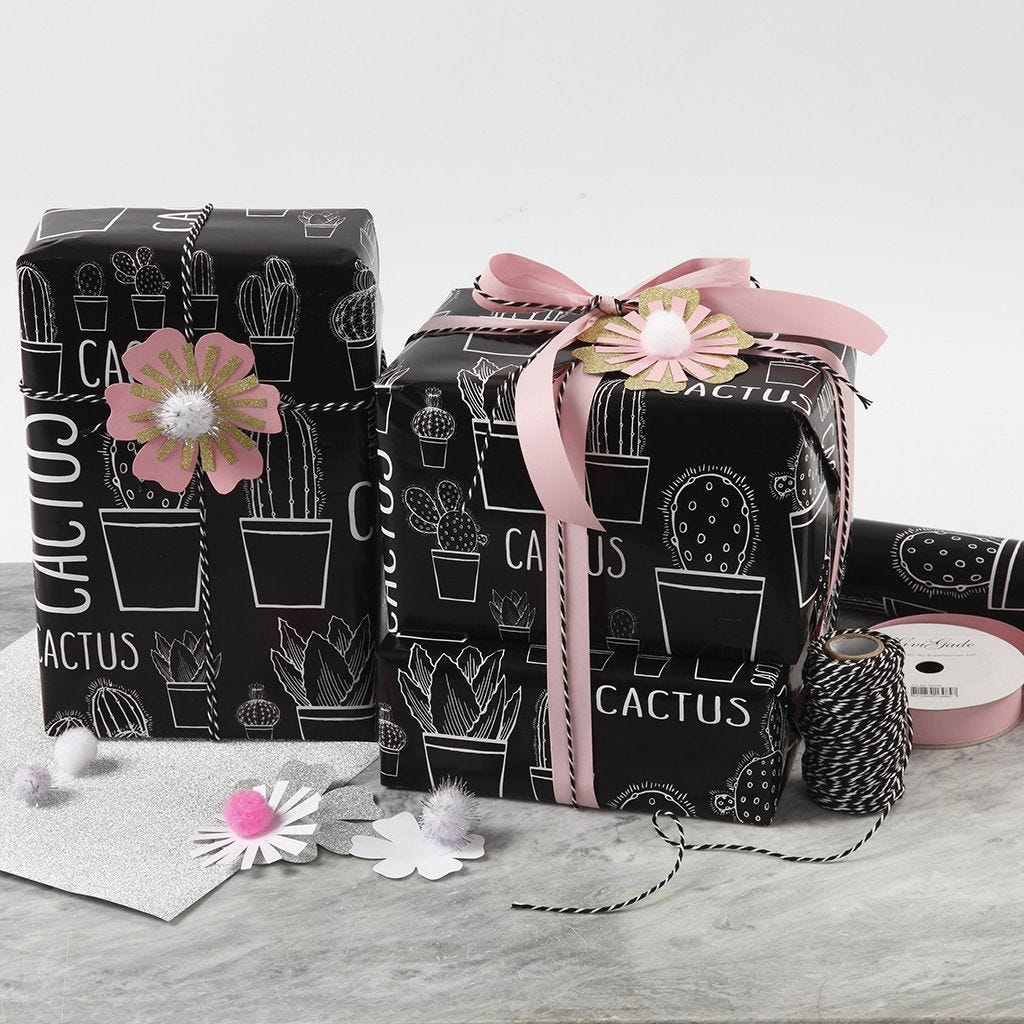 3
Tie cotton yarn or ribbon around the present and glue on the flower, for example, where the cords or ribbon cross each other.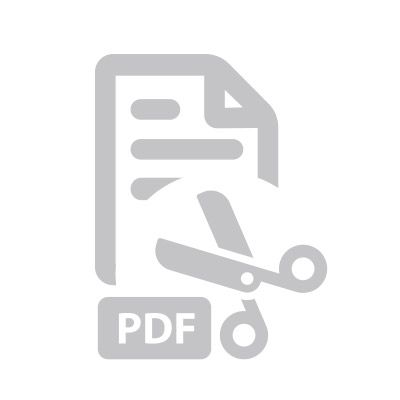 Attached file:
Download