These papier-mâché tags are painted and decorated with vintage die-cuts and used as to and from tags or as decoration for gift wrapping. How to do it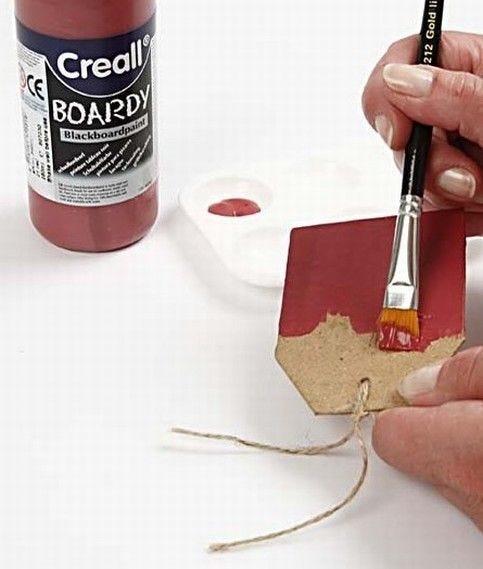 1.
Apply one or two coats of blackboard paint to both sides of the gift tag. When dry, write a name etc. using chalk.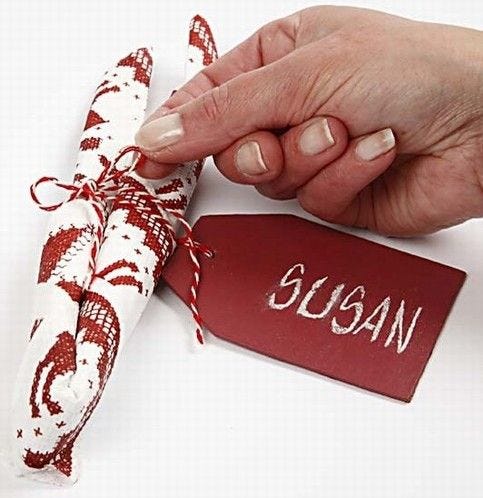 2.
Tie the place card around a rolled up napkin.