Gift Tags made from Manilla Tags with self-adhesive Stickers
Gift Tags made from Manilla Tags with self-adhesive Stickers
This gift tag is a manilla tag decorated with a self-adhesive sticker and a text written in black. A piece of black natural hemp is attached through the hole at the top. The gift tag is attached to a Vivi Gade Design gift bag.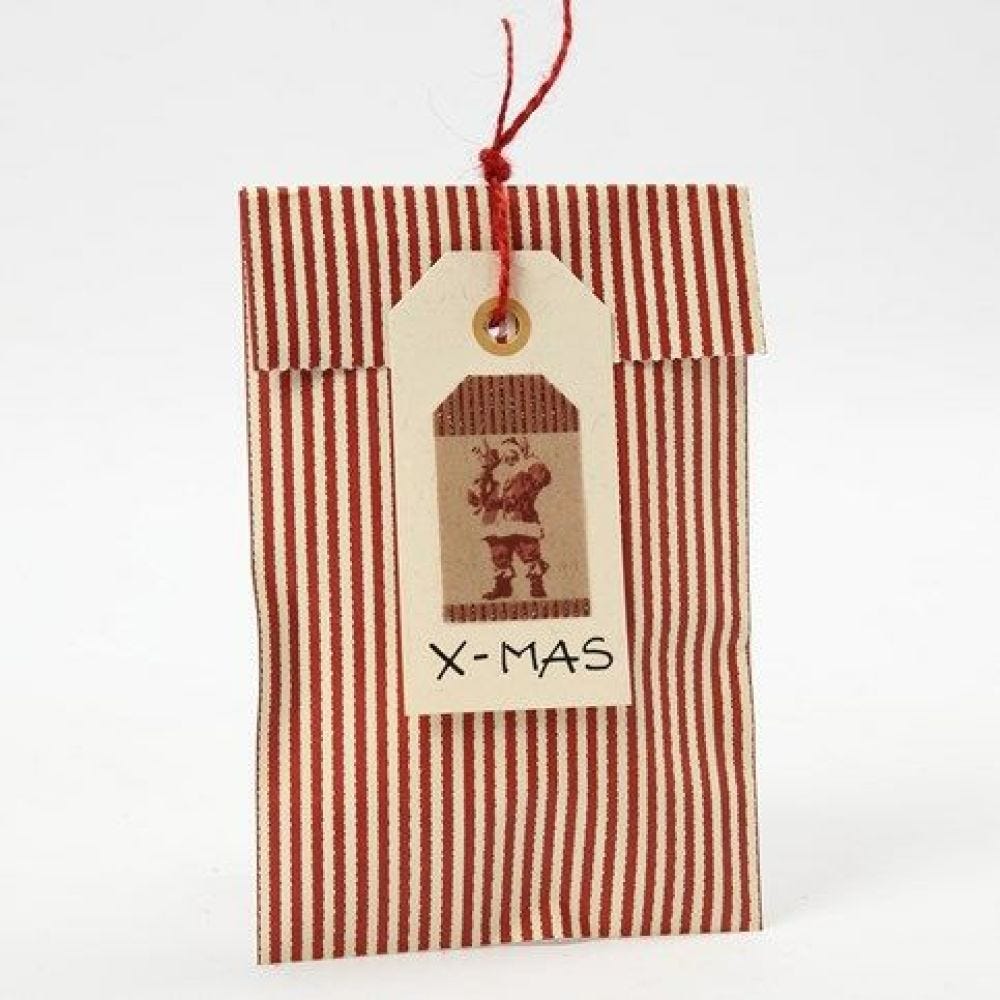 How to do it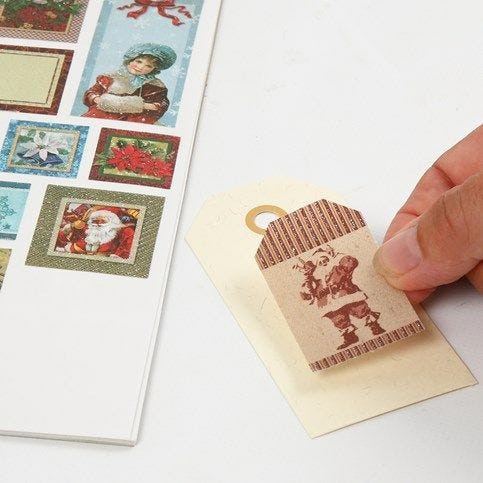 1.
Attach a self-adhesive sticker to the manilla tag.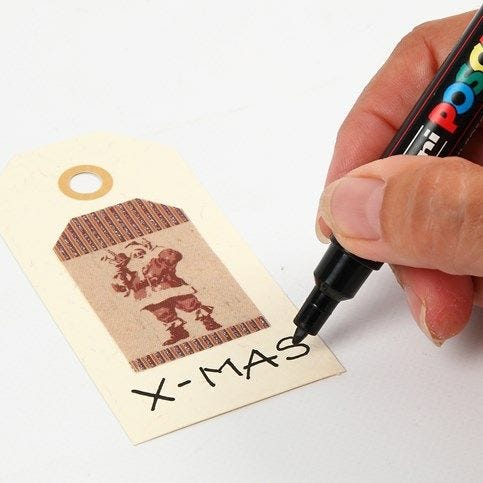 2.
Write a text on the manilla tag using a black Uni Posca marker.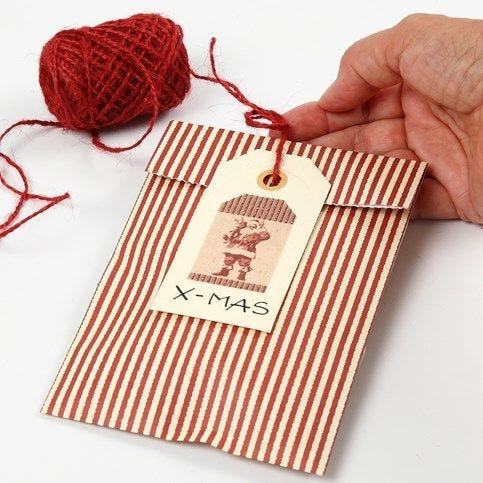 3.
Fold the gift bag at the top and make a hole. Tie the piece of natural hemp with the gift tag onto the gift bag.