 How to do it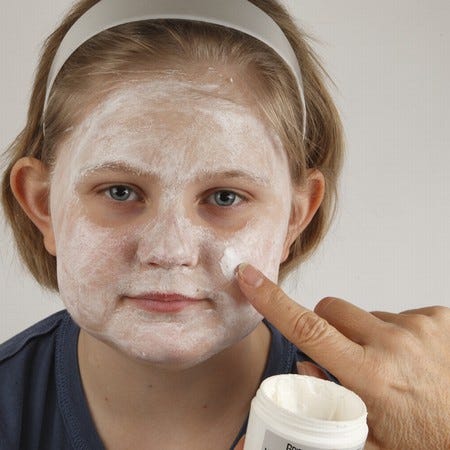 1
Apply lotion or vaseline to the face before applying the gauze bandage onto the face (you may use a hair band to keep the hair away from the face).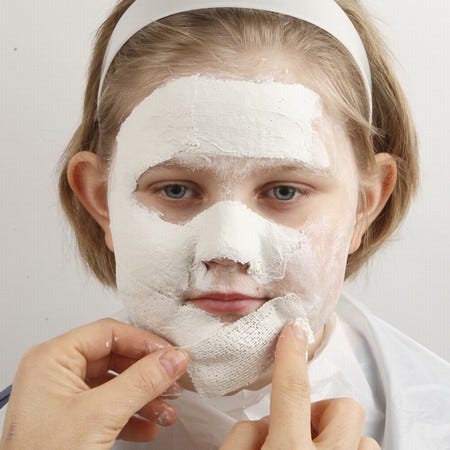 2
Cut the gauze bandage into strips, moisten them in water and apply to the face. Smooth out with water and a finger.
3
Apply 2-3 layers of gauze bandage over the entire face.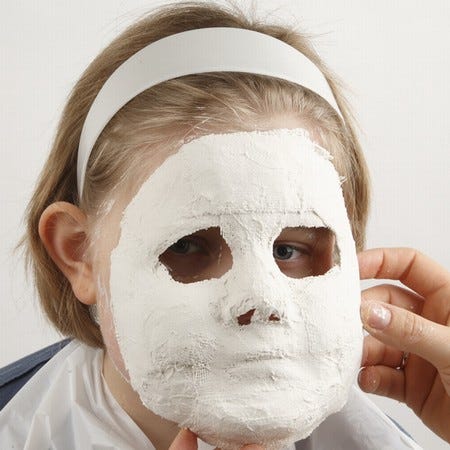 4
Carefully remove the finished mask from the face.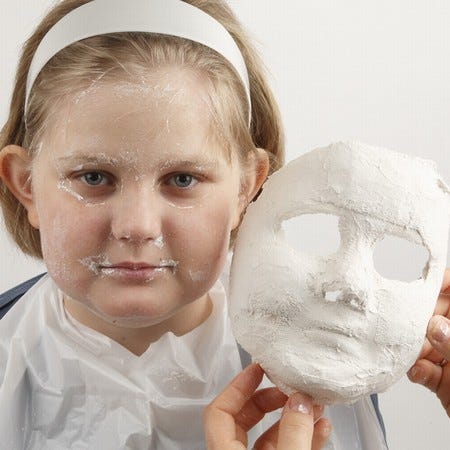 5
Now you have a finished impression of the face. Leave the mask to dry.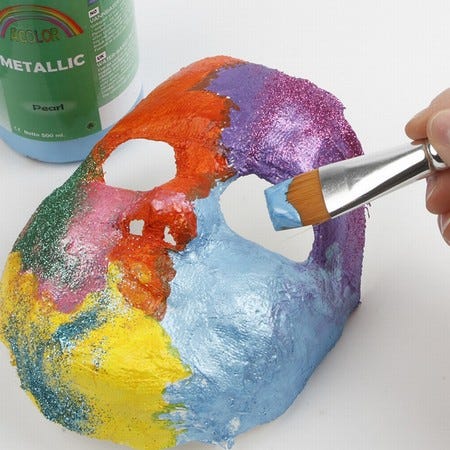 6
Paint the mask with A-Color gloss and metallic paint.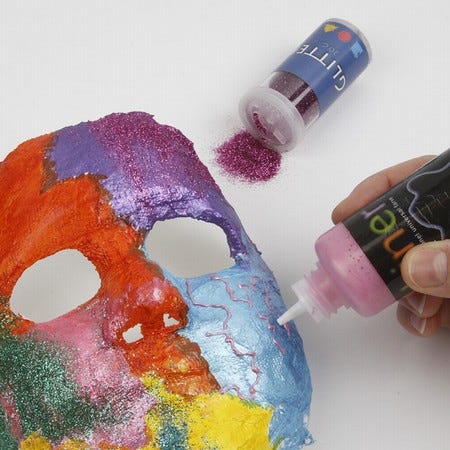 7
Sprinkle glitter on the wet paint and decorate with pearlescent 3D-Liner.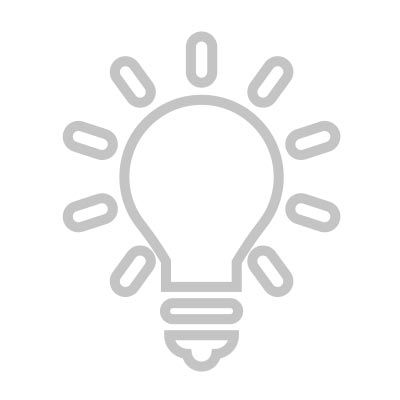 A TIP!
If you want to add more details, you can model the gauze bandages as you wish. You may make larger lips or hair, eyebrows etc. If you want to add many details, you may make them separately, leave them to dry and then glue them onto the mask with a glue gun before painting and decorating. Be careful not to make the details too large, as the mask may end up too heavy.