Gauze Bandage Ghosts painted with luminescent Paint
Gauze Bandage Ghosts painted with luminescent Paint
These ghosts for interior decoration are made from gauze bandage draped over a polystyrene ball and painted with luminescent paint. How to do it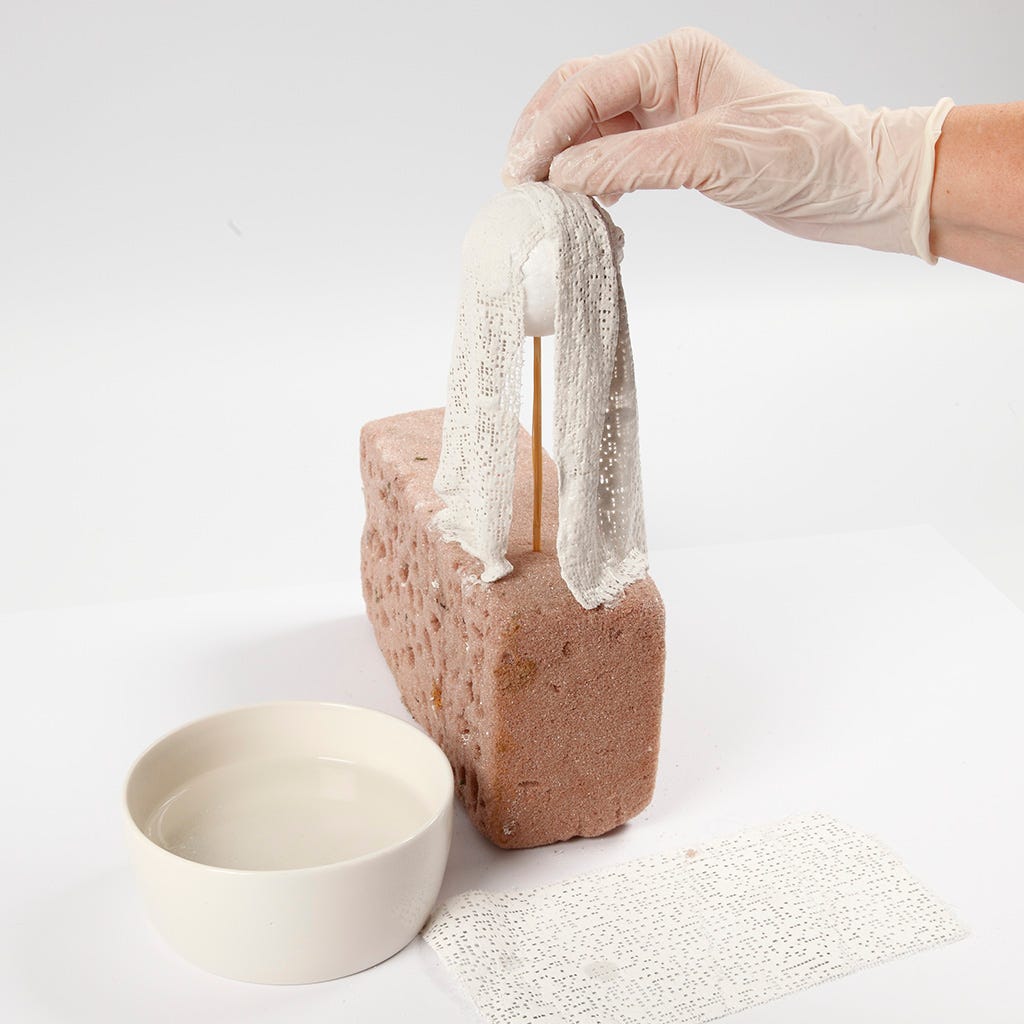 1
Attach a polystyrene ball to one end of a flower stick and push the other end into a block of oasis floral foam (or a pot with sand or similar). Cut gauze bandage into suitable strips, moisten in water and drape over the ball in layers.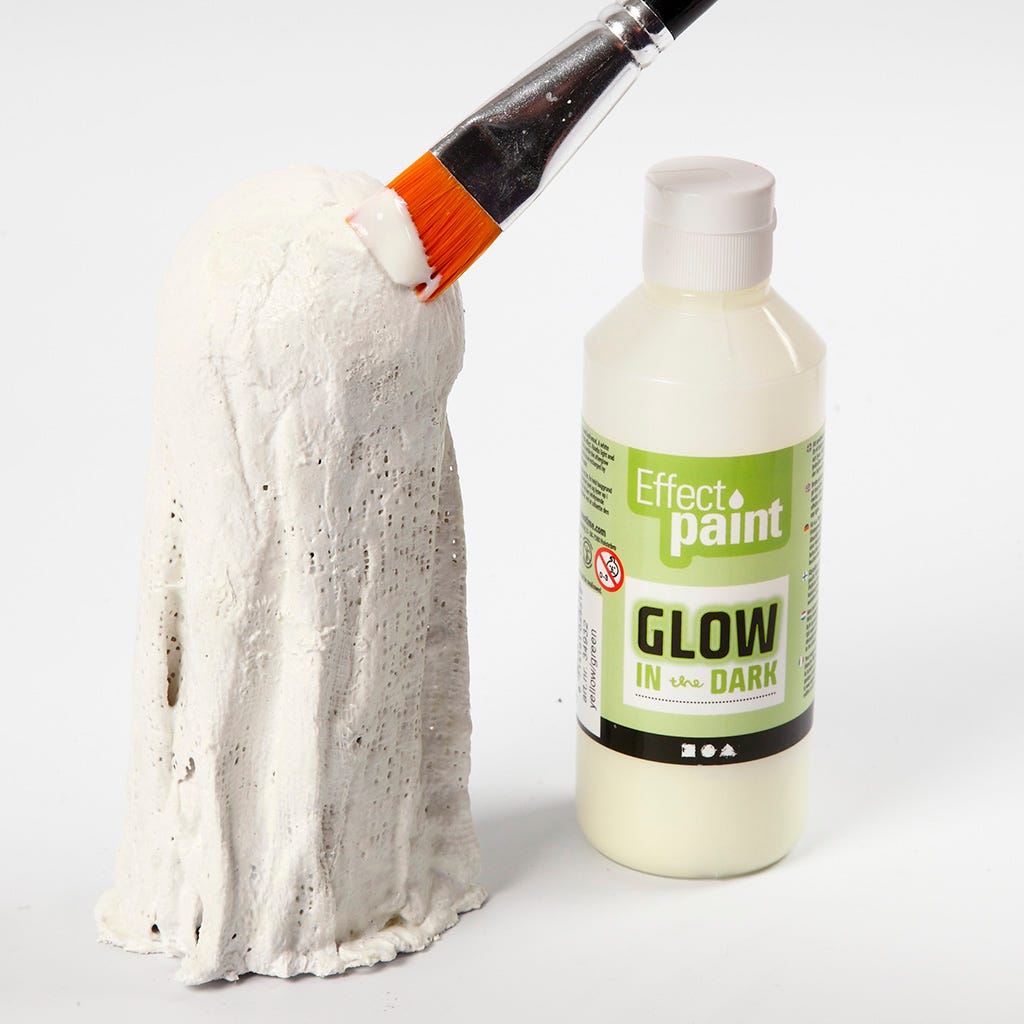 2
Paint with Glow-in-the-Dark luminescent paint when dry.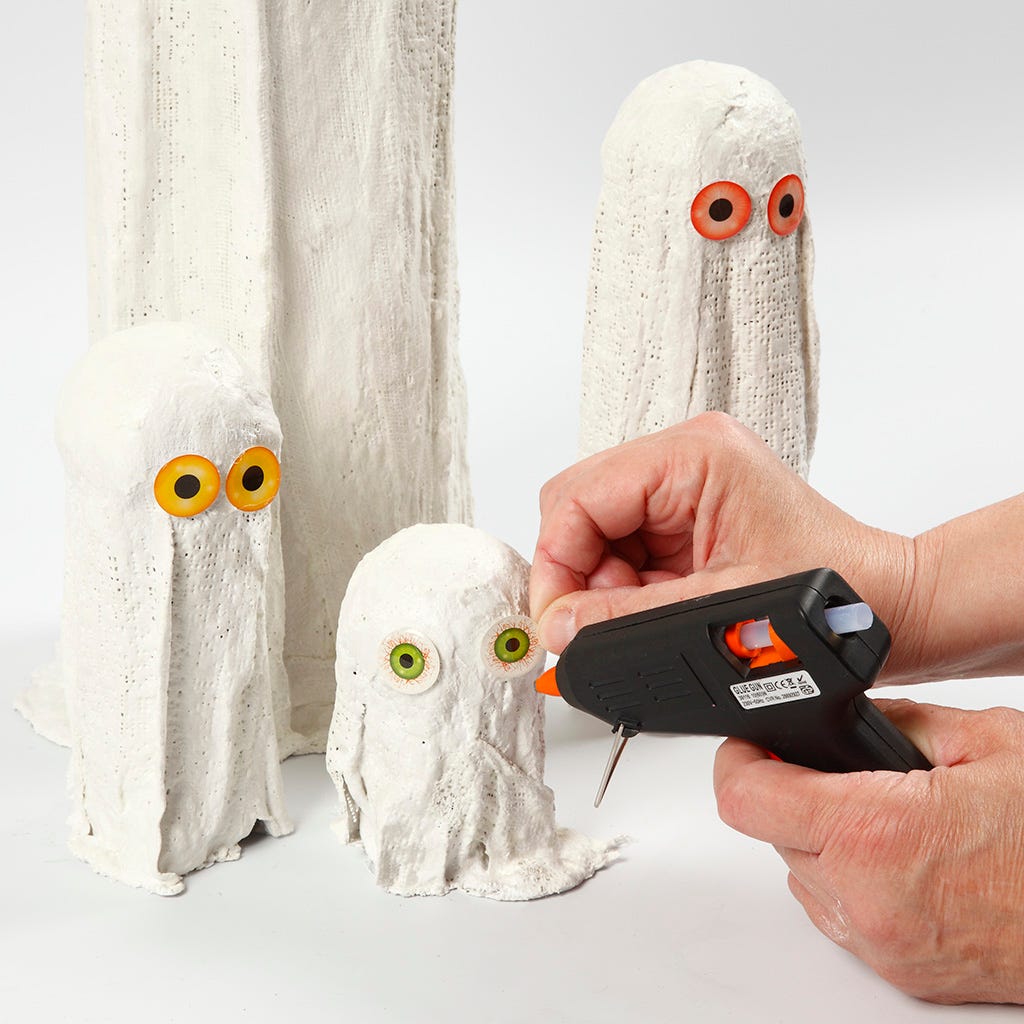 3
Glue on eyes with a glue gun.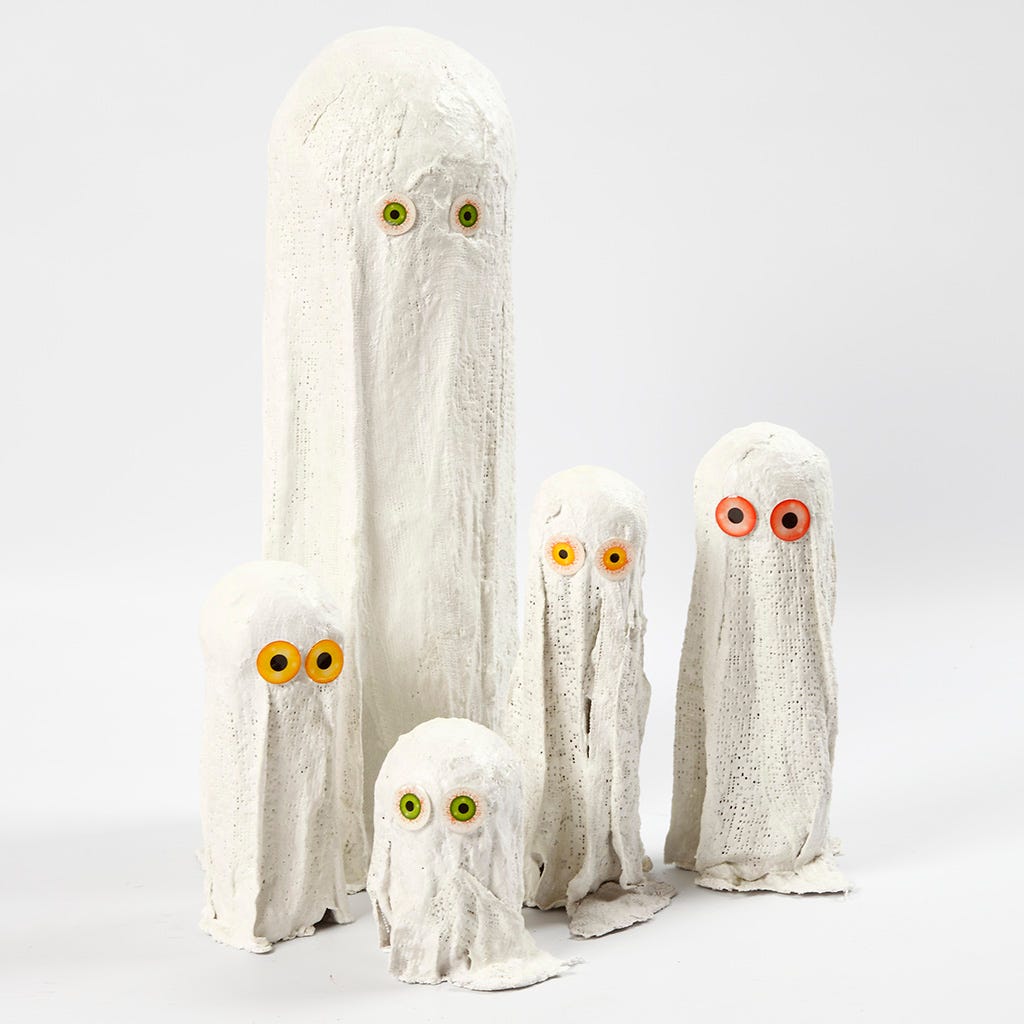 4
The ghosts (for interior decoration) will glow in the dark.