Gauze Bandage Bowls with Glitter balanced on Pots
Gauze Bandage Bowls with Glitter balanced on Pots
These small bowls are made from gauze bandage formed over a balloon. They are decorated with glitter and balanced on white terracotta pots. How to do it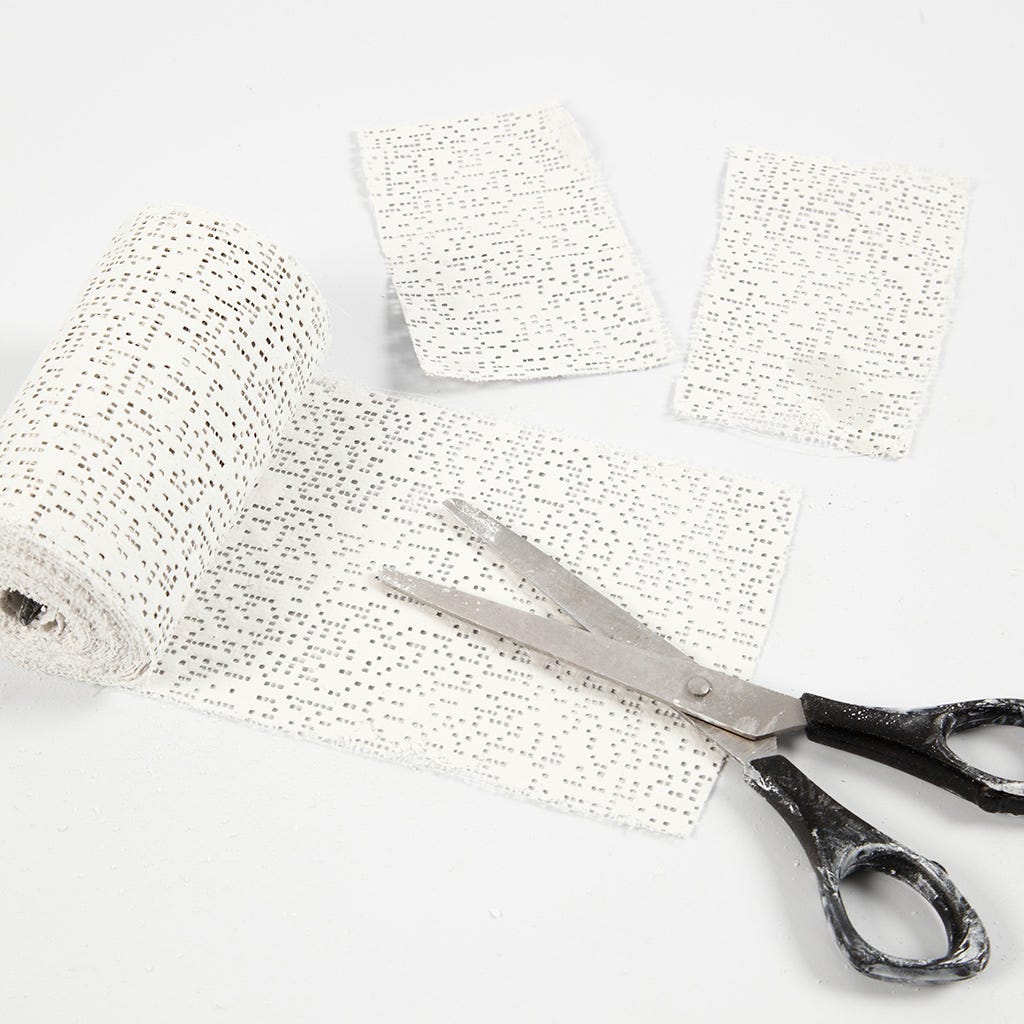 1
Cut the gauze bandage into suitable pieces.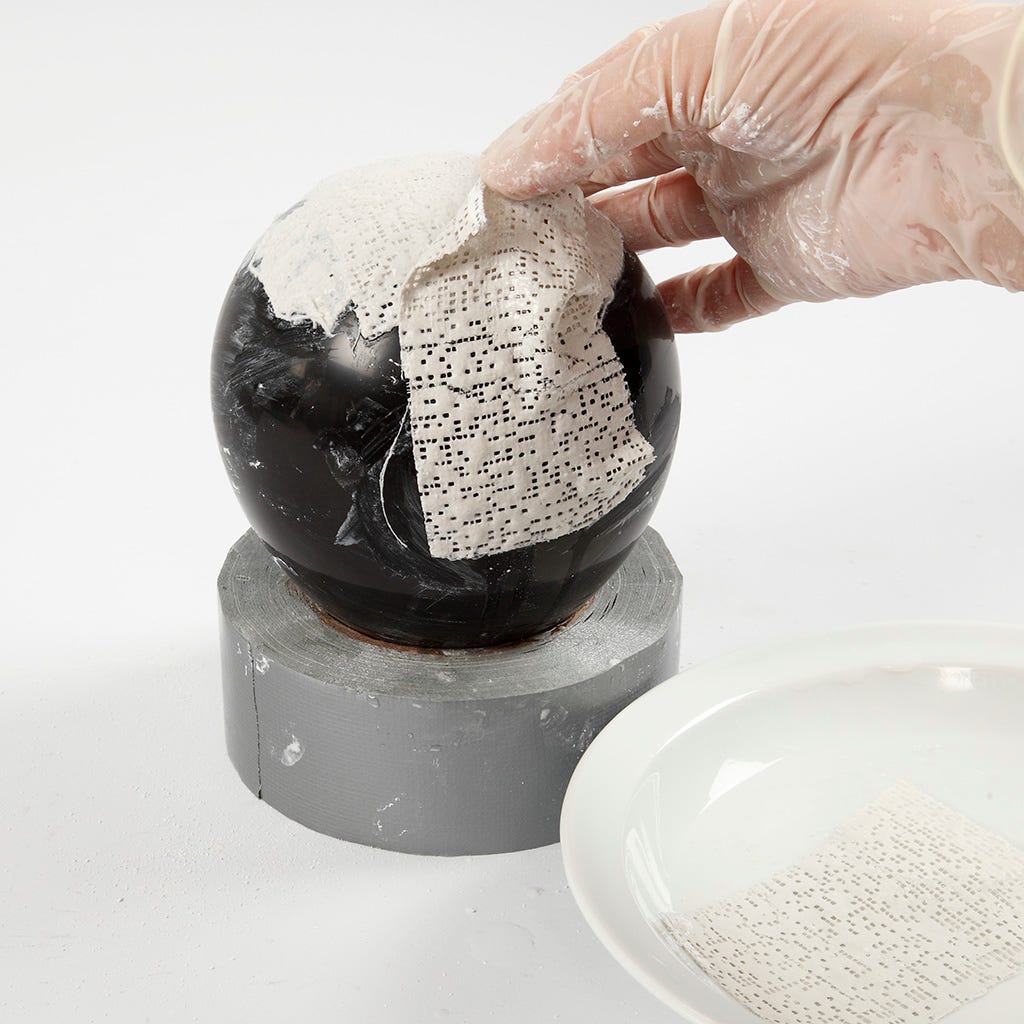 2
Moisten the gauze bandage in water and cover the balloon until you have made a bowl. Let the bowl dry. Deflate the balloon and remove it from the bowl.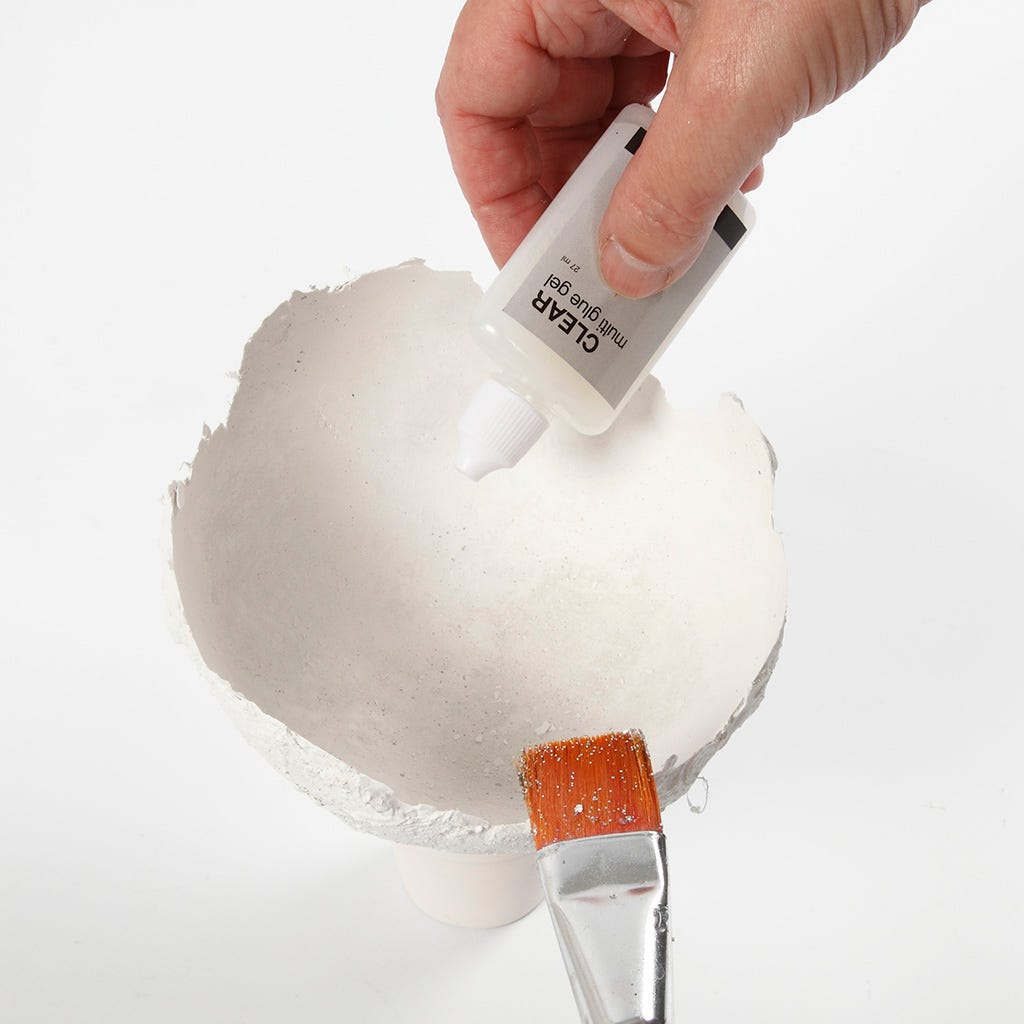 3
Apply glue to the inside of the bowl.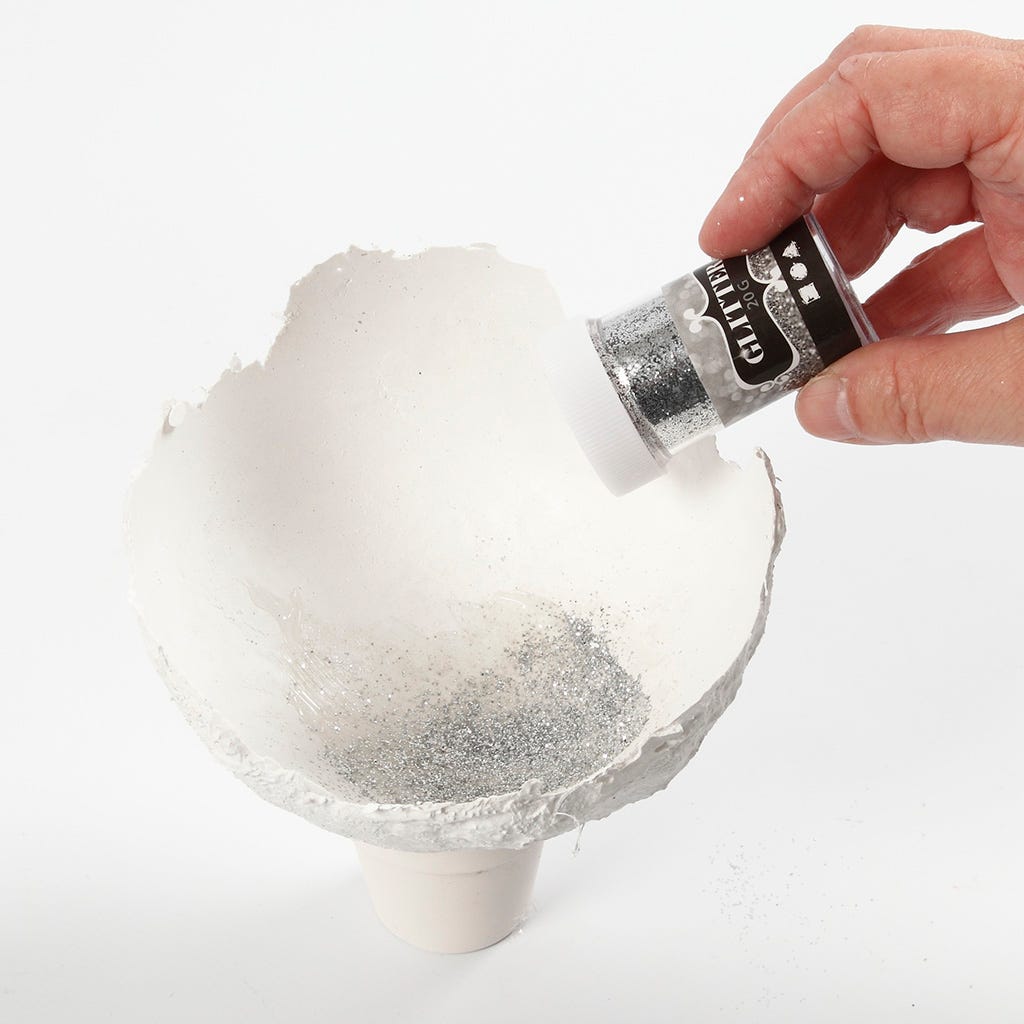 4
Sprinkle glitter over the wet glue.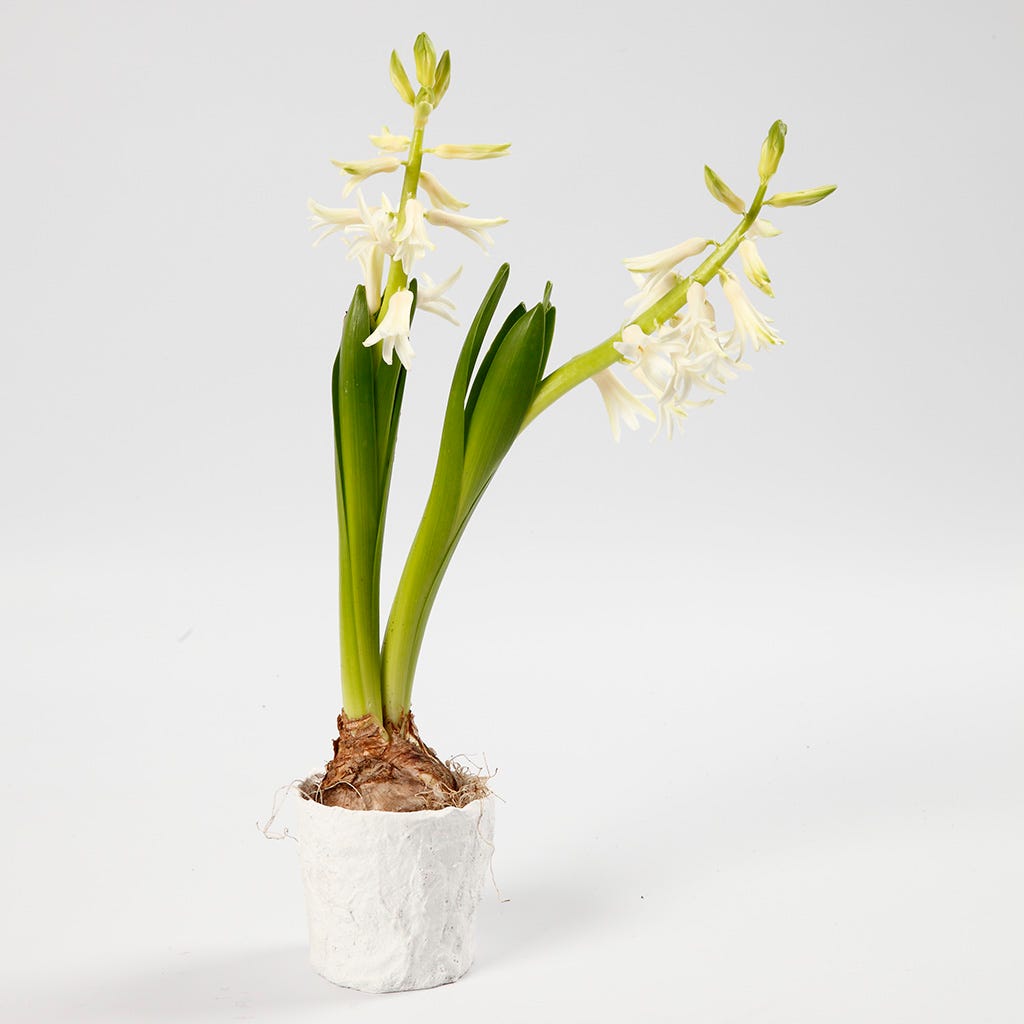 Another variant
Make small bowls over disposable cups.
Copyright © 2013-present Magento, Inc. All rights reserved.