Each monster is needle-felted with carded wool on a needle felting foam pad using a felting needle. How to do it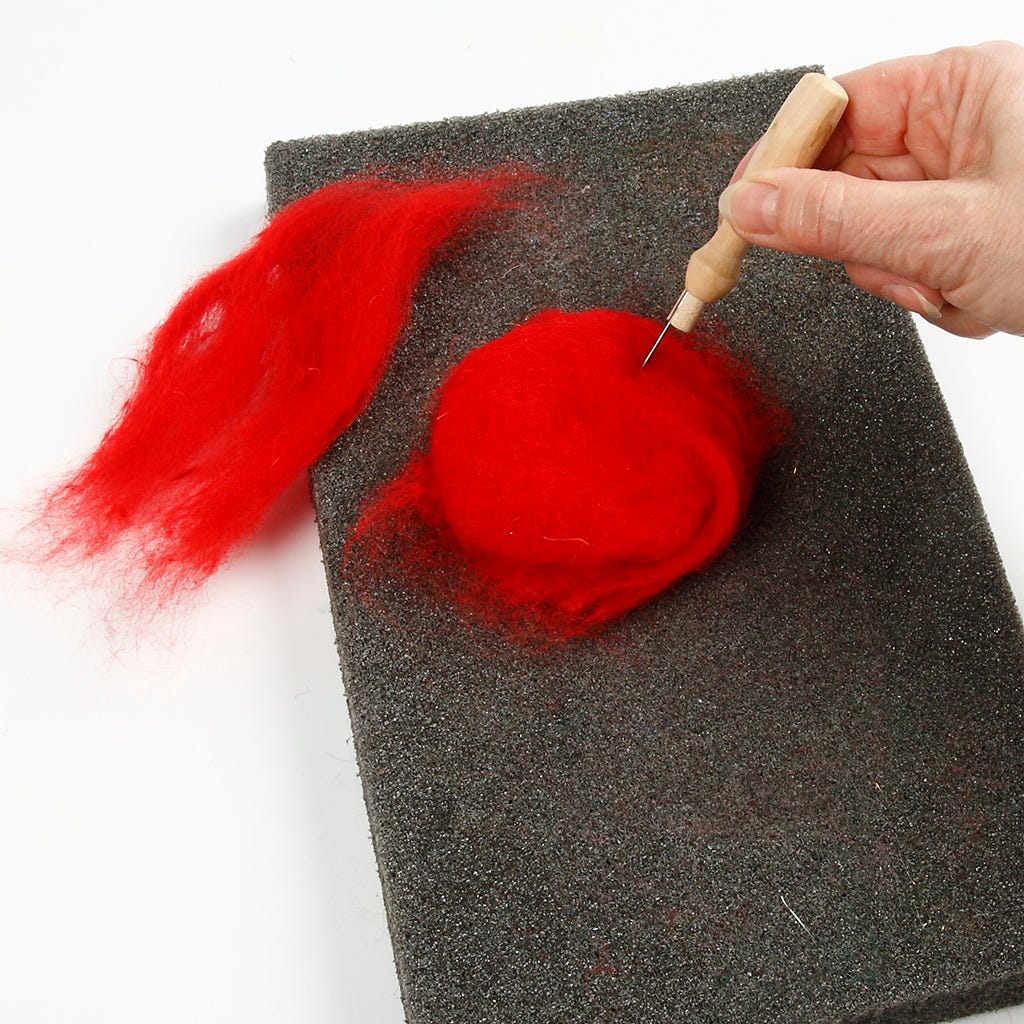 1
Fold a wad of wool into a ball and felt with the felting needle. Continue to add more wool all the way around until the ball has the desired size. Remember to use the needle felting foam pad.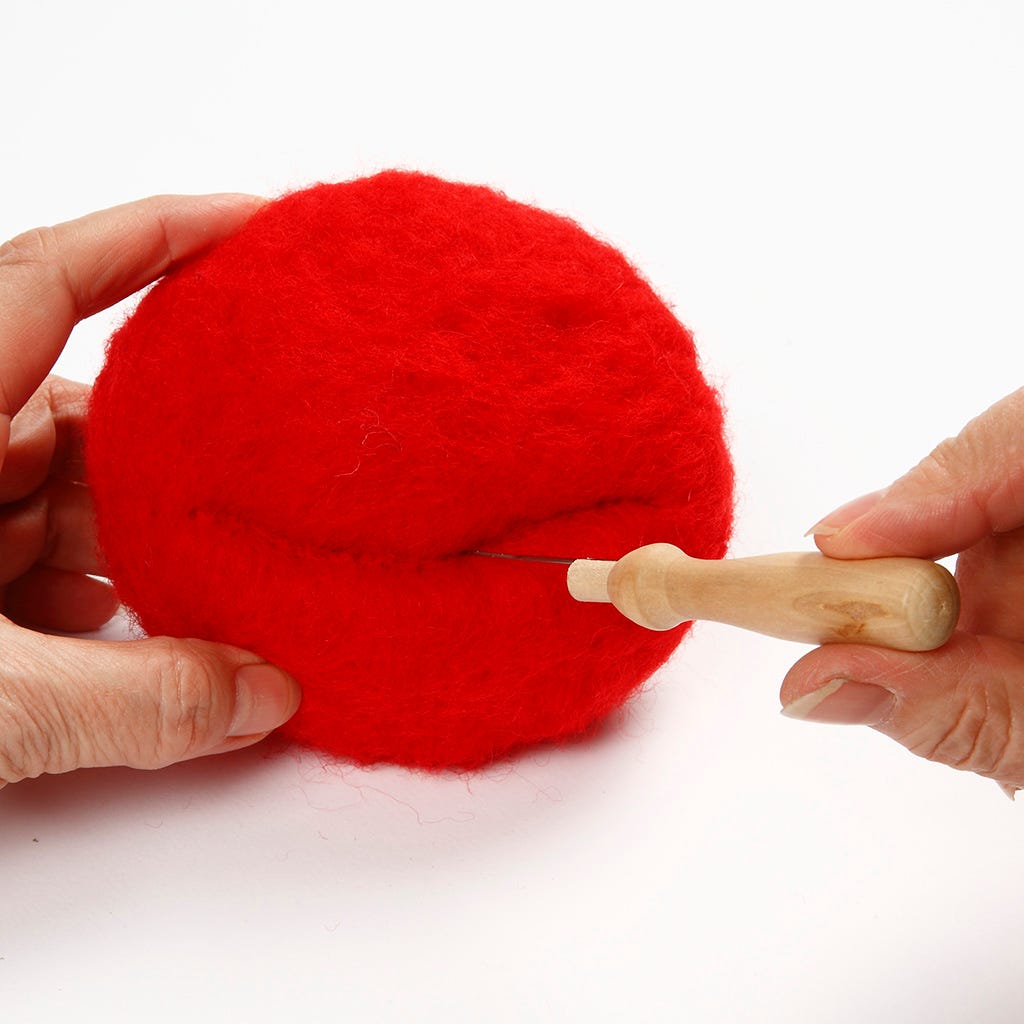 2
Felt an opening by stabbing the felting needle repeatedly to make the mouth.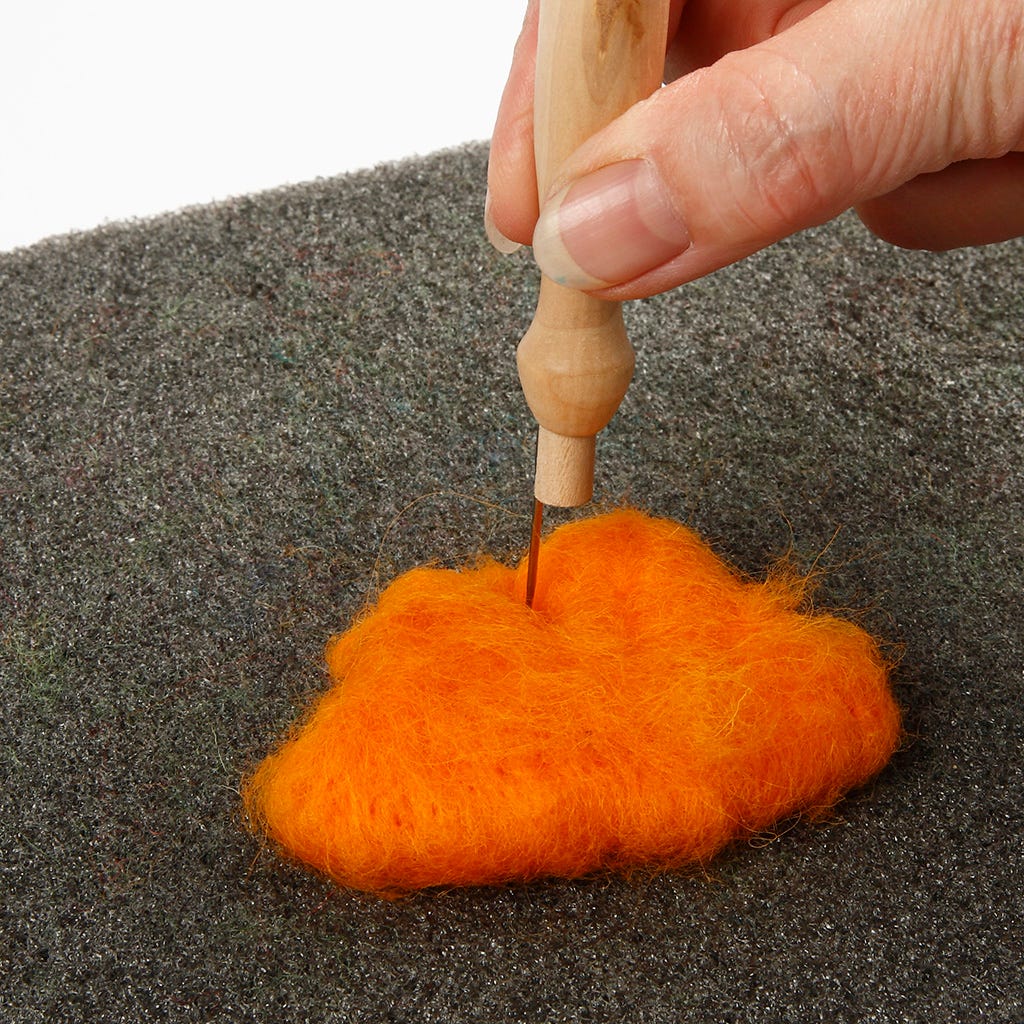 3
Fold a small wad of wool to make the foot and felt it.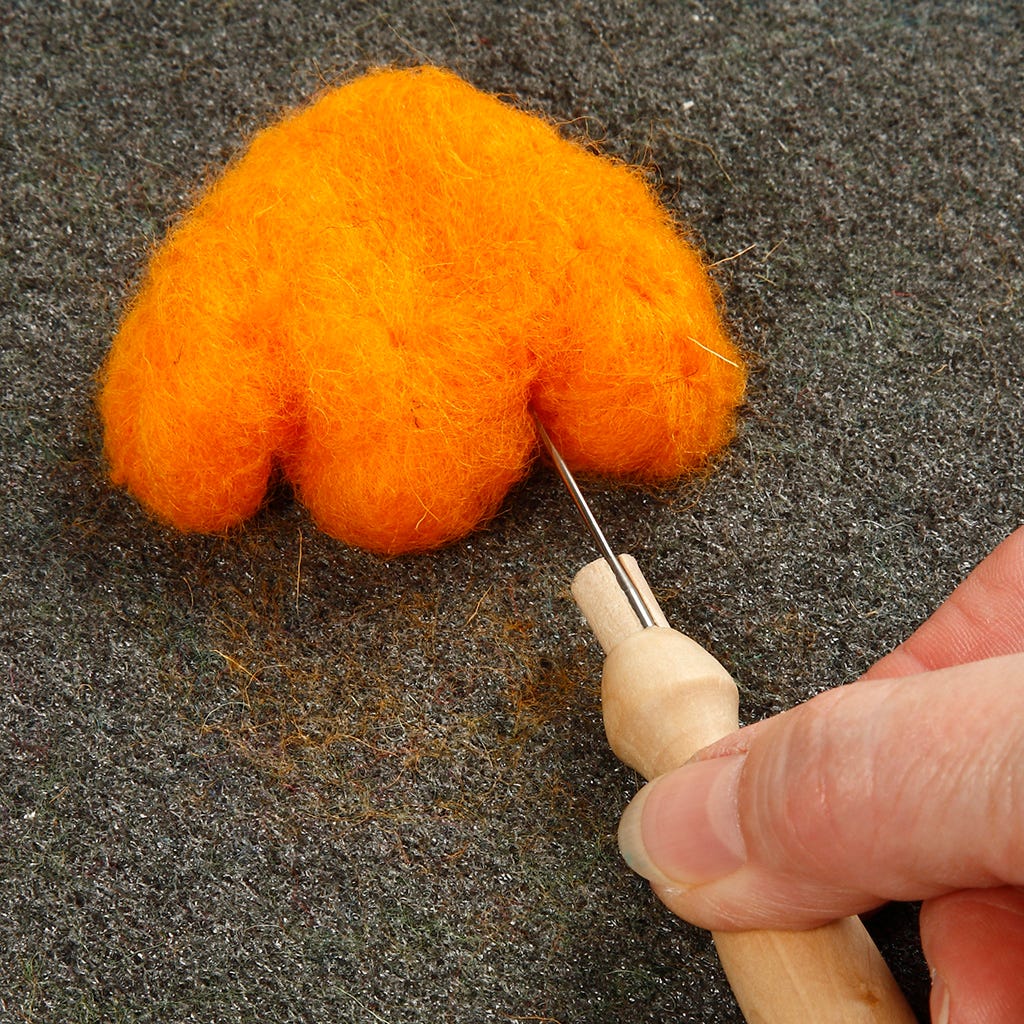 4
Felt where you want the wool to make the toes.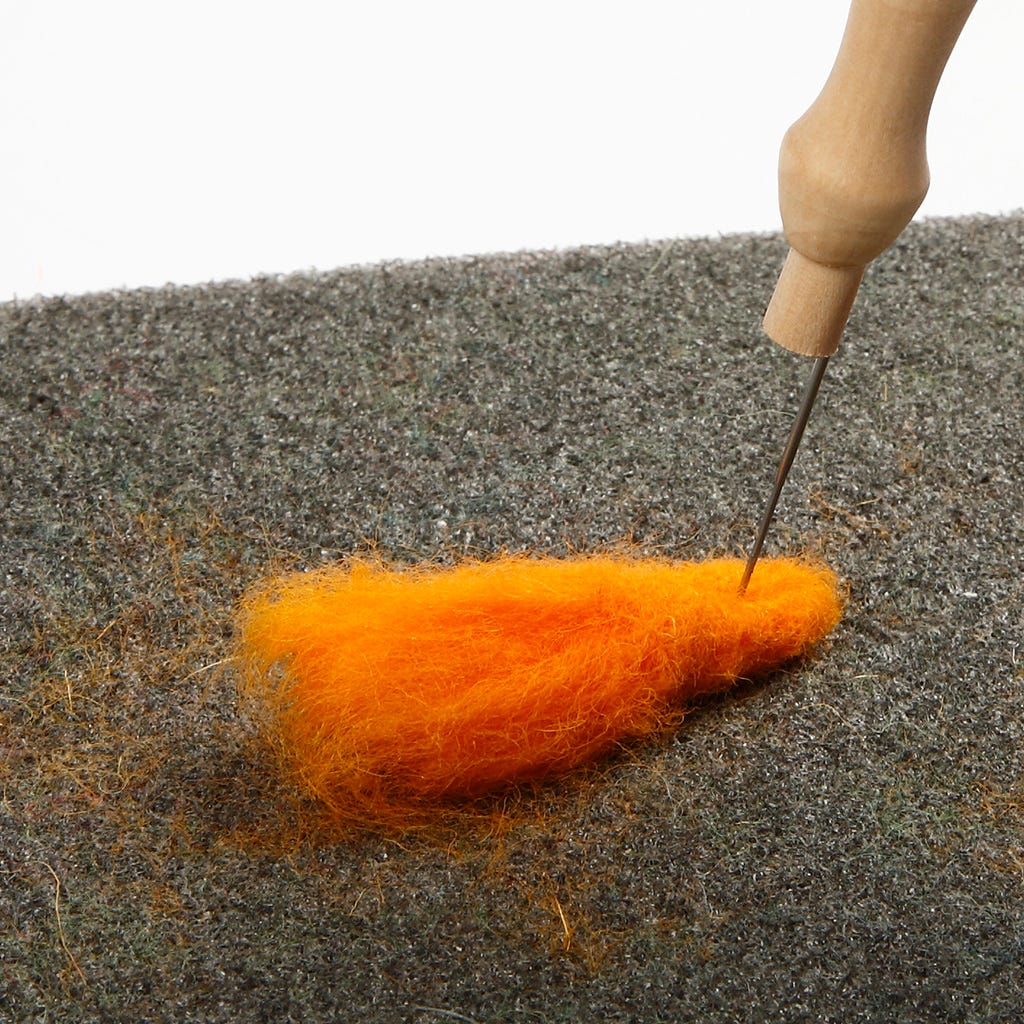 5
For the horn fold a small amount of wool and felt whilst turning.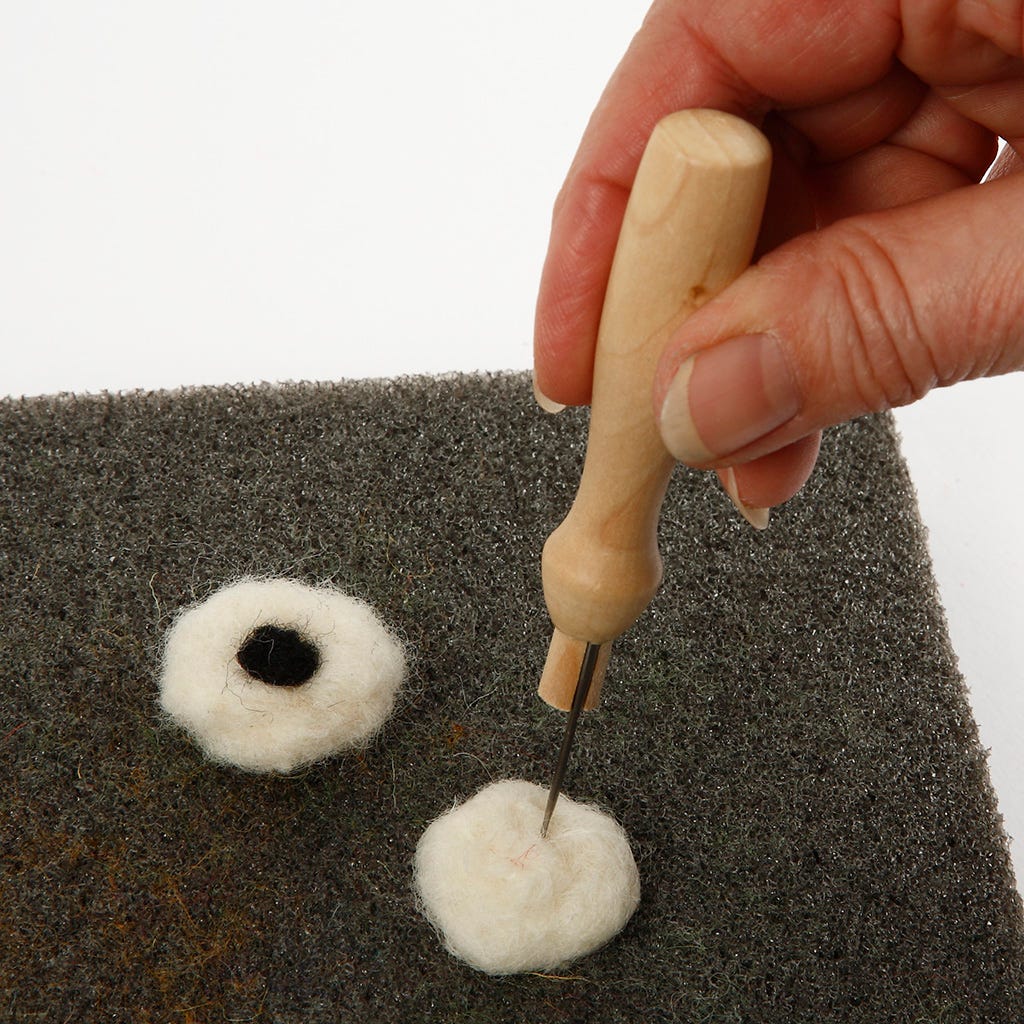 6
Take a small piece of white wool for the eyes. Fold the edges towards the middle and felt. Felt two of the eyes a little flat and the other three eyes a little round.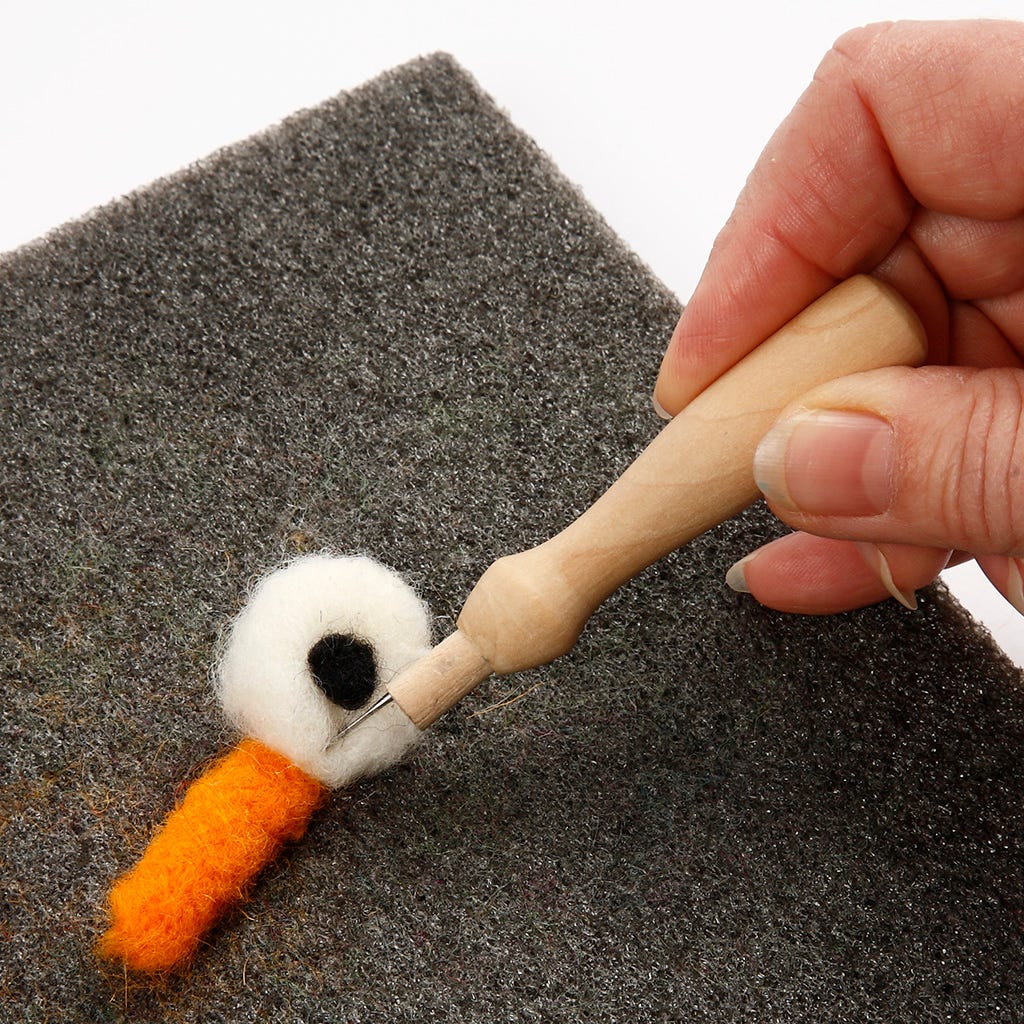 7
Felt the eyes onto the horn.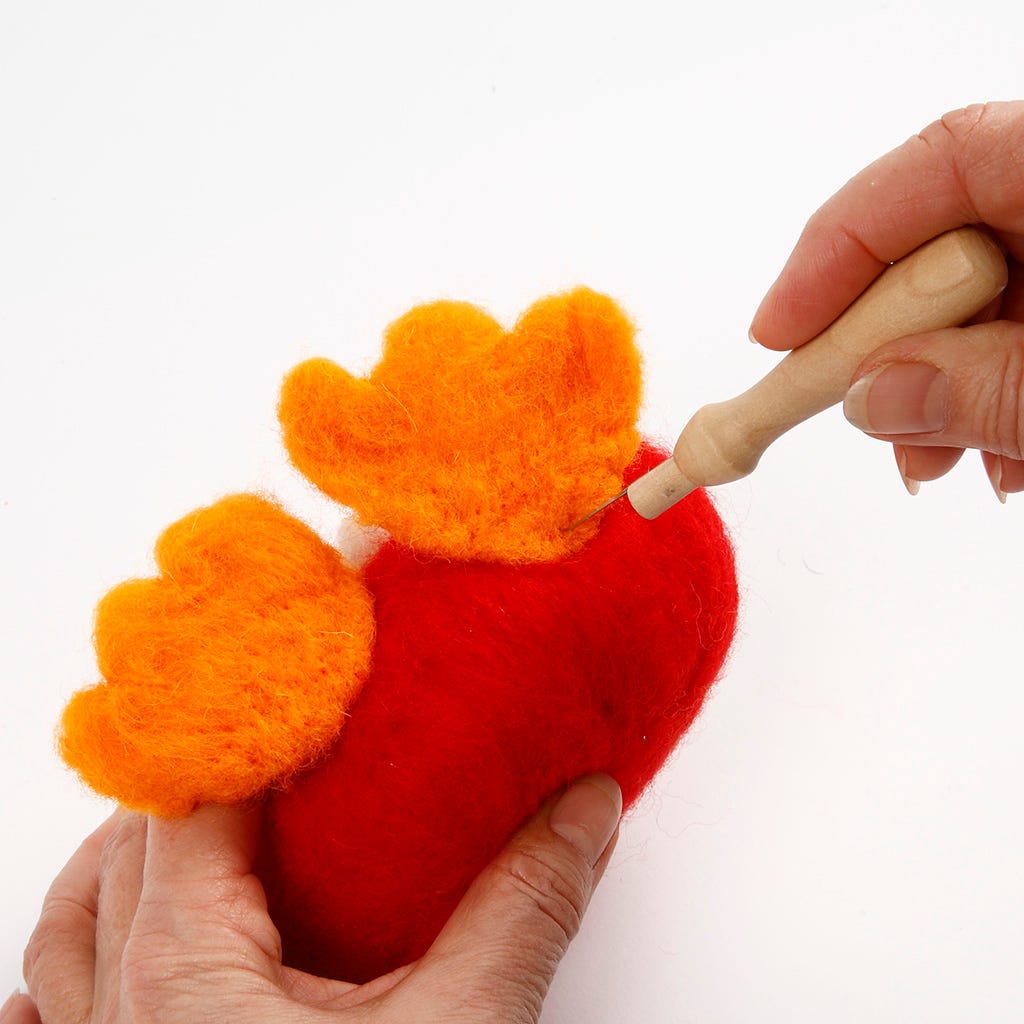 8
Felt the feet onto the body from underneath.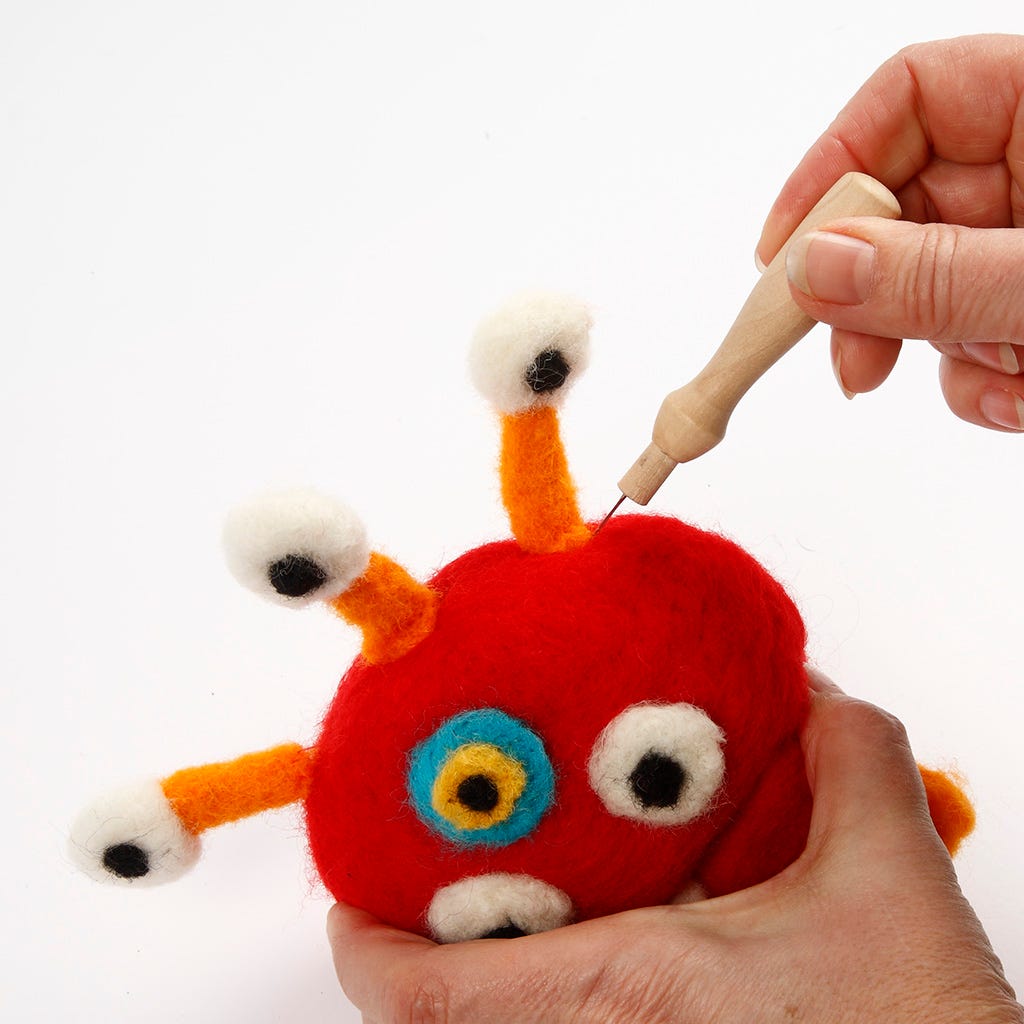 9
Felt all the parts onto the body.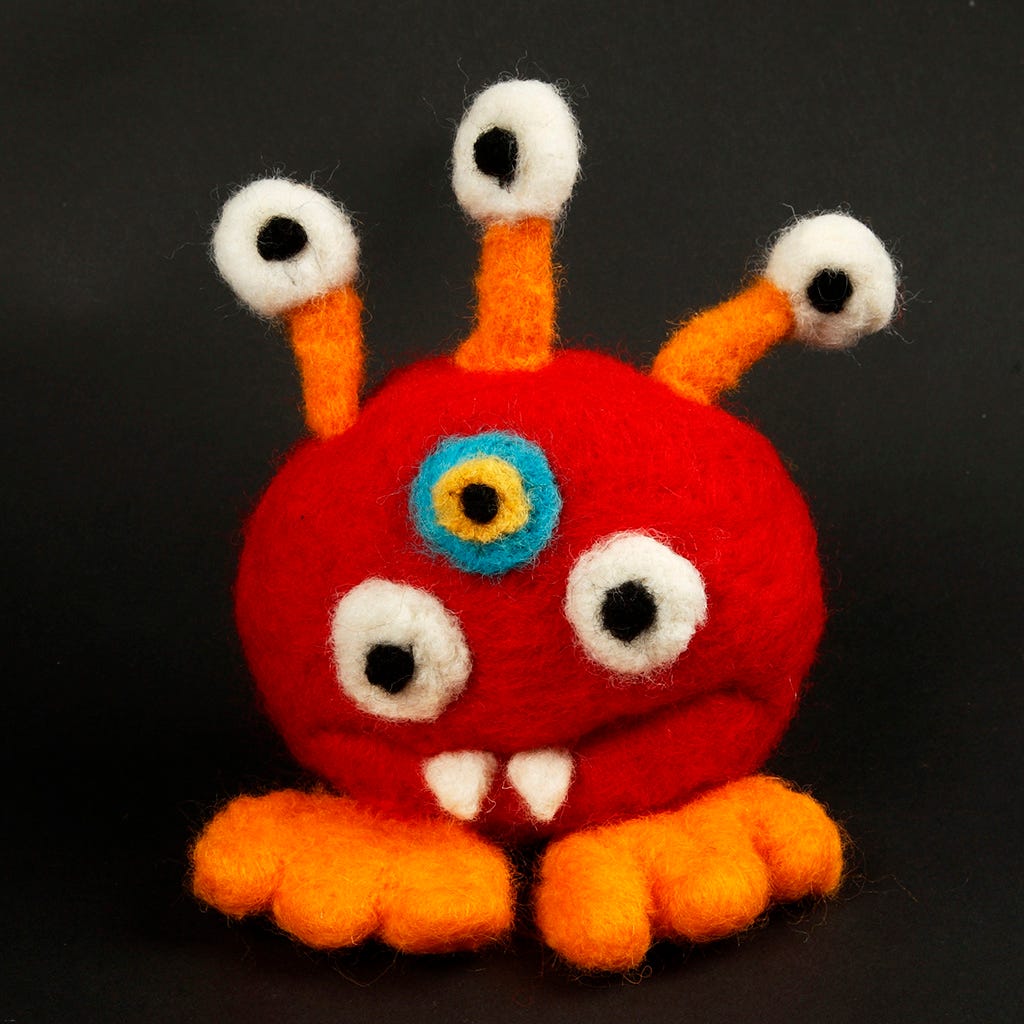 10
This is how a monster could look, but use your imagination.