Fuchsia made from crepe paper
Fuchsia made from crepe paper
Create your own long-lasting Fuchsia. Cut the flower parts in crepe paper according to the template and gather them around the stem using glue – either using a glue gun or Multi Glue. With Multi Glue, the drying time is 30 minutes to 1 hour per step.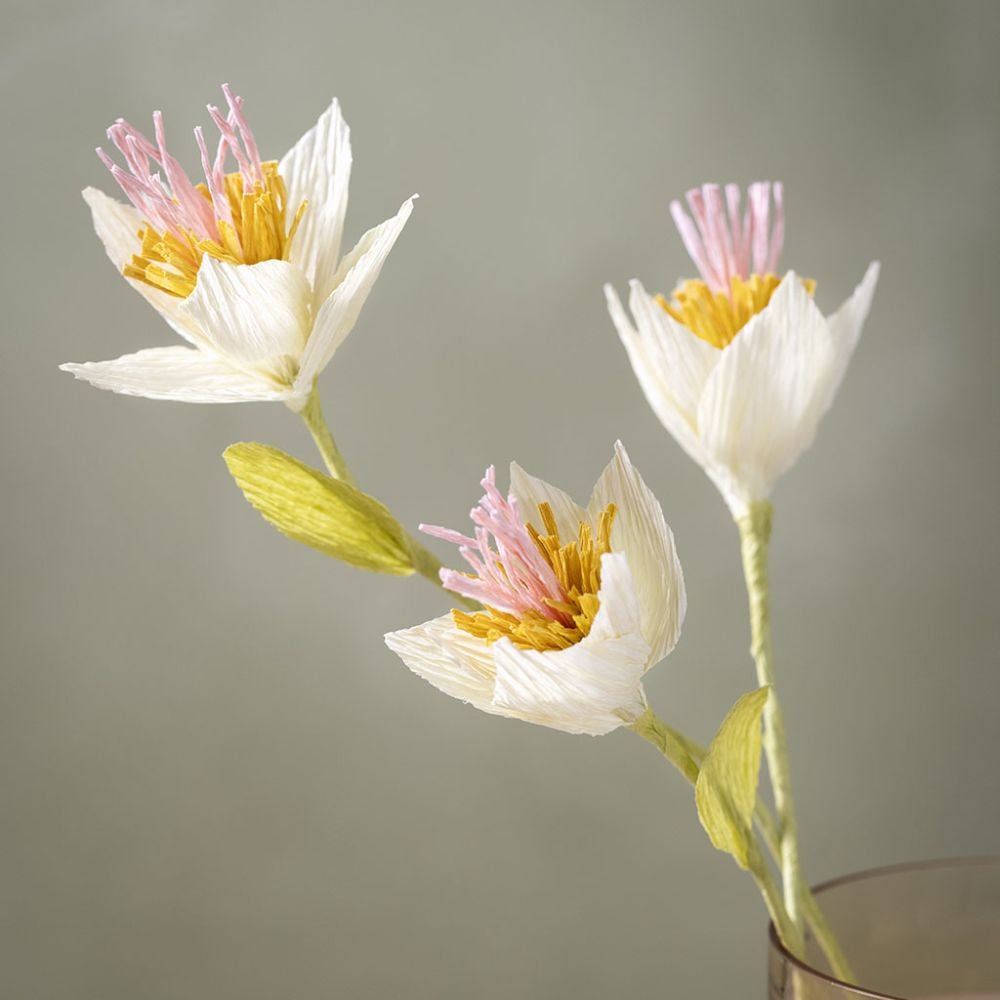 How to do it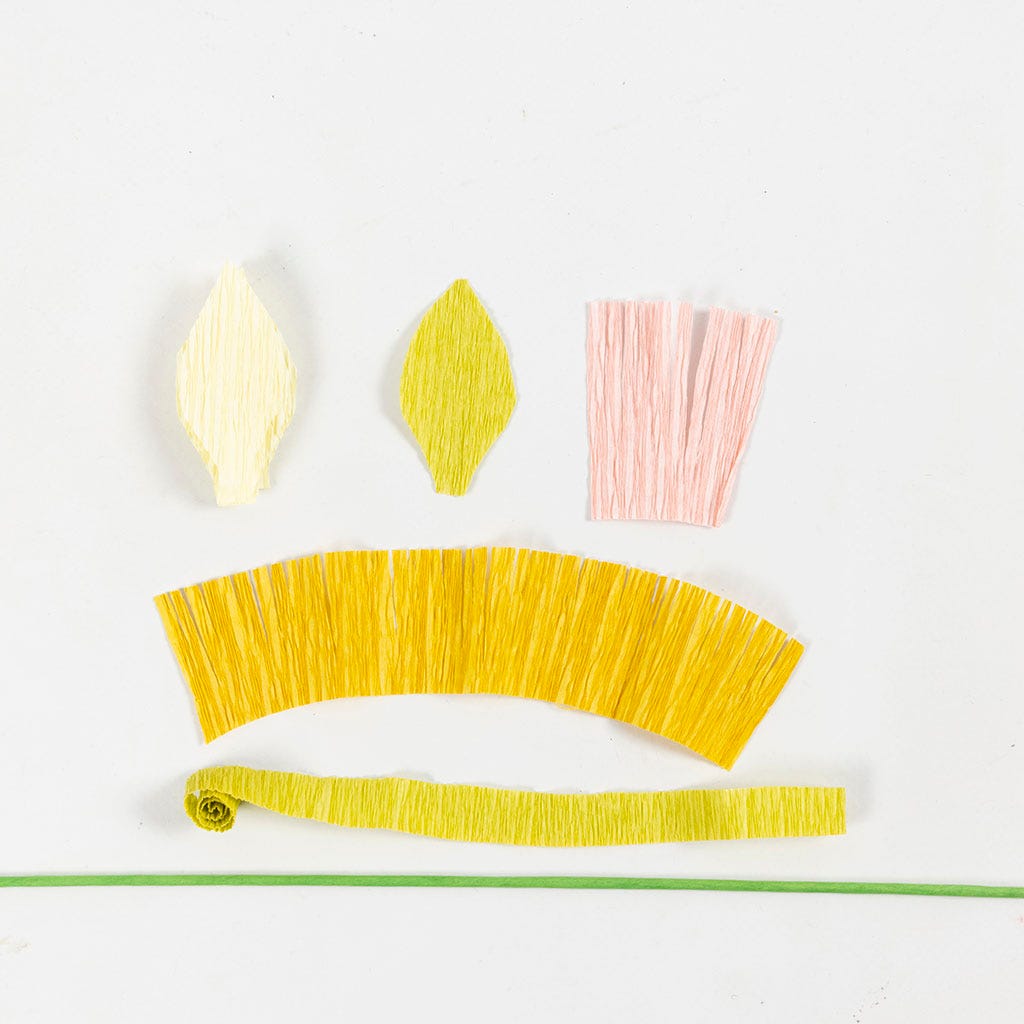 1
Print and cut out the template sheet, which you can find as a separate PDF file at the bottom of the page. Cut out all the parts for the flower. Remember to cut along the guide lines shown on the template.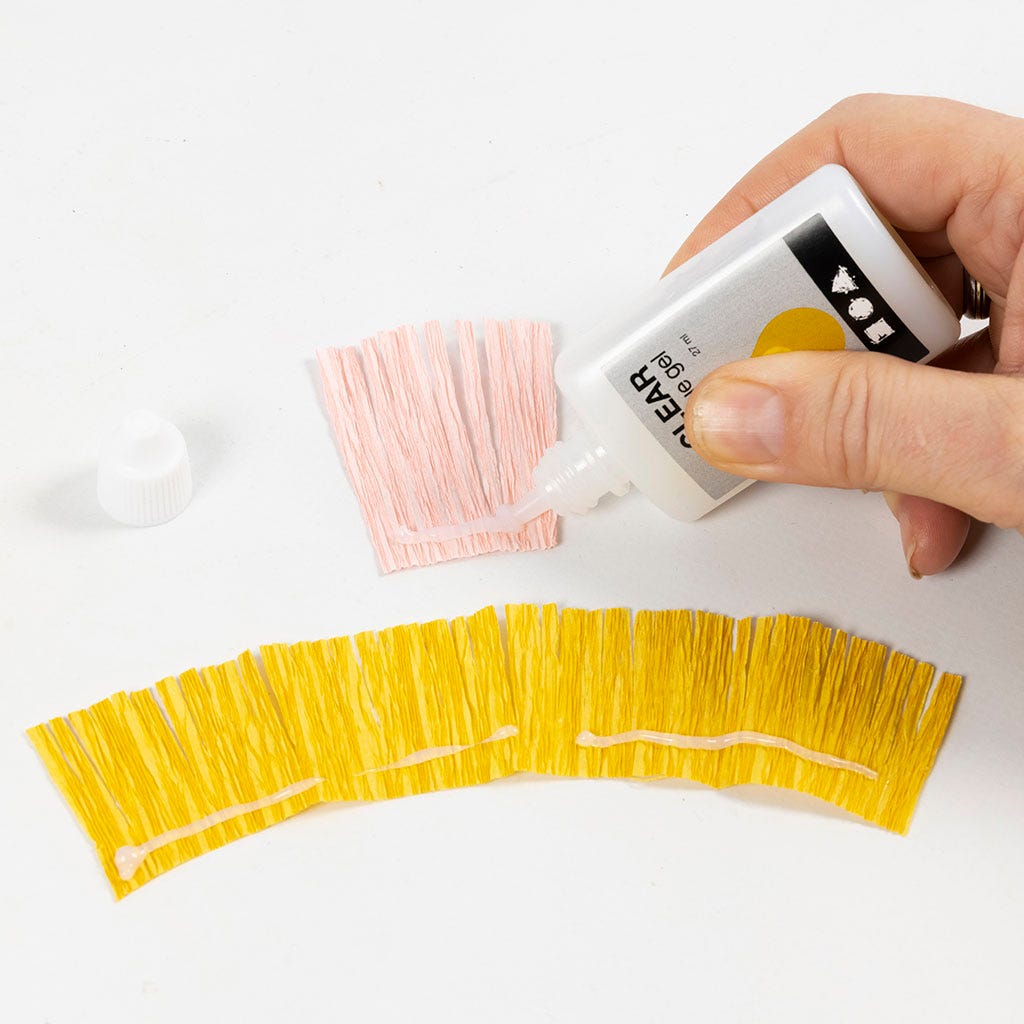 2
Roll the stamens between two fingers to make the fringe round before glueing them onto the flower stick.
3
Start with the longest stamens and then take the short one. Roll them on in one layer and keep glueing along the way.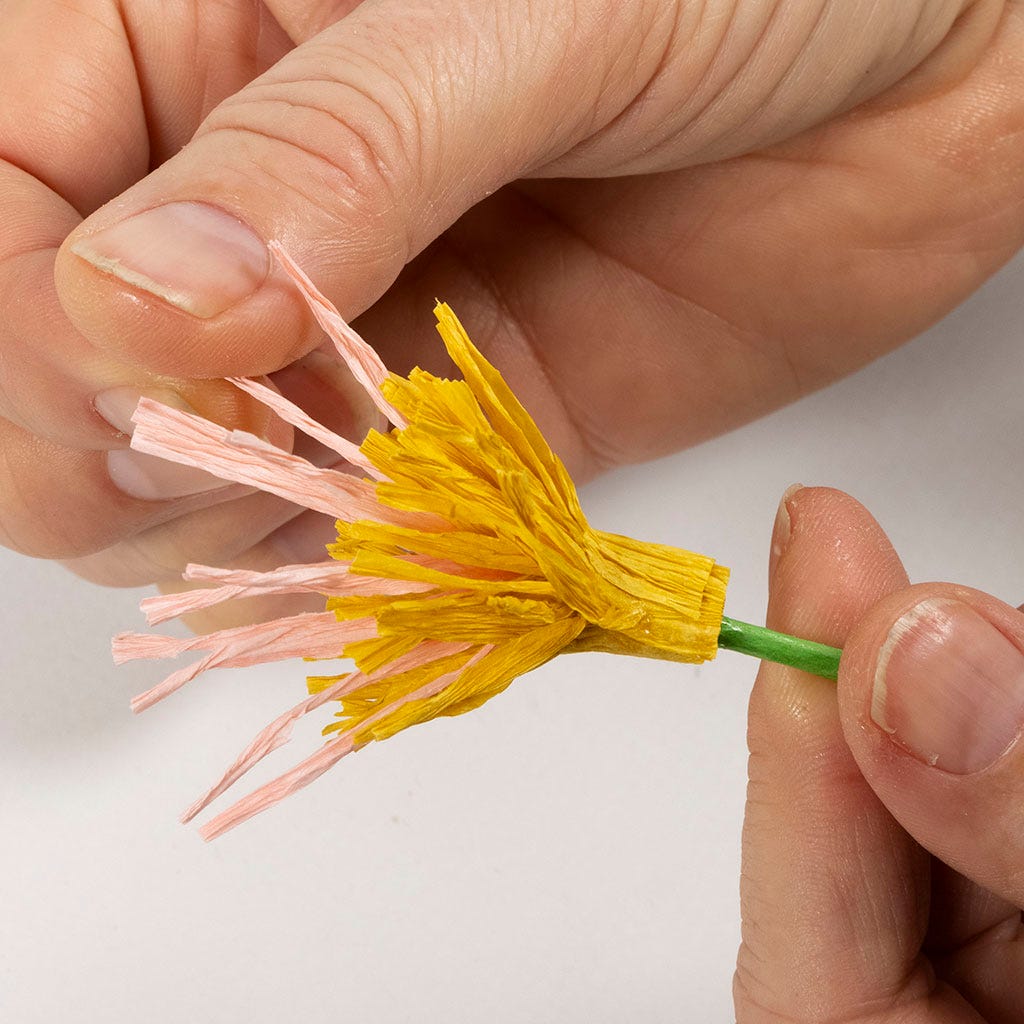 4
Keep shaping the stamens by rolling them between two fingers.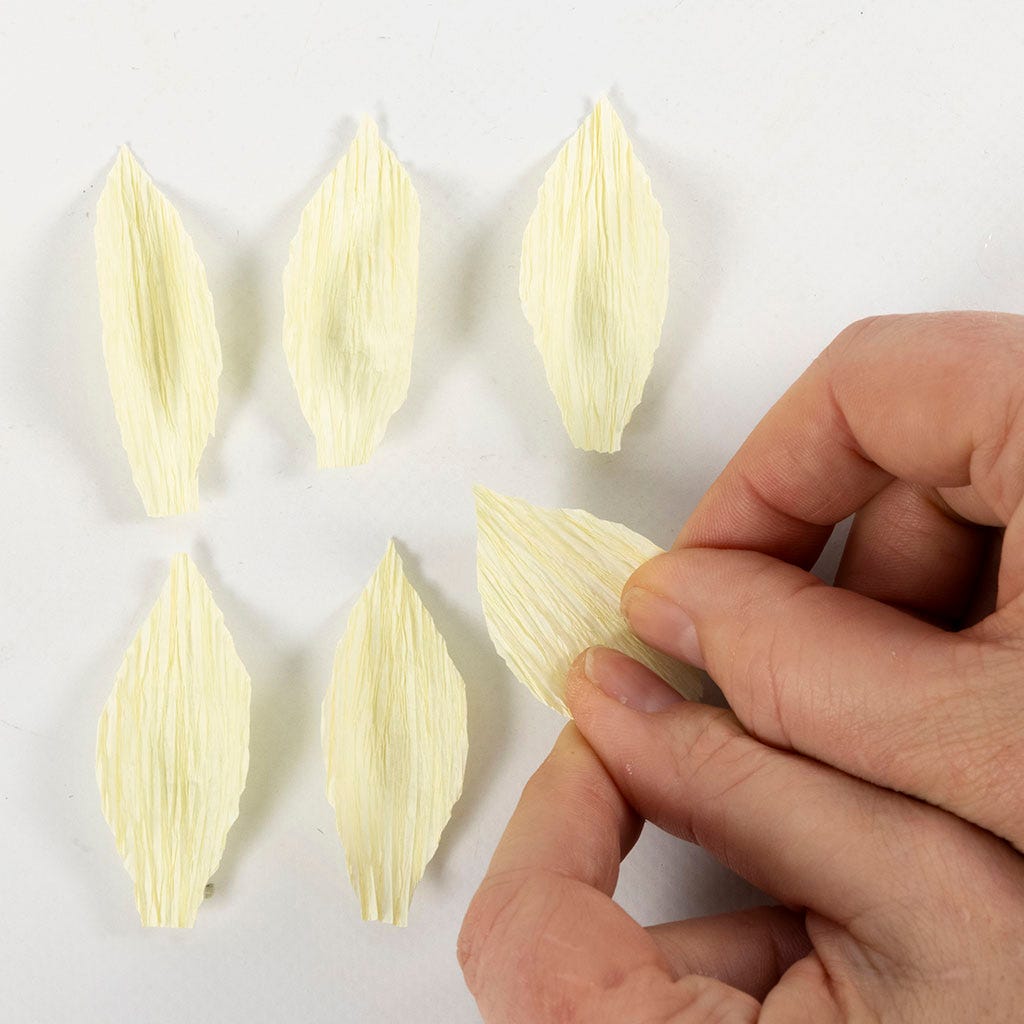 5
Make the petals round by using two thumbs and slightly stretching them out.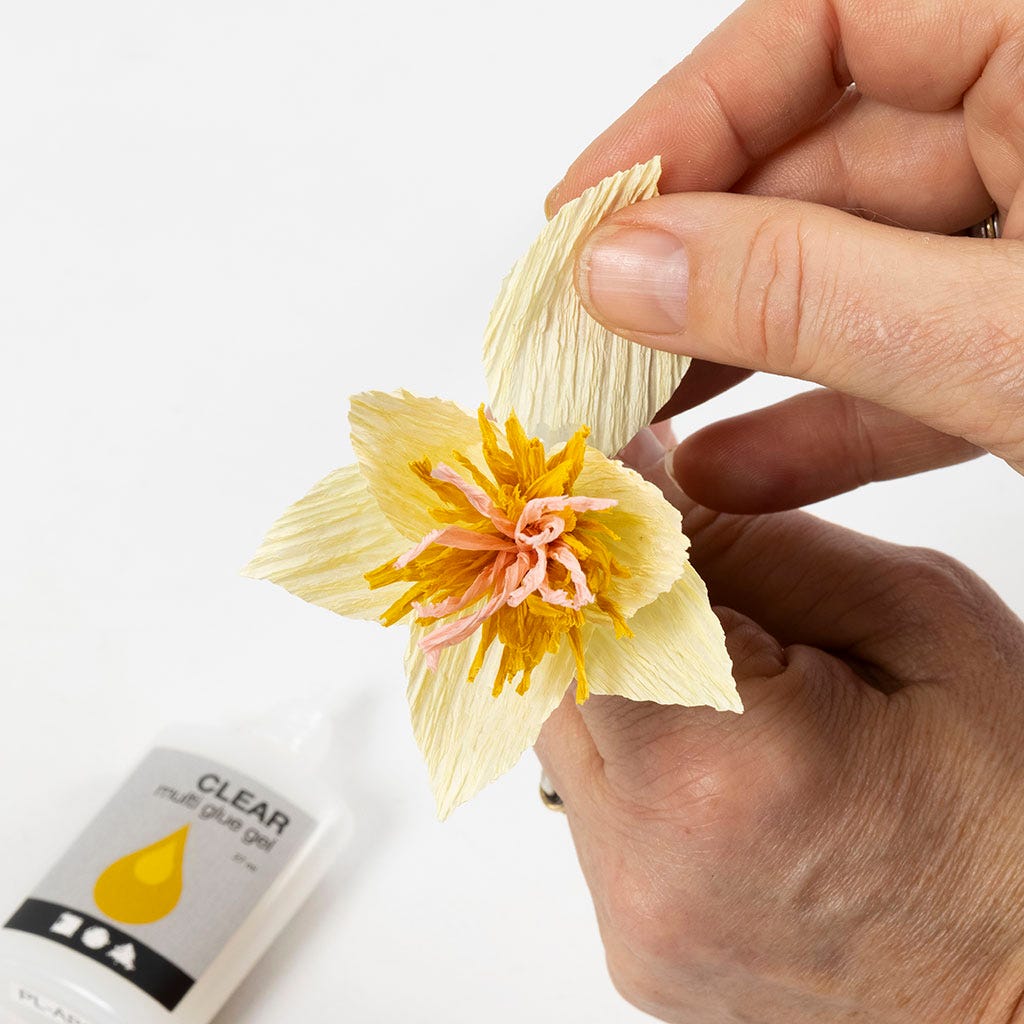 6
Glue the petals underneath the stamens – three leaves at first and then three leaves on the outside.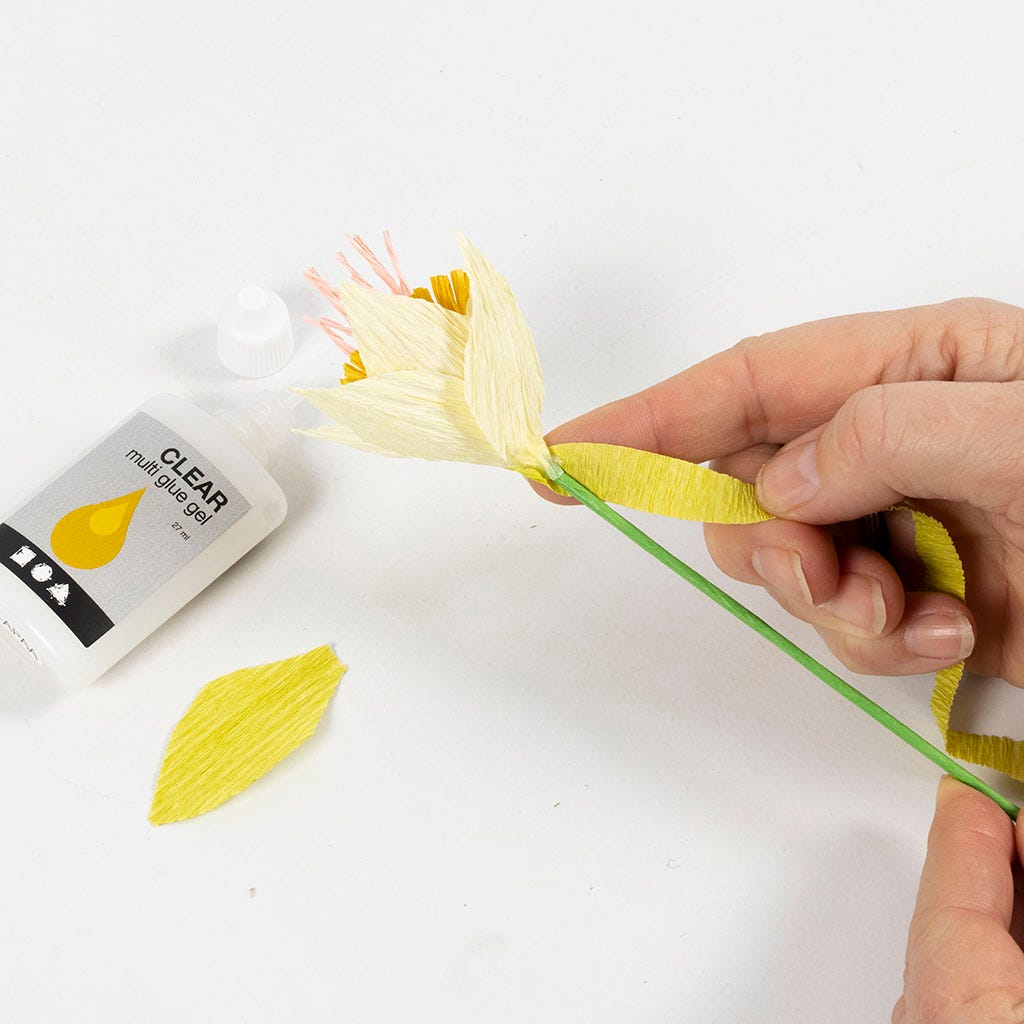 7
Cover the stem with the light green strip. Stretch out the strip and glue its end to the bottom of the petals and then diagonally down over the flower stalk. Finally, glue a 4 cm green leaf onto the stem.
Template
Print the template here.
Attached file:
Download