Four wooden Candle Holders for Advent partially painted in Gold
Four wooden Candle Holders for Advent partially painted in Gold
Four wooden geometrically shaped candle holders are made into an advent candle holder, partially decorated with gold paint and glitter. Small zinc tags with a punched-out number are tied around each candle with a piece of gold bonsai wire.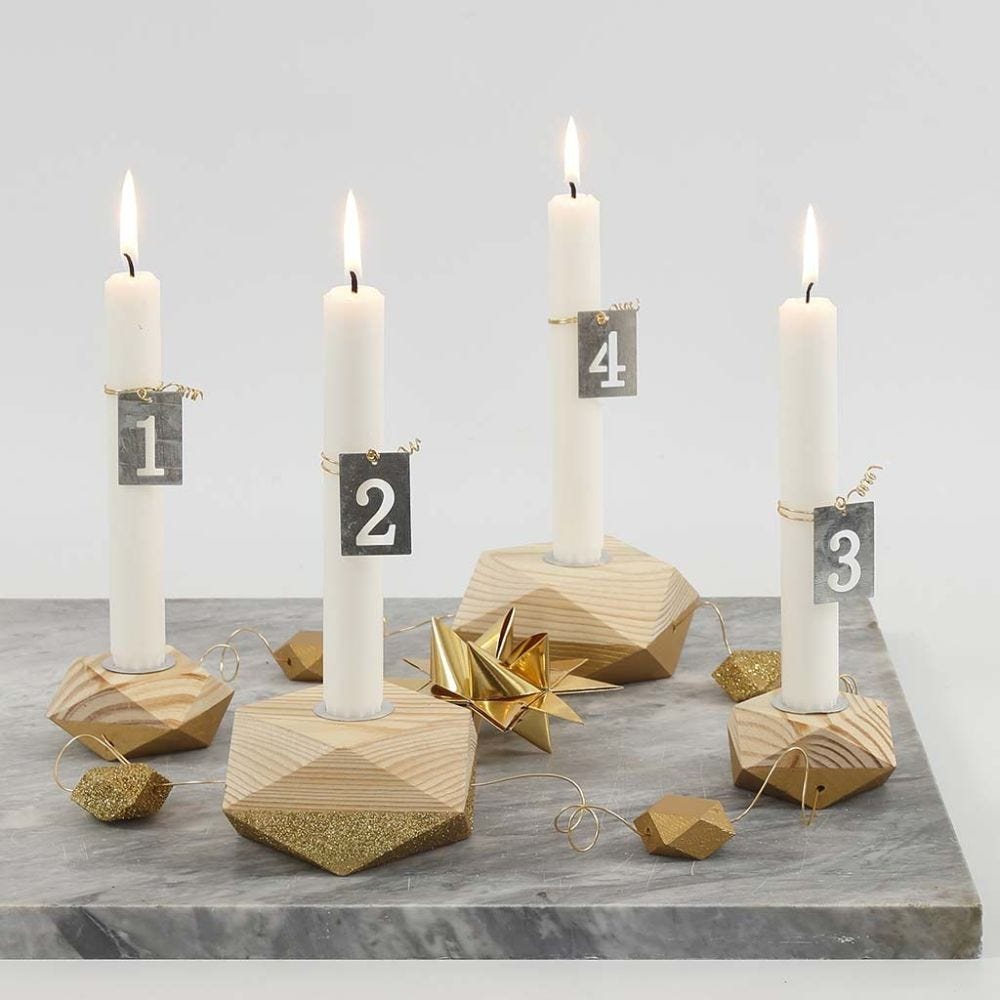 How to do it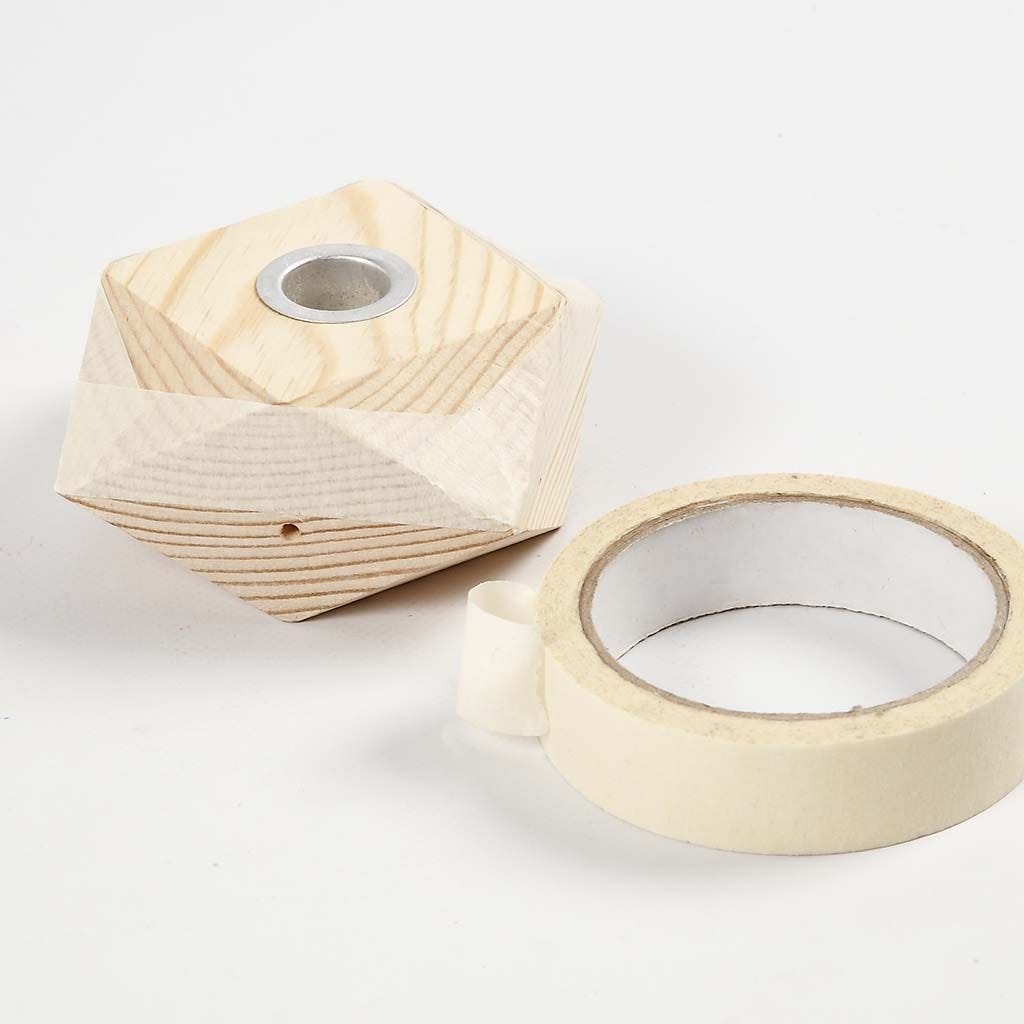 1
Cover the geometrical shapes on the candle holder, which you do not wish to paint, with masking tape. Here we have covered half of the diamond shapes on all four candle holders.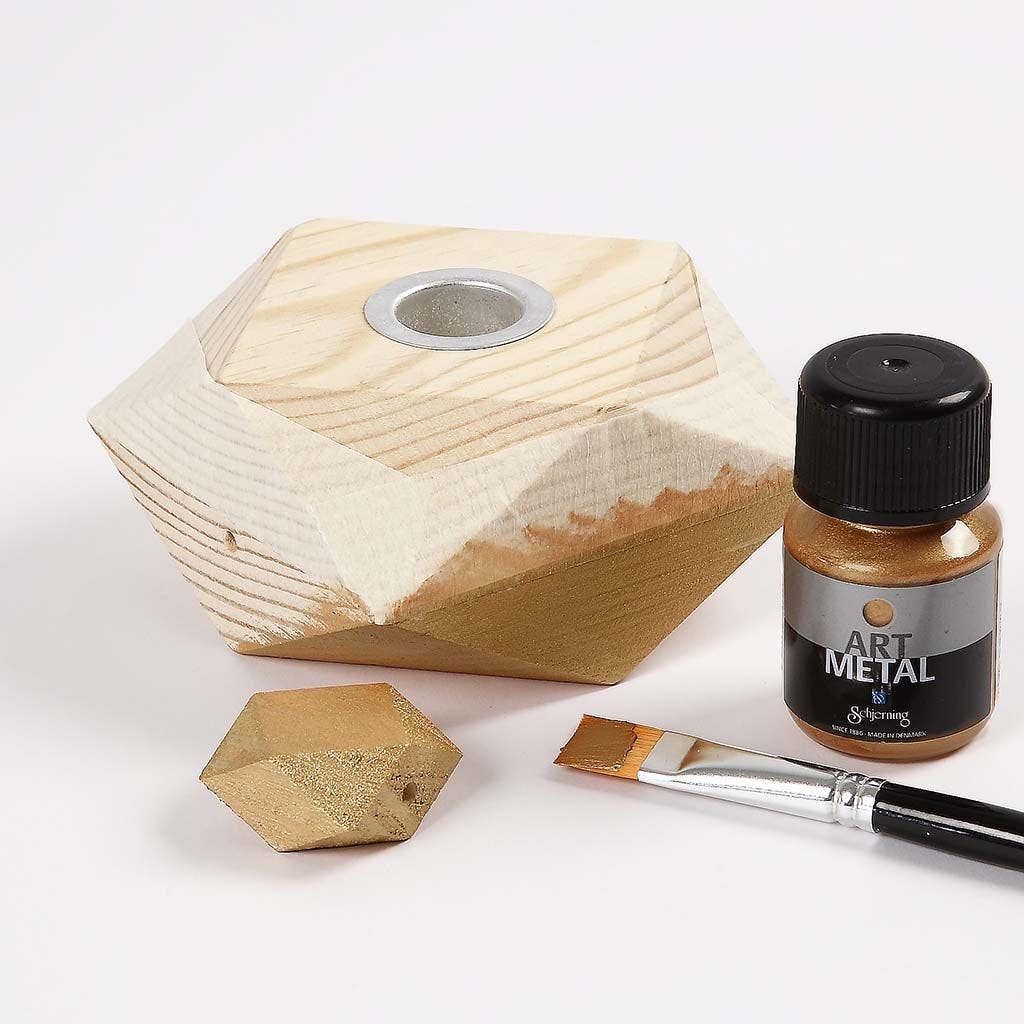 2
Paint two (2) candle holders partially with Art Metal gold paint and paint all of two (2) of the wooden beads which are part of the set. Leave to dry.
3
Partially apply Allround glue lacquer to two (2) candle holders. Also, apply Allround glue lacquer all over the remaining two wooden beads.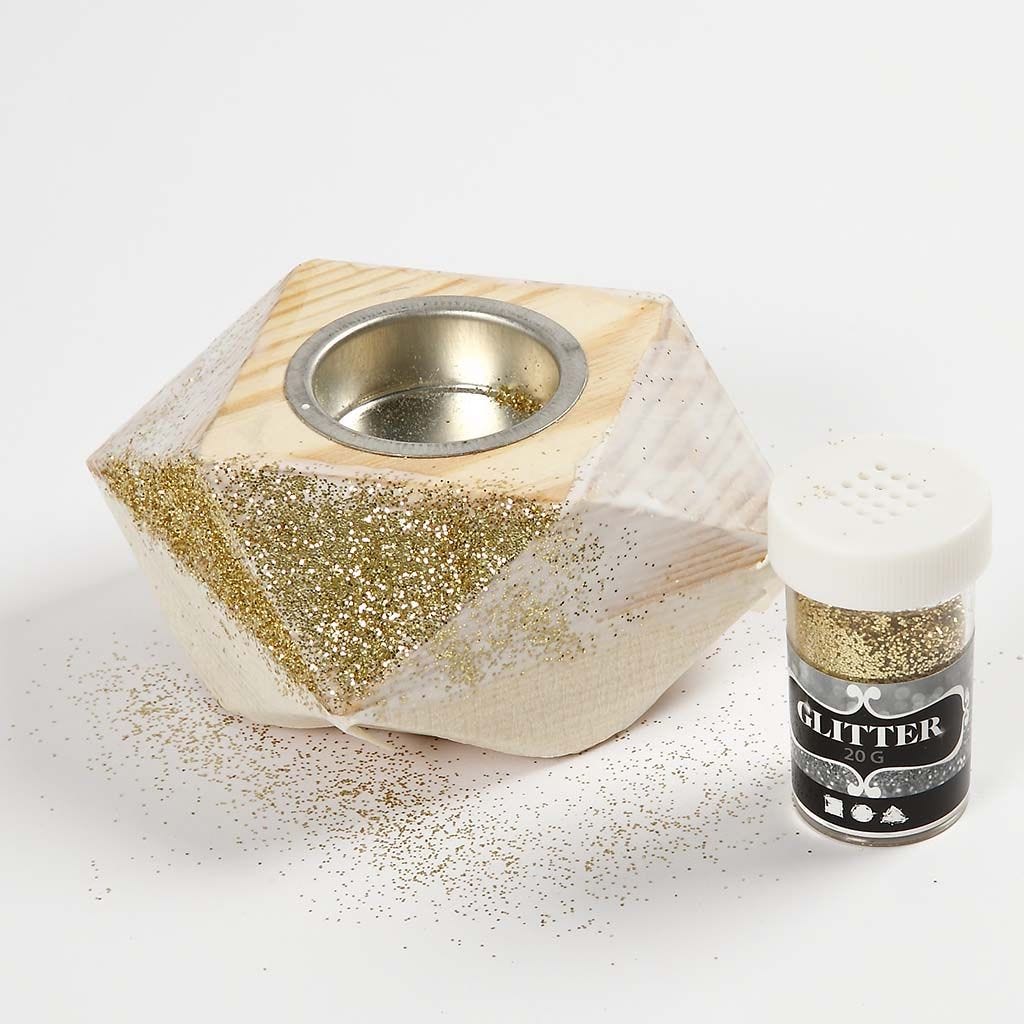 4
Sprinkle glitter onto the wet glue lacquer on the candle holders and the beads. When dry, apply a coat of Allround glue lacquer and leave to dry.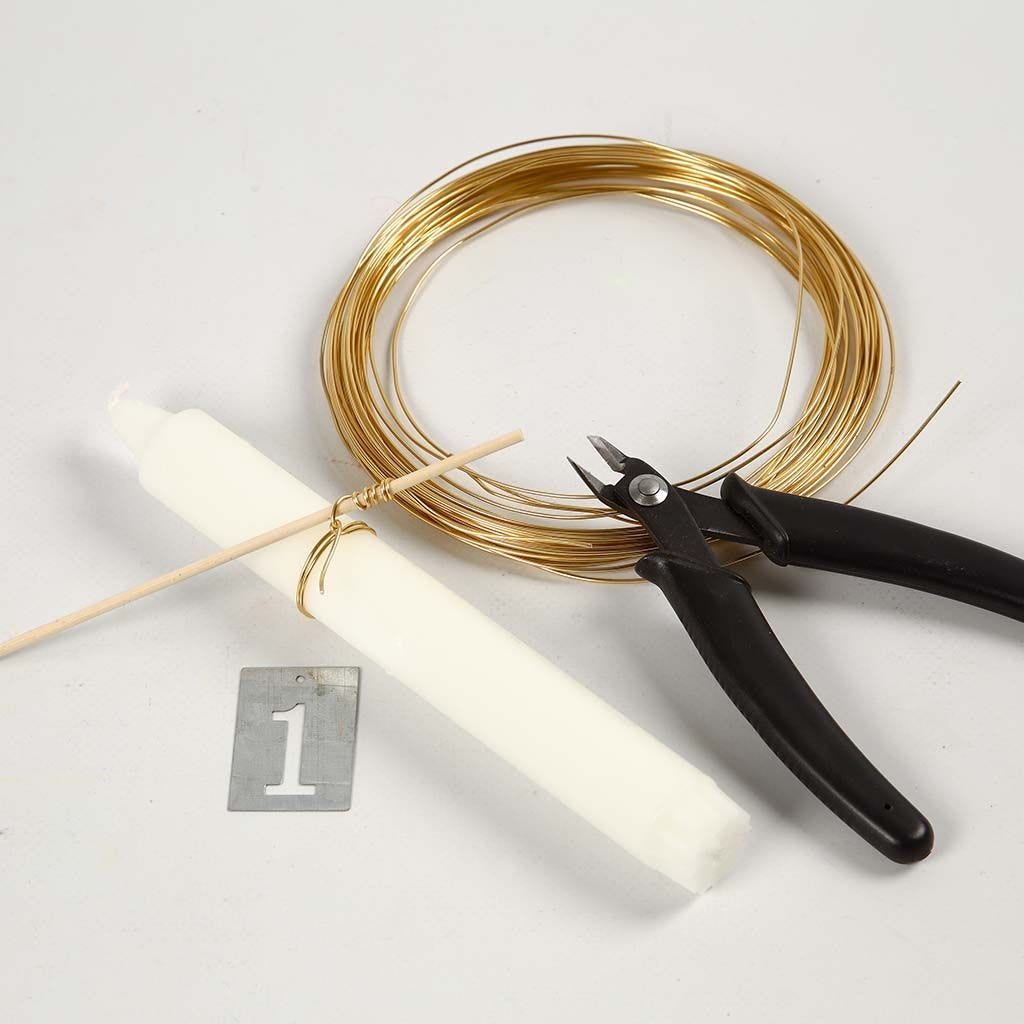 5
Cut a piece of gold bonsai wire for each candle of the advent candle holder. Twist the bonsai wire around the candle as illustrated and make a coil using a flower stick at each end. Hang the zinc tag on the end of the bonsai wire.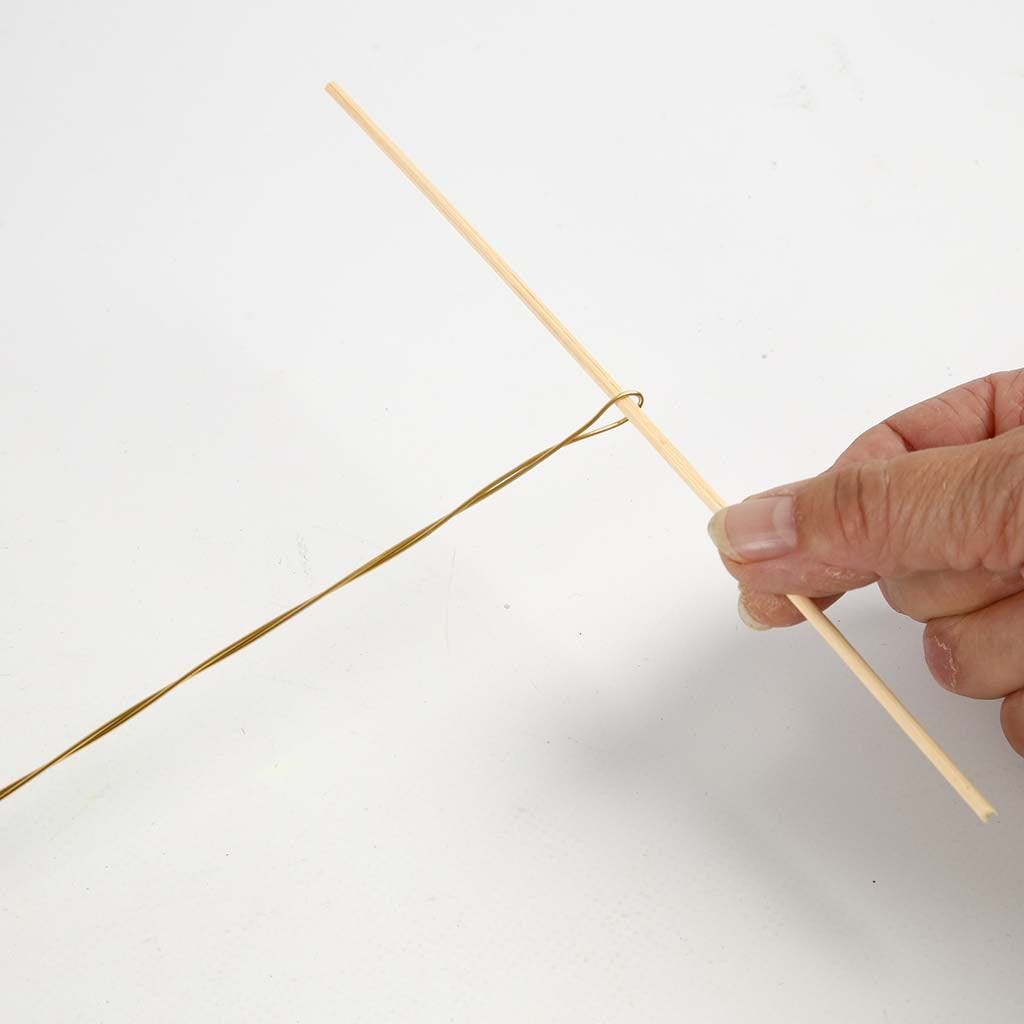 6
A TIP! The soft gold bonsai wire can be stabilized and a different look is achieved by doubling it over a flower stick and twisting.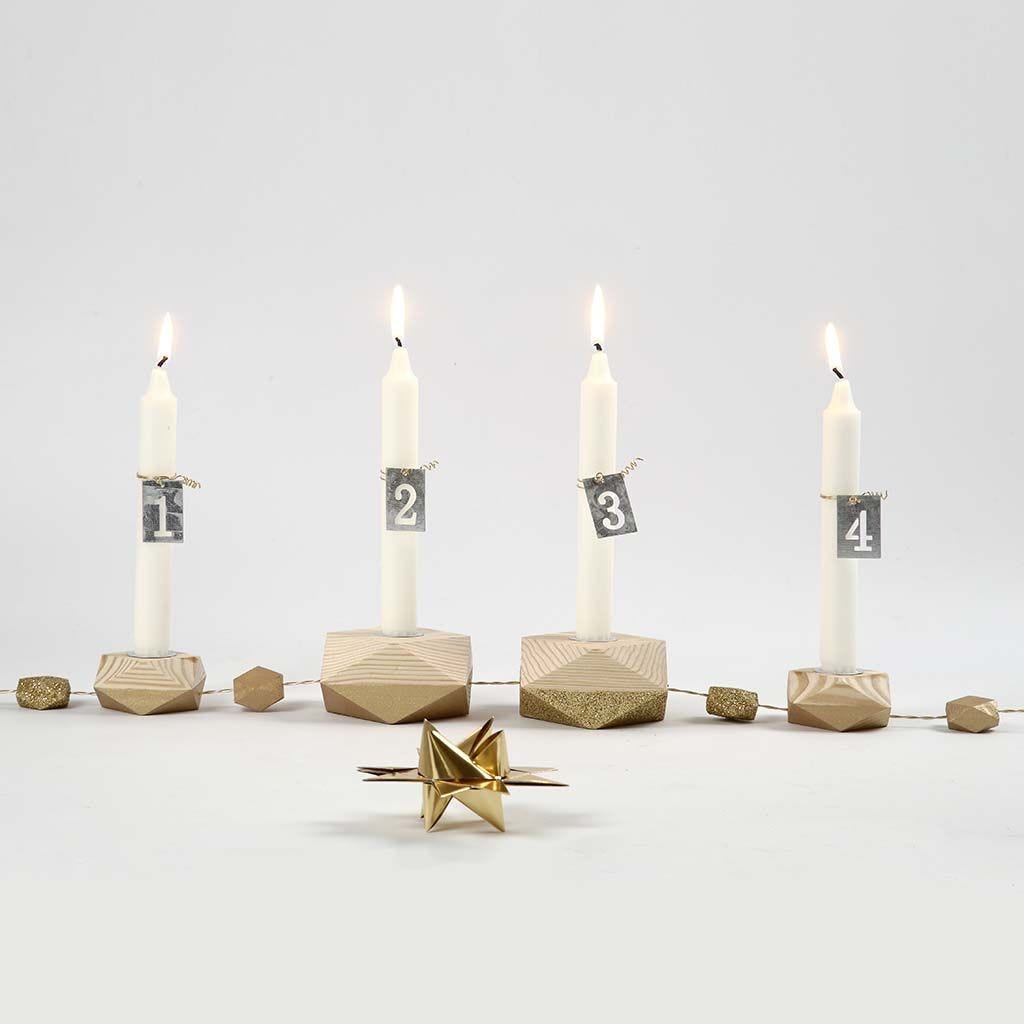 Copyright © 2013-present Magento, Inc. All rights reserved.