Forest trolls with papier-mâché pulp
Forest trolls with papier-mâché pulp
These cute little creatures from the forest are made from pulp, paper cups and faux fur. They are easy to make – even for very young children.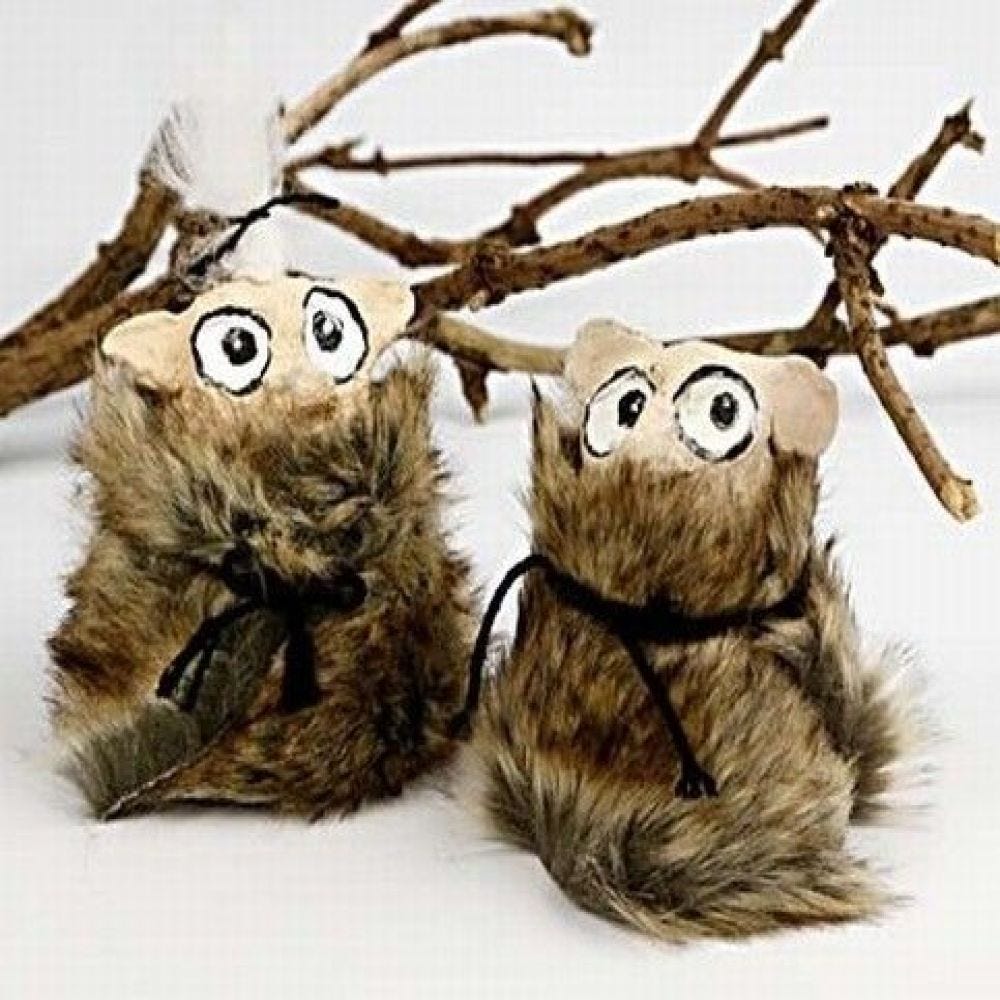 How to do it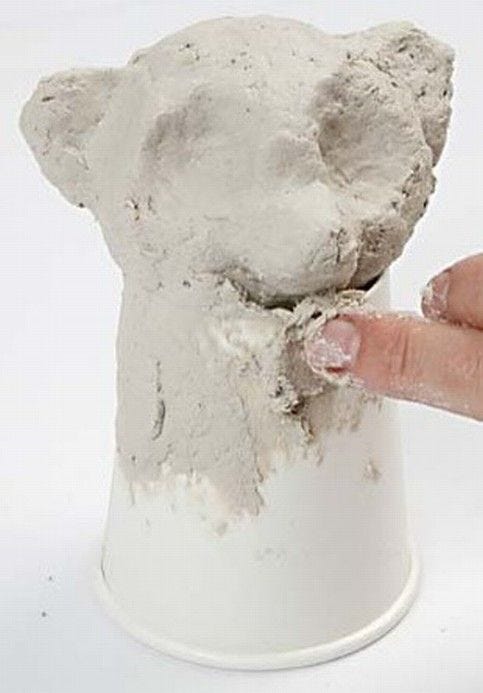 1.
First mix the pulp and water in the ratio 3:1 and let it set for approx. one hour before use. Form a troll's head, press indentations for eyes with a finger and place on top of a paper cup. If it comes loose whilst drying, glue it back on with a glue gun.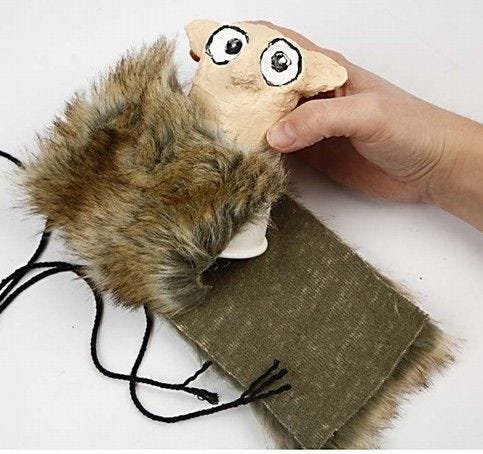 2.
Paint the face with Plus Color. Cut a piece of faux fur and tie it around the body with a leather cord or waxed cotton cord.