Footballs on a Greeting Card, Invitation or Congratulations
Footballs on a Greeting Card, Invitation or Congratulations
This blank greeting card is decorated with card and paper from the Color Bar series attached with double-sided adhesive tape. Punched-out stars, ribbon, paper cord and football brads are used as decoration. How to do it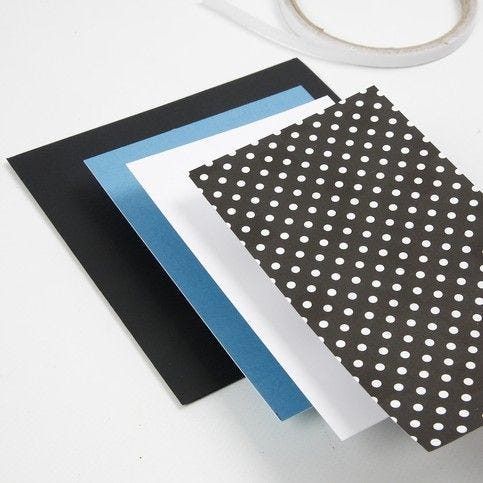 1.
Cut the various pieces of paper and card to size; all the same length as the blank card but always gradually narrower in width. Attach with double-sided adhesive tape.
2.
Attach double-sided adhesive tape to the back of the ribbon.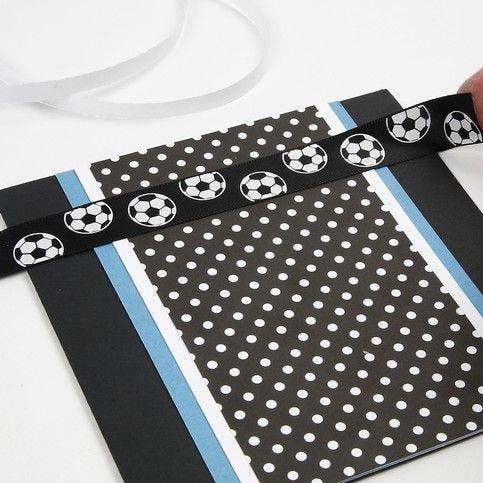 3.
Adjust and attach the ribbon to the width of the greeting card. Cut off excess ribbon.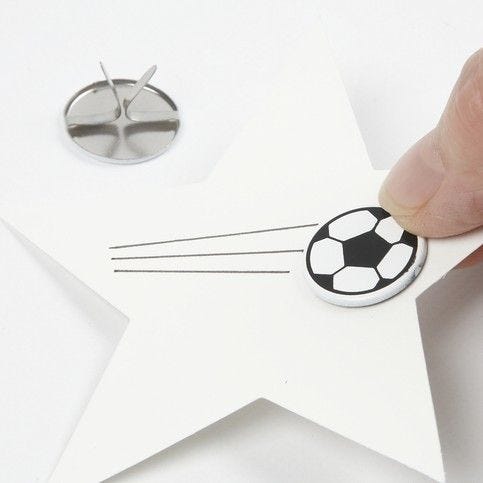 4.
Draw "speed marks" on the large star and attach the football brads.
5.
Attach the star onto the greeting card using 3D foam pads.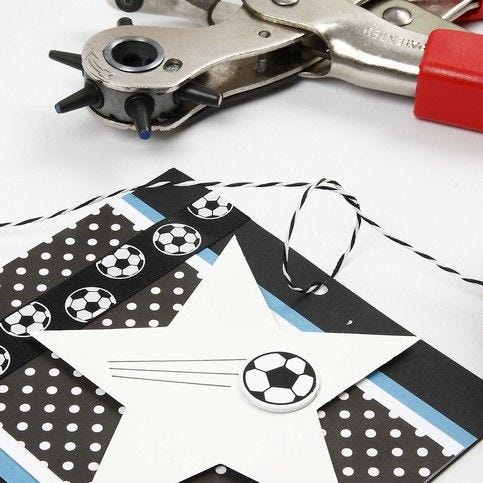 6.
Use hole punch pliers for making a hole through both layers of the greeting card. Tie a cotton yarn bow through the hole.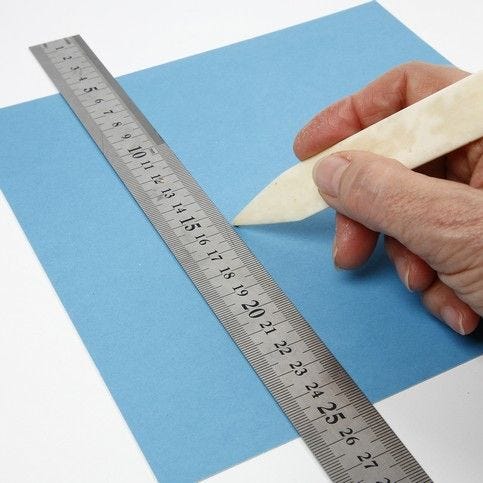 7.
Menu card: cut a 21 x 21cm piece of card from the Color Bar series. Use a bone folder or a blunt needle to score the card into three equal parts (3 x 7cm).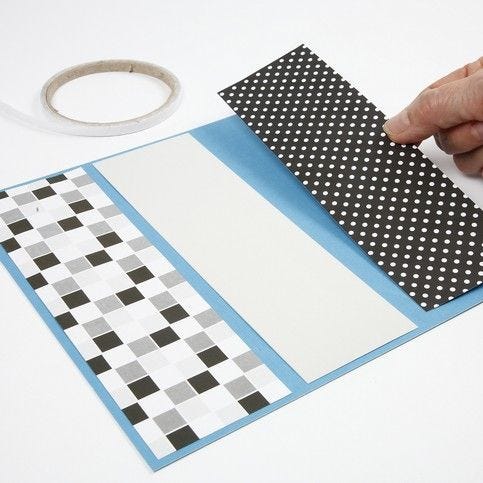 8.
Cut three pieces of card/paper slightly smaller than 7 x 21cm and attach these to each of the three wings using double-sided adhesive tape.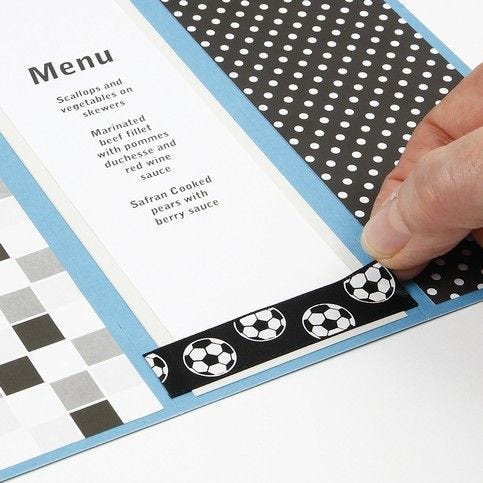 9.
Print a menu and attach it to the middle wing. Attach the football ribbon across the bottom of the middle wing.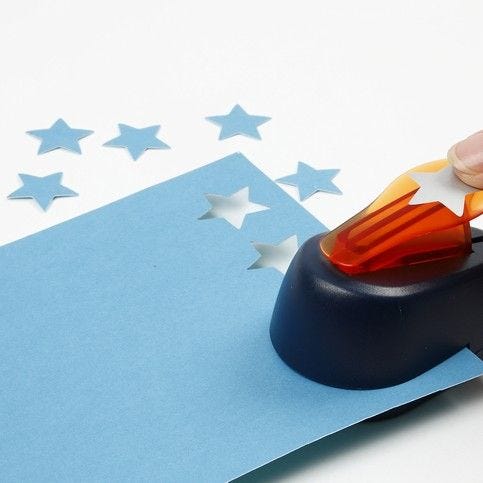 10.
Punch out small stars using a lever punch.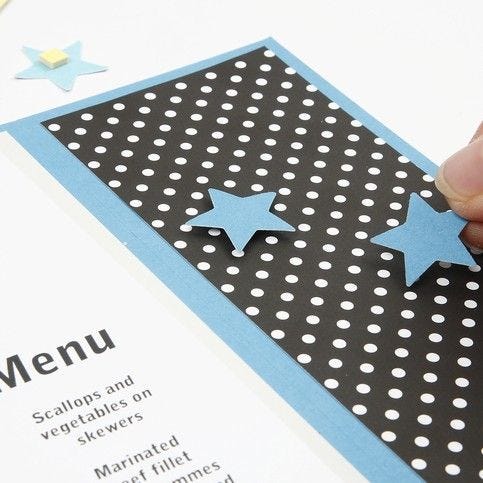 11.
Attach the stars with 3D foam pads.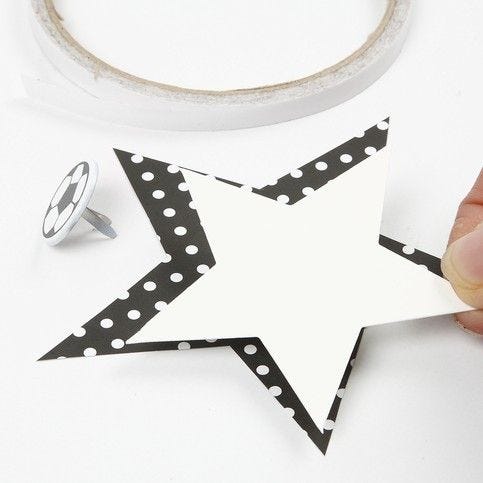 12.
Place cards: use the large white star as a template and cut out a slightly bigger star from the dotted paper. Glue these together and attach a football brad. Write text with a calligraphy marker and attach the place card to the glass using a mini clothes peg.