Folded Design Paper Christmas Trees
Folded Design Paper Christmas Trees
These Christmas trees are made from folded design paper circles which are punched-out in two different sizes with a paper punch.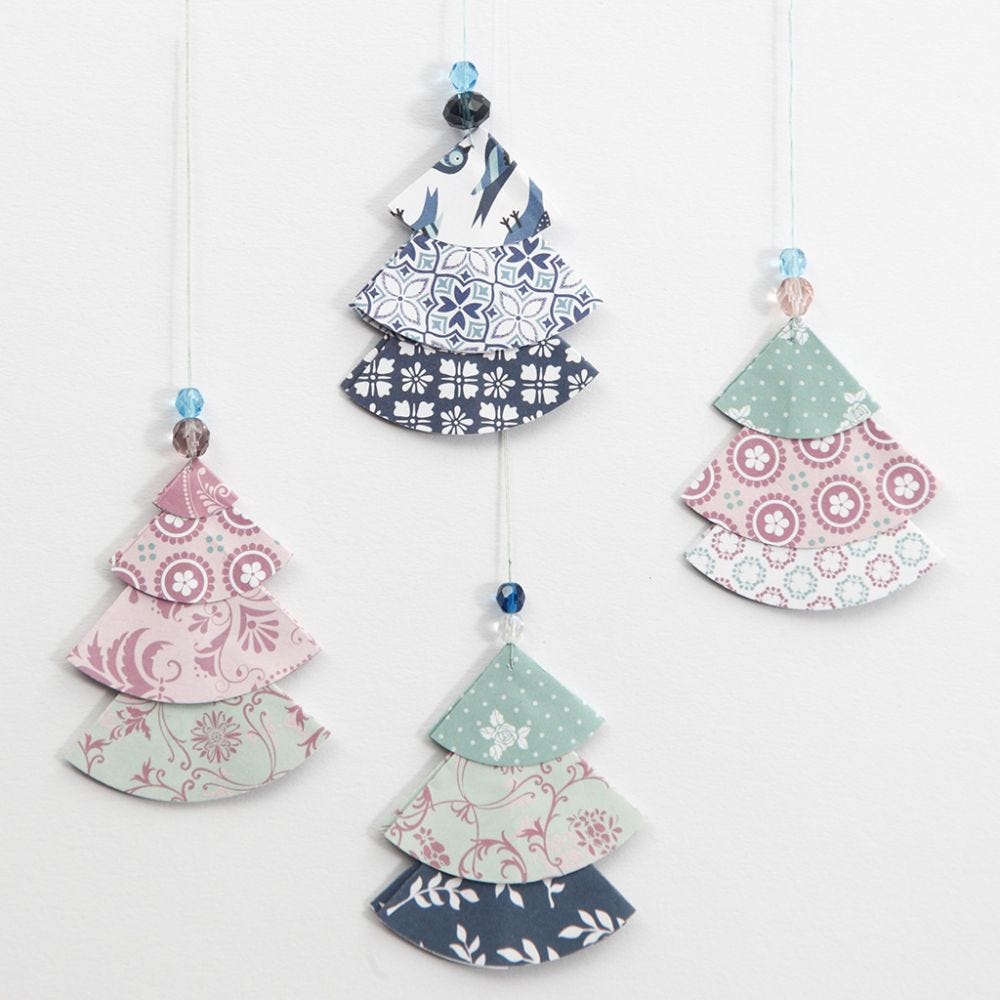 How to do it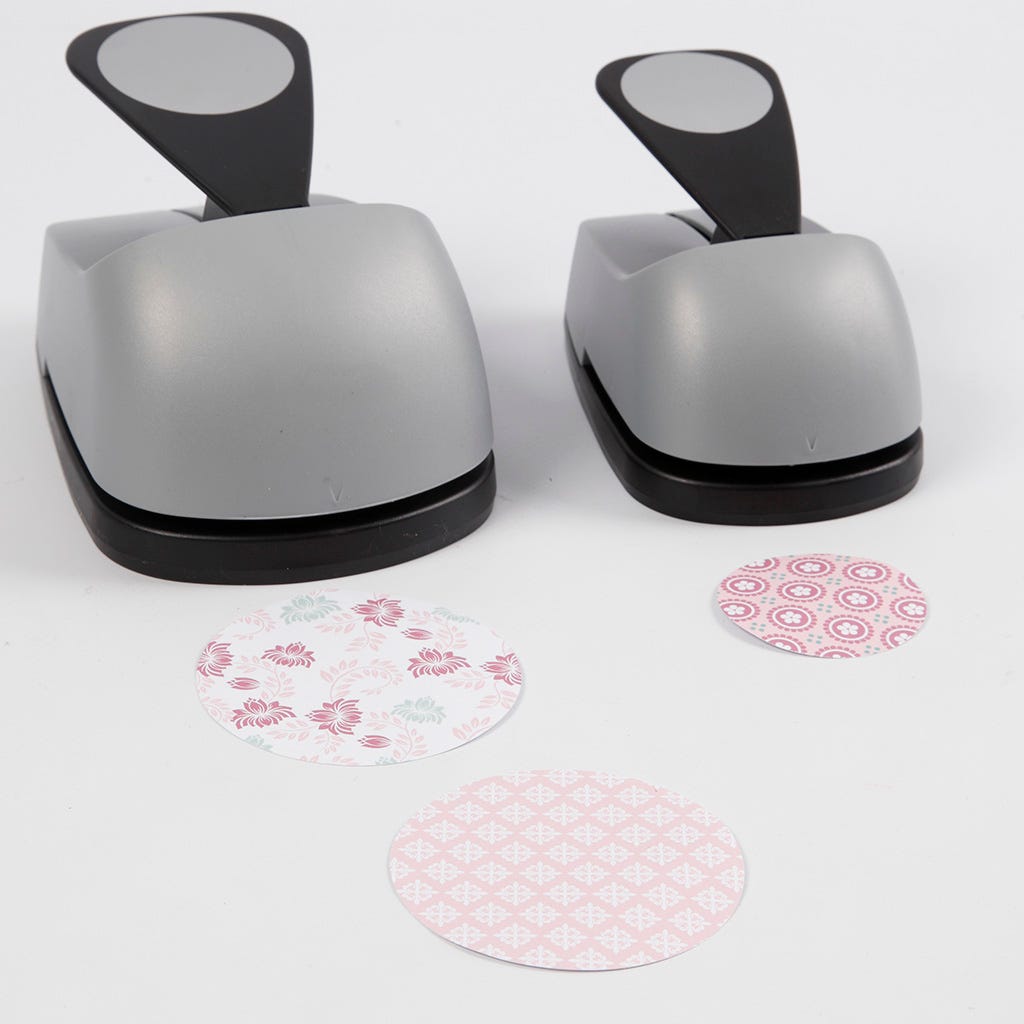 1
Punch out three circles from design paper (two large ones and one middle-sized one).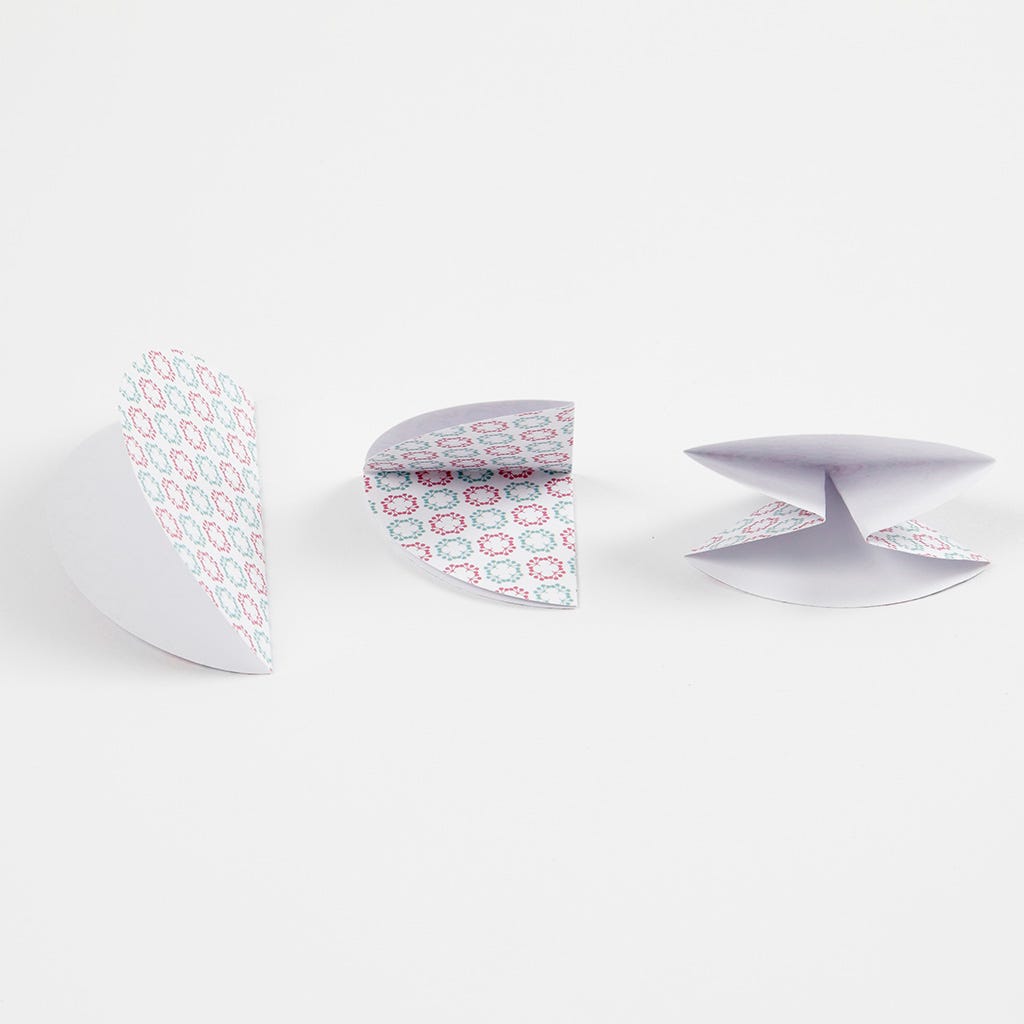 2
First fold the circle into a semi circle and then into a quarter circle. Unfold and make two folds as shown in the photo. Repeat on all three circles.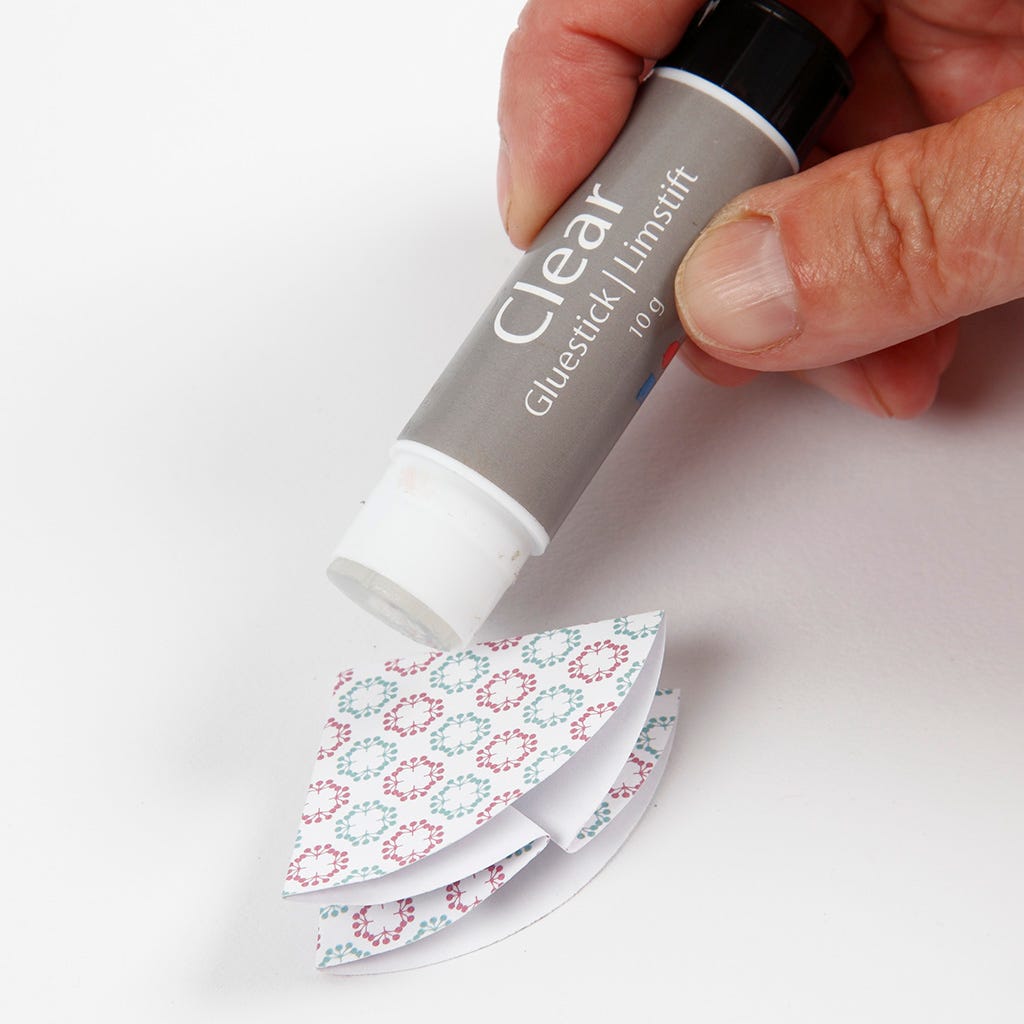 3
Apply glue onto the front and the back of the points of the two large circles.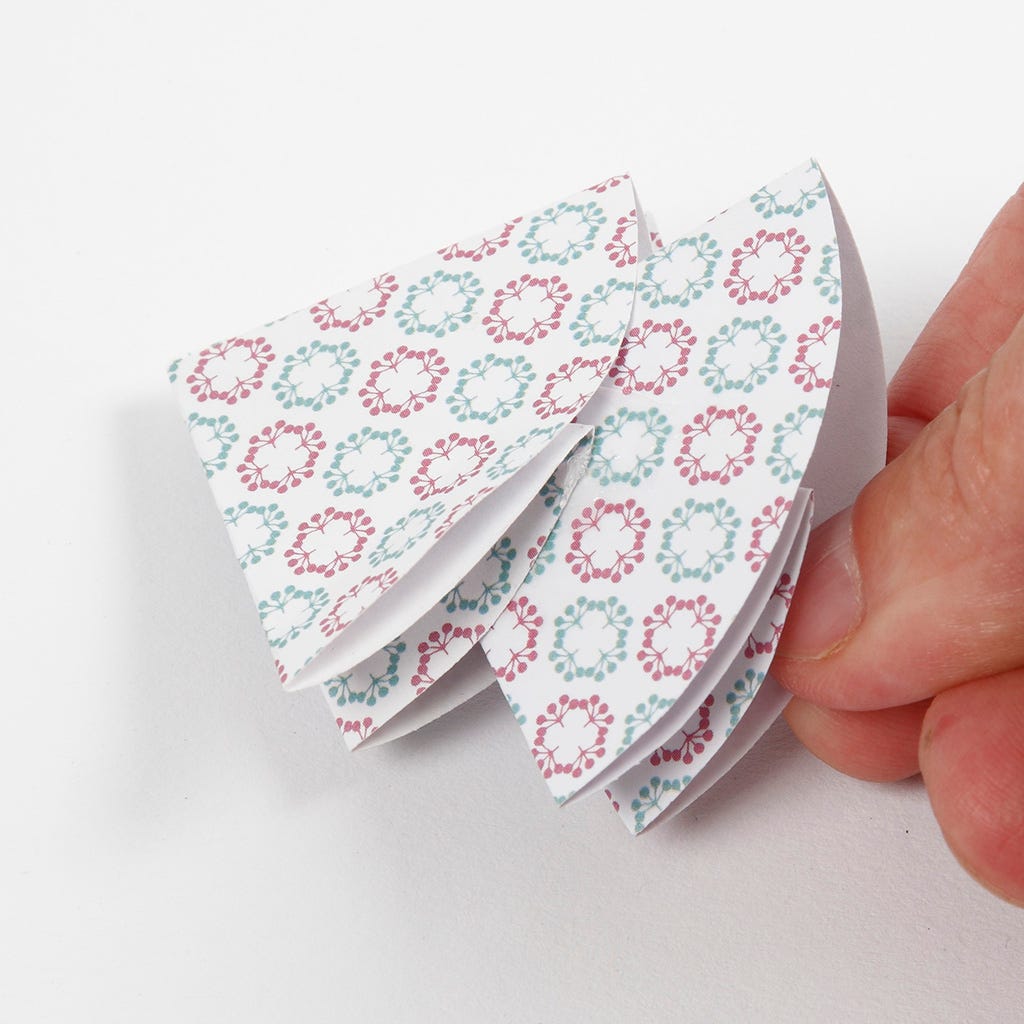 4
Insert the point of one of the large folded circles into the small folded circle so that the small circle forms the top of the tree. Repeat with the other large folded circle so that its point is secured inside the large folded circle.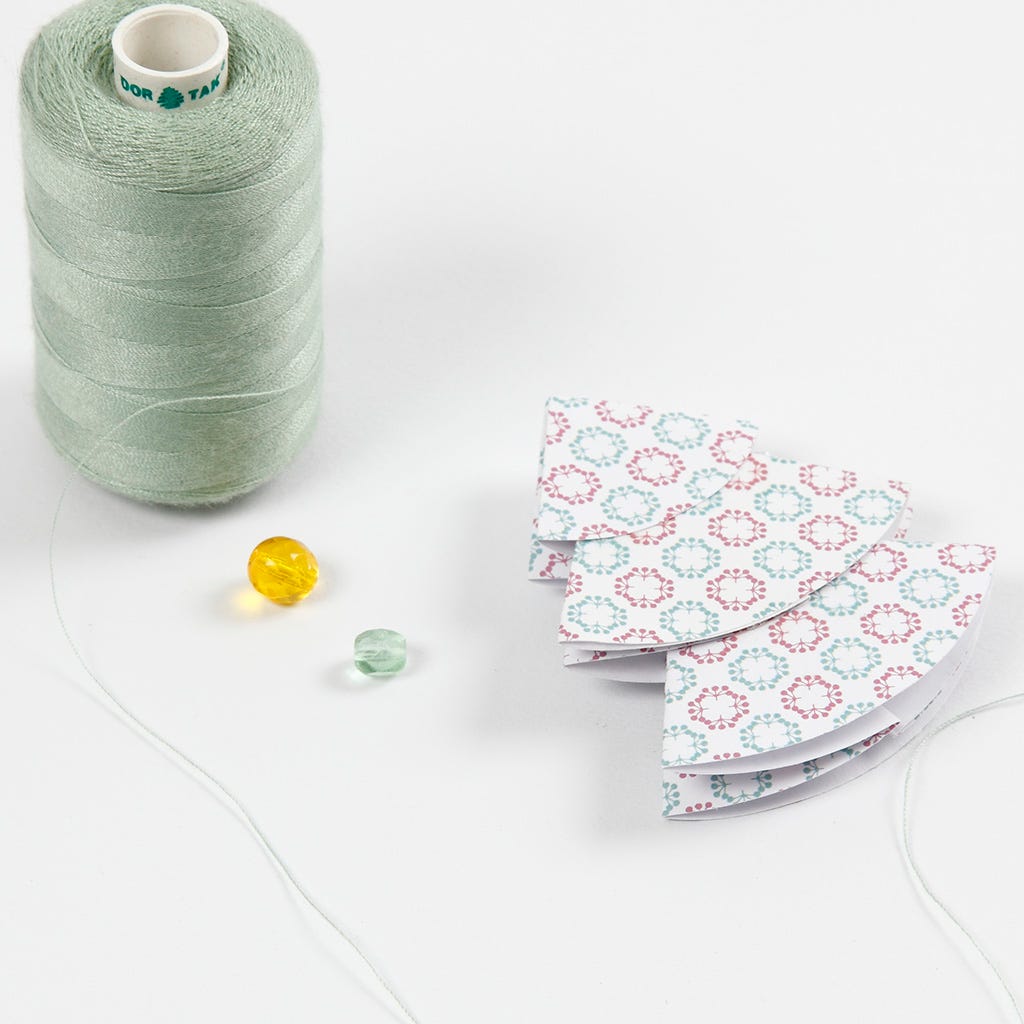 5
Finish by attaching a piece of thread with faceted beads for hanging.
Copyright © 2013-present Magento, Inc. All rights reserved.